Latest F1 news in brief – Saturday
Niki Lauda plans 2019 return to the F1 paddock to watch Mercedes defeat Ferrari again

Lauda 'will come back' to F1 – Hamilton

Vettel says Austin penalty 'wrong'
Pirelli simplifies tire colors for 2019
Schumacher should not skip F2 – Hulkenberg
No 'splits' at Ferrari – Arrivabene
Verstappen quiet over female-only series
Stroll to race out 2018 with Williams
Vandoorne arrived late after Formula E test
Kubica a contender for 2019 seat – Williams
Magnussen vows to keep pushing boundaries
No Indycar season for McLaren, Alonso in 2019
Alonso slams wet tire rules
Honda progress 'scary for Renault' – Sainz Jr.
Lauda 'will come back' to F1 – Hamilton
(GMM) Lewis Hamilton has revealed he spoke to Mercedes team chairman Niki Lauda earlier this week.
F1 legend Lauda has been in intensive care for over two months following a lung transplant.
"He called me two days ago. I was shocked to hear from him," Hamilton told Austria's O3 radio.
"I said 'You sound younger than ever'. He's very determined to come back and grateful to the doctors for their good work and to his wife," the championship leader added.
"He said he should be released from intensive care soon and then I can visit him. For sure I'll be in Vienna before the end of the season," Hamilton added.
"We miss him here in the team but we have his spirit at the races with us."
Vettel says Austin penalty 'wrong'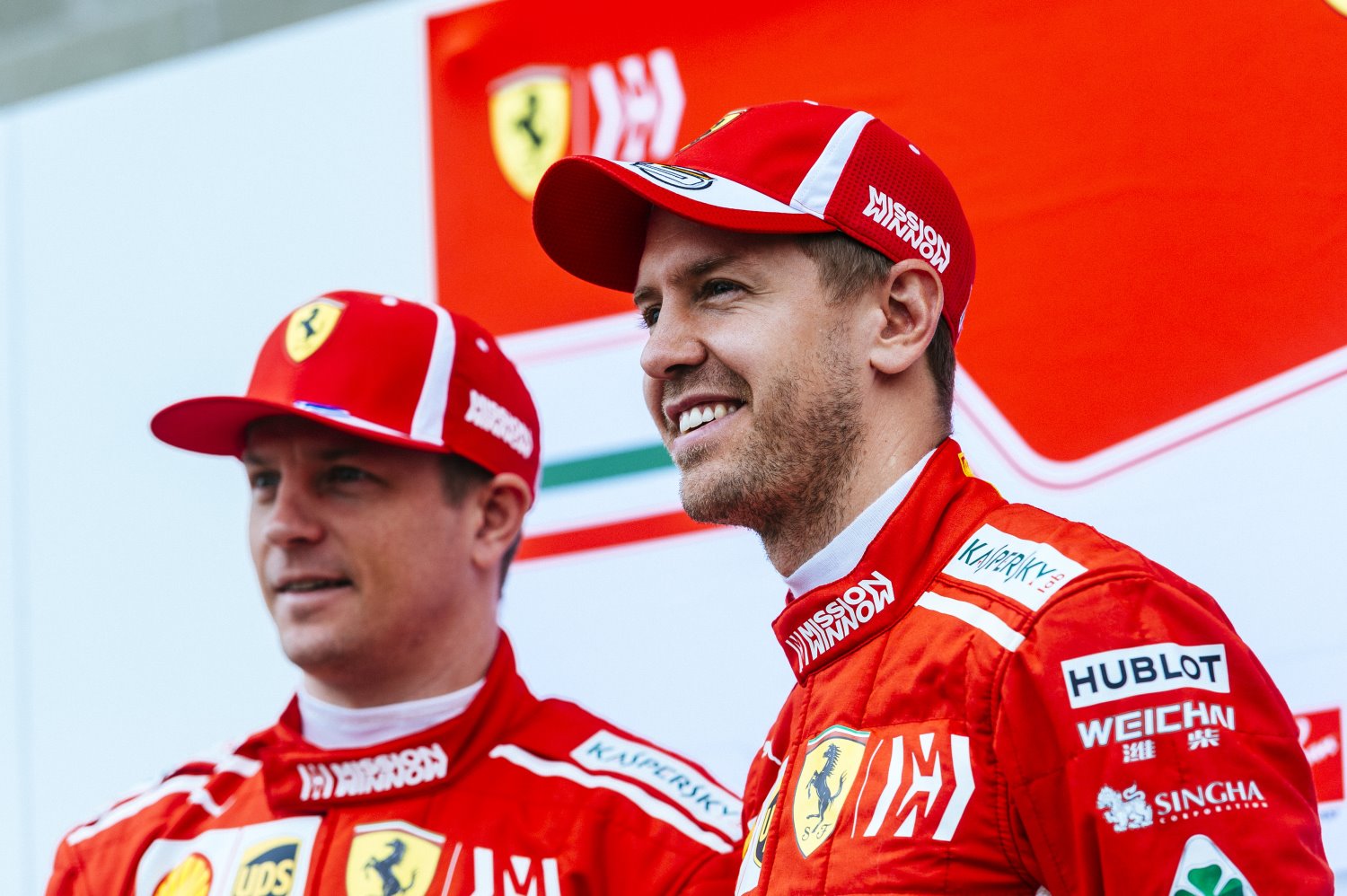 Vettel (R) blew his title chances long ago
(GMM) Sebastian Vettel has hit out at the penalty that has further dented his small chances of keeping his championship hopes alive.
In Austin, where Lewis Hamilton can mathematically clinch the title, Vettel has been penalized 3 grid positions for not slowing down enough for a red flag.
"I saw the flag and went off the gas, but not enough in the stewards' eyes," said the Ferrari driver after practice.
"In my opinion it's wrong. I slowed down, I looked around. I should have slowed to 30kph but then maybe a car behind me would have crashed into me, and what's the point of that?
"The stewards disagree, there's nothing more to say about it," Vettel added.
2016 world champion Nico Rosberg said the penalty is a "shame".
"His car was fast enough for the title," he told the German broadcaster RTL.
Pirelli simplifies tire colors for 2019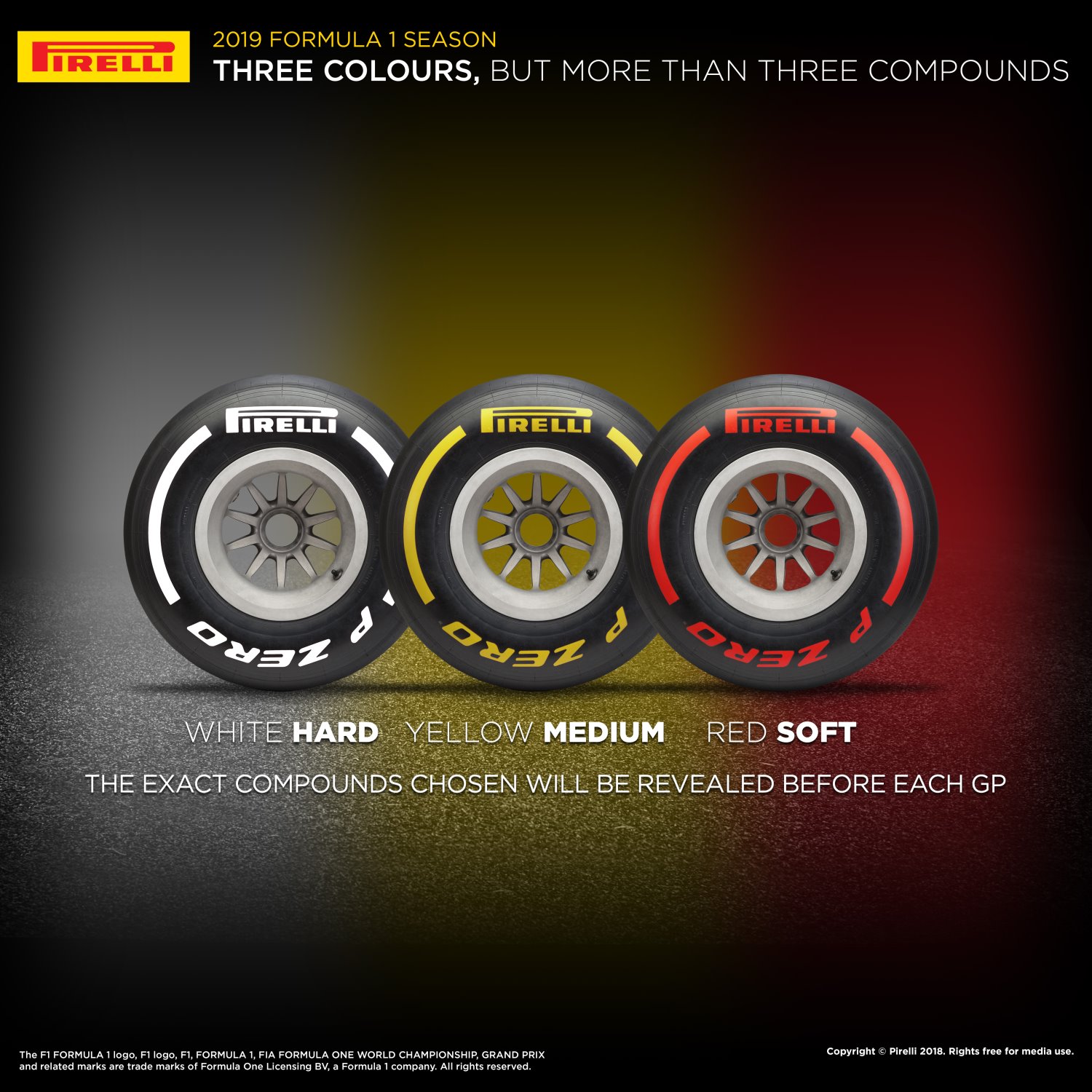 2019 tire colors for every race – hard medium and soft
Next year, there will be just three P Zero colors at each race. These will always be the same – white, yellow and red – denoting the hard, medium and soft tire choices respectively at every Grand Prix. But that doesn't mean that there will be only three tire compounds.
Instead, the hard, medium and soft tire compounds will continue to vary to suit the different characteristics of each track. For instance, a Red soft tire for Monaco will differ substantially from a Red soft tire for Silverstone or Suzuka. The precise number of tire compounds available, covering a wide spectrum from soft to hard, will be communicated in December after homologation from the FIA.
Before every race next year, Pirelli will reveal which exact tire compounds form the hard, medium and soft choices for the weekend. This new system makes it easy for the casual fan to tell the difference between the tires, yet still allows people who want more detail to know which of the specific tire compounds available are being used.
The colors for the Cinturato intermediate tire and full wet tires remain unchanged next year – green and blue respectively.
The 2019 tires will be available for testing at the post-race Abu Dhabi test, but Red Bull's Daniel Ricciardo won't be there.
"I'm not allowed to test for Red Bull and they (Red Bull) won't let me test for Renault," he said in Austin.
Schumacher should not skip F2 – Hulkenberg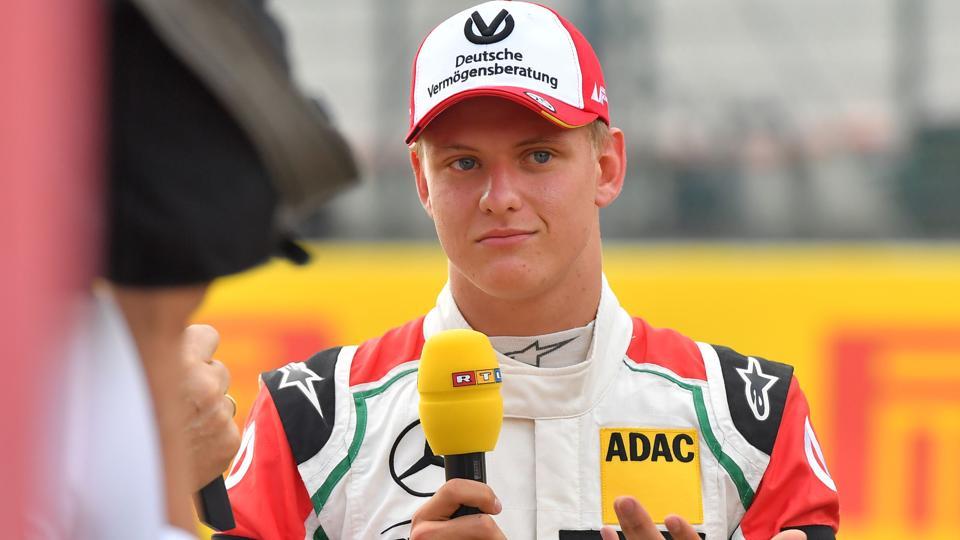 Mick Schumacher
(GMM) Nico Hulkenberg thinks Mick Schumacher should do a season of Formula 2 next year.
Some believe the 19-year-old son of Michael Schumacher should skip Formula 2 and snap up an opportunity in F1 next year after winning the European F3 title.
"It depends on the offers he gets," Max Verstappen said in Austin.
"For me, I was very happy to skip Formula 2. But for other drivers it may be better to do it."
Renault driver Hulkenberg said: "He is only 19 so I'd advise him to do a year of Formula 2."
No 'splits' at Ferrari – Arrivabene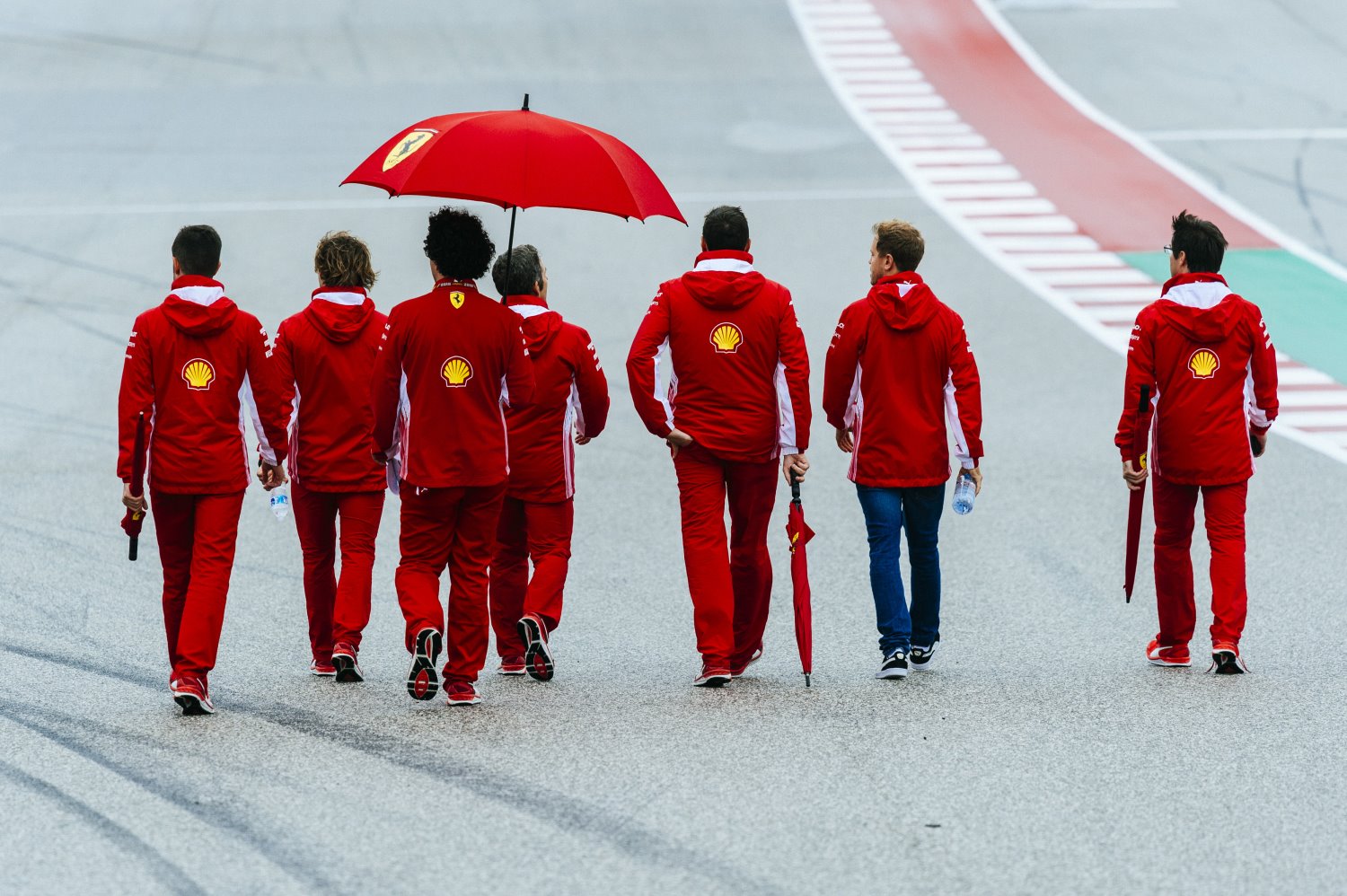 The defeated Ferrari team walks the track in Austin Thursday
(GMM) Maurizio Arrivabene has played down rumors that Ferrari is splitting apart.
With the Maranello team's 2018 title hopes in tatters, some believe Arrivabene could leave the team while Sebastian Vettel could be ousted after 2019.
"To me this story is a bit funny. As soon as things do not go in the direction we like, the talking starts about splits," team boss Arrivabene told Sky Italia.
"But I've said it a million times and hopefully it's the last time: discussions are fine, but it has nothing to do with splitting."
The Italian also played down suggestions Ferrari complained about the legality of Mercedes' car heading into the US grand prix weekend.
"We have a federation that makes the rules and the technical directives and for the moment I prefer not to comment because the issue is still open," he said.
Verstappen quiet over female-only series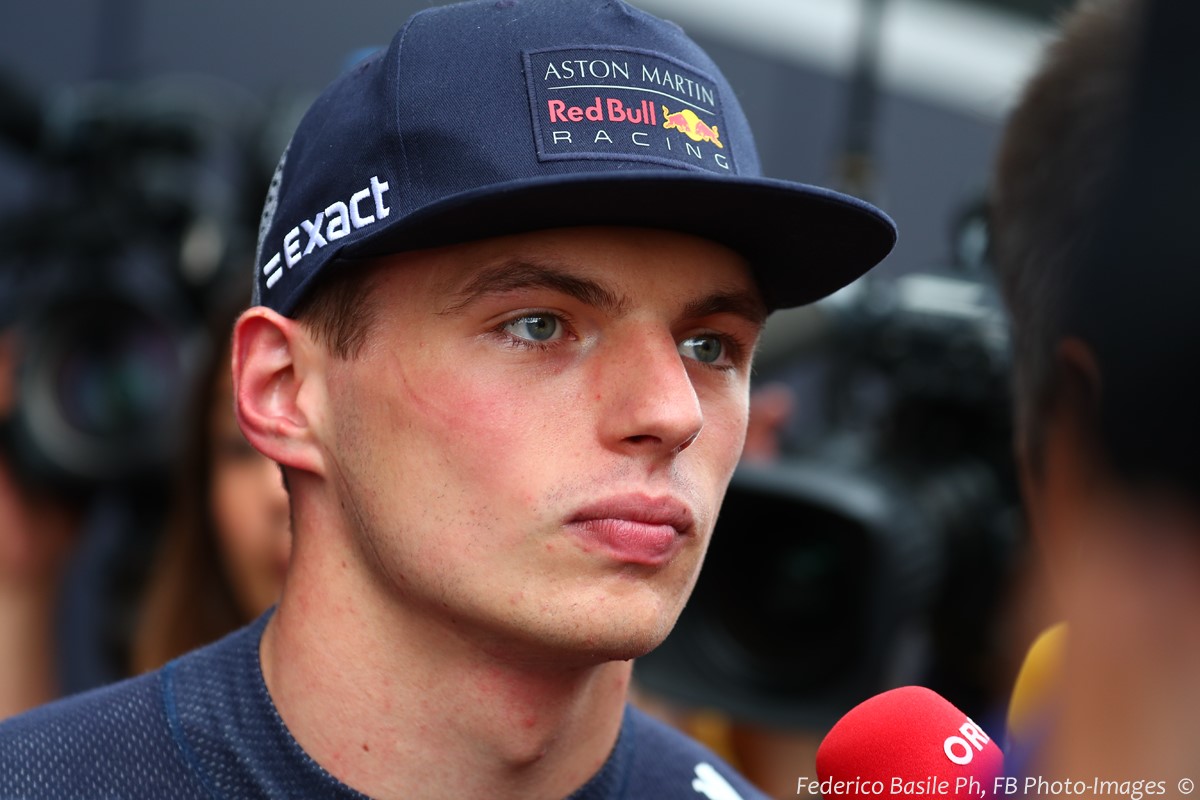 Max Verstappen – reluctant to say women have their own league in every other sport, so why not motorsports
(GMM) Max Verstappen is keeping his mouth shut about the new female-only open wheeler category.
When the 'W Series' concept was launched, some said it was a great opportunity for women. But others think it is a sexist idea based on the notion that women are not good enough to compete with men.
"Everybody has their opinion and I'd rather keep mine for myself," Verstappen said in Austin.
Nico Hulkenberg agrees: "At first I couldn't believe it when I heard it."
And Pierre Gasly said: "I saw many tweets from people who are not very happy about it, but I think before I make a judgement we should give the girls a chance."
Haas driver Kevin Magnussen commented: "I hope the W Series contributes to us having more women in motor sport."
Stroll to race out 2018 with Williams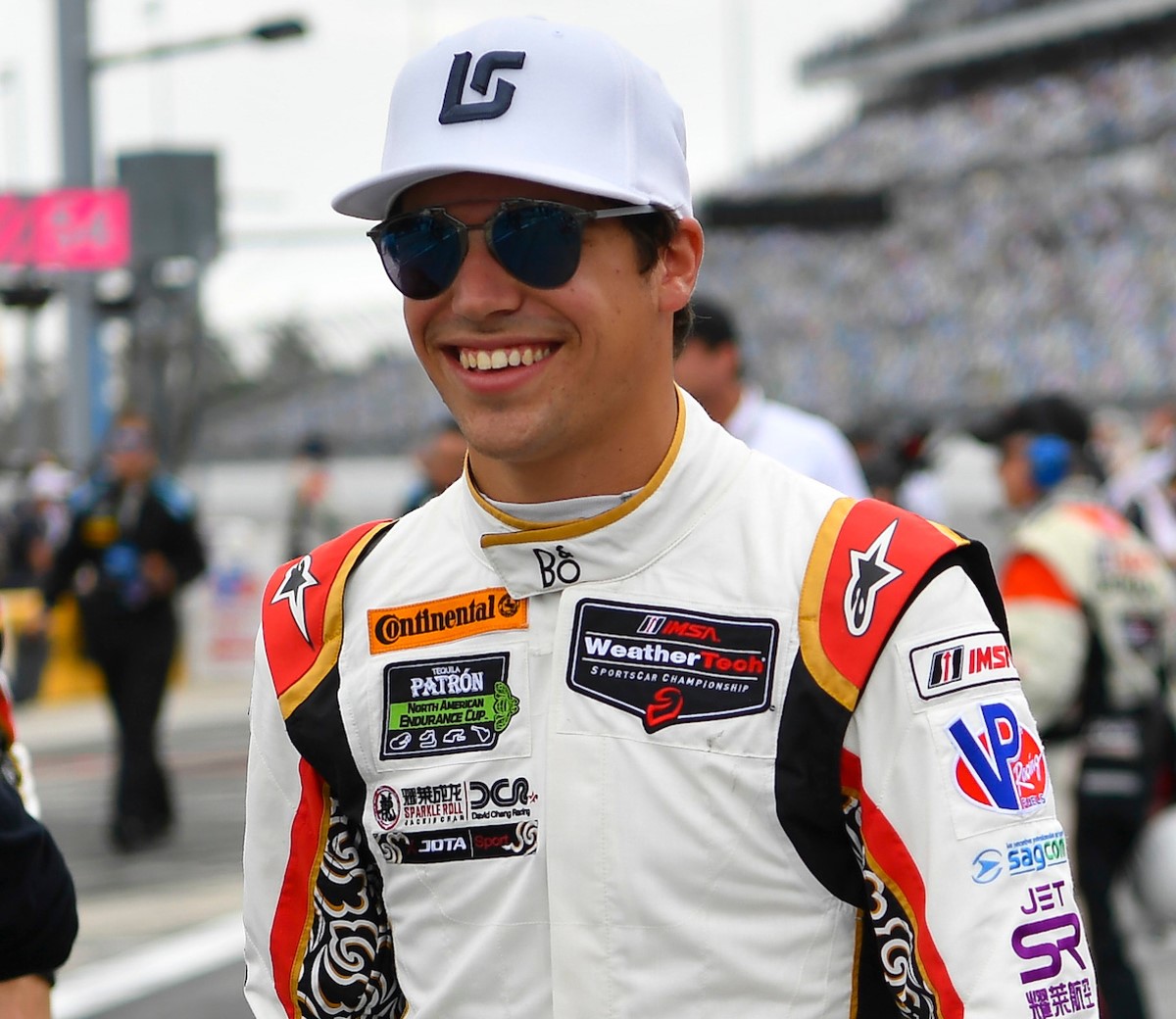 Lance Stroll happy in knowing he will race for the team daddy bought for him next year
(GMM) Lance Stroll says he is staying at Williams for the final few races of 2019.
Earlier, it seemed clear that the Canadian would leave the struggling British team to join his new team-owning father Lawrence Stroll at Force India.
"There are a lot of politics behind the scenes," Lance told Le Journal de Montreal in Austin.
"It's very difficult to terminate during the season. Changing teams was tempting but in the end it was better to stick to the agreement," he added.
It has not yet been confirmed, but it is almost certain that Stroll will be Sergio Perez's teammate at Force India in 2019.
"We have to turn the page," he said. "I look forward to embarking on a new chapter of my career next year.
"I support my father in all his endeavors. He will bring fresh blood to the organization," added Stroll.
Vandoorne arrived late after Formula E test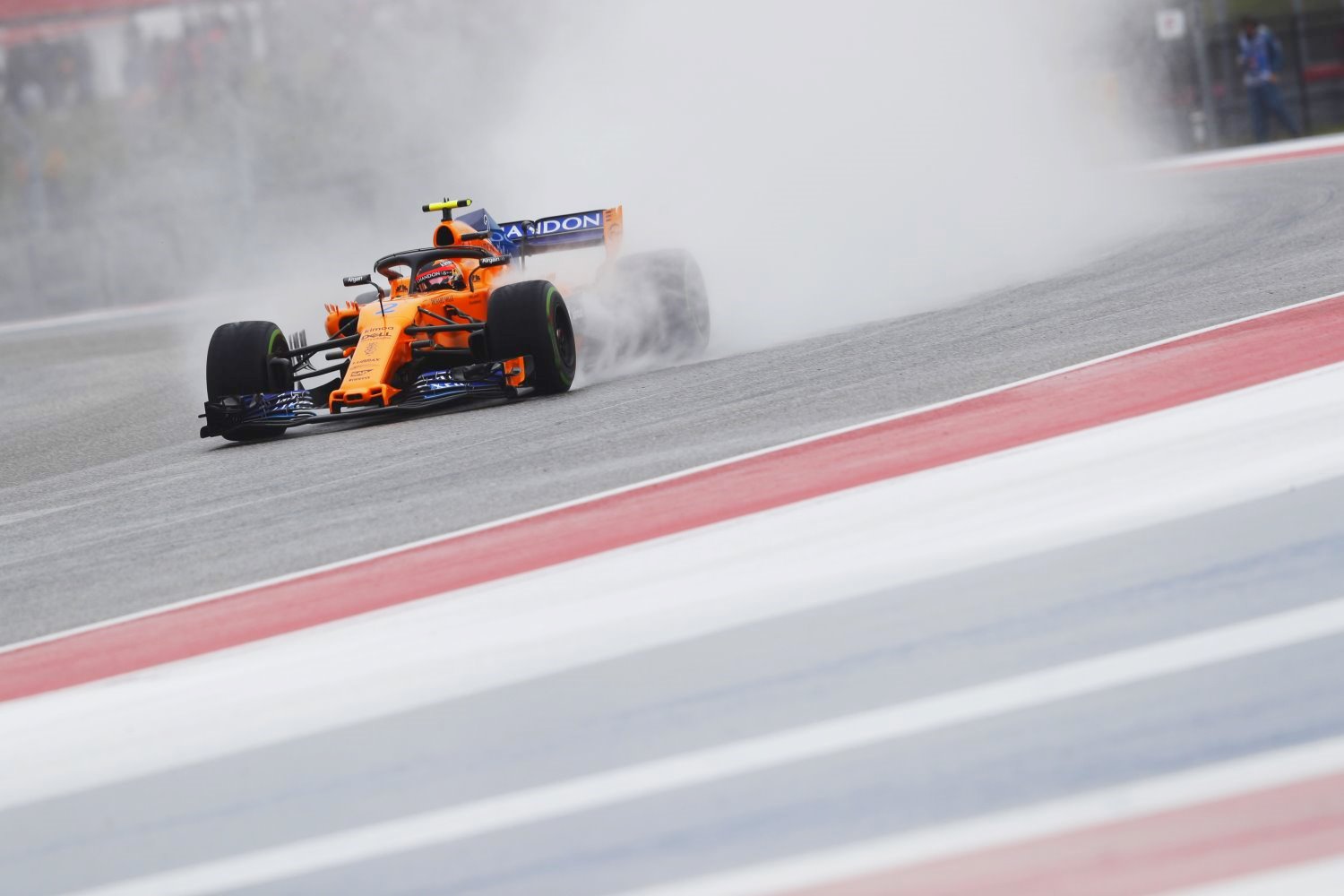 Stoffel Vandoorne flogs around in the rain Friday
(GMM) Stoffel Vandoorne arrived late to the paddock ahead of the US grand prix.
The Belgian has been ousted by McLaren, and so he got his new Formula E adventure off to an early start with a test in Valencia last week.
"It's true that I arrived here quite late but I think there are worse things in life," Vandoorne told RTBF.
"I'm going to have fun in my last races with McLaren even if the performance isn't what we want it to be."
He said he will then put all his focus into Formula E.
"It's very different to formula one," Vandoorne admitted.
"It may not be the fastest car in the world, but it offers a different challenge compared to formula one and other categories.
"In terms of pleasure, racing there will be something very good."
Kubica a contender for 2019 seat – Williams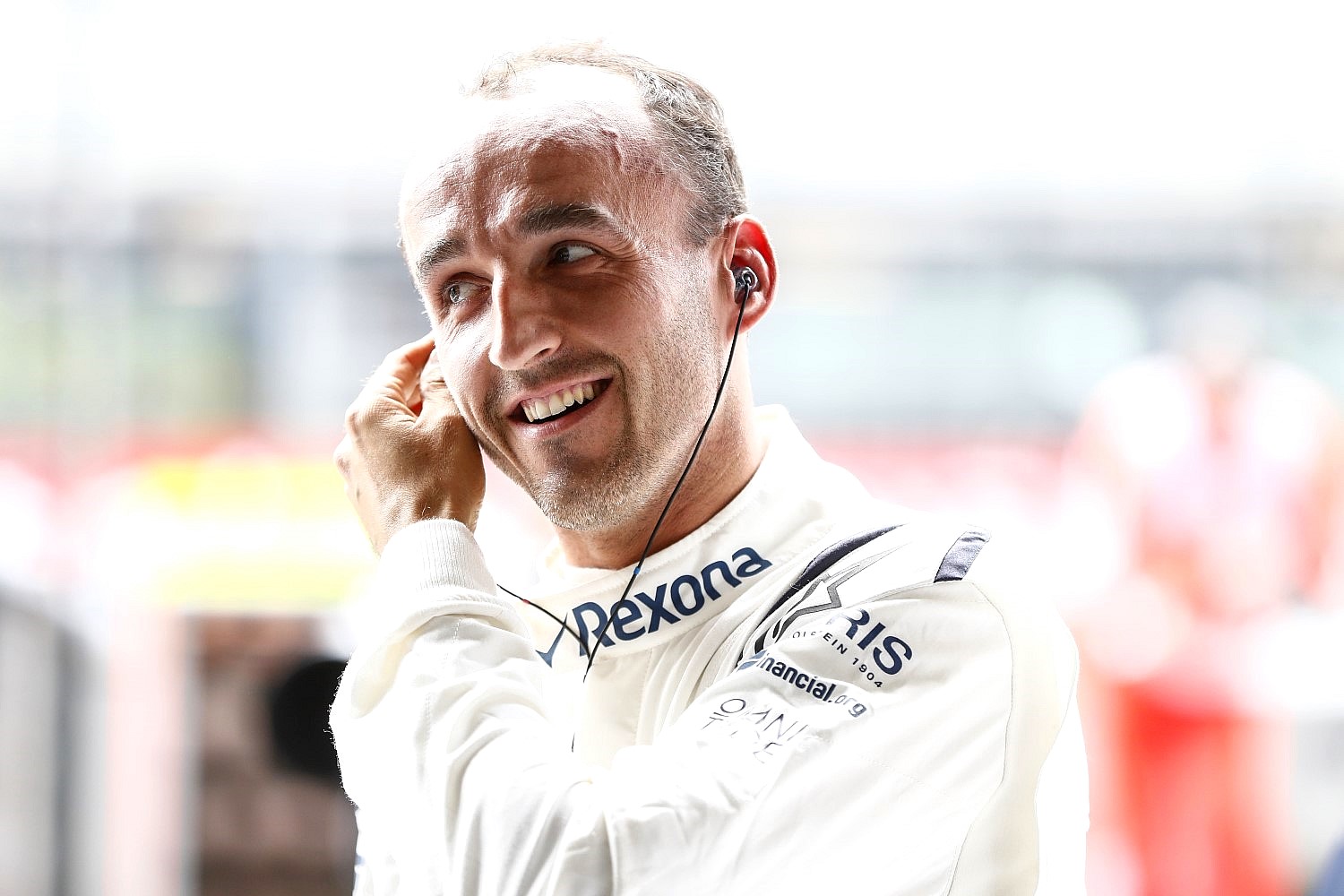 Will Kubica's $10M check be enough to buy the ride?
(GMM) Claire Williams has confirmed that Robert Kubica is a contender to complete the British team's 2019 driver lineup.
George Russell has been confirmed for one seat, and deputy boss Williams said last week that Esteban Ocon is in the running for the other.
So too is Sergey Sirotkin.
"We have a shortlist and Robert is on it, as are several other talented drivers," Williams is quoted by Russia's Sportbox.
"Robert did a great job for the team this year, and he would be a fantastic teammate for George. But we are not yet ready to make a final decision."
Magnussen vows to keep pushing boundaries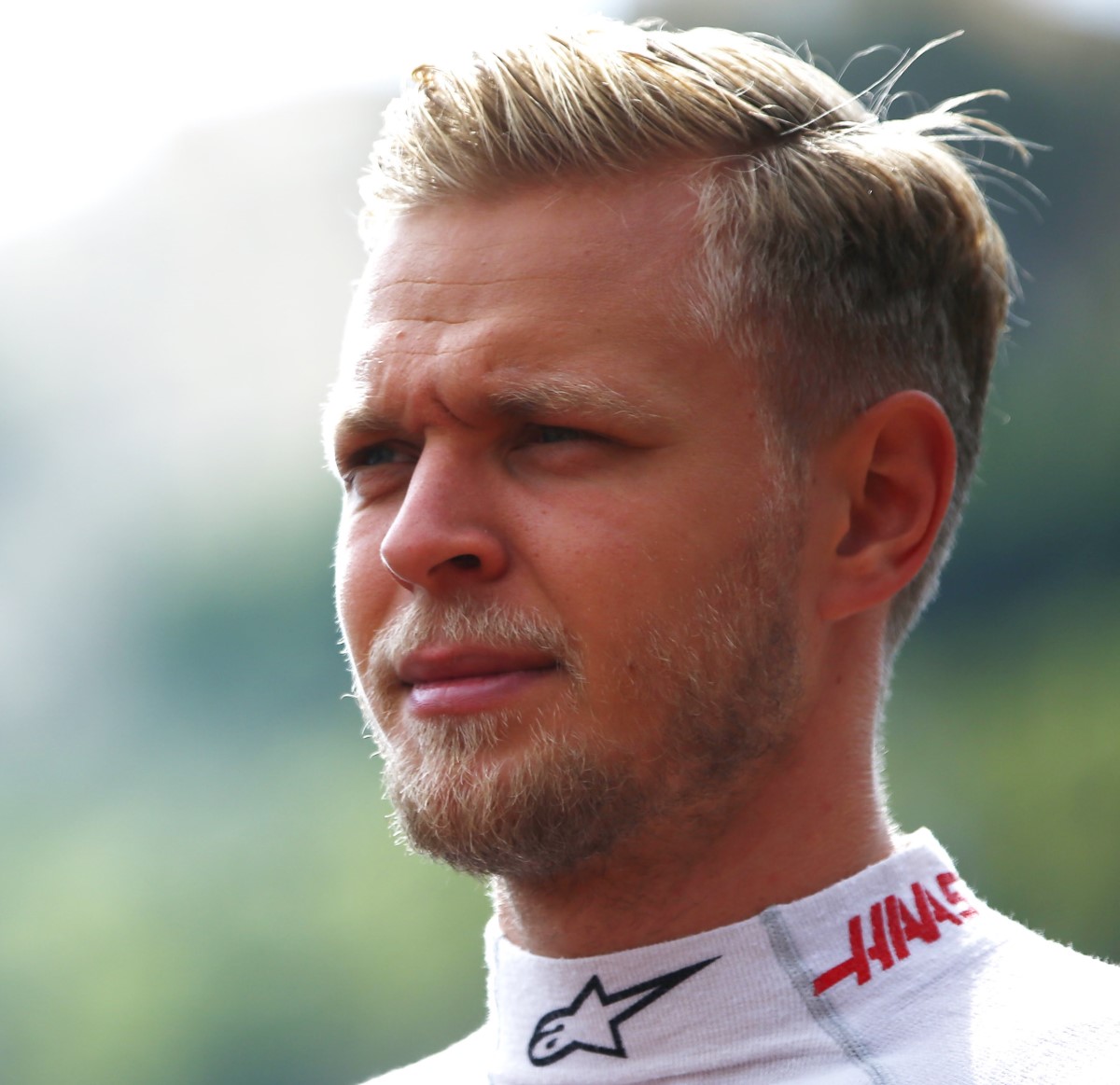 Who or what will Magnussen hit this weekend?
(GMM) Kevin Magnussen says he is blocking out continuing criticism of his driving style.
Many of the Dane's rivals are on an ever-growing list of those who think some of his on-track attacking and defensive moves are beyond the pale.
But Magnussen is not backing down.
He told Ekstra Bladet in Austin: "I do what feels normal and natural to me.
"I try to push the boundaries in all areas. In the garage, on the track, in my training. I do not want to be someone who is easily overtaken, and I'll never be," Magnussen added.
In the driver briefing on Friday, Charles Leclerc asked the FIA's Charlie Whiting why Magnussen was not penalized for the most recent on-track incident.
Magnussen said of the criticism on the internet: "I know the situation, but a long time ago I decided it makes no sense to read all the comments and opinions."
No Indycar season for McLaren, Alonso in 2019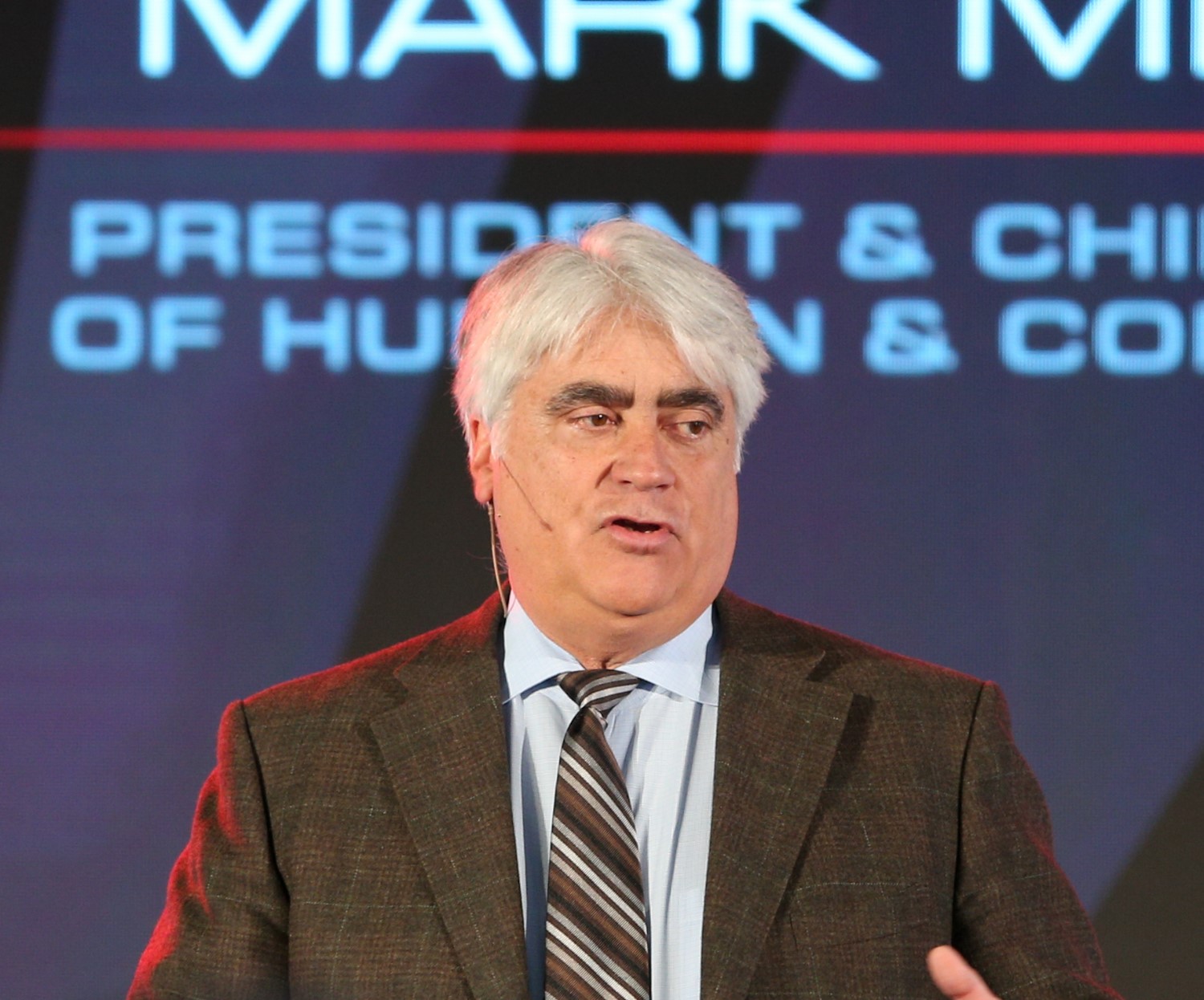 Mark Miles fantasy of landing a McLaren IndyCar team never made any sense
(GMM) McLaren has decided against entering a full-time team in the Indycar series for 2019.
It coincides with related news that the retiring McLaren driver Fernando Alonso is also saying no to a full-time Indycar campaign next year.
"I would like to do it someday, but not next year," El Mundo Deportivo quotes him as saying in Austin.
"The total dedication that would be necessary never entered into my plans. Whether or not McLaren entered full time, in no case was it going to be with me," Alonso added.
Alonso said the basic outline of his actual 2019 program is coming together.
"We have to sew some things together still, interlacing some plans and categories and brands. But the whole Indycar championship was never something I wanted," he said.
As for the 2018 Indy 500, McLaren boss Zak Brown admitted that is still an option.
"It will be a decision that we take in the off-season, but I think it's something that Fernando would like to do as well," he said.
"But right now we're still focused on formula one, and until we get a little bit of fresh air, we'll remain focused on that."
Alonso slams wet tire rules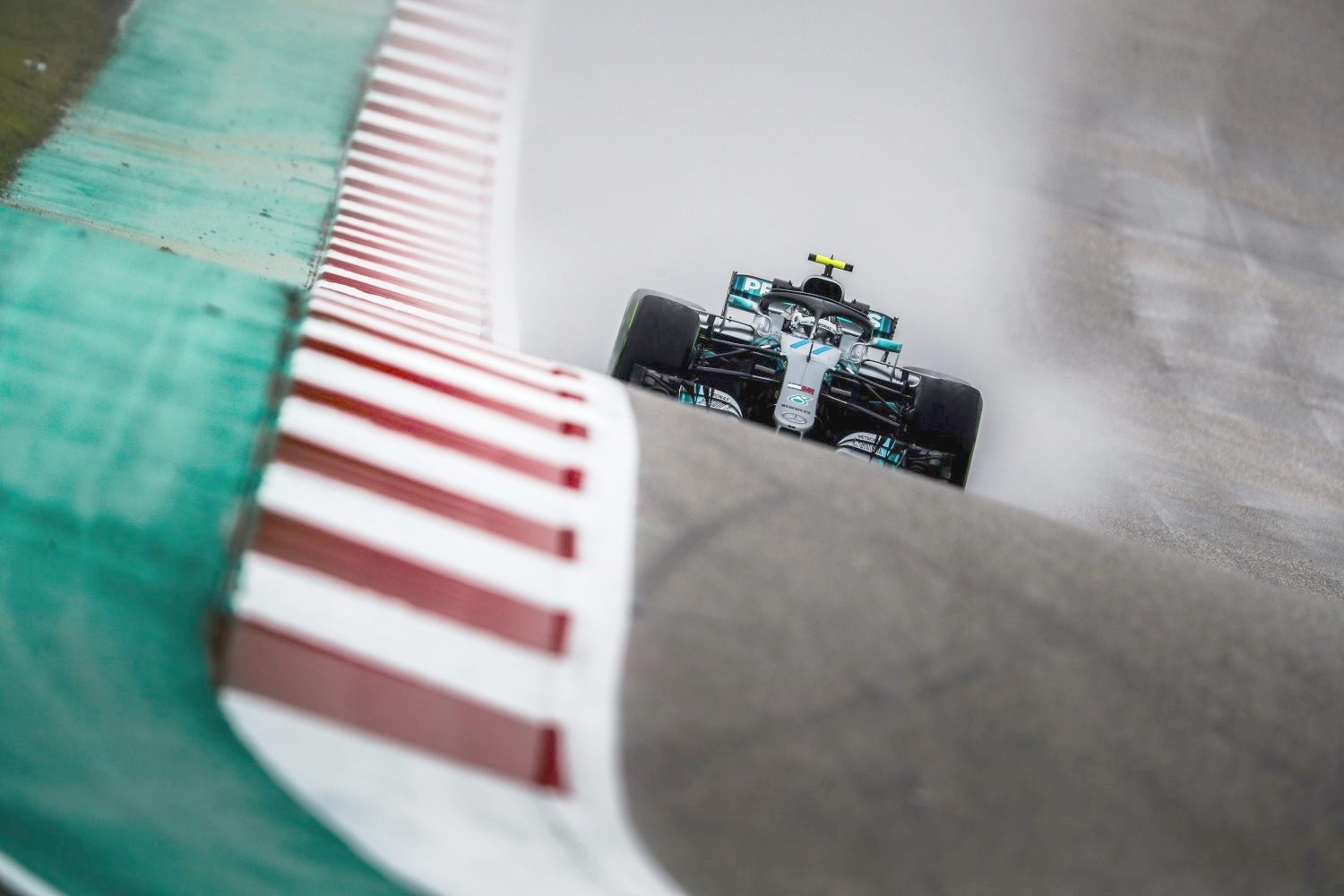 The team are given too few rain tires for a full wet weekend
(GMM) Fernando Alonso has hit out at F1's wet tire rules.
So often in modern formula one, drivers are reluctant to practice in wet conditions as in Austin because they do not have enough wet tires for the weekend.
"It would be as easy as bringing 20 or 40 more sets of tires to every race," Alonso said in Austin.
"But it's a decision for FOM or formula one itself. If the top managers want to please the public and the spectators they could do it, but if they don't want to then we will play with boats," he added.
The 'boats' comment is a reference to how drivers and engineers often try to fill their time and entertain the crowd by floating paper boats down the streams in the pitlane.
"It's a bit boring for us drivers and I guess even more for the public, but it's just a normal Friday when it rains," Alonso said.
Honda progress 'scary for Renault' – Sainz Jr.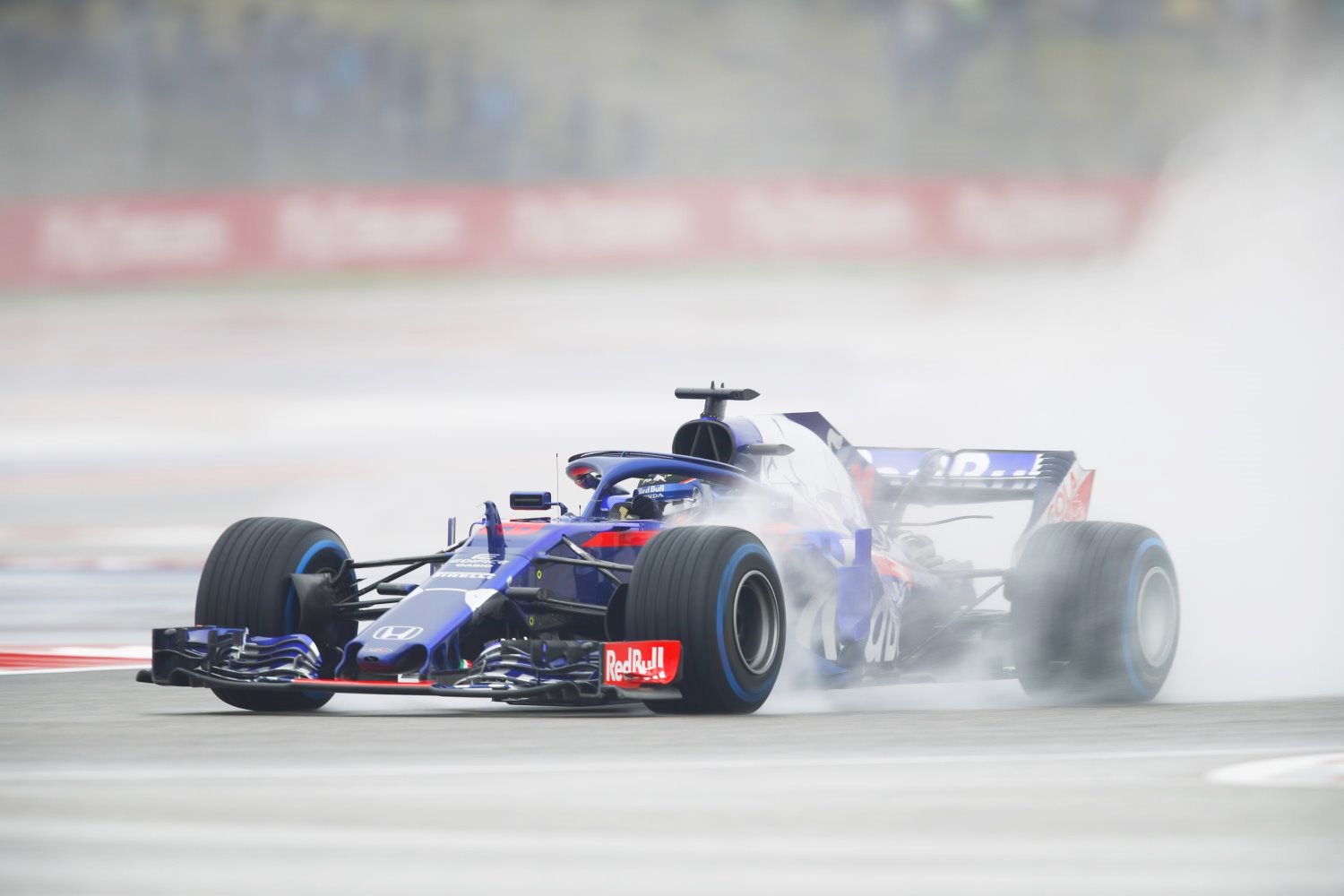 Hartley in the Honda powered Toro Rosso
(GMM) Carlos Sainz says it is "scary for Renault" how much progress Honda has made in recent races.
Previously, with Ferrari and Mercedes speeding ahead at the front, Renault at least had the edge over F1's fourth-best engine supplier, Honda.
But Sainz, who is switching from the Renault works team to Renault-powered McLaren in 2019, says the situation is changing.
"At Suzuka, I left the Honda cars behind in the race but in qualifying they have taken a step forward. We could not develop in the same way and it's scary for Renault," he is quoted by Speed Week in Austin.
Sainz, however, says there is still hope for Renault.
"We will have a whole new engine next year," he said. "Renault is capable of building an engine that is on the level of Ferrari and Mercedes."