Lewis Hamilton Talks F1 In The U.S., Tommy Hilfiger Deal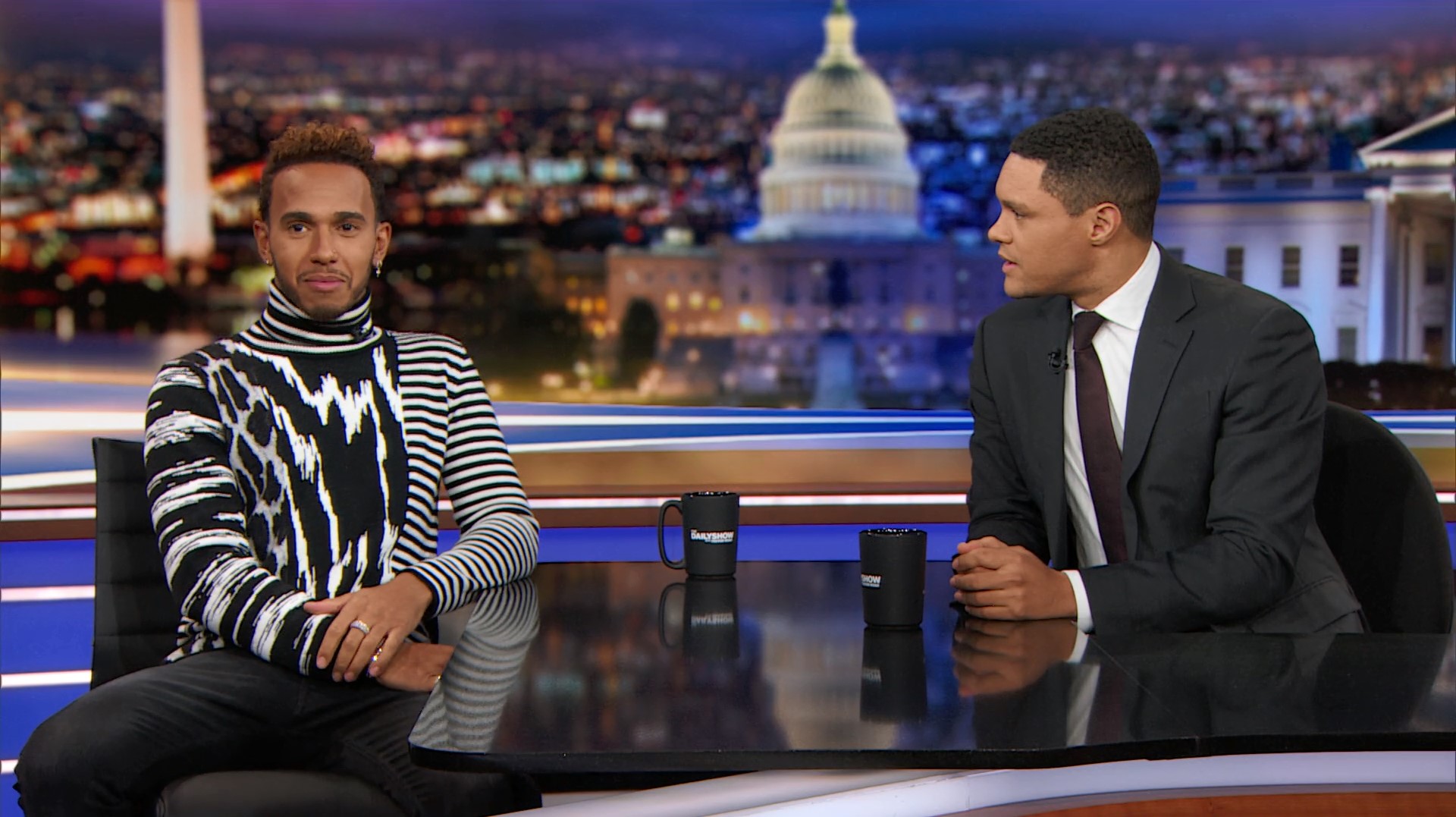 Hamilton with Trevor Noah
F1 driver Lewis Hamilton appeared on Comedy Central's "The Daily Show" last night, with host Trevor Noah asking, "Is it a bit surreal to be in a position where you are in a sport that generally hundreds of millions of people watch around the world, but in America there are many people who have no clue what you do?" Hamilton: "We only have one race here … but it's growing here." Hamilton said racing in Malaysia, he lost 10.5 pounds in under two hours: "Every time I tell that to an American, they're like, 'Wow! I need to be a racing driver.'"
Noah: "You're always in the magazines for your fashion sense and now you've taken that to the next level. You've teamed up with Tommy Hilfiger. … How do you go from racing cars to designing clothes?" Hamilton: "It's been an incredible experience. I met Tommy here in New York like five years ago and every time I saw him, he was like, 'I love how you're dressing, we should do something together,' and I was like, 'No way, Tommy wants to do something with me?' I didn't truly believe what he was saying. But fashion is just something I've always been into … and it's going really well" "The Daily Show," Comedy Central
If video does not display, click here.