Lorenzo withdraws from Japanese MotoGP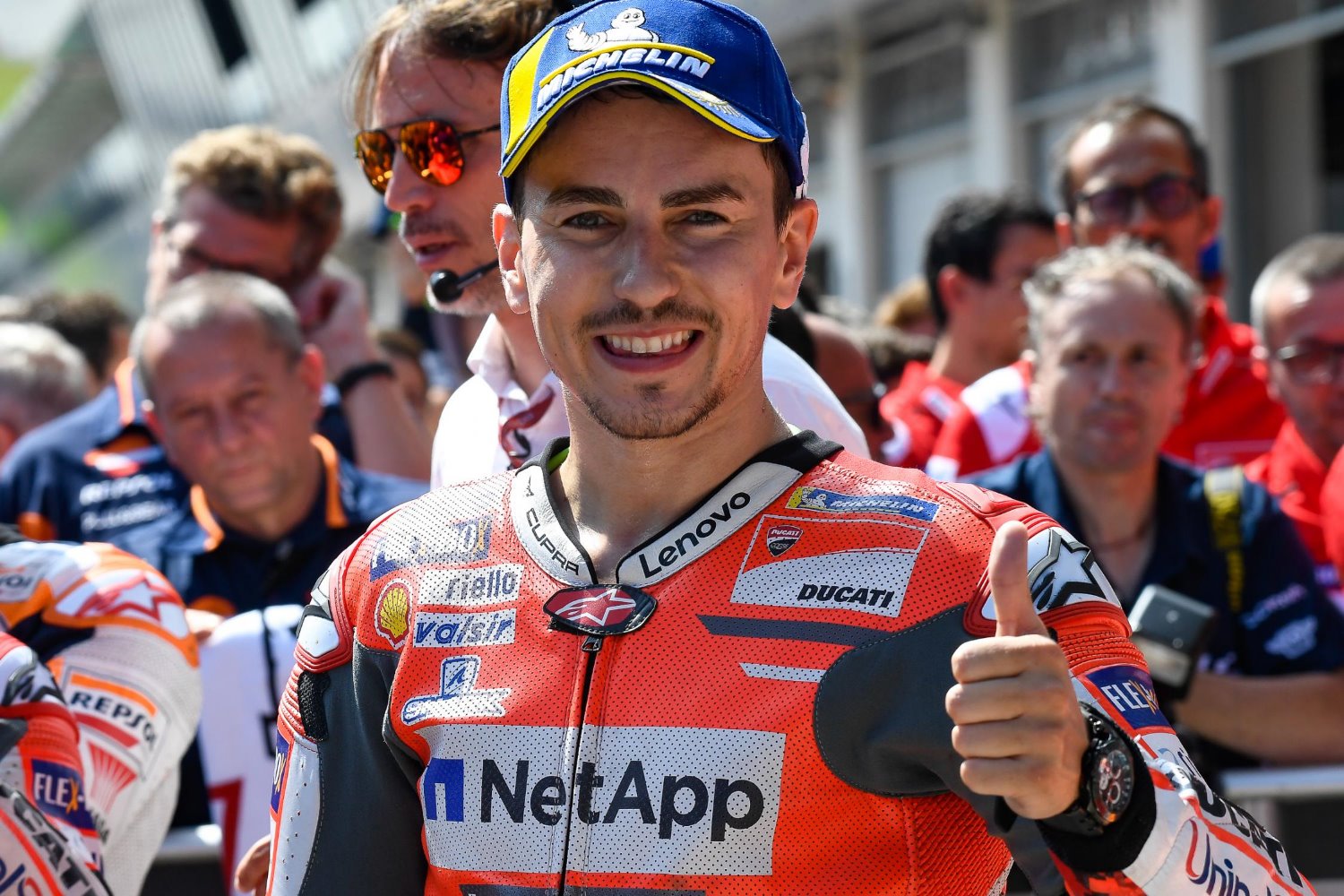 Jorge Lorenzo
Jorge Lorenzo has withdrawn from the Japanese Grand Prix as he continues to struggle with the wrist injury which also ruled him out of the Thailand MotoGP race.
Lorenzo suffered a suspected hairline fracture in a crash during FP2 a Buriram after encountering a mechanical issue with his Ducati under braking for Turn 3, which forced him to sit out the Thailand race.
Passed fitness by doctors on Thursday at Motegi, Lorenzo admitted his prospects of racing were slim as a new scan revealed his left wrist had suffered a complete fracture in the Thailand crash.
The Ducati rider completed an out-lap in FP1 on Friday morning at Motegi, before returning to pitlane, visibly shaking his head and failing to return to the circuit during the rest of the session.
Ducati Paolo Ciabatti said to motogp.com during FP1 it was unlikely Lorenzo would carry on, with official confirmation coming at the end of the session.
"After all my efforts to recover as fast as possible for Japan, this morning I tried to ride but from the first moment I felt this would be impossible," said Lorenzo.
"I'm very sad, specially because I think without the crashes I could arrive in one of my favorites tracks at my best with the Ducati to try to archive more victories for the team. The only thing I can do now is be patient and wait the time to do it's work."