Latest F1 news in brief – Thursday
When is Ferrari going to learn that Aldo Costa does not design illegal cars, his cars are just superior

FIA tells Ferrari that Mercedes car is 'legal'

Bottas hopes for better tires in 2019
F1 split into two categories – Grosjean
Leclerc: I don't feel the pressure at all
Bratches: We want more Fan Festival events in 2019
It will only take 5 laps for Verstappen to get used to Honda power
Drivers load up on Hypersoft tires for Mexican Grand Prix
FIA tells Ferrari that Mercedes car is 'legal'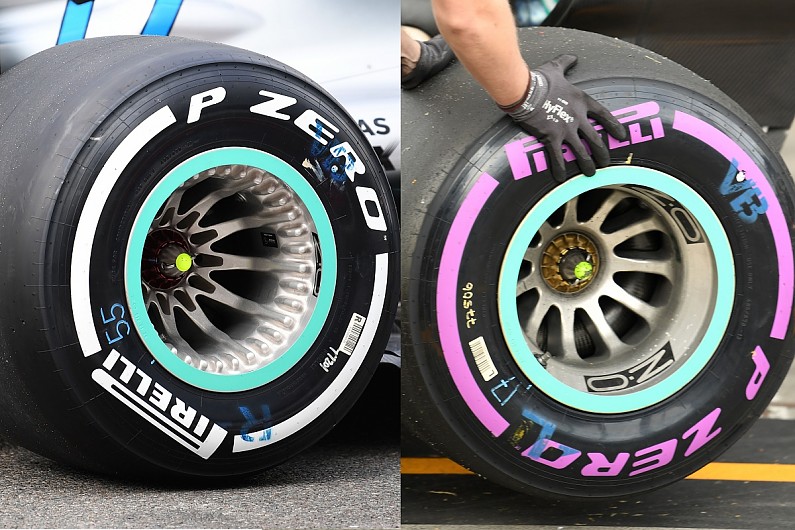 Mercedes new wheel (L) and old Wheel (R)
(GMM) The FIA has declared the latest configuration of Mercedes' 2018 car to be legal.
Brazil's Globo reports from Austin that Ferrari had suspected a regulations breach and requested that changes be made to the Mercedes for what could be the title-deciding race.
"The stewards did not accept Ferrari's arguments," correspondent Livio Oricchio reports.
Ferrari had reportedly questioned the legality of Mercedes' new rear wheel, brake and suspension layout.
One argument had been that the holes in Mercedes' new wheels were moveable aerodynamic devices, but Charlie Whiting reportedly ruled that they simply reduce temperatures.
Meanwhile, Sky Italia reports that Ferrari is making a last-minute effort to keep Sebastian Vettel's championship alive.
Lewis Hamilton will be champion on Sunday if he wins and Vettel is not second, but Sky Italia reports that Ferrari has introduced an "aerodynamic package" for Austin designed to improve recent balance problems.
"This year it has become a mission impossible, but it's not over and we say very clearly that we are not beaten in Austin yet," team boss Maurizio Arrivabene said this week.
Bottas hopes for better tires in 2019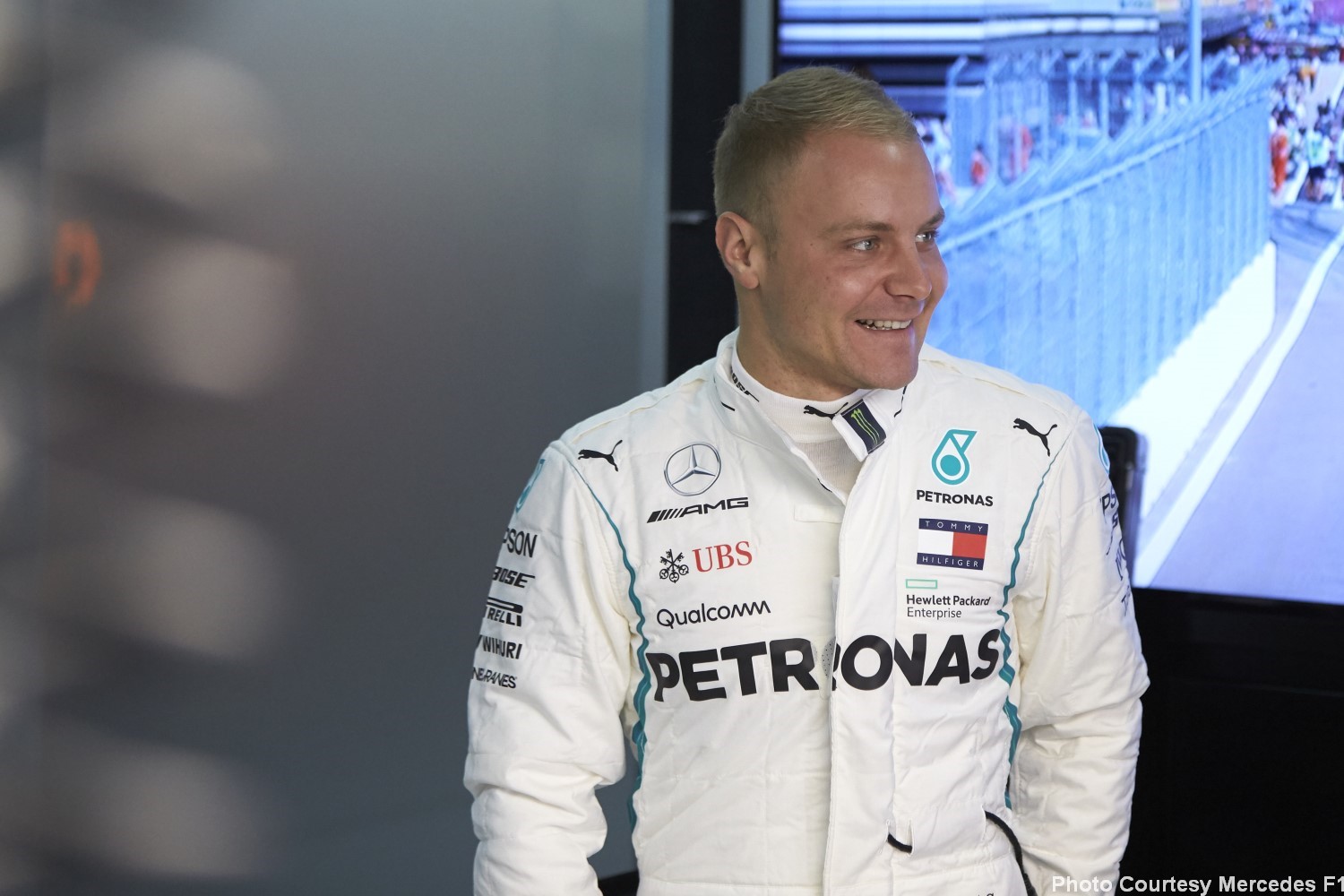 Bottas hopes for better tires. Today drivers have to drive slow so their tires do not blister
(GMM) Valtteri Bottas says he hopes Pirelli supplies better tires next year.
The Finn says tire wear and blistering has been excessive in 2018, forcing drivers to overly manage their races rather than race flat out.
"We have had a lot of management to do in practically every race this season and especially in the last few," Brazil's Globo quotes the Mercedes driver as saying.
"Once we reach a certain temperature, we know it will happen so we don't push it, we just try not to exceed those temperatures."
He said the only recourse is often to slow down, "which is not ideal when there is so much potential in these cars".
Hankook, a Korean tire manufacturer, has responded to the FIA's tender to take over from Pirelli from 2020.
Bottas says he hopes Pirelli gets on top of the tire temperature issue for 2019.
"I participated in some of the tests for next year's tires a few weeks ago and I'm sure they are working hard," he said. "I hope it's a bit better."
F1 split into two categories – Grosjean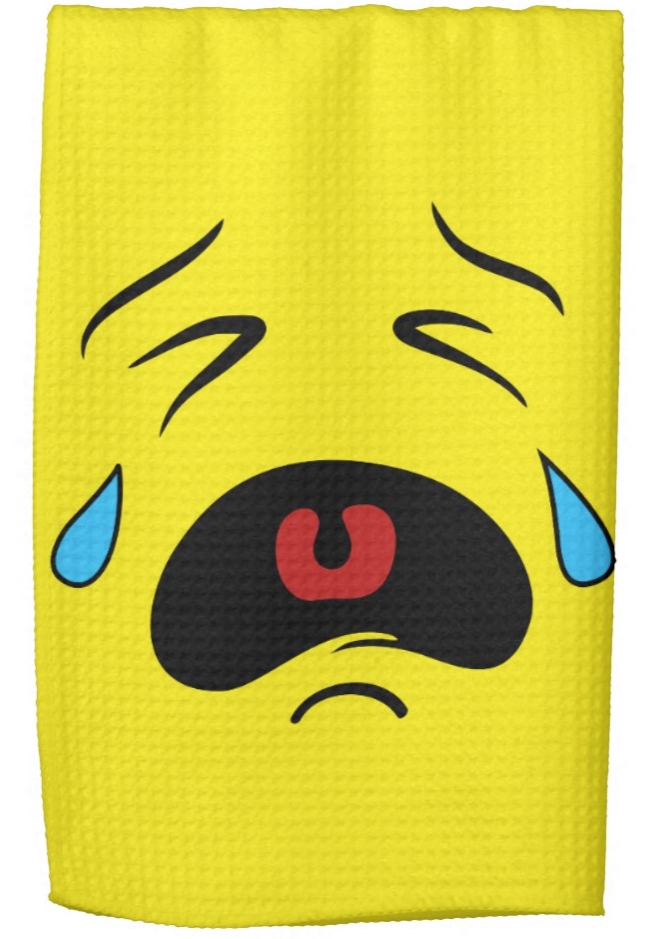 Someone give Grosjean a crying towel. Since its inception in 1950 F1 has always had the leading teams with the majority of the field out to lunch
(GMM) Romain Grosjean says fighting in the unofficial "B" championship in formula one is nonetheless enjoyable.
The Frenchman drives for Haas, the small Ferrari-linked team that is locked in a close battle for fourth with Renault.
But not too far behind Renault and Haas are McLaren, Force India, Toro Rosso and Sauber, and Grosjean says that sort of close competition is what is missing at the front of the grid.
"The problem today is that there are two different F1s on the same track," he told France's Auto Hebdo.
"The 'B' F1 that I am in is pretty cool with nice fights," Grosjean added.
"At one race we're ahead, at another it's Force India, Renault, Sauber or Toro Rosso. There is action, competition, suspense. Everything that is missing at the front of the race, in fact.
"We go to Austin knowing that there will be a Mercedes or Ferrari on pole with the Red Bull behind. A crazy qualifying can make an interesting grid but everything quickly returns to normal in the race," he said.
"They have their race and we have ours. The cars are extremely reliable, crashes are rare, and no one runs out of fuel. There is no more surprise," added Grosjean.
Leclerc: I don't feel the pressure at all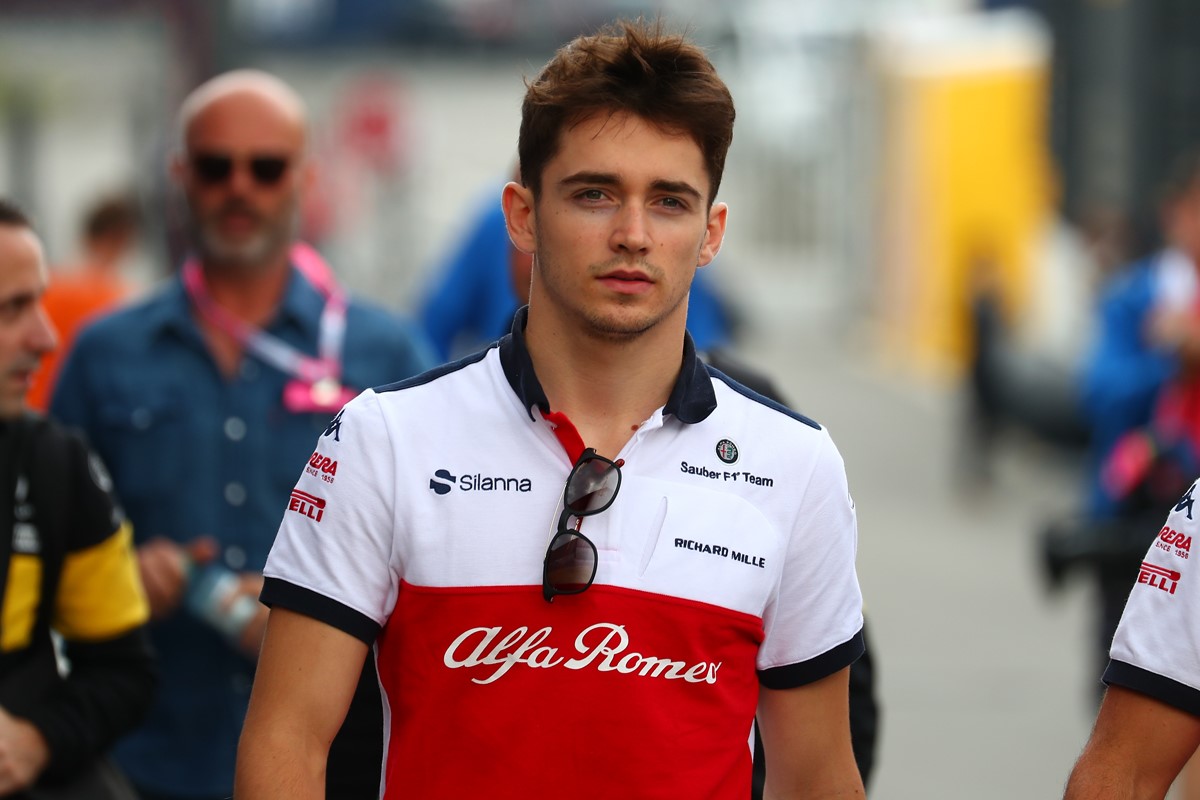 Charles Leclerc
Next year is a big one for young Charles Leclerc, the Monaco Kid has ticked all the boxes during his Formula 1 rookie season and has been given the golden ticket to a Ferrari seat, when he dons red on race day in Melbourne he will become the second youngest driver in Scuderia history.
Invariably, driving for Ferrari comes with huge prestige but massive pressure as well, but Leclerc is ready and "not nervous" at the prospect of playing a role in the history of the sport's most famous team.
Speaking on the Beyond the Grid podcast, Leclerc revealed, "I'm not a nervous person, there are tensions in this sport and at the start, there is adrenaline, but I would not say it is nervousness."
"If you ask me about the pressure, I think I can handle this because I have a mentality that I don't feel the pressure at all. I know lots of people say, 'yeah but the pressure in Ferrari is on another level', but my mentality allows me to take of all the pressure."
"I don't really take into consideration what people are expecting from me. The only thing I do is focus on myself and try to give the best possible performance on track."
"I'm also very honest If I'm not good enough next year, I should be dropped by Ferrari and this would be completely understandable for me. This is how I see it.
"If I'm good enough, I deserve to stay there. If I'm not, I deserve to be left off and I think that takes a lot of pressure off my shoulders."
Ferrari are pairing the 21-year old with ten years older Sebastian Vettel, Ferrari expecting Leclerc to learn from their star driver.
Traditionally Ferrari have hedged their bet's with one driver as they did with Michael Schumacher whose time at the Scuderia was characterized by having wingmen as teammates (Eddie Irvine and Rubens Barrichello) spring to mind, while Fernando Alonso was defacto number one during his tenure at Maranello.
Since his arrival at the team in 2015, Vettel has enjoyed unofficial number one status over Kimi Raikkonen, but Leclerc says he will "absolutely not" play second fiddle as his predecessors have done in the past.
The Sauber rookie said, "I know lots of people are thinking this and me saying that won't change what people think, but as in every team, you start the year on an equal status and then at one point, once one driver is fighting for the championship and one is not."
"Then I believe it's normal for the second driver to help the first one, which I'm ready to do in case I am the second driver and I don't have my chances to win the championship. But apart from that, I don't think I will go there to be a second driver," added Leclerc.
Mexico's Ricardo Rodriguez is the youngest driver ever used in Formula 1 by Ferrari, when they handed him his debut at the 1961 Italian Grand Prix at the age of 19. grandprix247
Bratches: We want more Fan Festival events in 2019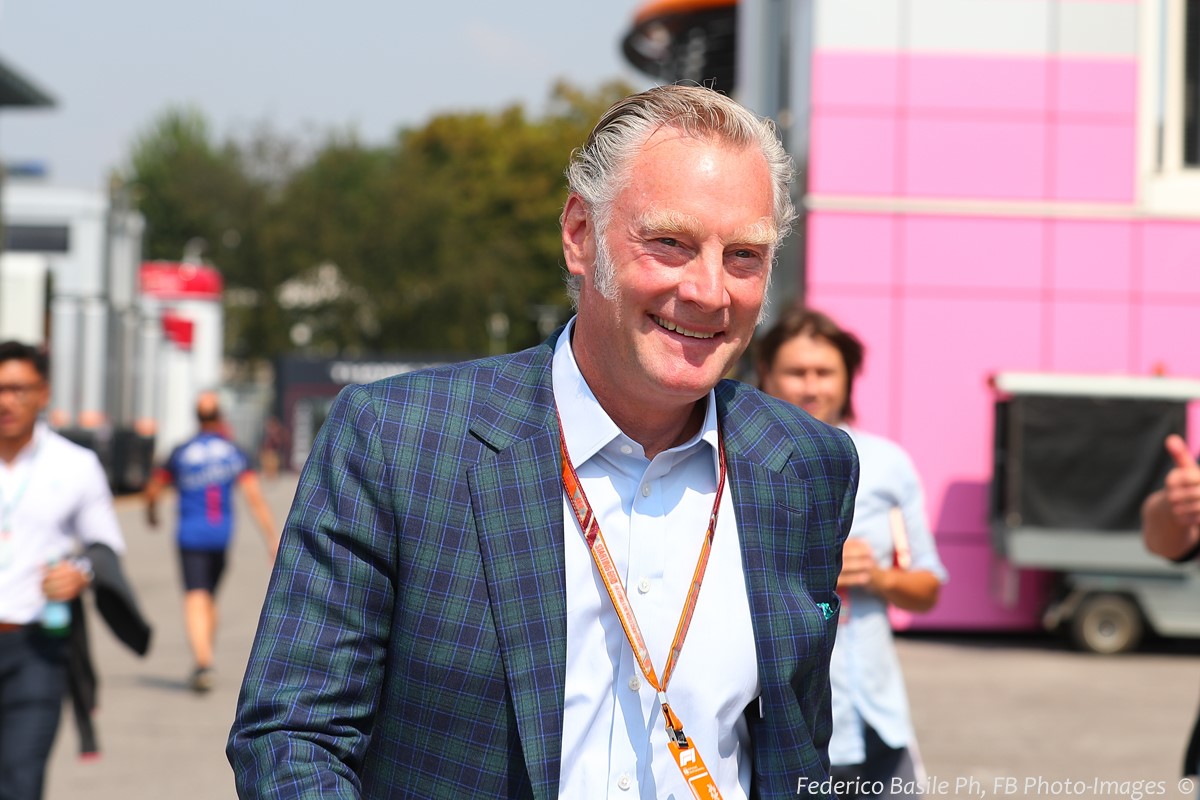 Sean Bratches
F1's commercial chief Sean Bratches says they are looking to host several such events in Asia, Europe and USA next year.
Bratches said ahead of this week's Miami fan festival, "We've enjoyed great success with the Fan Festivals this year and we're looking to create a broader program next year."
"At the present time we are looking at an expanded schedule of six to seven events. We're targeting a second festival in Shanghai, as like the US, we see great potential for F1 in China. That will also dovetail with our 1000th race, which gives it even greater resonance. Together with the race, it should be an amazing experience."
"Beyond that we are looking to visit Tokyo and Milan, and we are aiming to put on events in Germany and the USA, though the locations there are yet to be confirmed. We are also exploring two other destination cities."
"We're in the early phases of planning for 2019 but, as mentioned, even though we are still evolving the concept of the festivals, we've had great success with this first year's program and we're looking forward to bigger and better in 2019."
"I would say that we're in an evolutionary phase with the Fan Festivals and that we're still exploring the right solution for how we can best reach out to people."
"I think the two-day event we had in Milan was a great success and so far that has proven to be the best balance in terms of audience engagement and the availability of Formula 1 personalities."
"It's important to say that the key element for us is for people to see these incredible machines in action. They are a truly astounding marriage of art and engineering and seeing them fired up in anger on city streets is the thing that will truly engage them."
"However, realizing that is not always easy. We work closely with the teams, who have a lot of competing demands on their time, as we want to ensure that wherever possible centerpiece of our Fan Festivals features cars being driven by elite race drivers. It's why the festivals are mostly staged in cities close to a grand prix. We want to bring current F1 cars, current F1 stars to people."
"Milan was an excellent example of that, where we had F1 cars from Ferrari and Sauber involved – as well as some amazing sport cars – driven by those teams' current drivers. We also had drivers from Toro Rosso there as well as F1 stars of the past. It was a fantastic show," added Bratches.
It will only take 5 laps for Verstappen to get used to Honda power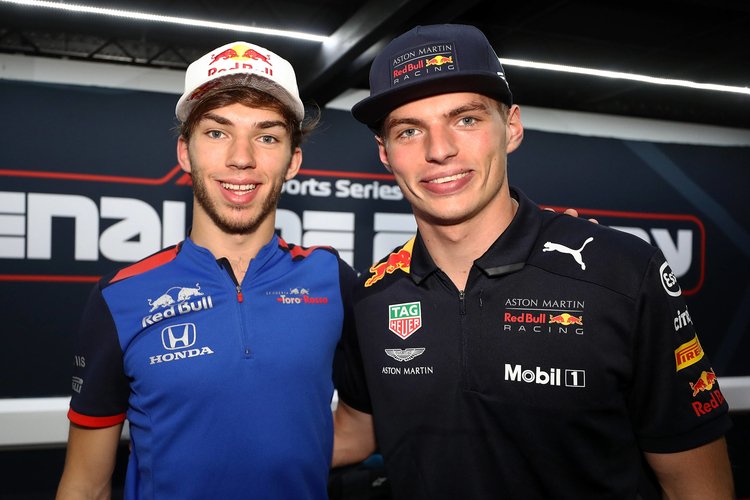 Gasly (L) may get destroyed by his future teammate Verstappen (R)
Red Bull Toro Rosso Honda's Pierre Gasly believes that it will take his future teammate Max Verstappen just "five or six laps" to adjust to Aston Martin Red Bull Racing's switch to Honda power. But admits that getting used to Honda's "Japanese approach" could give him a "clear advantage" over the Dutch driver.
Speaking ahead of this weekend's United States Grand Prix, the 22-year-old admitted that he will start next season with a slight advantage over his teammate thanks to his relationship with Honda and an understanding of the way that their Japanese engineers respond to feedback.
Gasly told F1's Tom Clarkson: "In terms of driving, I think Max Verstappen will be used to Honda after five, maximum six, laps.
"The feeling. The response that you feel inside the car. The drivability. All these things. When you are as good as he is in Formula One you do not need much time to that feeling.
"It is more about the way that I have learnt to communicate and work with Honda. It is a different culture.
"The Japanese culture is very different to the culture in Europe. The way that they work is slightly different and you need to get used to this. This will be a clear advantage for me.
"But inside the car I do not expect him to take more than five or six laps to get used to it."
Drivers load up on Hypersoft tires for Mexican Grand Prix
Sole supplier Pirelli has nominated the three softest compounds in their range, the Hypersoft (Pink), Ultrasoft (Purple), Supersoft (red) tire compounds, in order to maximize the grip from the Hermanos Rodriguez circuit.
Each driver is permitted 13 sets of tires for each weekend, from which they are permitted free choice of the three nominated compounds for 10 of the sets.
Mercedes and Ferrari drivers have all opted to take eight sets of the Hypersoft tire, they will also load up on two sets of Supersoft and three Ultrasofts. Valtteri Bottas bucks the trend by only taking one set of Supersofts and four of the purple-marked Ultrasofts.
Red Bull will take nine sets of the pink-marked Hypersoft, while the majority of the midfield runners, such as Haas, Force India and Williams, have decided to run with nine sets of the softest compound and two each of the harder two compounds.
Renault and Sauber have opted to maximize their choices with the Hypersoft tire by taking 10 sets and very little of the Ultrasofts and Supersofts.
In the thin air drivers need the tires to stick better because downforce is reduced