Latest F1 news in brief – Wednesday
If Hamilton wins on Sunday and his teammate Bottas runs 2nd, Hamilton will be the 2018 Champion

Marko not sure about 2019 regulations change

F1 still 'unrealistic' for now – Schumacher
Pressure got to Vettel in 2018 – Rosberg
Honda 'investing more than Renault' – Abiteboul
Force India F1 Close To Paying Off Creditors Of Original Team
Alonso: You need to make Formula 1 interesting again
Hamilton will clinch the championship at Austin
De Ferran: We are very focused on next year's car
Marko not sure about 2019 regulations change
(GMM) Dr Helmut Marko has joined those who are unconvinced the aerodynamic changes for 2019 will substantially improve overtaking.
F1's current generation of cars may be the fastest ever, but the aerodynamic 'wake' means it is also harder than ever for a chasing car to follow his rival.
"With our car, you can feel the guy ahead of you at up to 5 seconds away," Red Bull driver Daniel Ricciardo is quoted by Auto Motor und Sport.
F1 wants to address the problem properly for the all-new regulations in 2021, but for next year the cars must incorporate some changes including to the front wing.
"We'll have to wait and see what happens in reality," Red Bull official Marko said.
A similar approach has worked in Indycar, but Marko is skeptical that could apply to formula one.
"Indycar is not comparable to F1 because of the standard chassis," he said.
"As soon as individual solutions come into play, as in formula one, it is incredibly difficult to just solve a problem like that."
F1 still 'unrealistic' for now – Schumacher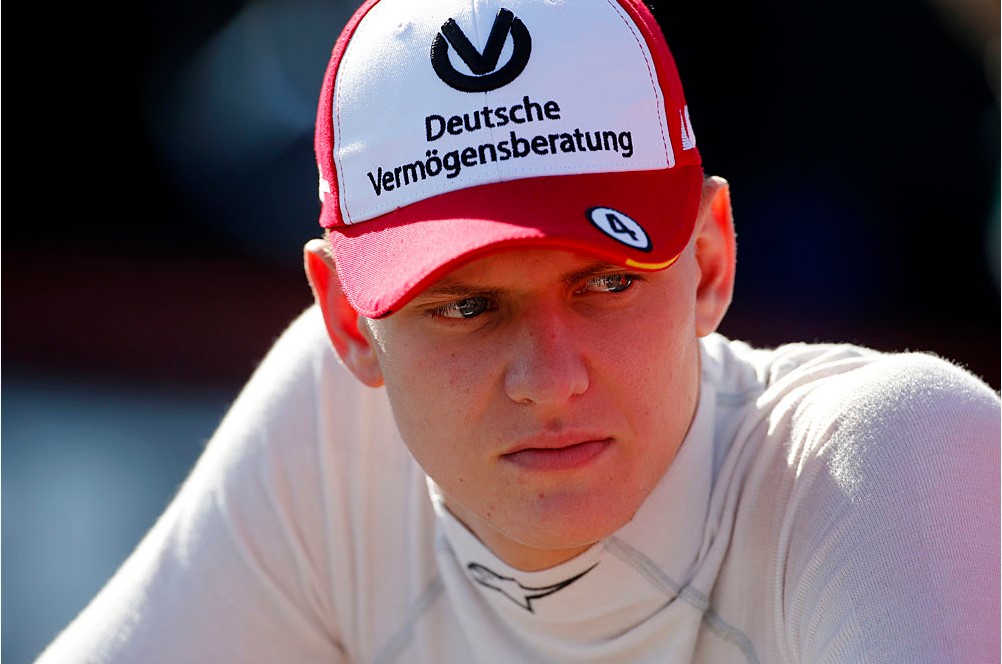 Mick Schumacher knows he is not ready for F1 yet
(GMM) A clear favorite has emerged to be Daniil Kvyat's teammate at Toro Rosso next year.
Earlier, the top favorite was Dan Ticktum, but following controversial comments about Mick Schumacher, Red Bull's top brass say the Briton now needs more time.
Pascal Wehrlein was thought to be in the running after skipping out of his Mercedes contract, but he has now signed up for Formula E.
And Mick Schumacher, despite winning the European F3 championship and qualifying for a F1 super license, is expected to spend at least a year in Formula 2.
"I could drive in formula one, that's clear," he told the German broadcaster Sat.1. "It's still my big goal but it's still very unrealistic.
"In order to be 100 per cent prepared to be there as a full race driver, it's necessary to go through all the different series of formulas," 19-year-old Schumacher added.
As reported recently, the new favorite is Alexander Albon, a British F2 and Formula E driver with a Thai heritage who has historical links with Toro Rosso owner Red Bull.
The 22-year-old is believed to be the subject of current negotiations between Red Bull and Nissan, the Japanese manufacturer with a multi-year Formula E contract with Albon.
Pressure got to Vettel in 2018 – Rosberg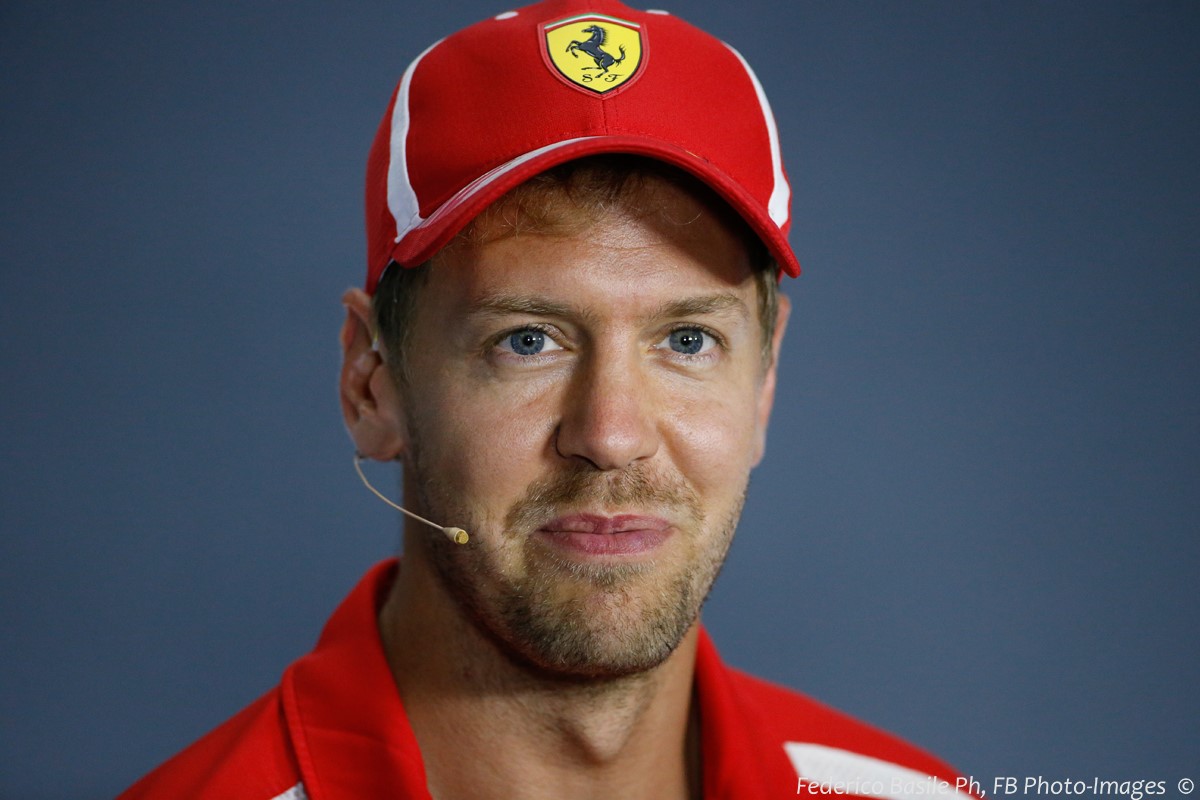 Vettel and Ferrari choked trying to beat Hamilton and Mercedes
(GMM) Only a "perfect" competitor can knock Lewis Hamilton and Mercedes from their perch at the top of F1.
That is the view of Nico Rosberg, the German who quit motor racing after beating Hamilton to the title in 2016.
He says he has no regrets about stopping, and not just because he does not envy Sebastian Vettel and Ferrari's task of beating the Mercedes "war machine".
"I'm talking about the whole package," Rosberg told La Gazzetta dello Sport. "The car and Lewis.
"To beat them you have to be perfect, and Ferrari has not been able to. I don't find that strange, as the Mercedes team has been more or less the same for five years while there were so many changes at Ferrari."
Rosberg agrees that Vettel's problem in 2018 was his mistakes.
"There were four or five episodes and it does seem to me that the pressure played a role," he said.
"That's not a surprise either. In his role at Ferrari, that is undoubtedly where the pressure is higher than at any other team," said the German.
Fernando Alonso may be retiring, but Rosberg said the future of F1 is in good hands with the likes of Charles Leclerc and 2019 rookies Lando Norris and George Russell.
But he said it's a "shame" Esteban Ocon looks set to lose out.
"It shows that having a link with Mercedes sometimes helps, but it sometimes doesn't," said Rosberg.
Honda 'investing more than Renault' – Abiteboul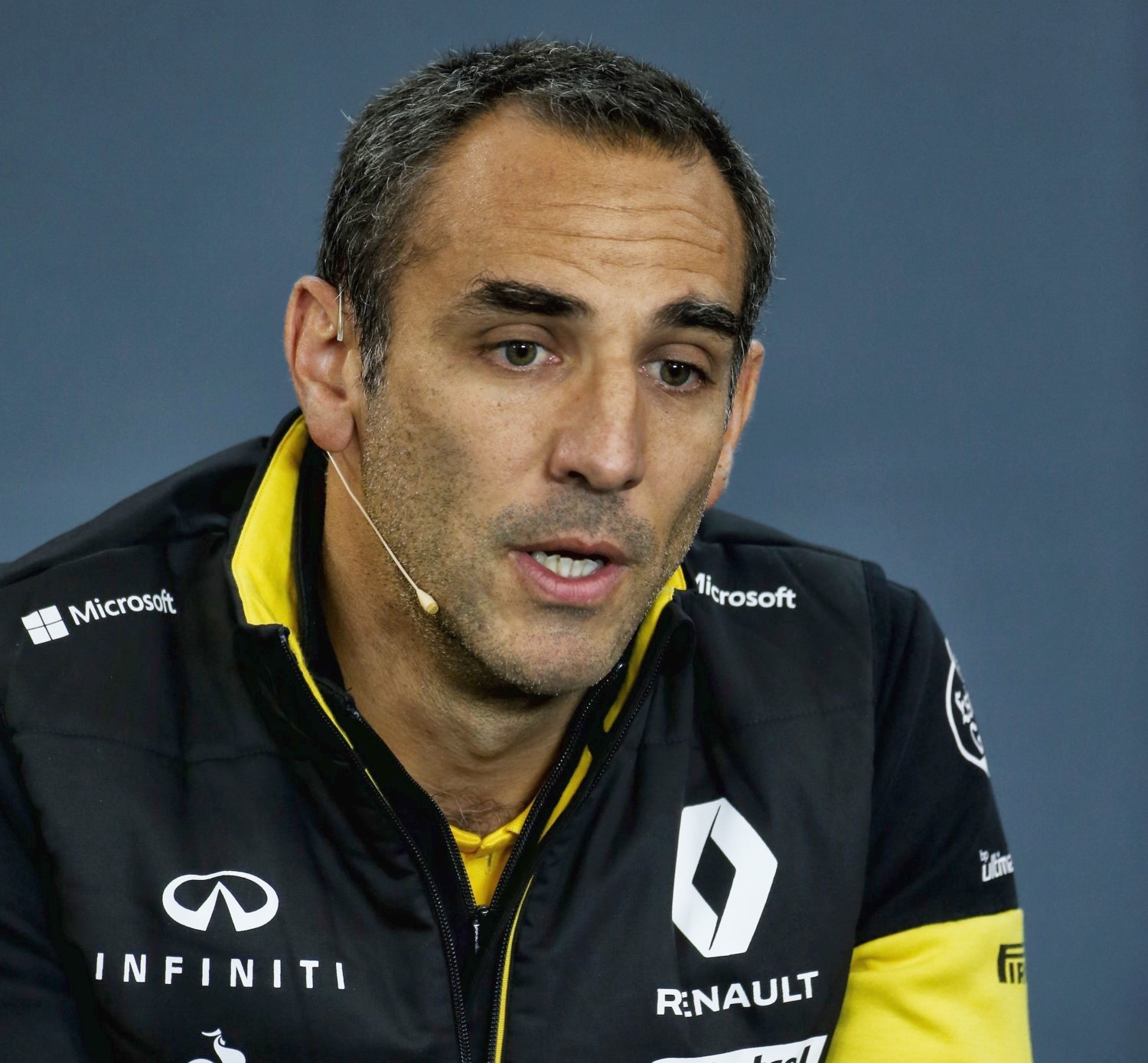 Cyril Abiteboul said Renault will make as much power as Mercedes and Ferrari next year. Hilarious
(GMM) Cyril Abiteboul has admitted he is "worried" about the latest developments at Honda.
Some believe the next performance steps taken by the Japanese manufacturer will move the Honda power unit clear of Renault and close to Mercedes and Ferrari.
Renault is finally losing Red Bull as a customer at the end of this year, with the energy drink owned team to instead join Toro Rosso with works Honda power.
The McLaren-Honda collaboration was a disaster, but Renault boss Abiteboul admits that the latest signs from the Honda camp are that the most recent engine steps are really working.
"Yes, frankly I'm worried about everything in life, but in particular about a situation on the engine side," said the Frenchman.
"As we've seen since last year, Honda is making big steps, big gains.
"Red Bull has been very clear that they are investing massively, and apparently much more than us," Abiteboul admitted.
"We are happy for Red Bull and Honda but frankly we have our way to do things. We have a plan and we are executing that plan," he said. "It's not just about an arms race."
Renault has signed up Daniel Ricciardo but the Australian's 2019 teammate, Nico Hulkenberg, admitted recently that the works team has not made the progress expected this year.
But Abiteboul said Renault has a different task before it compared with the new Red Bull-Honda alliance.
"We have all the aspects of the package to develop. No one is providing anything to us, either in the powertrain or on the chassis, so it has to be step by step," he insisted.
"We are very confident in our upgrade for next year. We want to play the long game."
Force India F1 Close To Paying Off Creditors Of Original Team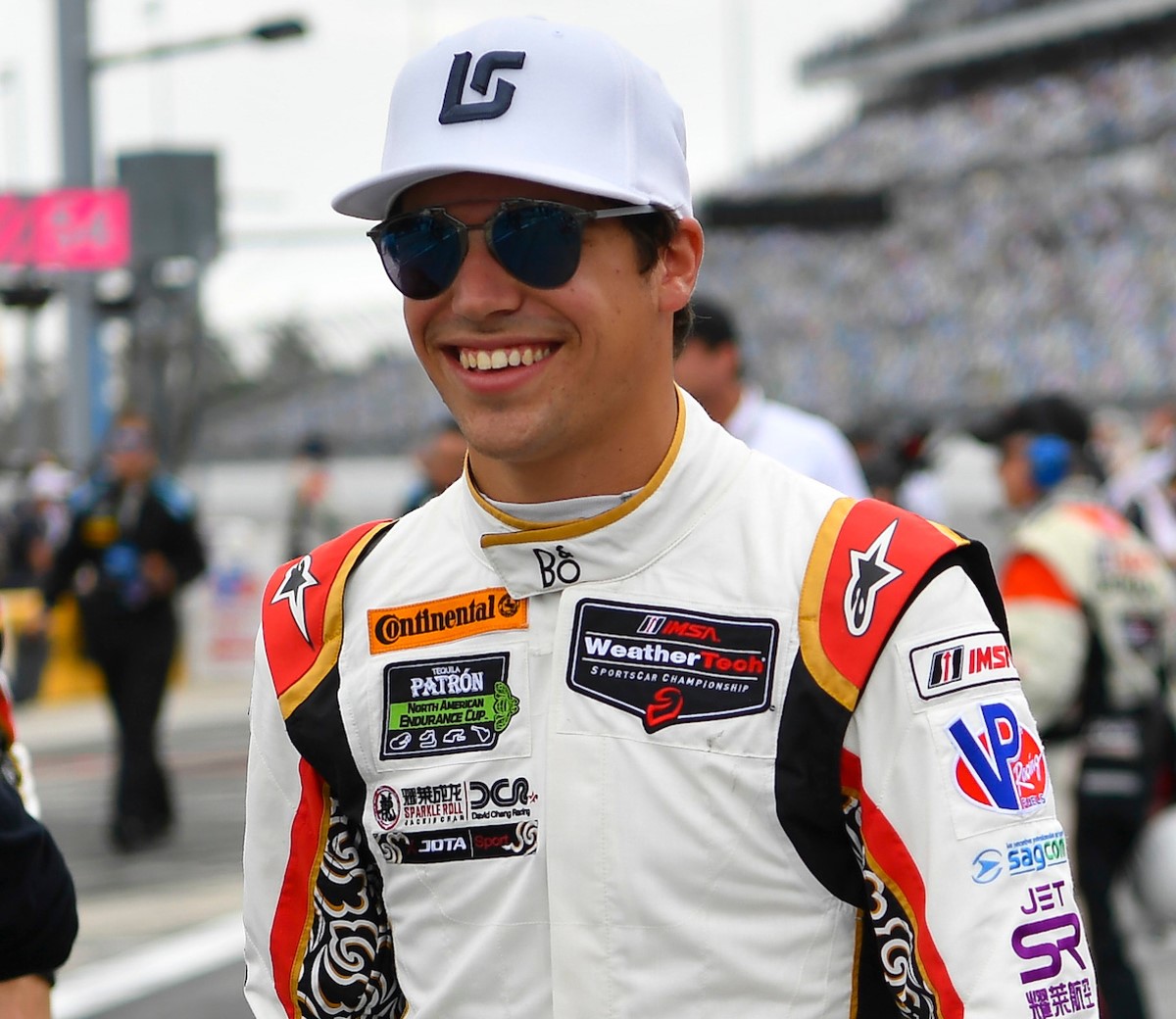 Stroll's father is making good on promises
Force India Formula 1 "has nearly completed the task of paying off the creditors of the original team after a highly unusual move" by new Owner Lawrence Stroll, according to Adam Cooper of MOTORSPORT.
Stroll and his associates paid £90M ($119M) for the assets of the old team before "creating a new company and lodging a new entry" with FIA under the Racing Point name. As the original company is under administration, usually that £90M "would be locked into a legal process that could take months or even years" before the funds are divided and used to pay the creditors, led by Mercedes and driver Sergio Perez.
However, Stroll "took the unusual step of taking over those debts himself and ensuring that the creditors were paid immediately," rather than having to wait for the "legal process to unfold." When that process "is finally completed, Stroll will get his money back."
Force India Team Principal Otmar Szafnauer said, "It's important to note that the current shareholders have taken all the risk for the creditors. And have put it in extra money such that the creditors can be paid off immediately, and not at some future date, post-administration. That can take one or two years sometimes.
Lawrence wanted to do what's right by the suppliers that have supported us, and a lot of them are industry suppliers who don't just supply us, but other teams in the paddock."
Szafnauer suggested that the process of paying the creditors "could be completed this week, just two months after the sale to Stroll." MOTORSPORT
Alonso: You need to make Formula 1 interesting again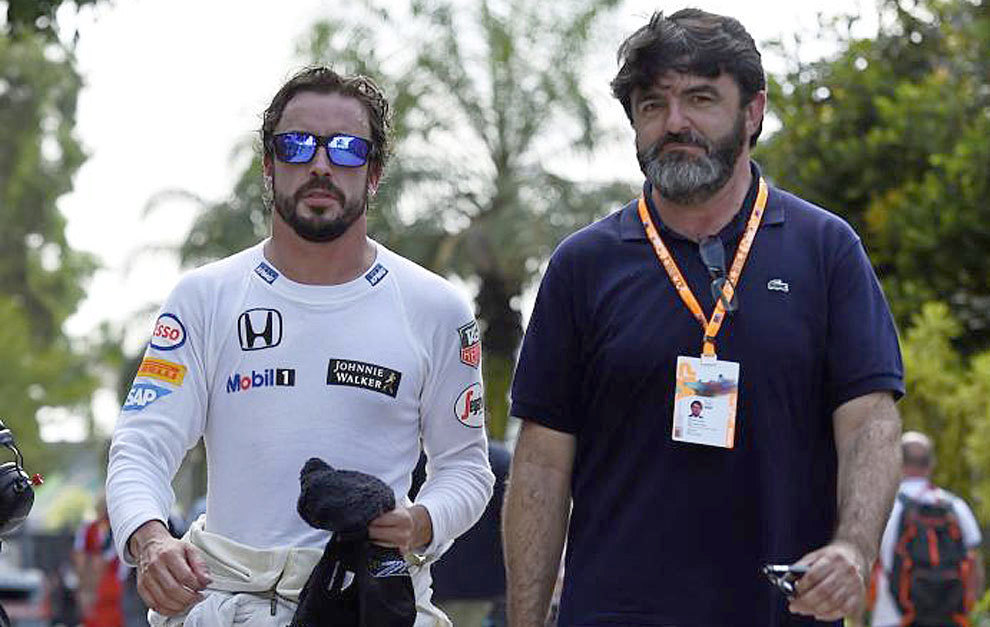 Alonso and his manager Abad had better decide where Alonso's going next year soon
Fernando Alonso will depart Formula 1 at the end of the season, although the Spaniard is satisfied that he has lived his dream, at the pinnacle of the sport, he questions the direction it has taken in recent years.
The double-F1 world champion is currently dovetailing his career with a WEC campaign where he is dominating with Toyota Gazoo Racing and his McLaren duties, in Formula 1, toiling at the wrong end of the grid.
The Spaniard, a veteran of 308 grand prix starts, has advice for the sport's powerbrokers, "You need to make Formula 1 interesting again"
"I posted a video of 2005 and I received 3000 comments of 'this is the Formula 1 I fell in love with and not the thing you have now', so it's not me being critical of this Formula 1, it's the whole world."
"One of the top six cars can start last in every race and will finish in the top six and lap the seventh with whatever guy you put in those cars. We miss the noise of the V10, the V8, we miss the creativity on the strategy, the different fuel loads, the tire competition, so you go into Sunday with some unpredictable feeling of what is going to happen."
Alonso announced his retirement from F1 in August this year after four frustrating seasons of meagre results with McLaren, the Spaniard has not won a grand prix since he triumphed at his home race in 2013 with Ferrari.
Despite this Alonso reiterated the aim to maximize and cherish his final four races in the top flight, "Maybe we're not the fastest when you see the times at the end of the session, but every lap feels fantastic. It's not that I don't love F1 anymore, I still love these cars, but if I stop now it's because I'm 37 years old and achieved all my dreams in F1."
"Every race now, from the moment I decided to stop, is just a celebration. I can't wait to go to Austin now and see the place again, drive around in the cars," he added ahead of the United States Grand Prix this weekend.
Hamilton will clinch the championship at Austin
While there are several scenarios, the easiest way for Hamilton to clinch the title at this weekend's United States Grand Prix at Circuit of the Americas in Austin, Texas would be with a win, his teammate Bottas 2nd and a third place or lower finish for Vettel. Bottom line, if Hamilton leaves Austin with a lead of 75 points or more, the championship trophy goes home with him.
Hamilton has taken all four back-to-back wins at Austin since Aldo Costa has been designing the Mercedes. He will win again on Sunday.
De Ferran: We are very focused on next year's car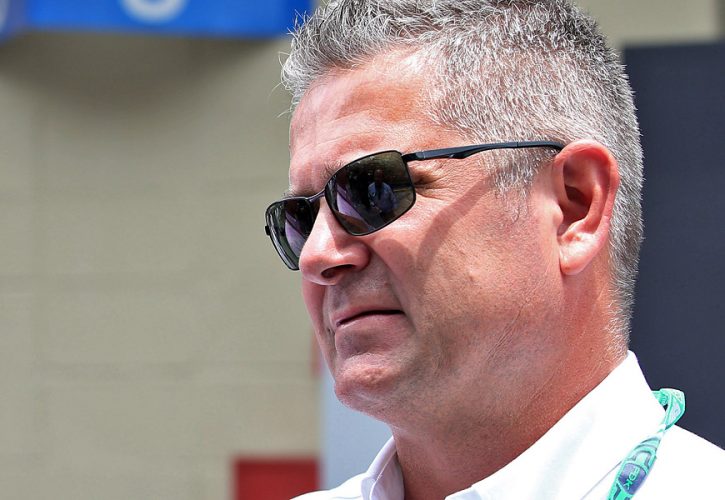 Gil de Ferran
McLaren motorsport director Gil de Ferran replaced Eric Boullier at the helm of the beleaguered team in July, since then nothing has changed as they still languished at the wrong end of the grid – this season, as the previous three, a write-off and thus focus at Woking is very much on 2019.
Zak Brown hired De Ferran to bring a fresh look at a team in crisis, perhaps behind-the-scenes the wheels are in motion to return the once mighty Formula 1 force to the sharp end of proceedings. But for now the report card does not make for good reading.
Fernando Alonso and Stoffel Vandoorne have been extremely restrained when facing media and having to describe their shortcomings in a car that is among the worst if not the worst on the grid this year.
Both leave the sport at the end of the season, the veteran Spaniard simply because his resolve is exhausted and his teammate could not make an impact with the abundance of talent he packed before he stepped into those orange cars, ultimately destroying his career in the top flight.
Asked by Racer what has gone wrong with Formula 1's second most successful team, de Ferran explained, "It's a variety of things."
"First, I think we needed to gain an understanding of some of the issues that we were having, what was the root cause of these issues. Some of the developments that we have tried didn't quite work, and then you have to go and understand why that is. And that happened earlier in the year."
"We have brought a few things, but it's a race of development as well, as you know, so you don't live in an absolute world in that sense."
"Lastly, I think there is a lot of truth to the fact that we are very focused on next year's car and trying to make a better car so we can be more competitive. I think the car this year on certain circuits really exposes some of the weaknesses that we have."
"In Singapore, we had a very good race. Fernando for part of the race held fastest lap in a very genuine way, and we finished in what I thought was a very strong seventh position. (But) there are certain circuits that we go to that are very difficult for our current package."