NASCAR Talladega TV Rating plummets on NBC (Update)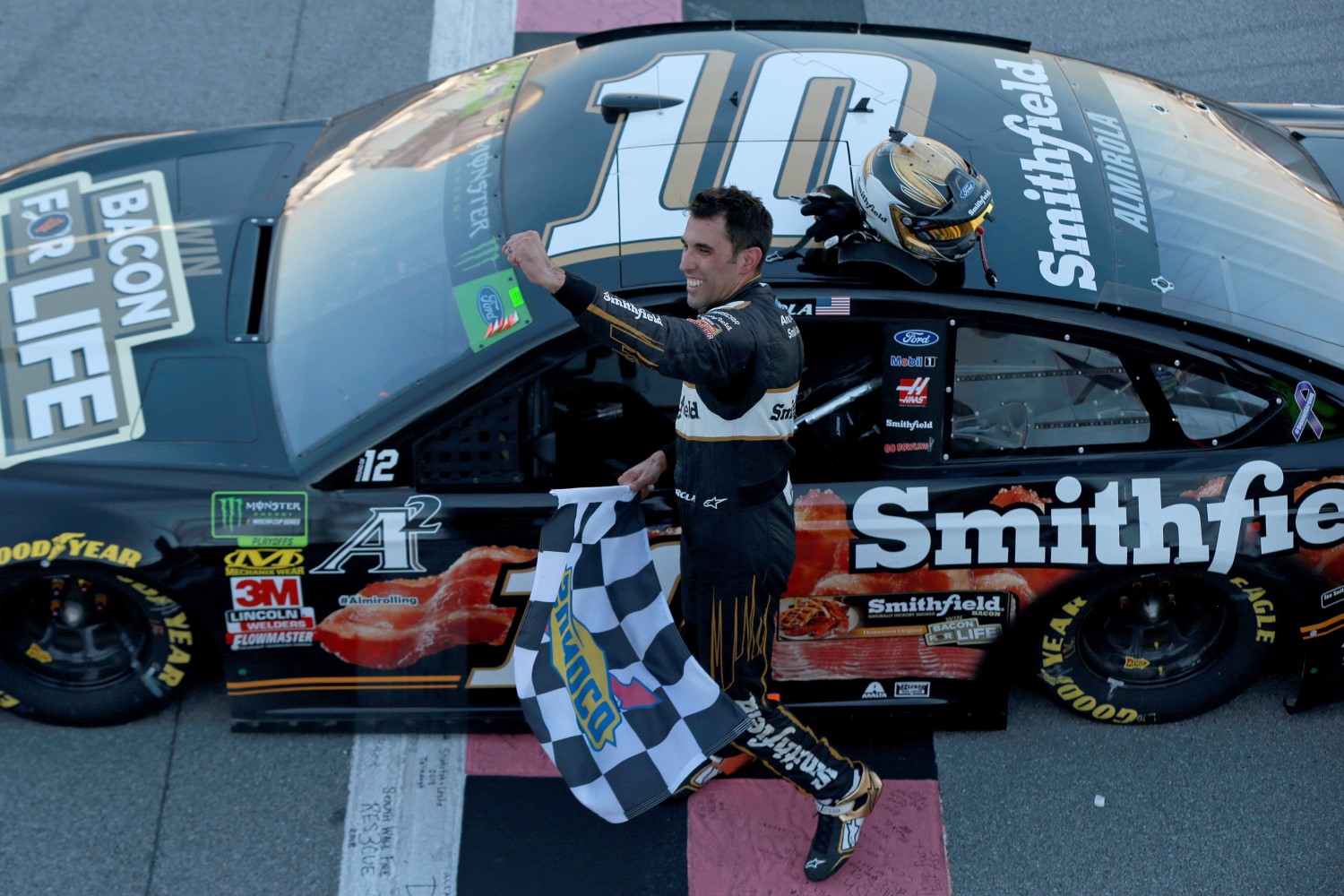 Aric Almirola
UPDATE
The final rating from the race, broadcast on NBC, was a 2.16. The rating for last year's fall race from Talladega, also on NBC, was a 2.84. Some 3.510 million viewers watched this year's race. Some 4.725 million watched last year's race.
So, the rating was off 24%, and the viewers were off 26%. In one year.
10/15/18 The overnight TV ratings for this past weekend's NASCAR Monster Cup race at Talladega on NBC plummeted 21.4%.
RACE
DATE
NET
2018
RATING
2017
Rating
% Chg
NASCAR Camping World Truck Series: Fr8Auctions 250 (Talladega)
10/13
Fox
0.8
–
–
Monster Energy NASCAR Cup Series: 1000Bulbs.com 500 (Talladega)
10/14
NBC
2.2
2.8
-21.4%