Alexander Rossi To Compete In SCORE Baja 1000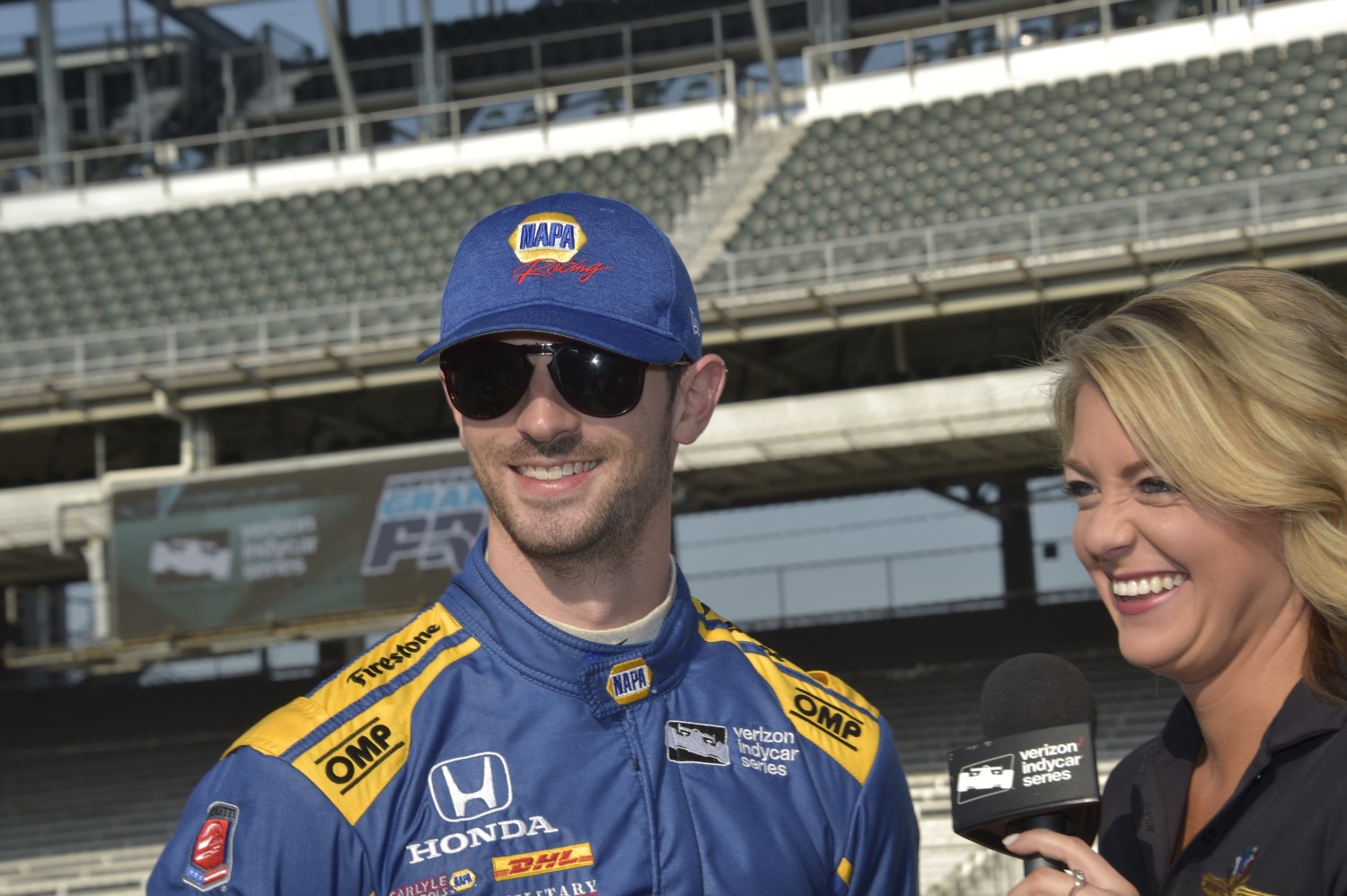 Alexander Rossi
Alexander Rossi, the International open-wheel racer who won the 2016 Indianapolis 500 as a rookie will become the fifth former winner of the great American race to compete in the Granddaddy of All Desert Races when he races in November's 51st SCORE Baja 1000 in Ensenada, Baja California, Mexico.
Rossi, 27, from Nevada City, Calif. who has raced in Formula 1 and is now a regular with Andretti Autosport in the IndyCar Series, will share driving in this year's iconic SCORE Baja 1000 with Jeff Proctor in the No. 709 Honda Ridgeline. Rossi won three races, had eight podiums, earned three poles and had a series-high 321 passes while finishing second in the 2018 Indy Car Series point championship.
Proctor, 39, Glendora, Calif., won his class in the SCORE Baja 1000 in both 2015 and 2016 in his No. 709 Honda Ridgeline factory-supported race truck.
SCORE races have classes for cars, trucks, UTVs, motorcycles and quads. Class 7 is the division for Unlimited, six-cylinder production appearing trucks or SUVs.
THE RACE
Over 300 entries, from 35 U.S. States and 20 countries are expected to compete in this year's 51st anniversary celebration of the SCORE Baja 1000 which is revered worldwide as the Granddaddy of all Desert Races.
The world's most iconic, oldest, prestigious and longest continuously held desert race, this year's SCORE Baja 1000 will be a loop race of 806.76 miles in the northern state of Mexico's majestic Baja California peninsula. It will start for the 44th time and finish for the 25th time in Ensenada and dates for the race and race week festivities are Nov. 12 through Nov. 18. The race is annually the finale of the four-race SCORE World Desert Championship, which has been held exclusively for the past three years in Baja California. The start/finish line compound will once again be adjacent to the historic Riviera del Pacifico Cultural Center.
With a total time limit of 36 hours in the elapsed-time race, the motorcycle and quad classes will start at 4 a.m. (PT) on Friday, Nov. 16 and the car, truck and UTV classes will follow with their start on at 10:30 a.m. (PT) on Friday, Nov. 16. The fastest finishers are expected to complete the race in approximately 13 hours.
This year's course map is available on the SCORE website under race info on the SCORE Baja 1000 page at www.SCORE-International.com.
INDY CHAMPS IN BAJA
Rossi joins four other former Indy 500 winners who have combined to win the race a total of nine times. Besides Rossi (2016 Indy 500 winner), the other Indy 500 winners who have raced in the SCORE Baja 1000 and the year(s) they won are Parnelli Jones (1963), Rick Mears (1979, 1987, 1988, 1991), Danny Sullivan (1987) and Buddy Rice (2004). Between them, the five racers have eight victories in the Indy 500.
IndyCar season champions who have raced in the SCORE Baja 1000 are Rick Mears, Sebastien Bourdais, Jimmy Vasser, Ryan Hunter-Reay and Paul Tracy.
Of the former IndyCar racers who have competed in the SCORE Baja 1000, only Parnelli Jones has wins in this race, having won in both 1971 and 1972.