IndyCars to test Wednesday for 2019 Indy 500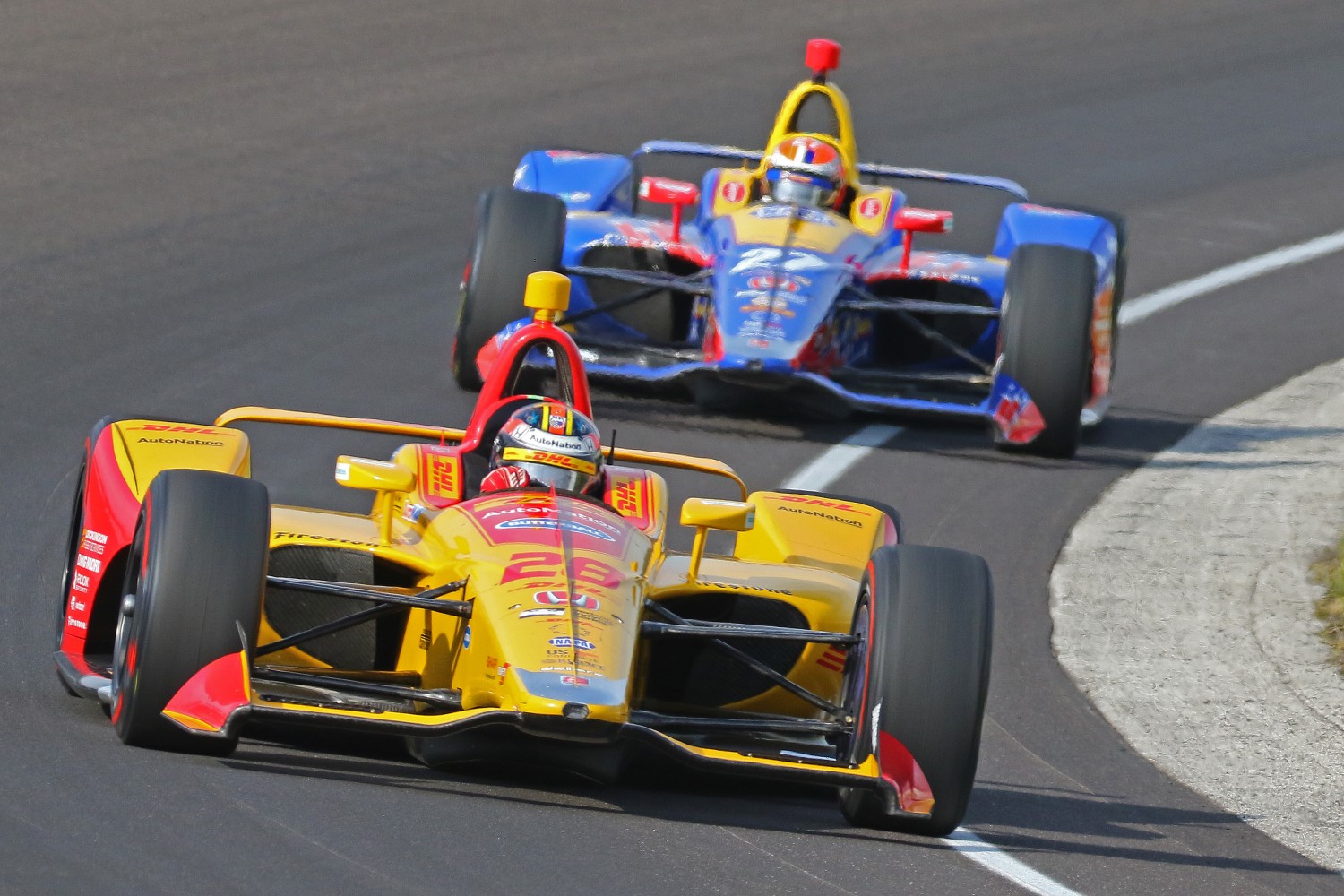 Hunter-Reay and Rossi
The IndyCar Series will conduct a test at the Indianapolis Motor Speedway this coming Wednesday to fix the aerodynamic problems for its universal aero kit that resulted in a lot of crashes in the 2018 Indy 500 when race day turned out to be hotter than expected.
Minor aero changes will be tested to give the cars more downforce using a similar aero package as used in the Pocono 500 in August, which was run in much cooler temps than they experienced at Indy. Firestone will also test tires for next year but with temperatures now much cooler than the drivers will find next May, this really is not the best time to be conducting the test.
Why did they wait so late in the year when the temps are now so much cooler? In the cooler temps the wings and underbody generate much more aero downforce.
Hot asphalt temperatures really affect the underbody downforce numbers so the cooler track temperatures in October will result in a false sense of security and everyone will come away from this test thinking everything is hunky-dory for next year when in fact it may not be.
Six cars will test:
Scott Dixon – Ganassi Honda
Will Power – Penske Chevy
Alexander Rossi – Andretti Honda
Ed Carpenter – Carpenter Chevy
Tony Kanaan – Foyt Racing Chevy
Graham Rahal – RLL Honda