Latest F1 news in brief – Friday
Mark Webber hopes IndyCar move right for Alonso

Webber hopes Indycar move right for Alonso

Vettel-Ferrari collapse 'incomprehensible' – Doornbos
F1 should simplify to improve – Prost
Williams Racing Confirms George Russell from 2019
Reserved tickets for COTA race in Austin sold out for first time since 2012
Villeneuve: Vettel could write a book on how to lose the title
Hakkinen: Sebastian had to do that!
Webber hopes Indycar move right for Alonso
(GMM) Fernando Alonso says he still has not decided what he will be doing in 2019.
Frustrated with modern F1 and the top teams' apparent refusal to sign him, the double world champion is quitting the sport at the end of the year.
The Le Mans winner in 2018, Alonso is reportedly now weighing up a program that could involve sports cars, Indycar and perhaps even Nascar for 2019.
"A few days have passed since Japan and since then nothing has changed," the 37-year-old told Spanish news agency EFE.
"I have not made a decision but I have many options."
One of them is definitely Indycar, and if that is a possibility, so too is a full McLaren team entry in the top American open wheeler series.
"Will they be able to create another team so they can compete not only in formula one but also Indycar? I don't know, it's better to ask them," Alonso said.
"For me it is necessary to carefully analyze the opportunities and compare calendars and find out what preparatory work needs to be done, because any program for next season requires preparation.
"This is a very serious and complex project," he insisted.
"I hope I can decide soon but I don't know how long it takes to get everything ready but for sure it takes time."
One of Alonso's best friends from his time in F1 was Mark Webber, and the Australian said he hopes the current McLaren driver knows what he is doing.
"I would not particularly like to do Indycar because it's dangerous and the guys there have a lot of experience," Webber told Marca sports newspaper.
"Yes he did a great job last year at the 500 but I just hope he knows when to stop, although I'm not the one to tell him," he added. "He's a big enough boy to know that.
"But in my view his decision to leave F1 is correct. It was the right time to go," Webber said.
Vettel-Ferrari collapse 'incomprehensible' – Doornbos
Robert Doornbos
(GMM) Former F1 driver Robert Doornbos has joined those who are critical of Sebastian Vettel and Ferrari's handling of their 2018 title quest.
Now with just four races to go, winning the championship seems like an impossible task for German Vettel, despite recently having the best car in the field.
Doornbos, a former Red Bull driver, said Vettel's failed move on Max Verstappen was just the latest example of a critical error in 2018.
"Why did he have to be so eager?" the Dutchman told Ziggo Sport.
"It's incomprehensible, when so much is at stake for him and his team, to put himself in an impossible position next to Max."
Doornbos has joined those who think the pressure got to Vettel and Ferrari.
"It went away so quickly," he said. "After 10 races he was 8 points ahead of Hamilton and 7 races later he's 67 points behind and it's over."
Doornbos thinks the fact that Ferrari has decided to oust Vettel's teammate and friend Kimi Raikkonen is a sign that the Maranello team "no longer always listens to Seb".
"Vettel must be challenged and Kimi does not," he said. "So they're putting a young dog (Charles Leclerc) next to him and let's see what happens. It's time for a fresh wind.
"The mental war has clearly been won by Lewis Hamilton and Mercedes," he added. "In bad times there is often a hint of panic in Ferrari."
F1 should simplify to improve – Prost
Alain Prost
(GMM) F1 needs to get back to basics in order to spice up the show, according to Alain Prost.
Now a Renault advisor, the F1 legend and quadruple world champion is an avowed 'purist' who thinks the sport was better when the rules and cars were simpler.
"The engine rules are the most complicated," he told Ouest-France when asked about what Liberty Media should do to the 2021 rules to improve F1.
"Every change to the engine involves significant costs, but they should in any case be more powerful with more fuel available and more performance," said Prost.
And he thinks an approach based on simplicity would also work in other areas of the rules.
"Technically it should be simpler, giving rise to the possibility of surprise, ingenuity, and the driver making the difference, rather than these machines of war that we see today where 80 per cent of the performance is aero and engine.
"I would like to see a better balance," he said.
Prost doubts that the 2019 rule tweaks will make a big difference, arguing that the size of the modern cars is actually the main problem.
"Personally I would remove the diffuser. In my day we had different concepts with big performance and we followed each other with no problem. We need much simpler cars aerodynamically."
And he said the simpler rules of the past meant the sport was genuinely interesting because of variety.
"Over a year we had turbos, V8, V10, V12, Michelin, Goodyear, Pirelli," he recalls. "We cannot go back to the past because it's very complicated to have different technologies. But it's a balance of technology that makes the difference."
Williams Racing Confirms George Russell from 2019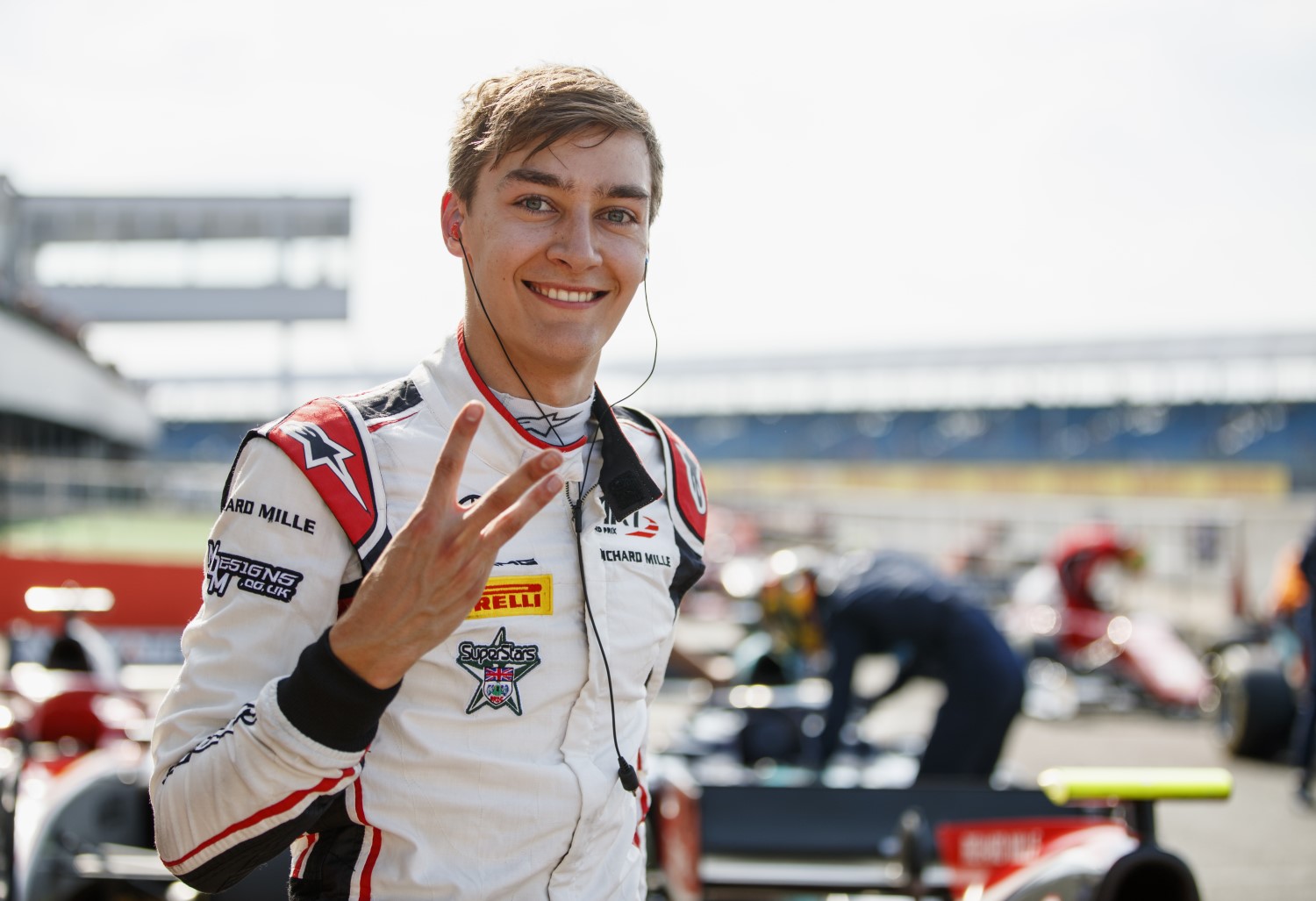 Soon to be F2 champion George Russell lands back of the grid ride
Williams Racing is pleased to confirm George Russell's appointment to a race seat from the 2019 FIA Formula One World Championship with a multi-year agreement.
The 20-year-old British racing driver will make his Formula One race debut at the 2019 Australian Grand Prix and joins Williams with an impressive racing résumé.
Following a successful start to his career in karting, George stepped in to single seater racing in 2014, winning the BRDC Formula 4 Championship at his first attempt as well as becoming the McLaren Autosport BRDC Award winner. George progressed to the Formula 3 European Championship for two seasons, and then went onto win the GP3 championship in his rookie 2017 season with two races to spare. He stepped up to the FIA Formula 2 Championship this year, which he is currently leading, whilst also fulfilling a Test and Reserve Driver role for Mercedes-AMG Petronas Motorsport.
Speaking about the announcement, George Russell said; "It is a huge honor to join a team of Williams' prestige and heritage. Formula One has been a life-long dream. From watching the races when I was a child, it feels surreal that I will now be lining up on the grid, alongside drivers whom I have admired for years. I would like to thank Claire and everyone at Williams for their faith in making this decision, as well as Toto and the team at Mercedes for their fantastic support throughout GP3 and Formula 2. I am incredibly excited to start working with everyone at Grove and to take my first steps as a Formula One race driver. I cannot wait for Melbourne next year and to join Williams at the start of what we all believe will be the start of an exciting new journey."
Claire Williams, Deputy Team Principal, commented; "I am delighted to announce that George Russell will be joining Williams from the 2019 season. We have always tried to promote and develop young talent at Williams, and George fits that ethos perfectly. He is already highly regarded in the paddock and a driver whose career we have been watching for a while. In the time we have spent with him so far, we believe that he will be a great fit for our team; his commitment, passion and dedication is exactly what we need to drive the positive momentum building at Grove as we focus on the future. We are extremely excited to welcome George and work with him moving forward."
Reserved tickets for COTA race in Austin sold out for first time since 2012
The concerts are a big deal at COTA
For the first time since 2012, the reserved tickets for Circuit of the Americas' Formula 1 race have sold out, the venue announced Oct. 10.
The Formula 1 Pirelli United States Grand Prix event unfolds Oct. 19 through Oct. 21 at Austin's COTA track. On Saturday, Oct. 20, Bruno Mars will perform while Britney Spears will headline Sunday, Oct. 21.
"It's so great seeing the number of people returning to Formula 1 USGP this year as well as the number of guests who are joining the festivities for the first time," said Circuit of The Americas Chairman Bobby Epstein in a written statement. "We are so excited to continue to bring the Austin community together for a weekend full of thrilling races and world-class musical performances. It's sure to be an incredible weekend for race and music fans alike."
While reserved tickets have sold out, general admission tickets are still available to purchase. Single-day admission for Saturday and Sunday receives admission only to that day's Formula 1 USGP race action and that night's concert, COTA said.
Villeneuve: Vettel could write a book on how to lose the title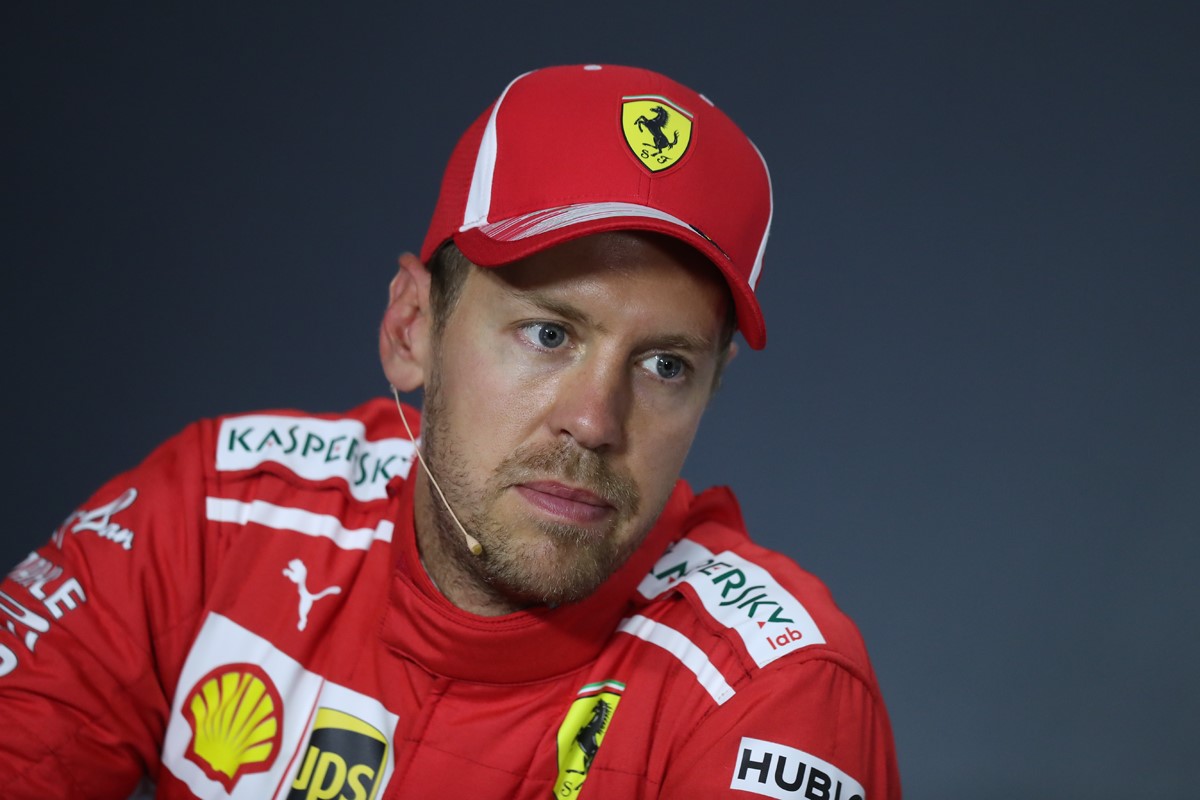 Vettel
Weighing in on the well-documented dismal weekend at Suzuka in which Ferrari and Sebastian Vettel all but capitulated after glaring errors in qualifying and in the race, straight-talking Jacques Villeneuve told Sky Italia, "Vettel could write a book about his season titled: how to lose a world championship."
"The key difference between him and Hamilton this year is that Lewis first thinks about the situation before making an aggressive attack. Already at the last race we could see that [Vettel] has accepted he cannot win, you can see that he is already more relaxed."
Villeneuve believes that Ferrari did their driver little favors, while failing to bounce back from defeats when it mattered, "It's not easy to understand Ferrari, and not just because they lost some races."
"After some errors, they never learned from their mistakes and returned to the right path and from the outside, it is impossible to understand why this happens," added the 1997 Formula 1 World Champion.
Hakkinen: Sebastian had to do that!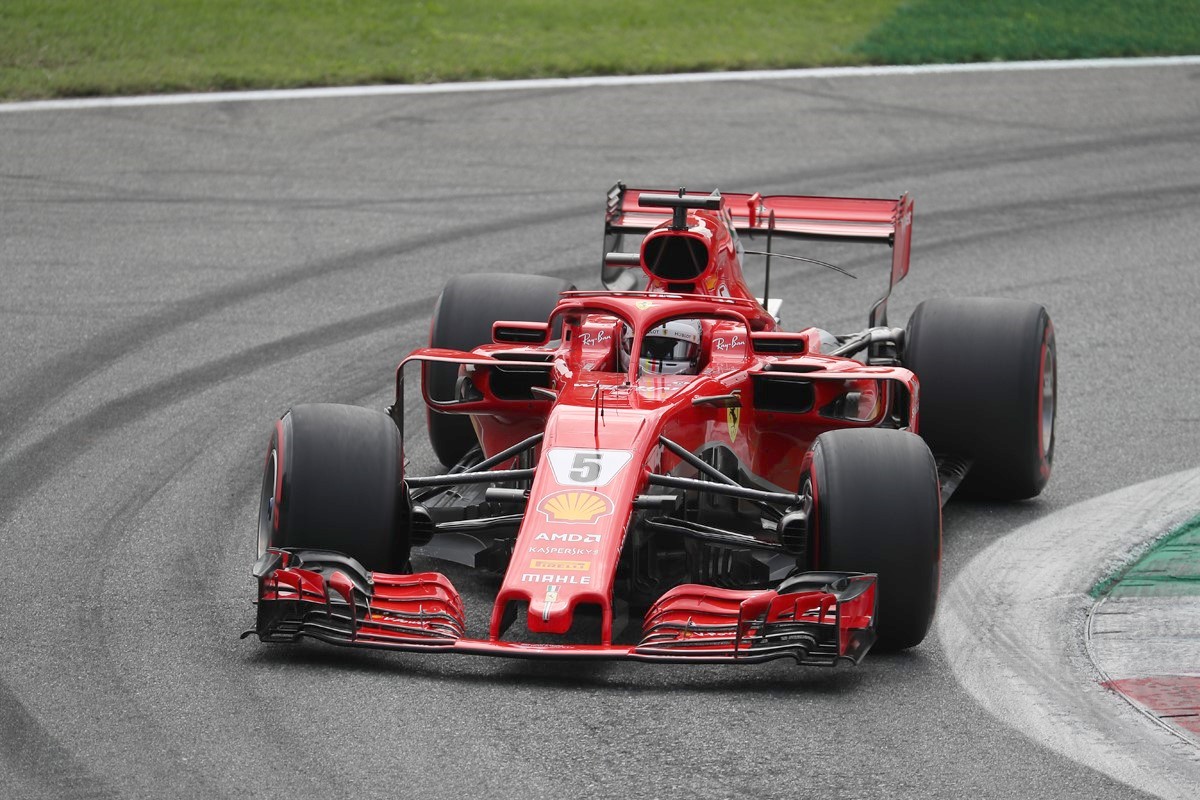 Vettel went for tiny hole and lost
Amid the floodgates of criticism in the aftermath of the weekend in Japan, Mika Hakkinen is one of few that has backed the Ferrari driver when he told Bild, "Sebastian Vettel had to go for it! In the position he was in, he had to try everything to maximize his result."
"He knows how much stronger the Mercedes is at the moment. Without full attack, he wins nothing. Yes he risked a lot but that is just part of the game in Formula 1," added Hakkinen who was world champion with McLaren in 1998 and 1999.