Latest F1 news in brief – Tuesday
The hapless Ferrari team have blown it

Italian press savages Vettel, Ferrari

Vettel 'accepts he cannot win' – Villeneuve
Wolff not counting Hamilton's title chickens yet
Hamilton is stepping into Schumacher territory
Italian press savages Vettel, Ferrari
(GMM) The Italian press has savaged Ferrari and Sebastian Vettel as the Maranello team's 2018 title falls apart.
After Suzuka, it might be said that the final nail in the coffin of Vettel's championship charge was hammered in.
And given that Ferrari at one stage looked the favorite with the best car in the field, the fiercely proud and partisan Italian press is not amused.
"Ferrari is in ruins," said La Gazzetta dello Sport after the Japanese grand prix.
"There are strategists who make mistakes, a weak driver who learns nothing from mistakes, a team boss who attacks his team, and a car in decline.
"Before Monza, you could hardly have imagined such a collapse."
La Stampa agreed: "Maybe it's bad luck, but it's also a fact that Sebastian Vettel no longer does anything right."
Coriere dello Sport surmised: "The problem can only be the team and its drivers — Vettel is in a deep existential crisis."
Corriere della Sera said that while Ferrari erred in qualifying on Saturday, it was Vettel who threw away the Japanese grand prix with his clash against Max Verstappen.
"The German adds to his collection of horror mistakes by destroying a fantastic start," it read.
"These mistakes are an expression of a deep unrest within the four time champion, who is experiencing a crisis of confidence."
It was La Repubblica, however, that arguably summed it up best.
"While Hamilton reaches for Fangio's record, Ferrari's season fails," it said.
"Vettel chose the worst moment to lose and Ferrari breaks up under team boss Maurizio Arrivabene, who criticizes his own people."
Vettel 'accepts he cannot win' – Villeneuve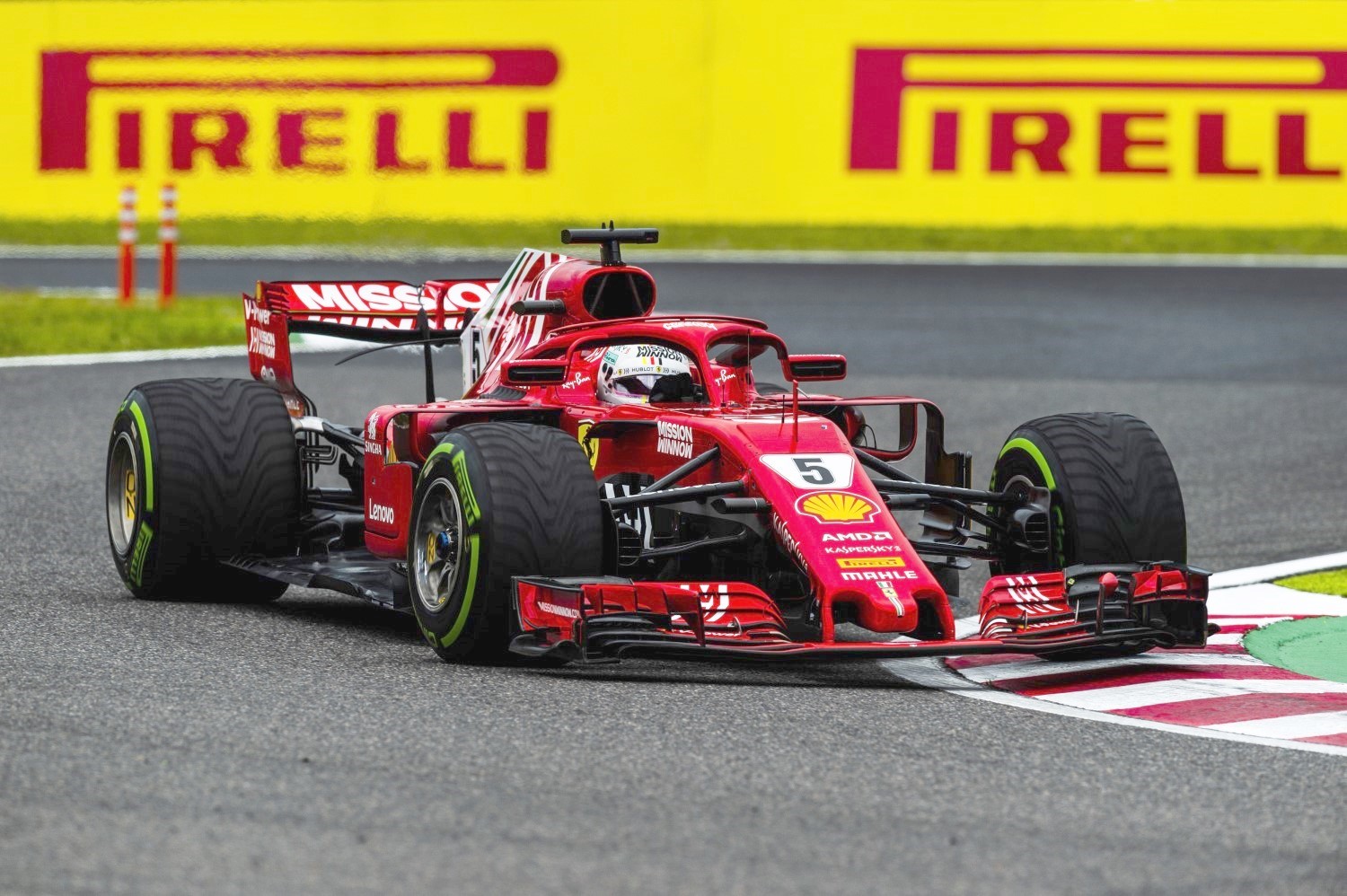 Vettel cannot win – the Ferrari is not designed by Aldo Costa
(GMM) Former world champions Jacques Villeneuve and Mika Hakkinen disagree about the fatal mistake committed by Sebastian Vettel at Suzuka.
Some think the Ferrari driver collided with Max Verstappen at exactly the wrong moment, as it might now be seen as the final nail in the coffin of his title assault.
But others think the German needed to take the risk in a full-on attack to close up on Lewis Hamilton.
1997 world champion Jacques Villeneuve hit out at Vettel.
"He was too far behind when he overtook. Max couldn't just say 'Please go past me'. Vettel tried something and didn't play dirty, but it was too risky," he told Sky Italia.
"He could write a book about his season called 'How to lose a world championship'," Villeneuve added.
"The key difference between him and Hamilton this year is that Lewis first thinks about the situation before making an aggressive attack."
1998 and 1999 champion Hakkinen, however, thinks Vettel really did need to take that high risk.
"In his position he had to try everything to maximize his result," the Finn told Bild. "He knew how much stronger the Mercedes is.
"Without going full attack, he wins nothing. Yes he risked a lot, but that's just part of the game in formula one."
No matter the right or wrong, Villeneuve says Suzuka means Vettel and Ferrari's titles hopes are definitely now over.
"Already at the last race we could see that he has accepted he cannot win," said the French Canadian.
"You can see that he is more relaxed already."
As for Ferrari's mistakes and dwindling performance, Villeneuve admits to being left scratching his head.
"It's not easy to understand Ferrari, and not just because they lost some races. After some mistakes they never returned to the right path and that's impossible to understand from the outside," he said.
Wolff not counting Hamilton's title chickens yet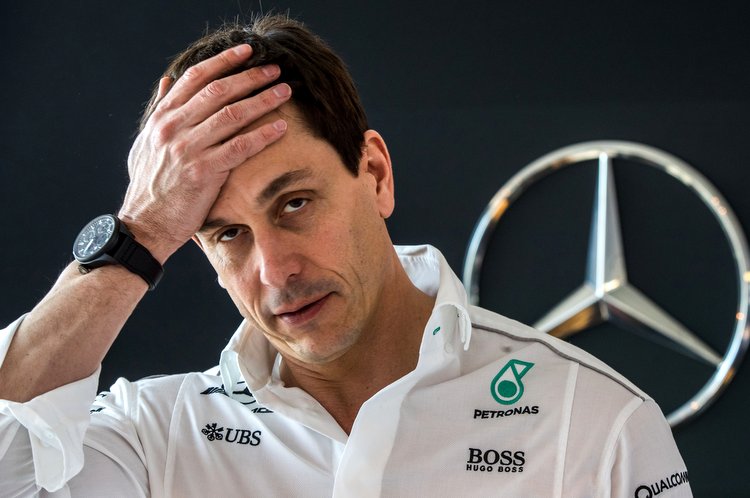 Don't make us laugh Toto
(GMM) Although Lewis Hamilton has reached his first 'match point' of 2018, his boss Toto Wolff insists it is not over yet.
It might be said that, because Mercedes' Hamilton can actually race into mathematical certainty for his fifth crown in Austin next weekend, he already has 'one hand on the trophy'.
Mercedes' Wolff doesn't believe in that.
"I don't even want to think about him breaking a finger," the Austrian said, according to Spain's Marca newspaper.
"It's important to stay focused. You don't have a trophy in your hands until you have it in your hands," he added.
"One bad result takes a lot of points away suddenly," said Wolff. "It does not look like it's going to happen, but that's the way racing is — it's a sport and anything can happen.
"I don't want to worry too much, we're just going to go to Austin and do our job," he said.
If Hamilton wins in Austin and Ferrari's Sebastian Vettel is not second, the Mercedes driver will secure the 2018 drivers' world championship with three races left to run after that.
"Austin is usually a good track for us, so I can't wait to unleash this beast there," said the British driver.
Hamilton is stepping into Schumacher territory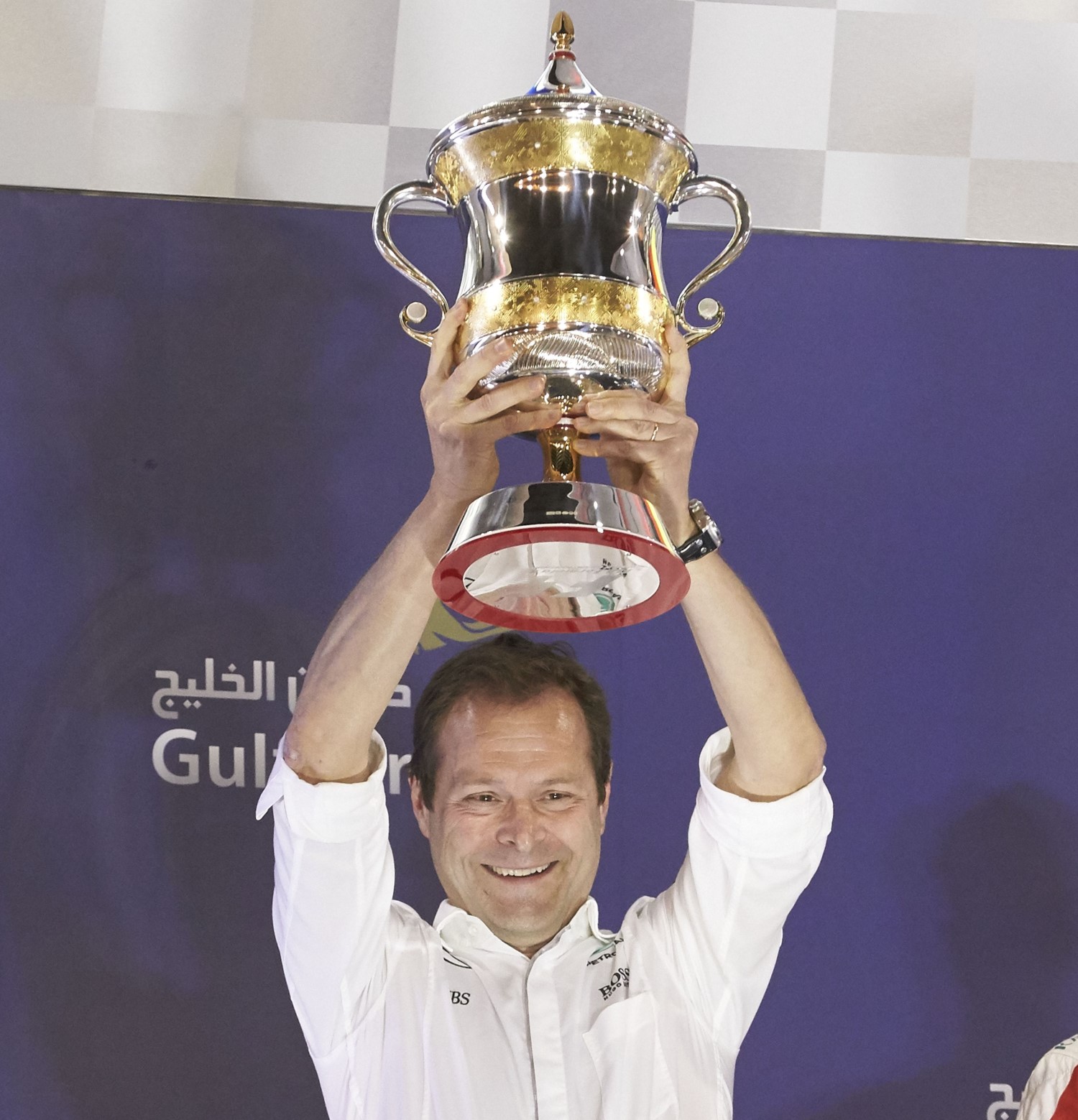 The common denominator for both drivers – Aldo Costa designed unbeatable cars. He is the real hero.
Alan Baldwin of Reuters writes: When Michael Schumacher won his seventh Formula One world championship with Ferrari in 2004 it looked like a record for the ages, but Lewis Hamilton and Mercedes are forcing a rethink already.
The Briton stands on the brink of becoming only the third man to win at least five titles, with his team's stranglehold on both championships tighter than ever after he won Sunday's Japanese Grand Prix.
The 33-year-old has a contract until the end of 2020 and a team mate in Valtteri Bottas who has proved more beatable and acquiescent than predecessor and 2016 world champion Nico Rosberg.
A change of engine rules that might shake things up is not due until 2021, at the earliest.
"Let's say you win this championship… Lewis wins another title, can he go to seven?" 1996 world champion Damon Hill asked Mercedes team boss Toto Wolff on Sky Sports television on Sunday, voicing the thoughts of many.
The Austrian's reply, while emphasizing that nothing was being taken for granted, was revealing.
"I think it's important to reinvent yourself and set new objectives," he said.
"And there is always the risk of complacency, that you are running out of targets… so we are setting ourselves ambitious targets."
Hamilton's record already bears comparison to Schumacher's, and in some areas exceeds the great German's achievements.
Saturday brought the Briton a record-extending 80th pole from 225 starts, compared to Schumacher's 68 in 307 races.
Sunday was Hamilton's 71st win, 20 short of the former Ferrari great's 91.
Hamilton has won nine races so far this season and looks likely to end the year in double figures. His 2014-17 average was 10 wins a year — 11 in 2014, 10 in 2015 and 2016 and then nine last year.
Britain's most successful driver has 131 podium places since his debut in 2007, compared to Schumacher's 155.
Schumacher won 72 races with Ferrari between 1996 and 2006. Hamilton has won 50 with Mercedes in less than six seasons.
A more meaningful point of comparison, however, would be the years of dominance — 2000-04 for Ferrari and 2014-18 for Mercedes.
There, the win figures are 49 for Hamilton (so far) and 48 for Schumacher but the percentage rate remains in the German's favor since there are now more races on the calendar. On podiums, Hamilton is ahead 77-66.
Hamilton has also matched or beaten Schumacher at key stages of his career, the German taking his first title with Benetton aged 25 whereas the Briton opened his account at McLaren as a 23-year-old.
Schumacher, whose Jan. 3 birthday falls four days before Hamilton's, was also 33 when he celebrated his fifth championship in 2002 — but he did it in France in July with six races to spare.
Hamilton, 67 points clear of Ferrari's Sebastian Vettel with four races to go, has his first chance to clinch title number five in Texas at the end of next week. Reuters