NASCAR to set betting rules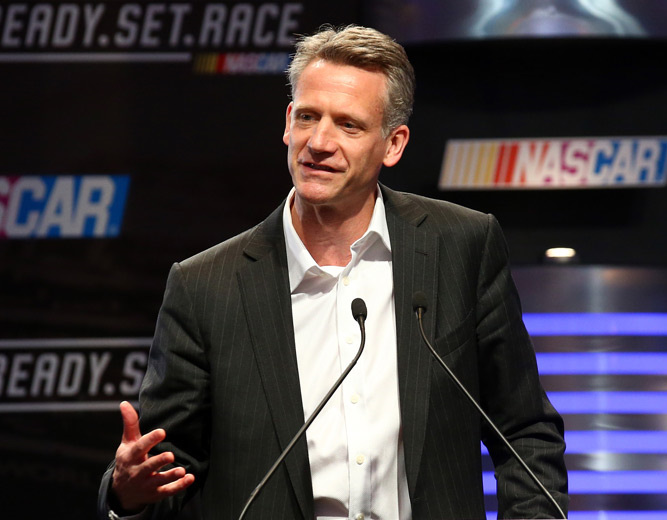 Steve Phelps
NASCAR president Steve Phelps said the series is set to implement guidelines in the rulebook on sports betting in 2019 so teams and drivers don't 'fix' races.
Dover International Speedway opened its on-site betting kiosk this weekend and became the only track that allowed sports gambling on its property. NASCAR does not prohibit its drivers or team members from betting on the race.
"I think for '19, we'll have some rules that we'll put in place," Phelps told the AP Sunday at Dover. "For right now, there'll be betting here. They have a kiosk here, you can bet inside. We'll study and see how that goes, but I think we'll have some rules in place for sponsorship, for what betting looks like, and continue to see what happens in the landscape overall."
"I imagine we'll get there," he said. "The way the rulebook looks today, I think the teams and the drivers understand what it looks like today, and I think we'll clarify for '19 with more specific language in it."
"From a sponsorship standpoint, I think sponsorship will definitely … gravitate to NASCAR as most sponsors do because of the return on the investment they can get because of the visibility that it has," Phelps said.