Latest F1 news in brief – Sunday
Arrivabene laments another Ferrari team choke

Arrivabene furious as Vettel title falls apart

Vettel laments direction of modern F1
McLaren has 'same car from 2017' – Alonso
Kvyat does not make too many mistakes – Todt
Ocon vows to stay in F1 paddock in 2019
Alonso: Time penalty 'shows how bad F1 is
Arrivabene furious as Vettel title falls apart
(GMM) Maurizio Arrivabene was furious with his own team after Ferrari's bungled qualifying at Suzuka.
Sebastian Vettel's chances were already in tatters, but a P9 qualifying in Japan looks to be one of the final nails in the coffin.
"Is it still a battle?" Max Verstappen said on Saturday when asked if his P3 would interfere with the fight at the top.
Ferrari and Vettel have made mistakes in 2018, but for team boss Arrivabene, Suzuka was beyond the pale.
"I do not interfere with technical decisions, but that for me was unacceptable," said the Italian.
"What happened on the track was easy to understand. Our competitors all had slicks. Sometimes it would be better to take one's eyes off the computer, watch the track and use common sense," he added.
Arrivabene would not rule out making changes to Ferrari's organization as a reaction to the errors of late.
"Sometimes it's a lack of experience or the right nose. At the end of the year, we will take stock and when it is necessary then we will intervene," he said.
Vettel laments direction of modern F1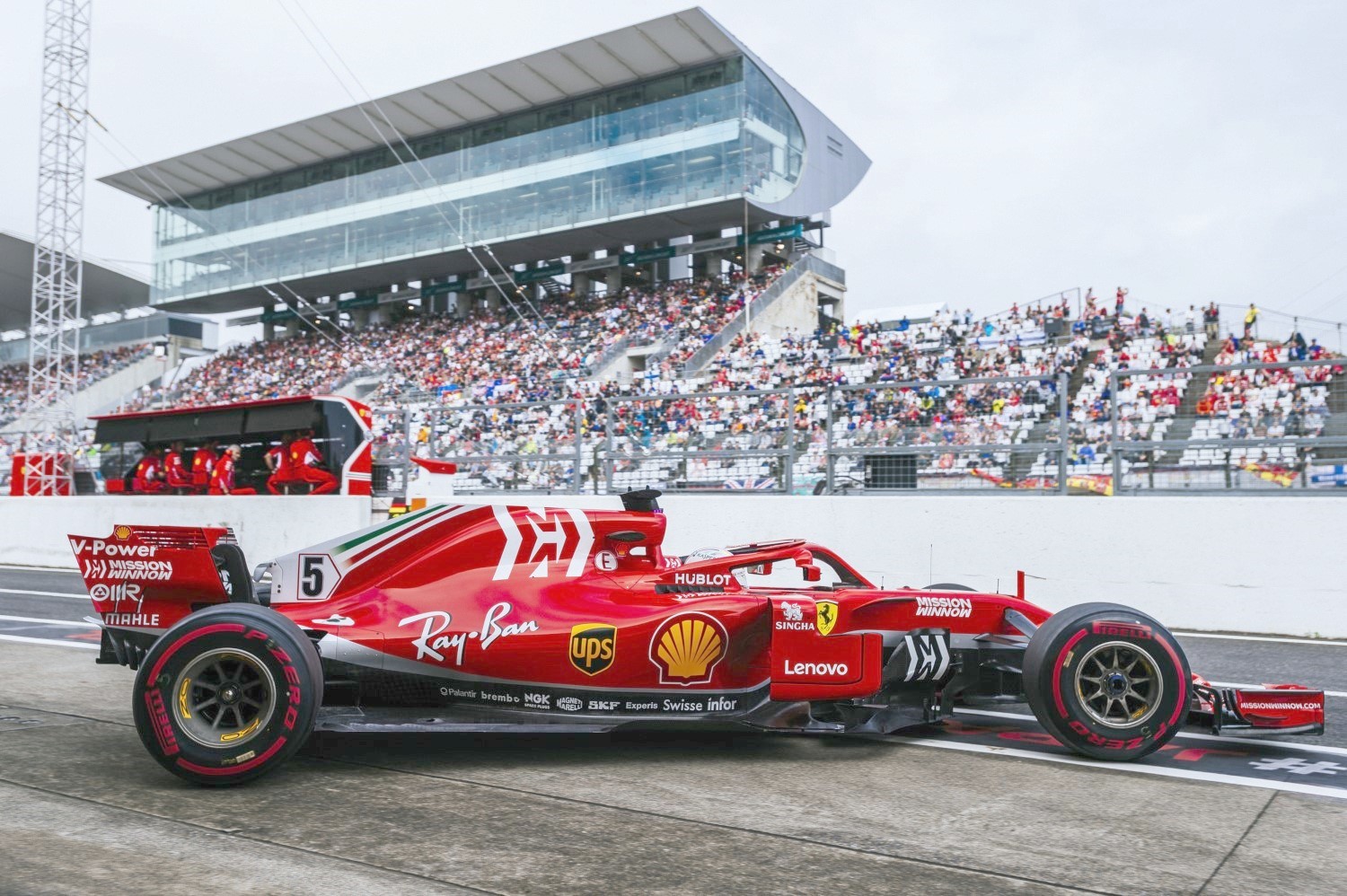 Vettel exits the garage in Suzuka
(GMM) Sebastian Vettel has lamented F1's direction of the past years.
Previously, formula one was the clear pinnacle of motor sport, but it now appears that only the wealthiest and most well-connected can make it to the top.
"Karting has become something a normal family can no longer afford, so many talents will fall through the cracks," the Ferrari driver told Frankfurter Allgemeine Zeitung.
"I do not think I would do it again today if I was 20 years younger," Vettel added.
"Unfortunately, our sport has changed a lot, and sometimes I get the impression it's more about the business than the individual."
He said Esteban Ocon's plight is a good example, declaring that the fact the Frenchman's F1 journey could be over is "wrong".
McLaren has 'same car from 2017' – Alonso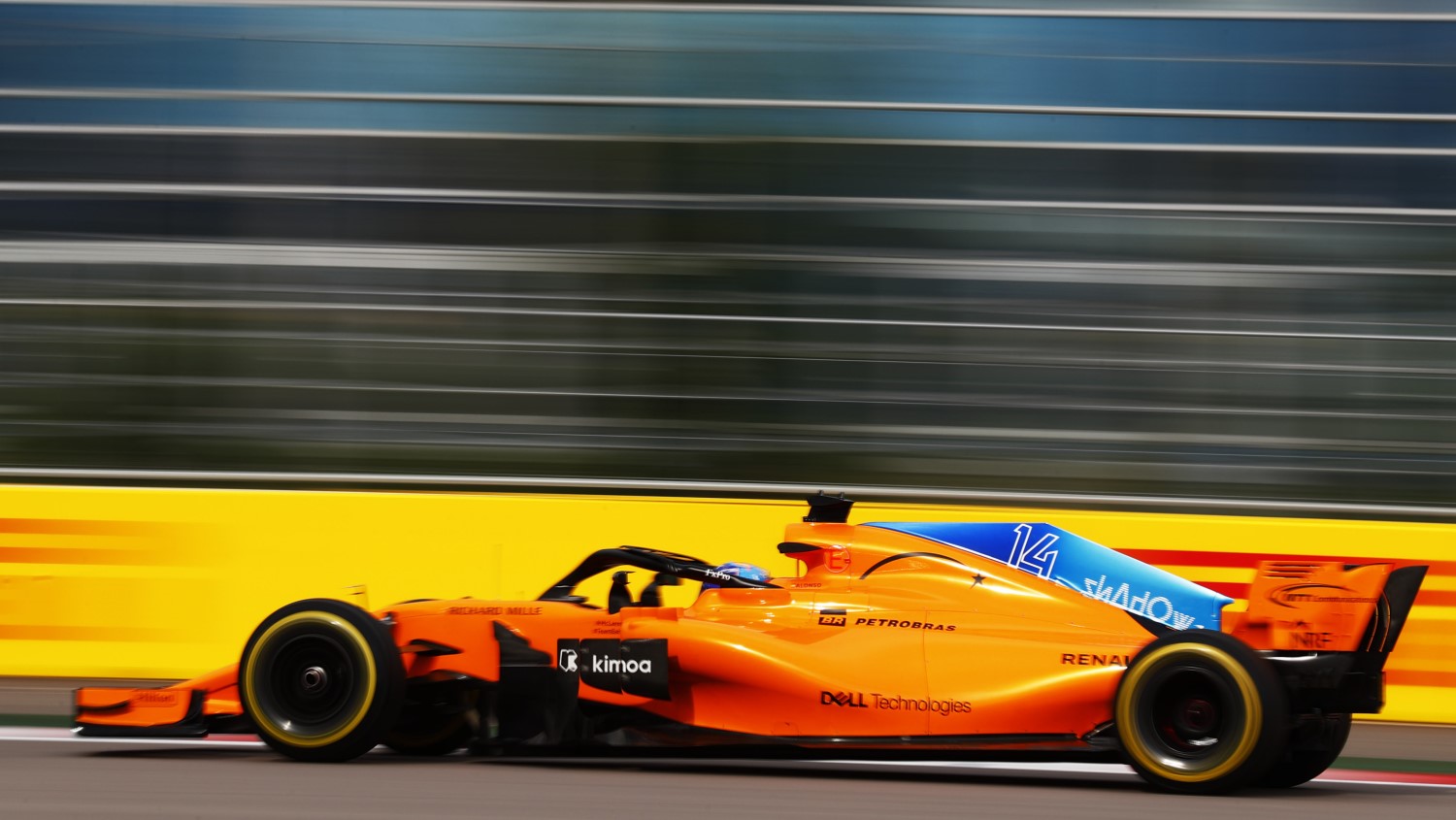 It's possible 100% of the engineering effort is going into the 2019 car
(GMM) McLaren has not developed its car since the opening few races of the season.
That is the news from both of the struggling British team's drivers.
"We have not had improvements since Spain," said Fernando Alonso.
"We can see in photos and on the track that the rest of the teams in the middle zone bring things race to race and we do not," he added.
"So the problem is not whether it's the same car from Sochi or not. Actually, we have the same car from last year — from 12 months ago," said Alonso.
So the Spaniard said he is actually prioritizing his world endurance championship duties at present, because: "In one world championship I'm trying to help the team to be sixth, in the other I am fighting to be world champion.
"There's no doubt where my goal is."
It's a similar story for his teammate Stoffel Vandoorne, who has lost his seat for 2019.
"We did not really develop the car from Barcelona. Until then, we were still a little competitive. It's no surprise that we have not made progress," he said.
Kvyat does not make too many mistakes – Todt
With huge check in hand, Kvyat is the new darling of the paddock
(GMM) Jean Todt says he is happy to see Russian driver Daniil Kvyat back in F1.
Kvyat lost his place in the Red Bull program last year and has since been a Ferrari development driver. He will replace Pierre Gasly at Toro Rosso in 2019.
"He is a very talented driver which he has demonstrated already," FIA president Todt told Tass news agency.
"My son is his manager, and I am glad that he has come back to formula one.
"He will have a good chassis and a good engine so I'm sure he will have a good performance," he added.
Todt has a different view to those who think Kvyat's career has been characterized by key mistakes.
"He had comparatively few mistakes," said the Frenchman. "And if he is in formula one, that means he is a very talented driver.
"If you make a lot of mistakes, you simply won't be in formula one. If you are there it is because you perform."
Ocon vows to stay in F1 paddock in 2019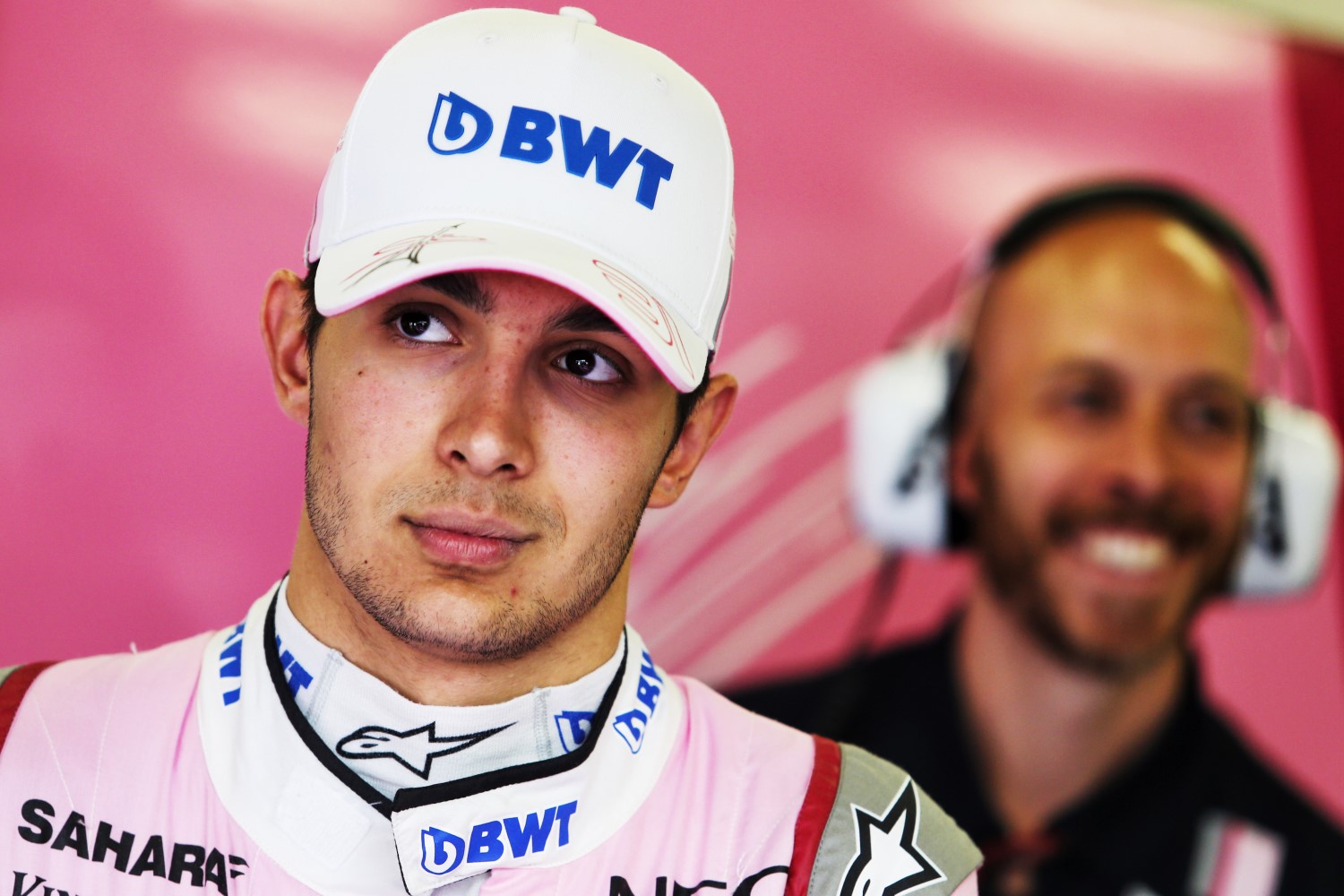 Ocon will sit out 2019
(GMM) Esteban Ocon says he will stay in the F1 paddock next year even if he is not racing.
The Frenchman looks set to lose his seat at Force India, and despite Mercedes' best efforts, other teams like Renault and McLaren did not accommodate him.
"No, I don't blame them," he told RMC Sport.
"I don't know exactly what happened but what I have to do now is prove that they were wrong."
Ocon says talks with Williams are still taking place.
"Currently there are discussions, but nothing more for now. I do not know what is my percentage chance is to sign but it is my last chance for next year," he said.
"But it's not the end of the world if I'm not on the grid next season. I will prepare, particularly in the physical side. And I will come back much stronger in 2020."
Ocon says he retains the full support of Mercedes, insisting that his 'plan B' is a reserve driver role rather than a move to another series.
"I do not need to gain more experience outside of formula one," he said.
"I will stay fully focused on formula one and act like nothing else matters. I will stay in the paddock to get ready and try to learn as much as possible and come back strong."
Alonso: Time penalty 'shows how bad F1 is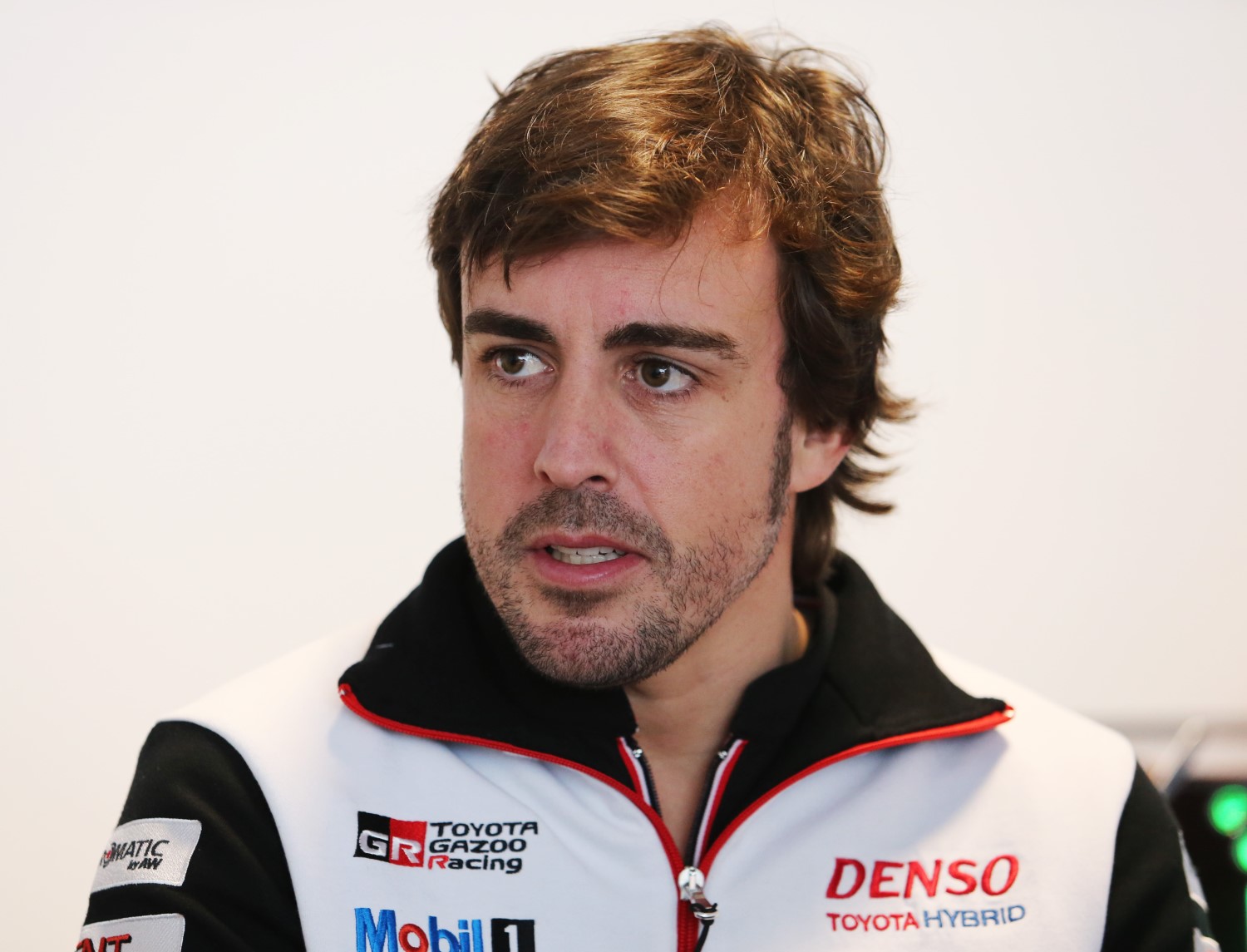 Bitter Alonso cannot wait for season to be over and to leave F1
Fernando Alonso says the time penalty he received at the Japanese Grand Prix "shows how bad F1 is", following contact with Lance Stroll.
Stroll moved across on Alonso as the pair battled for position into the Casio Triangle towards the end of the opening lap, and Alonso was forced onto the grass.
Alonso cut across the chicane, and went through the gravel, in order to re-join the track, and stewards deemed that he had gained an advantage in doing so.
It was recognized that "although Car 14 was forced off the track, Car 14 thereafter cut the chicane and re-joined the track, thereby gaining a significant advantage."
Stroll was penalized for causing the contact but Alonso lashed out at his own five-second time penalty.
"Even when the driver comes to apologize, I think it's difficult to understand the decision," he said. "This is how bad Formula 1 is.
"In the decisions, in the random, in the poor consistency.
"You are braking on the outside at the last corner and you go on the gravel, you come here to apologize and you get a penalty. It's a shame."
For his part, Stroll added: "It was one of those first lap racing incidents.
"I went around the outside at 130R and got on the grass and then I came back onto the racing line and we made some contact.
"I just wanted to say I didn't touch him intentionally and then he just went straight on. I think it was just a typical first lap incident where things get heated.
"Just a shame we both get penalties and my race went downhill from there."
Alonso finished in 14th while Stroll was the final classified runner in 17th.