NASCAR Heads To Dover For First Time In New Sports Gambling Age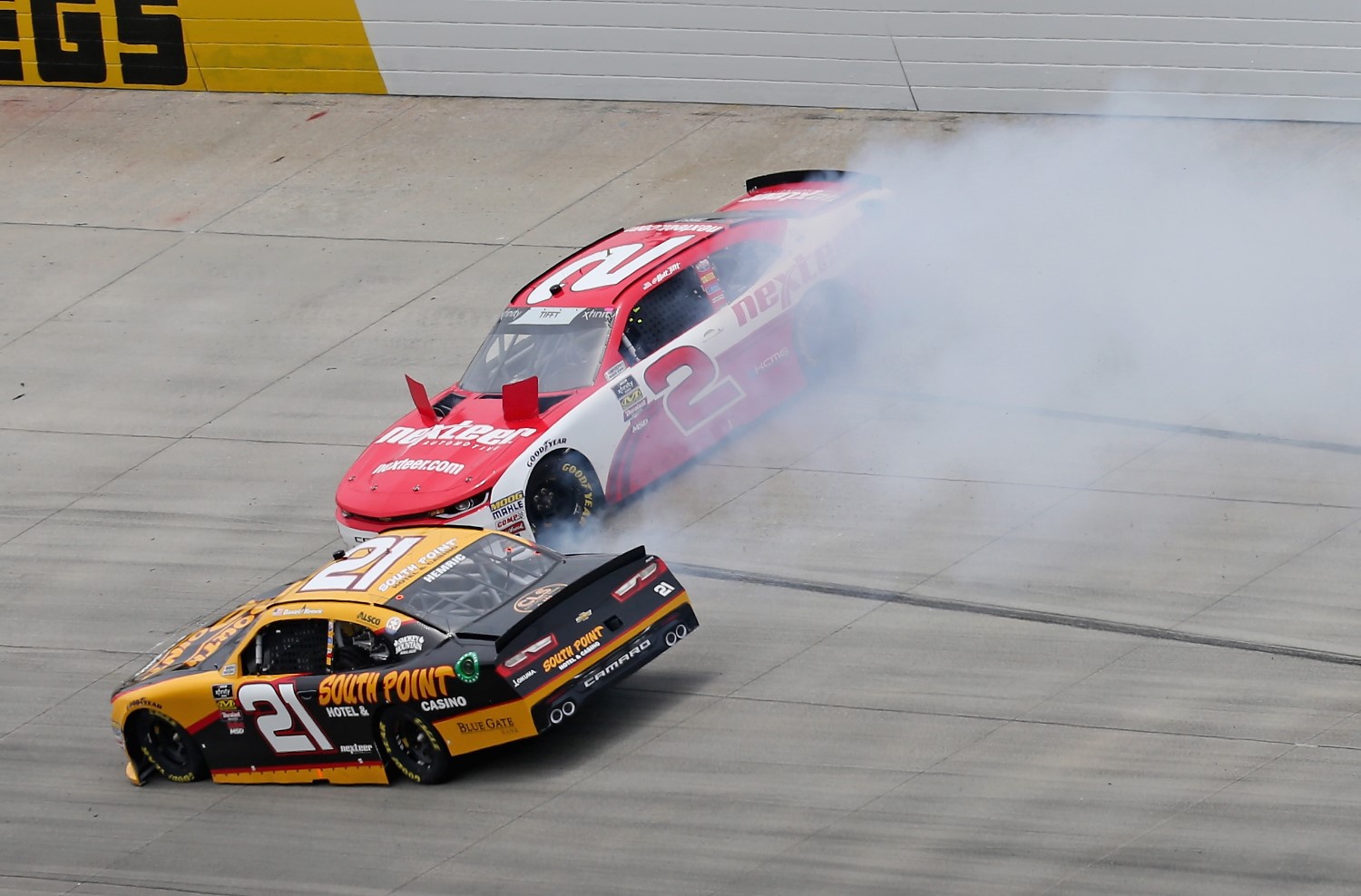 Dover action. Will betting bring back the crowds?
For the first time since the SCOTUS decision on sports gambling, NASCAR fans "will be able to place bets on their favorite drivers" at Dover Int'l Speedway this weekend, according to Jerry Smith of the Delaware NEWS JOURNAL.
A "sports betting station" will be set up at the track from 9:00am-3:00pm ET on Saturday for the Xfinity Series Bar Harbor 200, and from 8:00am-7:00pm Sunday for the Monster Energy NASCAR Cup Series Gander Outdoors 400.
Delaware State Lottery Dir Vernon Kirk said that while the amount wagered on NASCAR since single-sports betting began there in June "hasn't been significant, having betting onsite this weekend could give it 'a pretty big bump.'"
Since June 5, NASCAR wagering has "amounted to a paltry $60,000." That is less than 0.2% of the total $39.77M "wagered on all sports so far in the state." Expected action will include "odds on the race winners and season championship winner, as well as head-to-head matchups featuring two drivers and different car manufacturers" Delaware NEWS JOURNAL
WAIT-AND-SEE APPROACH: ESPN.com's Bob Pockrass wrote it is obvious the NASCAR industry is "watching" how the onsite betting works at Dover. Bets "likely won't be taken during practice or qualifying but will be taken at other times during the race weekend."
There will be "no betting on the K&N East Series race Friday night."
NASCAR team owner Roger Penske said of the onsite betting, "It's not something I've focused on at all. Obviously they have the capability in Delaware because they've got the track, they have betting. I think maybe for there, it might work well. Some states will allow it, some states won't, so I think that's something that the industry really has to focus on and determine whether it's something we should do" ESPN.com