Risi Competizione Announces Drivers For Petit Le Mans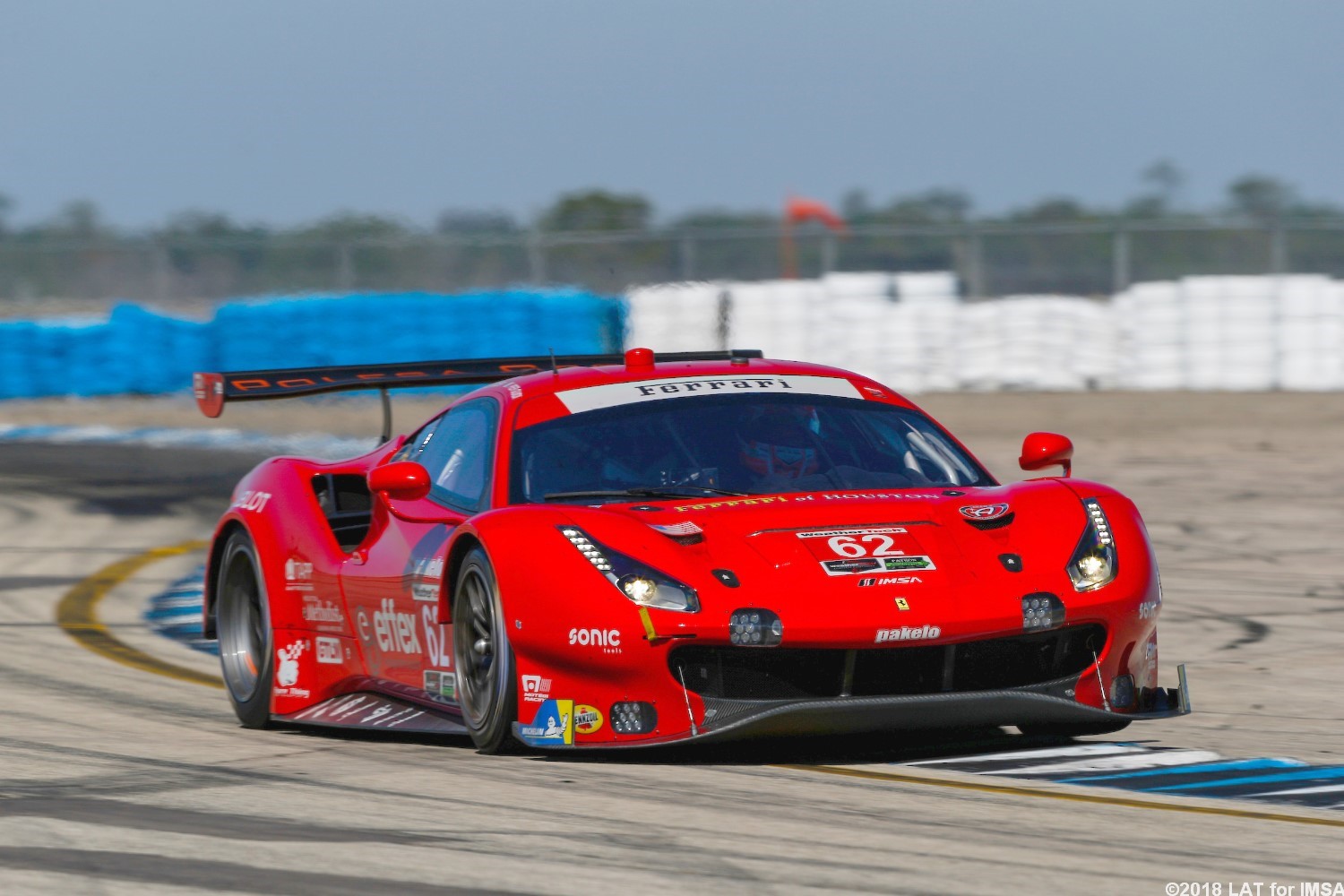 Risi Ferrari
Giuseppe Risi, Risi Competizione Team Principal, announced his drivers today for the upcoming IMSA WeatherTech SportsCar Championship Motul Petit Le Mans, October 11-13, as Toni Vilander, Miguel Molina and Andrea Bertolini.
All three drivers are Ferrari factory drivers and have driven with the legendary Houston, Texas-based Risi Competizione Ferrari team previously.
Finnish driver Vilander, this year's Pirelli World Challenge GT SprintX class winner with teammate Molina, has spent several seasons competing with the Risi squad, including fulltime in 2016 and 2017, and numerous other races. This will be Vilander's seventh Petit Le Mans entry, including two victories (2012 with Extreme Speed and 2016 with Risi Competizione) and two additional podiums in 2010 and 2017, both with Risi. This is his fifth Petit Le Mans as a Risi Competizione driver.
Spaniard Molina will be making his debut at Petit Le Mans this year and his second appearance with the Risi Competizione team. He previously competed in the 2018 running of the Rolex 24 At Daytona with Risi in the GTD class to a fifth-place finish. He and teammate Vilander collected the 2018 Pirelli World Challenge GT SprintX class championship. He joined Ferrari as a factory driver in August 2017.
Andrea Bertolini has a long history as a Ferrari factory driver, becoming the youngest tester of Ferrari road cars at the age of 19. The 44-year-old has continued his association with Ferrari since, helping groom the new, young factory pilots to the iconic brand. His history as a Risi Competizione driver dates back to 2005 as the development driver of the Maserati MC12 and competed in the full season with Risi in the American Le Mans Series (ALMS) championship. The 2018 running of Petit Le Mans will be his sixth and third with Risi.
"We have a fine line-up of Ferrari drivers for this year's Petit Le Mans," said team principal Giuseppe Risi. "With the experience of Andrea and Toni and the fresh outlook of Miguel, we expect a good performance. Our history at Petit Le Mans goes back to the inaugural race back in 1998 when we won, so it will always be a special race for me."
Risi Competizione has entered the Petit Le Mans race 22 times in 17 years with four victories, 10 podium finishes and six poles.