Latest F1 news in brief – Thursday
Abiteboul feels F1 cars are too heavy now. He wants to make them lighter so braking zones will be so short overtaking will be eliminated. He must like a good F1 parade

F1 should slash car weight – Abiteboul

2019 rules no overtaking 'fix' – Tombazis
Bottas 'more disciplined than Barrichello' – Todt
Red Bull stopped Sainz Jr. deal – Abiteboul
Marko: Verstappen the only other driver at Hamilton's level
Ferrari unveils new Formula 1 livery ahead of Japanese GP
Alonso treating remaining races as 'celebration' of F1 spell
F1 should slash car weight – Abiteboul
(GMM) Cyril Abiteboul thinks F1 should think seriously about slashing the weight of the cars.
The Renault boss says it is an alarming development that, year on year, the cars get heavier and heavier.
"Next year it will be 850 kilograms in the race," he told Auto Motor und Sport.
"Even in Singapore the cars were so slow in the race that they were not a challenge to drive."
Indeed, the cars' weight is going up for 2019 due to the addition of a minimum driver weight and extra fuel for the race.
Abiteboul said: "We spend so much money making the car lighter, and yet the cars keep getting heavier.
"When the drivers are slow in the race then they no longer make mistakes, making it boring for the audience.
"In the 90s and 2000s, the drivers were really struggling with much lighter cars.
"We have to be careful," the Frenchman warned. "Interest in formula one is going down. The sponsorship market is difficult."
And he denied that the 2019 technical rule changes will at least make the racing more exciting.
"Honestly, after our work in the simulator and the wind tunnel, we do not believe it will become easier to overtake," said Abiteboul.
2019 rules no overtaking 'fix' – Tombazis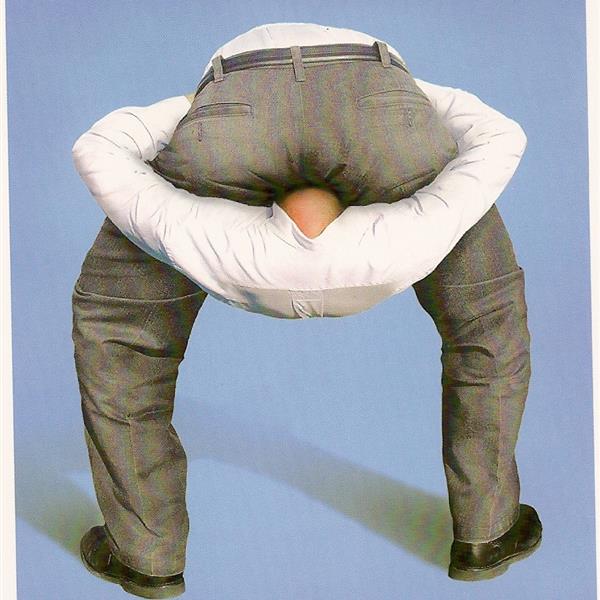 F1 rule makers have done it again?
(GMM) FIA technical official Nikolas Tombazis has admitted the 2019 rule changes will not 'fix' formula one.
There is widespread skepticism about claims the car design tweaks for next year will make overtaking easier.
"Honestly, after our work in the simulator and the wind tunnel, we do not believe it will become easier to overtake," said Renault boss Cyril Abiteboul.
Former Ferrari designer Tombazis, who recently joined the FIA, admits that the changes are not a magic solution.
"The current generation cars mean the one following loses about 30 per cent efficiency," he told France's Auto Hebdo.
"We hope to reduce that by 10pc. It's difficult to say an exact figure, but the fact that the teams develop more and more downforce exacerbates the problem.
"If we had not intervened, we think that in 2019 it would have been worse than in 2018 and 2020 would have been worse than 2019," he said.
"We now think that 2019 will be much better than 2018, but no one expects F1 cars to not be F1 cars anymore."
Bottas 'more disciplined than Barrichello' – Todt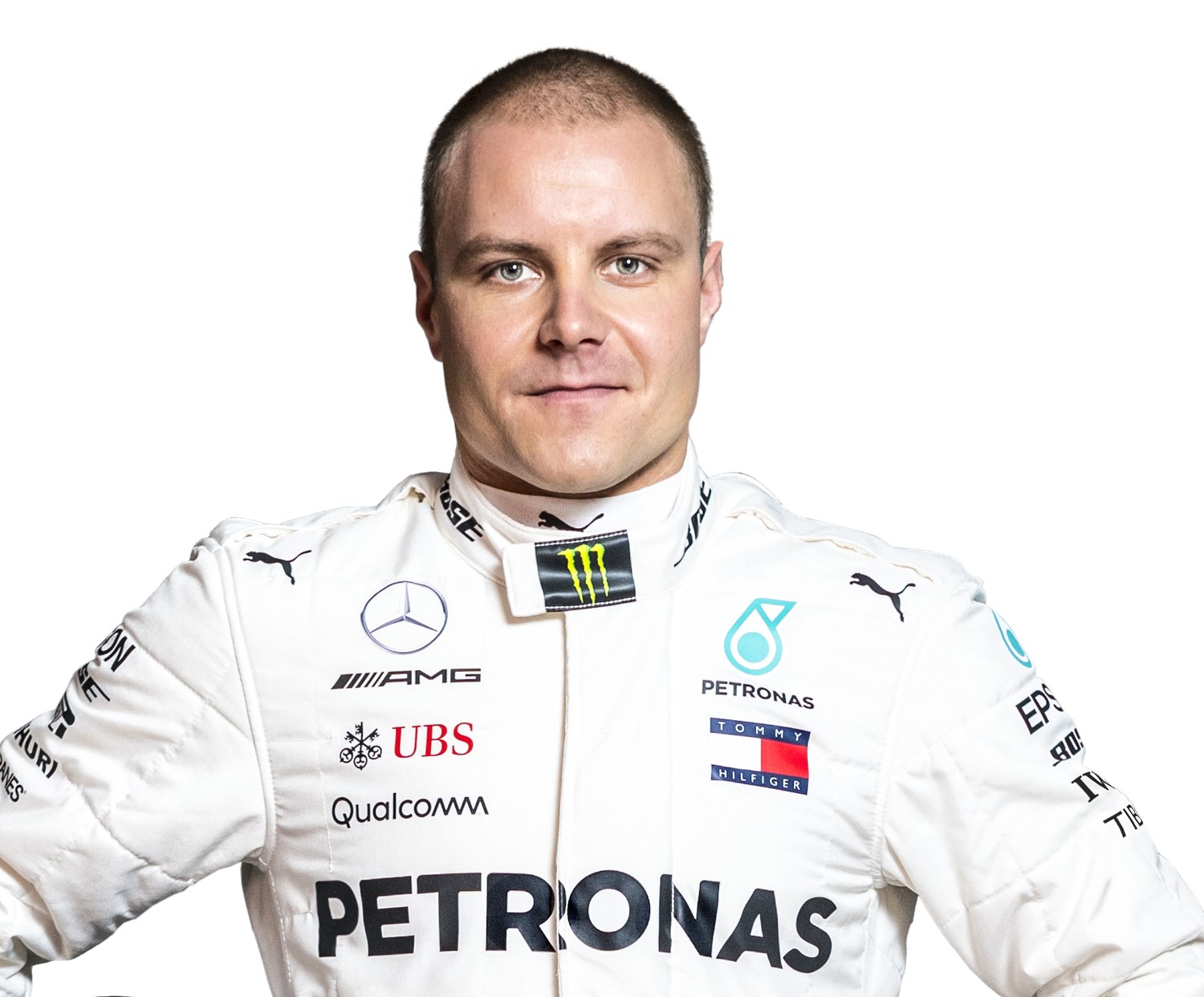 Bottas is the perfect 'slave' driver. One of our readers called him Hamilton's 'bitch'
(GMM) Valtteri Bottas handled the team orders saga of Sochi last weekend admirably.
That is the view of FIA president Jean Todt.
Back in the Ferrari heyday, former Ferrari boss Todt famously ordered Rubens Barrichello aside for Michael Schumacher, triggering the ire of the fans and a team orders ban.
But the practice is now legal, and Todt defended Mercedes' Toto Wolff for making the call to let Lewis Hamilton win last weekend.
"I saw what happened and it was an honest and justified decision," he told La Gazzetta dello Sport.
"The difference is that Bottas was more disciplined than Barrichello was in Austria in 2001," Todt added.
"All of this talk is absolutely meaningless, because team tactics are part of formula one. The only important thing is that it is not hidden from those who watch.
"It was always unpleasant for me to use tactics, but I always tried to handle those episodes with honesty," the Frenchman said.
Wolff says Bottas is prepared to make the same "sacrifice" again in 2018 to help Hamilton's charge.
But Hamilton's former teammate Nico Rosberg says there is a danger for Bottas.
"It's really bad if you are labelled the number 2 driver," he told Germany's Sport1. "Your self-confidence goes and it's hard to deal with mentally.
"I hope for Valtteri that he comes out with some really good performances in the last races," Rosberg added.
Red Bull stopped Sainz Jr. deal – Abiteboul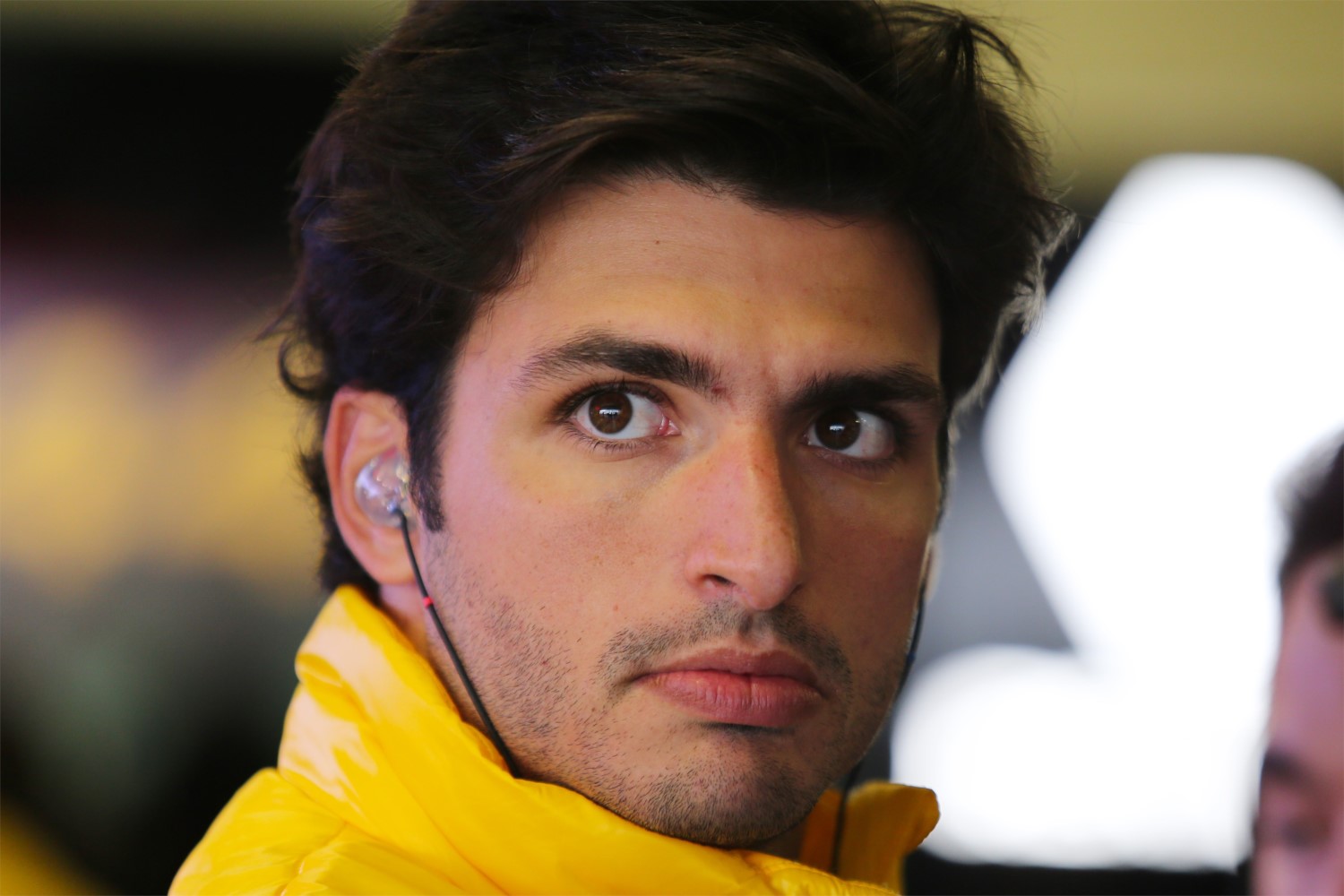 Red Bull screwed Sainz Jr. forcing him to back of the grid McLaren in 2019
(GMM) Cyril Abiteboul says Red Bull blocked Renault's efforts to re-sign Carlos Sainz Jr.
Sainz was merely 'on loan' from Red Bull this year, but the Spaniard will instead move to McLaren for 2019.
"It was strange," Russia's Championat quotes Renault boss Abiteboul as saying.
"In the end it was easier for us to sign Daniel (Ricciardo) than Carlos.
"Red Bull blocked our attempt to sign an agreement with Carlos. Around Paul Ricard we made a serious attempt to sign a full contract and Red Bull did not agree, as they were entitled.
"But in the end they still lost him as a driver, so it was strange to see," Abiteboul added.
The Frenchman says he is at least happy that Sainz is staying in F1.
"I have a slight feeling of regret, but we are glad he is at McLaren where there is a lot to do. And I don't have the feeling that any bridges are burned between him and us," said Abiteboul.
Marko: Verstappen the only other driver at Hamilton's level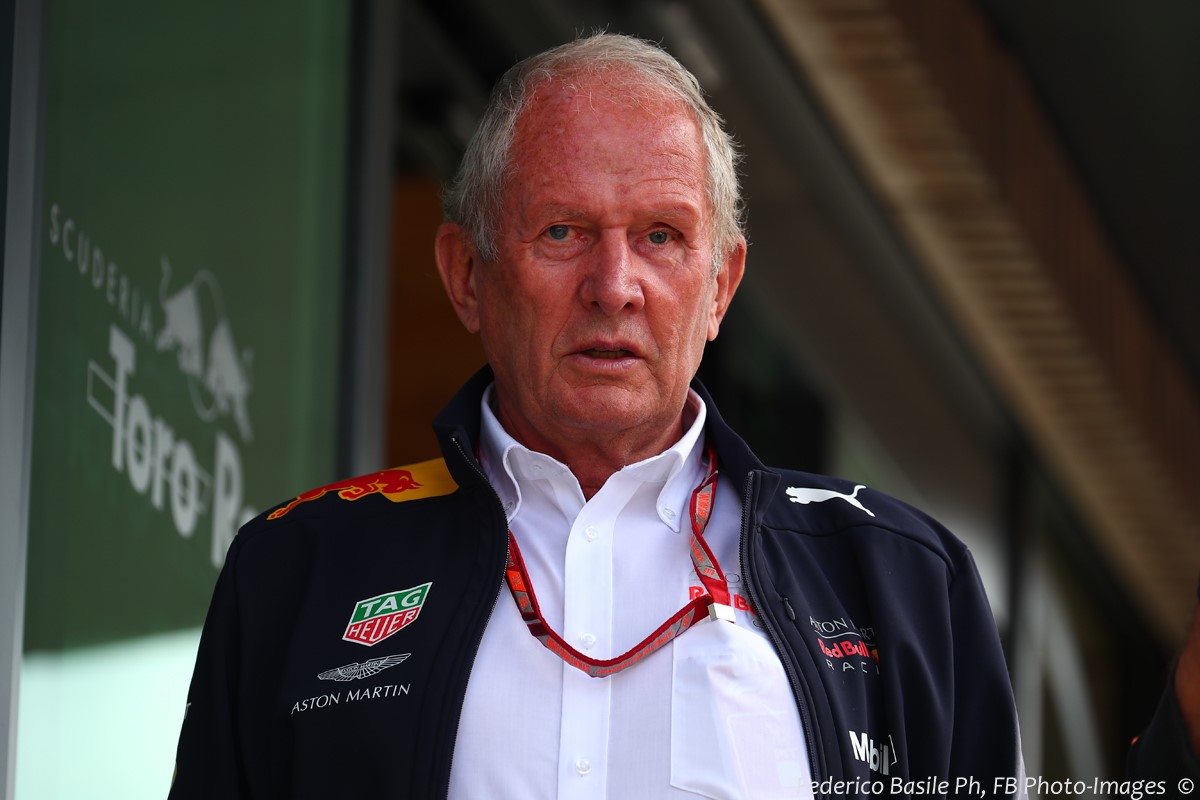 Marko thinks Verstappen is only driver on Hamilton's level, yet was afraid to hire Alonso for fear of destroying Verstappen
Red Bull driver Max Verstappen was voted Driver of the Day, after Sunday's Russian Grand Prix, as he powered through the field form the back row of the grid to finish fifth.
The effort has prompted team consultant Helmut Marko to declare that currently the Dutchman is the only driver in Lewis Hamilton's league.
Verstappen was turned around a wayward and scrappy first half of the season, delivering high-quality performances, such as the one he delivered at Sochi Autodrome on Sunday afternoon when during the first half-dozen laps through traffic he was masterful.
Marko said of Max 2.0 after the race in Russia, "He is not making mistakes anymore. He is driving with maturity, independence and self-assurance, the only one driver at Hamilton's level."
"What he did on Sunday was unbelievable. Max overtook left, right, top and bottom and his rivals did not know what was happening," added Marko.
This weekend Formula 1 heads to Japan for the 17th round of the championship, but Marko believes that the title battle is over as a contest despite five rounds remaining, "Unfortunately it's already decided in favor of Mercedes. It's amazing how Ferrari have tanked recently."
Heading to Suzuka, Hamilton leads the drivers' championship standings while Verstappen lies fifth.
Ferrari unveils new Formula 1 livery ahead of Japanese GP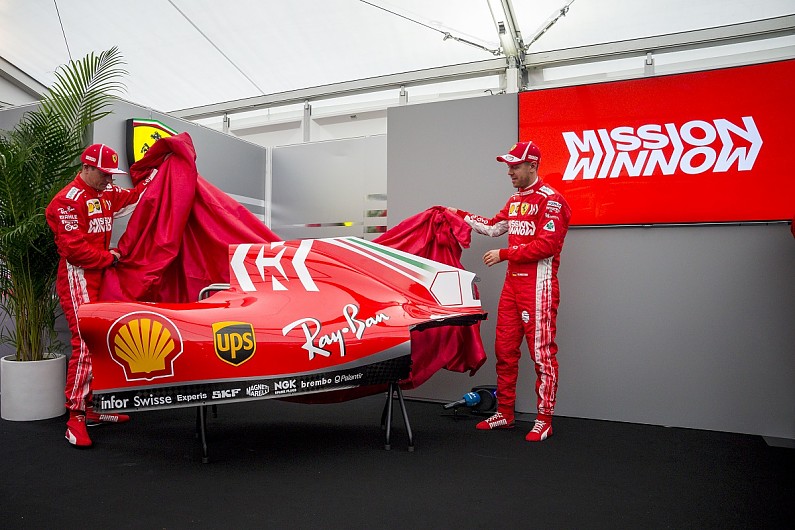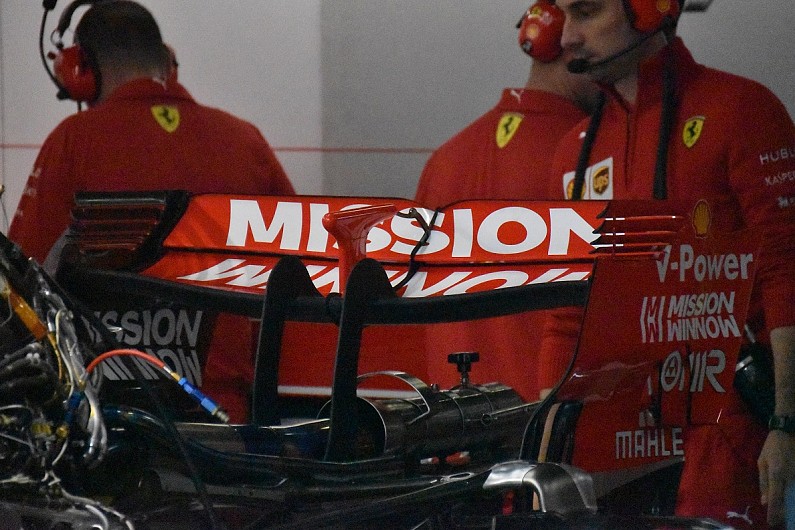 Vettel and Raikkonen unveil the new look
Ferrari, alongside their long-term sponsors Philip Morris International, have launched a new global initiative called 'Mission Winnow' which will see proper Philip Morris branding appear on the Ferrari car for the first time in a decade.
Ferrari and Marlboro were synonymous with each other until a ban on cigarette branding came into place in 2008.
But now the brand are building its future on electronic devices and smoke free product.
"Through Mission Winnow we want to let the world know how we have changed, to share our pride in the transformation that the people of PMI have achieved, as well as our dedication to rigorous science and innovation that can lead to a better future," said Andre Calantzopoulos, Chief Executive Officer of PMI.
"We will use this global platform as a window into the new PMI and to challenge preconceptions, as we know there are many who may have doubts about us and our motivations.
"Our partnership with Scuderia Ferrari gives us the opportunity to build on many encouraging individual conversations with critics and supporters alike and reach out to a broad audience to engage at scale."
Alonso treating remaining races as 'celebration' of F1 spell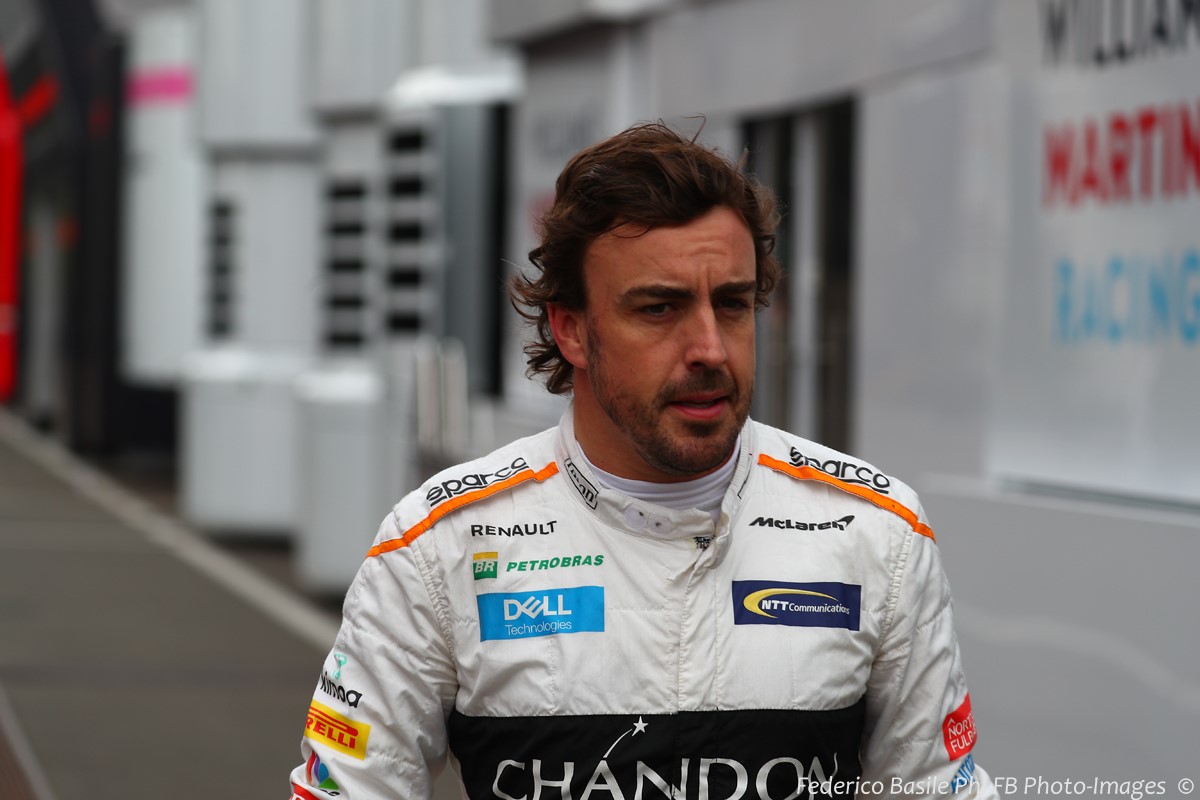 Will ALonso's move to IndyCar be announced at USGP?
Fernando Alonso says he is treating the remaining races as a "celebration" of his time in Formula 1, as he nears the end of his Grand Prix career.
Alonso has started over 300 Grands Prix across 17 years in Formula 1 but will bow out of the championship at the end of 2018.
It means Alonso is now into his final five events as a Formula 1 driver – beginning with this weekend's Japanese Grand Prix at Suzuka.
"Every race now from the moment I decided to stop it's just a celebration," he said.
"I can't wait to go to Austin now and see again the place, drive around these cars.
"Maybe we're not the fastest when you see the times at the end of the session but every lap feels fantastic.
"It's not that I don't love Formula 1 anymore, I still love F1, I still love these cars. If I stop now it's because I am 37 years old and I achieve all my dreams in Formula 1, or more than what I dream of and now I have other dreams.
"It's like when you do something in your life, you already did that, you try to find different challenges. I was extremely lucky here and I will try to find something else."
Alonso scored points in Singapore courtesy of placing seventh but McLaren endured a dire Russian Grand Prix weekend, as he mustered only 14th in the race.
"I think we will have better chances in Austin, for example, maybe in Brazil as well compared to this one so in terms of results this is not going to be the best of the remaining five," he said.
"But in terms of atmosphere, fans, it's a great weekend and has been a great 17 years in Formula 1 here.
"I came before F1 for the karting World Cup as well here at Suzuka so Japan is always a country that is so enjoyable to race because the fans make it so special and everything is special here.
"I am ready to enjoy every minute of this weekend because it will be the last Suzuka. I am lucky enough that next weekend will be Fuji [WEC event] so I will still have some fun with the fans and racing in Fuji will again be special.
"It's definitely one of the best weekends despite if you're retiring or not, all drivers will love to race here and for me it's the same." motorsportweek