Latest F1 news in brief – Wednesday
Abiteboul blames Toto Wolff for Ocon's dilemma

Ocon situation not Renault's fault – Abiteboul

Verstappen thinking in races more now – father
Russian driver's father arrested
Paul Ricard wants longer F1 future
Cosworth 'would have made Aston Martin F1 engine'
Leclerc: It was an amazing race
F1 benefits from $27m Singapore tax windfall
Ocon situation not Renault's fault – Abiteboul
(GMM) Cyril Abiteboul has hit back at rival team boss Toto Wolff over the plight of French driver Esteban Ocon.
Recently, Wolff slammed the chiefs at Renault and McLaren for suggesting Mercedes junior Ocon might find a place at their teams for 2019.
Instead, Ocon looks set to exit F1.
But Abiteboul, the boss at Renault, hit back at Wolff's anger.
"I don't want to respond to Toto's words so the story continues endlessly," he said.
"Perhaps it was the first time Toto had a problem in formula one.
"I have never denied that we have a great interest in Esteban and in the future as well. But I believe Renault is only a small factor in Esteban's current situation.
"Don't forget about Mercedes and its own decision about its drivers. Don't forget about the situation with Force India and the role Mercedes plays in that.
"I don't want to go into the details of our personal discussions but I can say that the contract was obviously not signed, otherwise Toto would have demanded that we honor it," Abiteboul said.
Verstappen thinking in races more now – father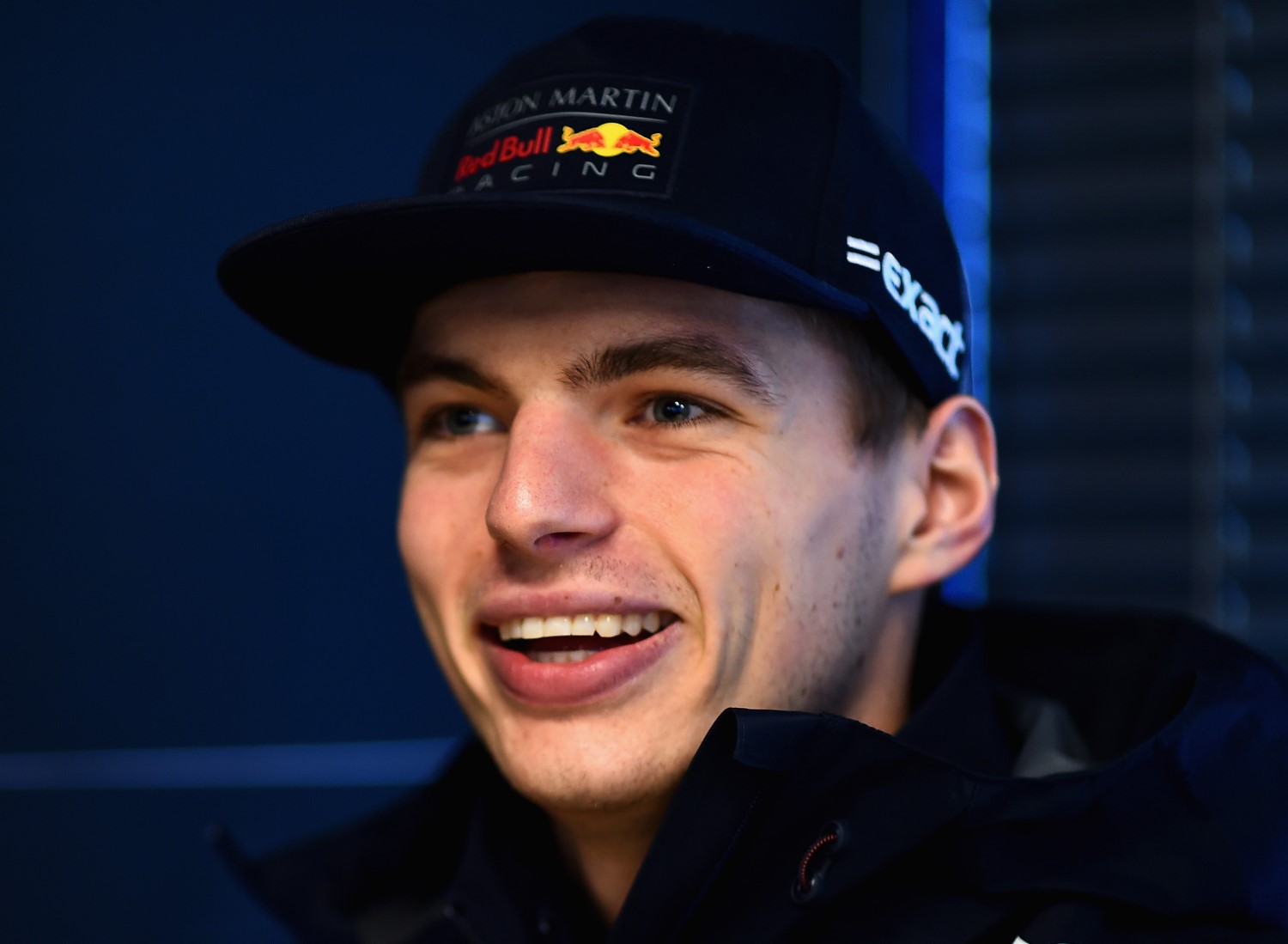 Max Verstappen using his head……finally
(GMM) Max Verstappen's father says the young Dutchman is now thinking more during F1 races.
The Red Bull driver had a tough start to 2018, but his father Jos said the 21-year-old is now racing more smartly.
"You can see the progress he has made during the year," the former Benetton and Minardi driver told Ziggo Sport.
"After Monaco, he has taken good steps. He now thinks a bit more during the races," Jos added.
Jos, once teammate to the great Michael Schumacher, admitted he has played a role in advising young Verstappen.
"Did I tell him that? Yes, several teams," Verstappen laughed.
"We discuss everything together and he listens, because we have agreed that I can always have my say. But he does what he wants."
Russian driver's father arrested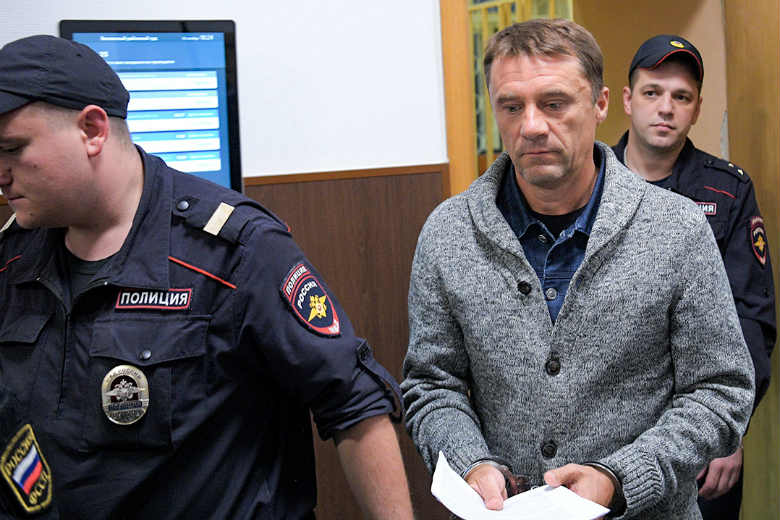 Valery Markelov being booked
(GMM) One Russian driver's chances of making his F1 debut next year have taken a hit.
At Sochi, Formula 2 driver Artem Markelov admitted his chances of a 2019 race seat – ostensibly with Williams – was "50-50".
"I will find out in a month and a half," he said.
But those hopes have taken a serious hit.
During the race weekend, Markelov's wealthy father Valery was arrested by Russian authorities and detained.
Markelov senior, heading a large consortium linked to Russian Railways, is accused of bribing a government official to the tune of 2 billion rubles (US $30m).
"We are talking about one of the top officials of Russian Railways," a source told the Russian news agency Rosbalt.
Artem Markelov, 24, contested the Friday practice session for Renault in Russia last weekend.
Paul Ricard wants longer F1 future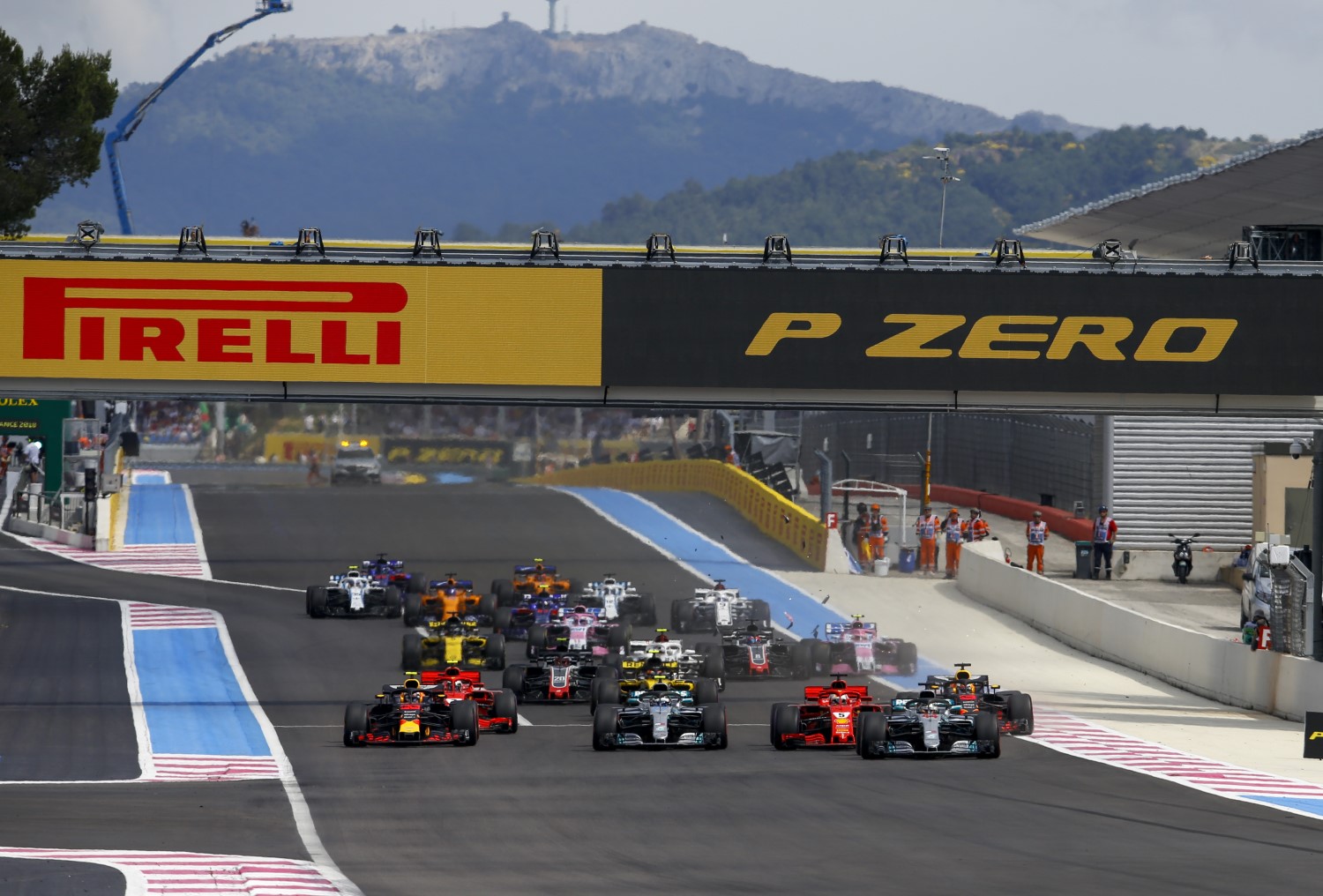 Paul Ricard
(GMM) Organisers of the French grand prix are seeking a contract extension.
This year, Paul Ricard meant that after a ten-year absence, France returned to the F1 calendar.
The current contract is for five years.
At this year's event there were notable traffic problems, but promoter Christian Estrosi said the issue can only be sustainably fixed if the race's future is secure.
"Before we discuss road infrastructure, we need to ensure a sustainable presence," Auto Hebdo quotes him as saying.
"We need a longer secure period and are discussing a contract of 8 to 10 years. We cannot build highways for the 2019 season," he added.
But Estrosi said that from a financial point of view, he is happy with the results of the 2018 race.
"The EUR 68 million of revenue we wanted was achieved so the return on investment has been successful," he said.
Cosworth 'would have made Aston Martin F1 engine'
Ford Cosworth's Bruce Wood (L) and Ian Bisco (R) in 2001 at a CART IndyCar race at Fontana
Cosworth's managing director says the company would likely have built an F1 engine for Aston Martin in 2021 but the championship's decision to keep the MGU-H prevented it.
Aston Martin was known to be considering an entry into F1 from 2021. However it backed out as it became clear F1 had scrapped plans to drop the MGU-H from the engine architecture.
Bruce Wood, MD of Cosworth, said the MGU-H is too expensive, has little application outside the sport and is an "obstacle" to new engine builders joining the sport.
"It certainly is where very few people, including ourselves, have direct experience," said Wood. "Obviously Ferrari, Renault, Mercedes, Honda, have got that tapped to varying degrees of success. And the amount they've invested in that MGU-H technology is enormous.
"Of course it's not just the technology of the hardware itself but then the strategy of the deployment of it and suddenly you realize that once you've designed and developed it there's another 100 people to decide the strategy of how to use it.
"In our view it's great technology but it is, in our view, something of an obstacle because it is so expensive to develop. And it has very limited application outside of motor racing. The applications for e-turbos in the mainstream world are probably pretty low so again to invest in all that technology for motor racing you could maybe convince yourself to do that if you thought 'well, that'll trickle down and be everywhere' but we don't really think it will.
"So while MGU-H I wouldn't want to ever say isn't a good technology – it's really interesting but it is something of an obstacle, it is certainly one of the things that we were pushing for to be deleted in Formula One to make it easier for somebody new to come in. Not because it's impossible to do but just because it is so burdensome to do."
Cosworth, F1's second-most successful engine builder in terms of wins, were last active in F1 between 2010 and 2013 when they supplied engines to Williams, Lotus, Virgin (later Marussia) and HRT.
However Wood said they would have been unlikely to return to F1 as a customer engine builder had the MGU-H been dropped. "We don't imagine there will be a Cosworth-badged Formula One engine whereby we are trying to lease it to teams and recover our investment like that."
A tie-up with a car manufacturer like Aston Martin would have made more sense, he said. "When Aston Martin were talking about going in there was a reasonable chance that Cosworth would have done the engine for Aston Martin. That would have made a lot of sense and whether our name ever got mentioned, who knows but there could have been an Aston Martin Formula One project.
Removing the MGU-H could have made F1 more attractive to other manufacturers by slashing costs, said Wood. "In our view, deleting the MGU-H would have facilitated someone like Aston feeling it was more affordable.
"They are not going to spend half a billion on Formula One – would they spend 100 million? I don't know but maybe – there's far more people who can spend 50 million or even a hundred million than can spend five hundred million. So in our view, deleting MGU-H would make the whole thing more affordable for somebody."
"It would make it more plausible that another car manufacturer entered Formula One. That bit needs to happen for them to then come to us. That was our logic in the whole thing, kind of 'we're trying to help you help yourselves here, guys.' You're saying, FIA, that you want more car companies in it – which we understand, it needs more car companies in it, it's become too much of a closed shop – but you've got to make it more affordable." racefans.net
Leclerc: It was an amazing race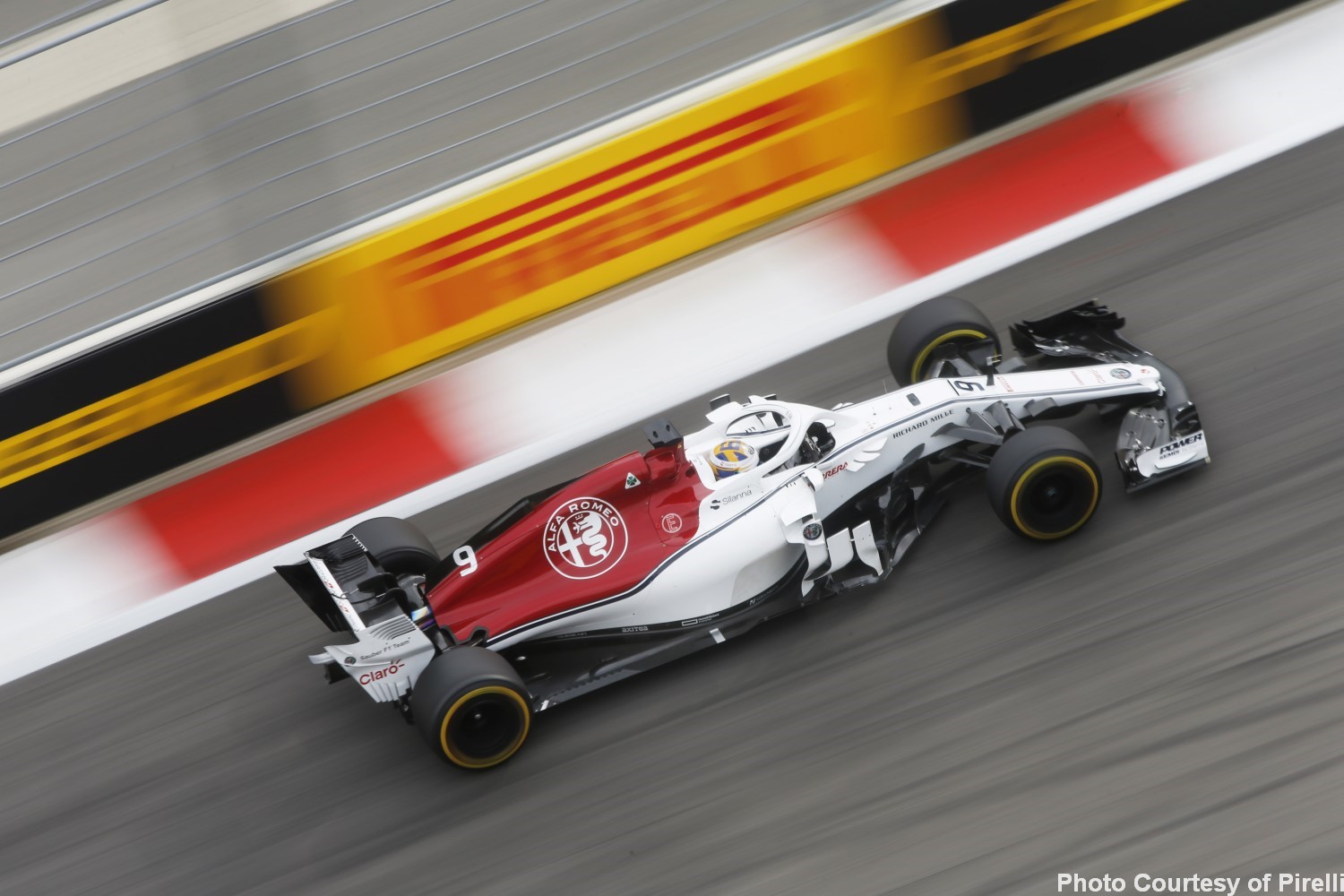 Leclerc has buried his teammate Ericsson
Increasingly Charles Leclerc is clearly the real deal, again he delivered a mighty performance with some excellent overtakes to finish the Russian Grand Prix as the Best of the Rest in seventh place behind the six cars of the three big teams.
After a slow start on Friday, Leclerc built up momentum and found the sweet spot by the time qualifying and race day came about.
The soon to be Ferrari driver summed up his afternoon at Sochi Autodrom, "It was an amazing race. It was very good that I could get past Esteban [Ocon] and Kevin [Magnussen] very quickly because we knew it would be very difficult to overtake on this track."
"Then to be in front of them was a huge advantage, they straight away lost quite a bit by being behind and they couldn't really follow so it was good to see and it was a great race for us."
A highlight of Leclerc's race was his ballsy overtake on Magnussen on the outside of the Haas through the never-ending Turn 3.
The Monegasque driver acknowledged, "I've never raced here before, but it was a great overtake and Kevin stayed fair also so it was good to see. It was on the limit but everything went well."
With seven points finishes so far this year, Leclerc lies 15th in the championship, but for many fans Leclerc teaming up with Sebastian Vettel at Ferrari next year cannot come soon enough. grandprix247
Toro Rosso explains cause of Russian GP double retirement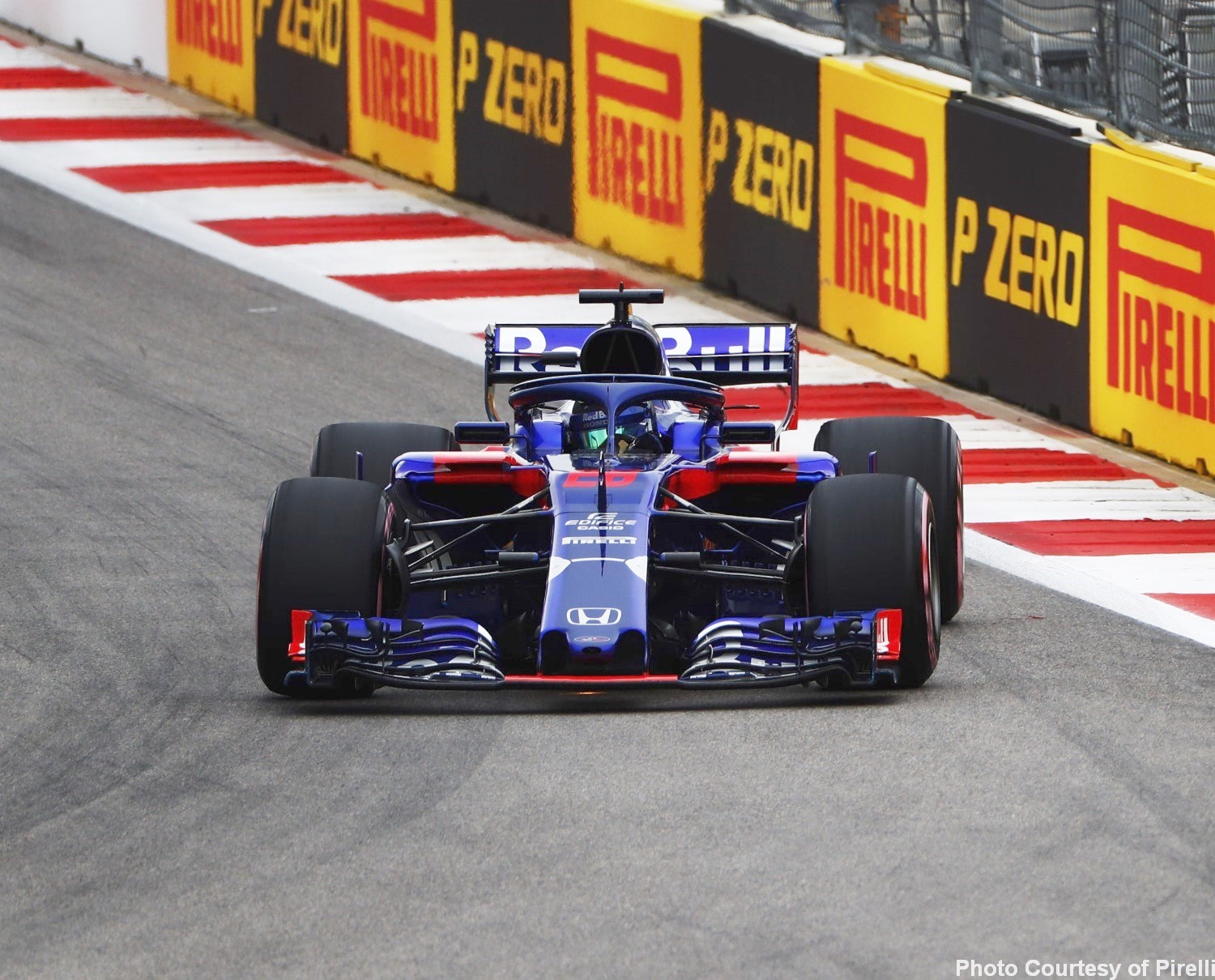 Hartley before his brakes locked up
The Toro Rosso Formula 1 team has explained the problem that caused Pierre Gasly and Brendon Hartley to spin out of the Russian GP
Both drivers spun out in the race, completing just four laps before returning to the team's garage to retire.
Toro Rosso team principal Franz Tost said the incident was related to a piston sticking when the brakes reached hot temperatures.
"It was a frustrating Sunday for Toro Rosso as both cars had to retire," said Tost.
"For whatever reason we ended up with very hot front brakes and one piston in the calipers got stuck.
"This caused the overheating of the brake fluid and a long pedal. Therefore, we called the drivers to come to the garage.
"Obviously, being in parc ferme conditions, we didn't change anything from yesterday, so we need to investigate further what the reason is."
F1 benefits from $27m Singapore tax windfall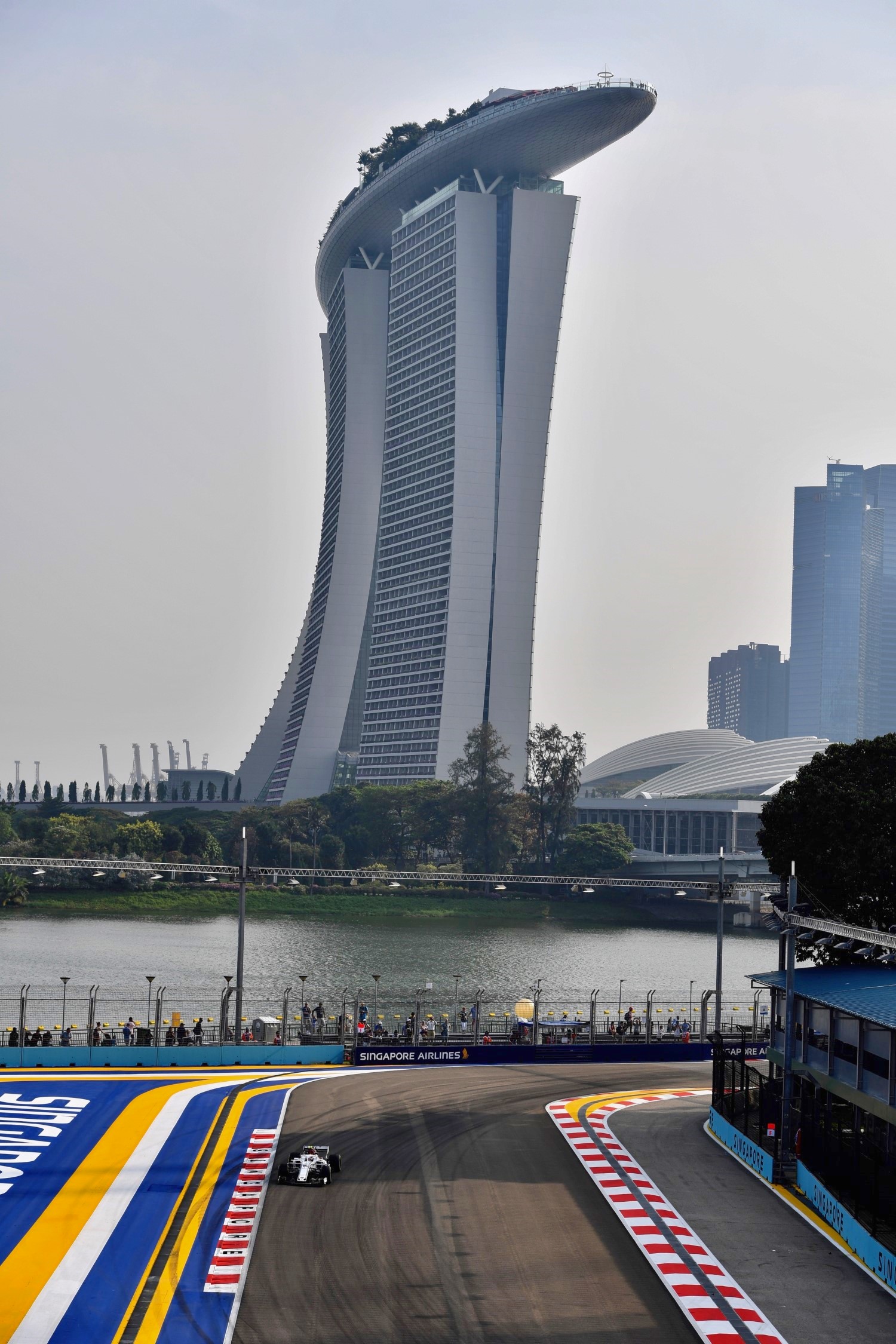 Singapore
Newly released documents reveal that F1 is set to receive $27m in tax money previously withheld by the Singapore government.
"In January 2018 agreement was reached with the Singapore tax authorities regarding the refund of Singapore taxes, historically withheld from race promotion fees paid to the company by the Singapore race promoter," reveal the documents, according to Forbes.
"As a result of this agreement, Singapore taxes totaling approximately $27m will be refunded to the company. It is expected that the refund will be received during 2018, resulting in an overseas tax credit of the same amount in that year."
Though race agreements stipulate that fees must be paid free of all taxes, the authorities in Singapore still expected taxes to be paid even though, somewhat ironically, the government covers around 60% of the costs, with the remaining 40% covered by Ong Beng Seng, billionaire owner of many of the hotels that surround the track Singapore.
Previously, the race fees for Singapore are understood to have peaked at $61.8m, though under a new deal agreed with Liberty, which sees the race run until 2021, they have been reduced.
Readers may remember that previously there was a dispute with the authorities in India over tax on race fees for the event held at the Buddh International Circuit between 2011 and 2013, the Indian government even preventing F1 from getting the money from a bank guarantee which is a requirement of every race contract.
Last year, India's supreme court ruled that organizers should have deducted tax from the fees as F1 was trading in India according to the India UK Double Taxation Avoidance Agreement.
Though the fees were eventually paid, it was revealed that F1 had allocated $20.5m to cover the tax bill and the interest on it. Pitpass