NASCAR Makes Adjustment to Charlotte Road Course Layout Before Sunday's Race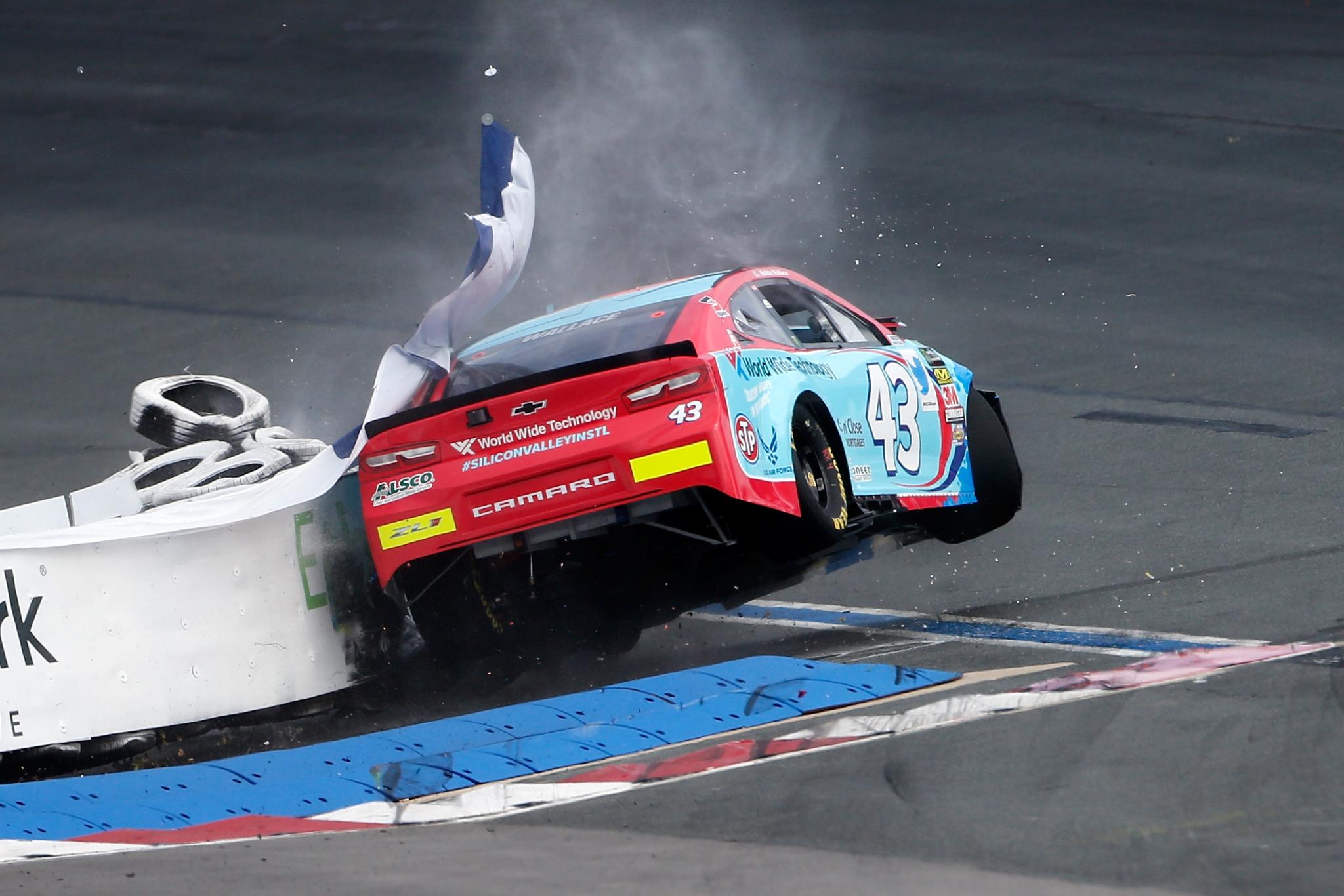 Darrell "Bubba" Wallace, Jr. Destroyed his No. 43 Chevy after hitting the turn 12 tire barrier during Saturday's practice
Brian Lawdermilk/Getty Images
NASCAR announced Saturday that they would be making a small change to the layout of Charlotte Motor Speedway's new road-course/oval layout for Saturday's final practice session, and would make a determination on whether to keep the changes in place for Sundays's Bank of America ROVAL 400 Monster Energy NASCAR Cup Series race based on information gathered from the final practice session.
After several on-track incidents during both Xfinity and Cup Series practices over the last three days, NASCAR elected to remove several feet of a tire barrier that made up part of the backstretch chicane – specifically turn 12 – which was installed to slow the cars down before they entered the banked turn that is normally turn three on the oval track.
During Saturday's first practice session, both Darrell "Bubba" Wallace and Erik Jones came through the chicane too hot and plowed through the tire barrier, doing catastrophic damage to their cars – sending both drivers to back-up cars for Sunday's race.
In addition to removing several feet of the barrier, NASCAR also changed the angle of the barrier to give cars move room to clear the turn. NASCAR opted not remove the raised rumble strips in both the entrance and the exit of the chicane – known as "turtles" – meaning the drivers still will not be able to cut through the chicane, despite the removal of the tire barrier.