Mediaset to show live coverage of Formula E in Italy for next five seasons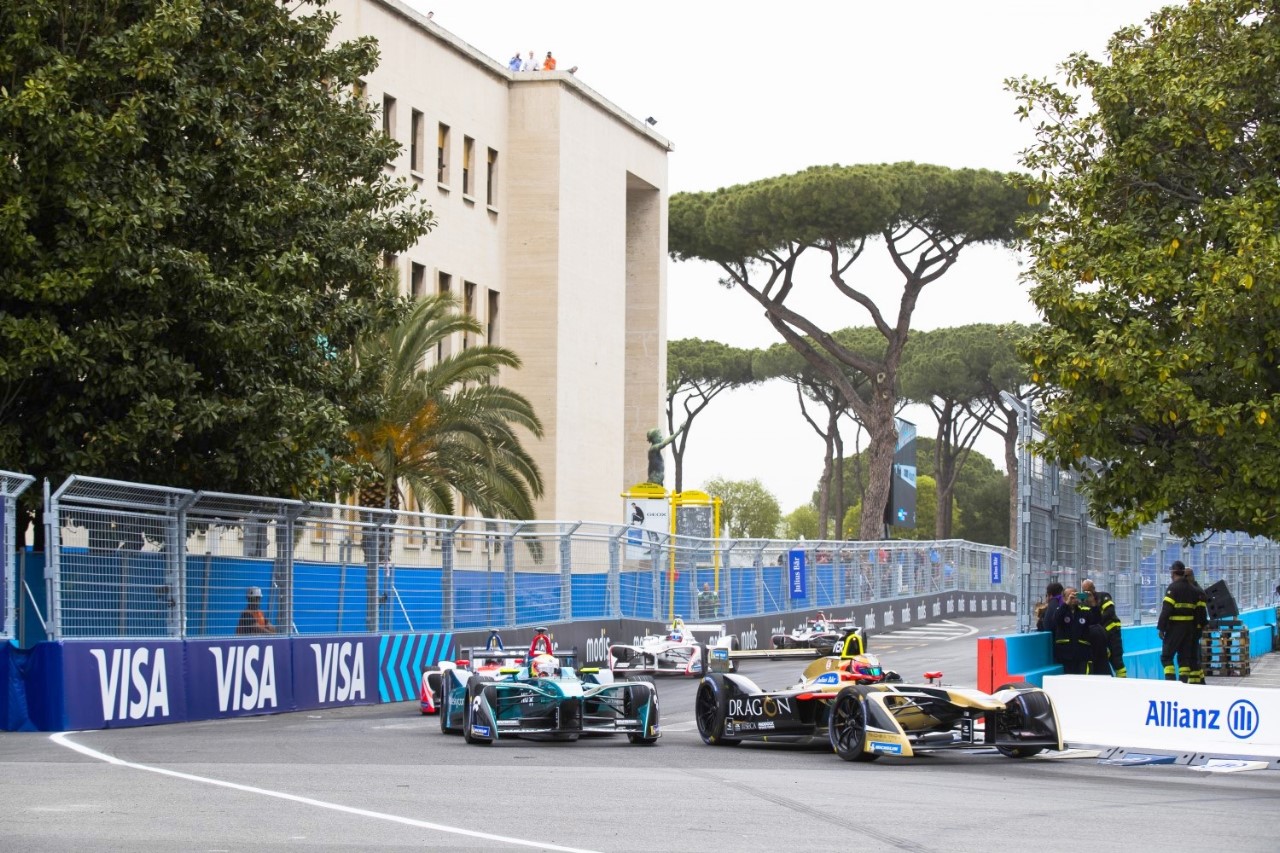 Reigning Formula E champion Jean-Eric Vergne navigating the streets of Rome in April last season – marking the historic debut of fully-electric racing in the Italian capital
Formula E has today confirmed its extended partnership with Mediaset, with the free-to-air broadcaster showing live coverage of the ABB FIA Formula E Championship across Italy for the next five seasons.
Building on the success of last season, which included impressive viewing figures from the inaugural race on the streets of Rome in April – boasting a 9.6 per cent audience share and 1.2 million live TV viewers in Italy – Mediaset will continue to bring fans every second of electrifying Formula E action until at least the end of season nine.
Ali Russell, Media & Business Development Director at Formula E, said: "We're absolutely delighted to have Mediaset continuing to cover the thrills and spills of Formula E through to season nine. The results Mediaset has shown – along with their extensive programming of the ABB FIA Formula E Championship – is a testament to their ongoing commitment and we look forward to bringing all the action live to fans across Italy for a further five seasons."