Latest F1 news in brief – Thursday
Mercedes 'slave' driver Bottas begs Wolff – please let me win at least one race

Bottas says title dream still alive

Vettel rejects need for psychological coach
Red Bull focus 'clearly' on 2019 – Marko
Haas still quiet over 2019 drivers
Giovinazzi must learn from Raikkonen – Liuzzi
UK-based F1 teams state funded to the tune of £100m
Herbert: If Russell Becomes F2 Champ He Should Be In F1
Mazepin Company Sues Force India Administrators
Prost: We were a bit surprised when Daniel said yes
Bottas says title dream still alive
(GMM) Despite failing to win a single grand prix so far this season, Valtteri Bottas insists that his championship dream remains alive.
The Finn is teammate to quadruple world champion and runaway championship leader Lewis Hamilton, but he says he is happy at Mercedes anyway.
"I wouldn't change my position to anywhere else now," Bottas told CNN.
The 29-year-old says racing alongside Hamilton keeps him "very motivated".
"The goal was to be a world champion and it still is. So I'm still chasing my dreams, trying to reach the goal I said to myself and pretty much all the people around when I was six," Bottas added.
"I'm still realistically on that path, there's still a possibility for that in the future so I think I've done quite well so far but of course, I want to win my goal."
Also backing Bottas' goal is Toto Wolff, who after championing the former Williams driver's earlier career is now the team boss at Mercedes.
"He has it in him that he can, with the right car, win a driver world championship," Wolff said.
"This year maybe less chance because he's lacking some points, but next year is all points down to zero and if we are able to have a competitive car, he will be in the hunt, for sure."
Vettel rejects need for psychological coach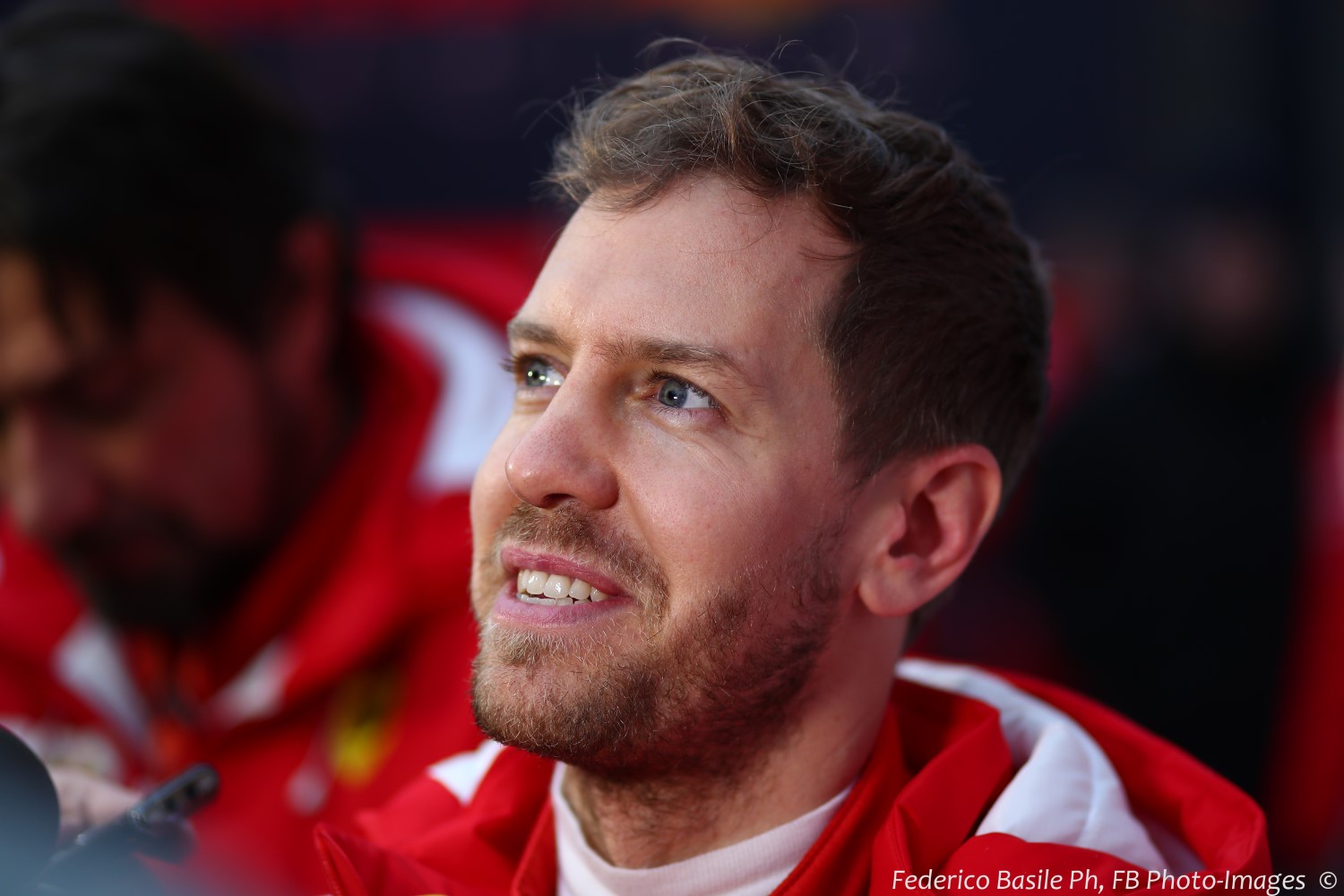 Mental errors have ruined Vettel's hope at a title
(GMM) Sebastian Vettel says he does not need a psychological coach.
In recent days, as his and Ferrari's 2018 title dream looked to be falling apart, some pointed the finger at Vettel's questionable calm under pressure.
But the German says he is not giving up.
"The road is still long and there are a lot of points left," Vettel is quoted by Kleine Zeitung.
"One of our car's strengths is that it works pretty well everywhere, so there's no reason to be afraid of what's next.
"I think Russia has improved for us compared to recent years so I still believe in it," Vettel added. "I'll keep fighting."
And anyway, Vettel said ahead of the Sochi round that he never looks at the big picture prematurely.
"Formula one is about putting together a puzzle," he told Auto Bild.
"It's important that the finished puzzle is your dream and your goal, but that can't distract you from putting it together."
Some, however, think Vettel has not been dealing well with the pressure in 2018.
"Of course I have pressure," he admitted. "But most of the time it's me putting it on myself.
"In my spare time I hardly read about formula one – it's mainly football – and I don't let public criticism get to me. But generally the motto is you're never as good or as bad as people say you are."
Finally, Vettel rejected any suggestion that he may need a psychological coach.
"I find that side of it very interesting, but I have not met the person that I think can help me," he said.
"I've looked into it so it's not like the topic has passed me by, but I have developed things that work for me."
Red Bull focus 'clearly' on 2019 – Marko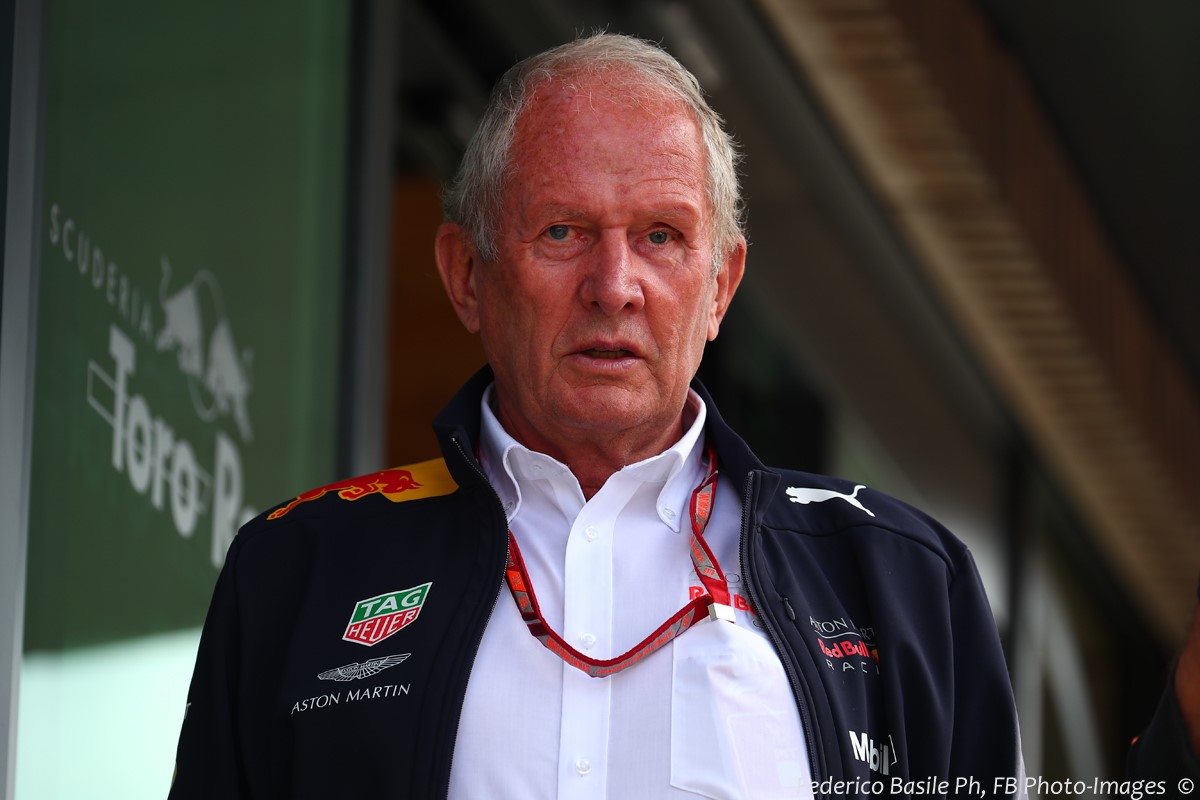 Dr Helmut Marko
(GMM) Dr Helmut Marko says Red Bull's focus has "clearly" switched to 2019.
The energy drink owned team started the year with championship ambitions, but key official Marko admitted that Mercedes and Ferrari have raced ahead.
"The euphoria has given way to reality," Dr Marko told Kronen Zeitung newspaper. "We have fallen behind Mercedes and Ferrari.
"We want to end the year as well as possible, but our focus is clearly on 2019."
Next year, Red Bull will switch to works Honda power, and Marko said the entire team is "optimistic".
"We are seeing an extreme commitment and great energy from the Honda side," he said. "And our side as well, of course.
"After Singapore, some of our leading people flew to Tokyo where the exchange of ideas is intensifying. It's the first time Red Bull has had an engine manufacturer behind us."
He said McLaren's troubles of 2015-2017 don't worry him, as the progress at the junior team Toro Rosso this year has been "obvious".
"Honda's headquarters is 15 minutes from us. In the past, we were just waiting to see what Renault's plan was but now everything is focused on us," Marko explained.
"We have good numbers from the factory so far and Honda is enjoying the benefit of insight from four cars. The (2019) car will be ready on time," he announced.
"We want to be competitive right from the start and drive for victories. Whether it's enough for the title I cannot say now, but our target must always be this."
Haas still quiet over 2019 drivers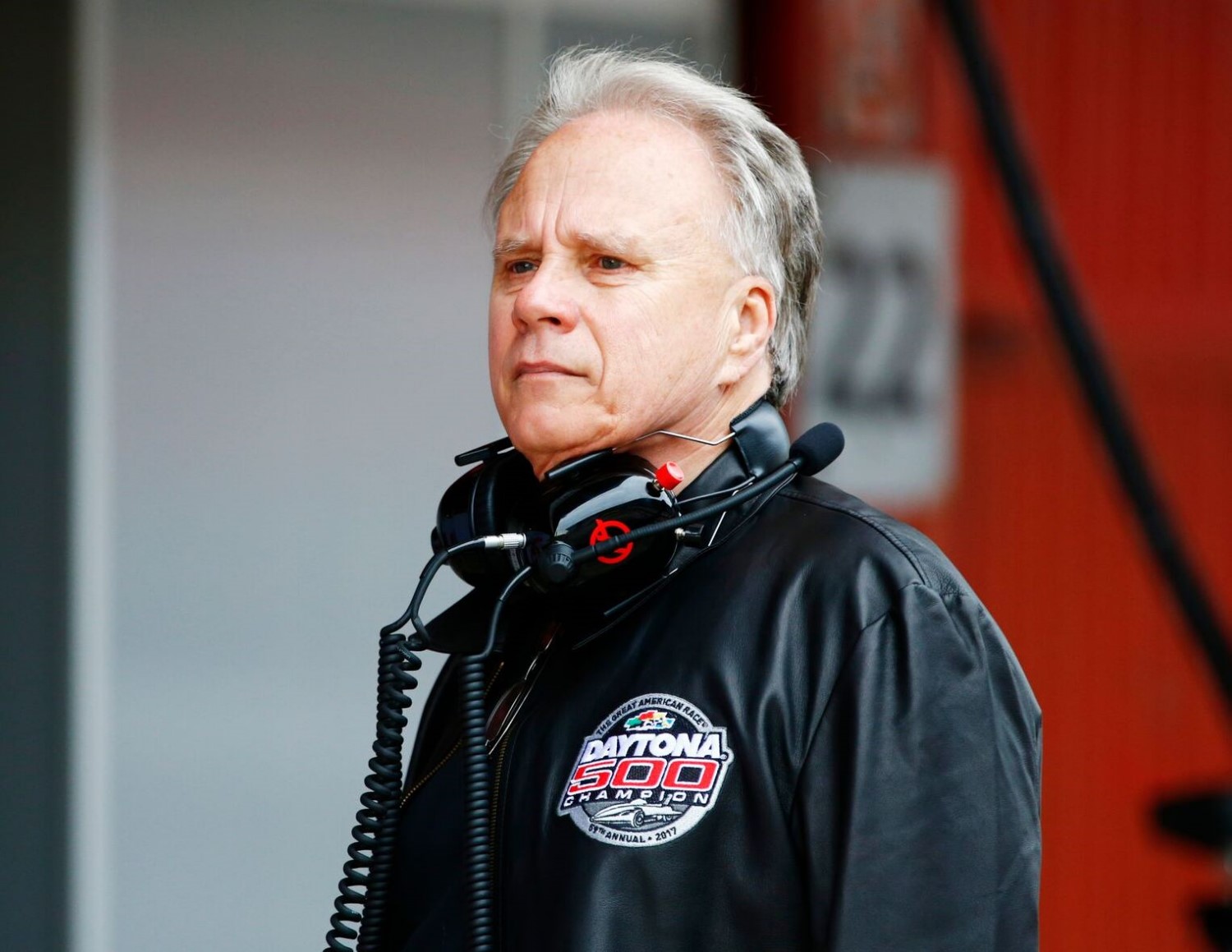 Gene Haas to keep his un-American F1 team as non-American as possible
(GMM) Haas is still staying quiet on the identity of its 2019 driver lineup.
With next year's grid now taking shape, neither of the American team's current drivers have been confirmed.
But every indication is that Kevin Magnussen and Romain Grosjean are staying.
Denmark's BT newspaper reports that Haas' contract 'option' on Magnussen expires on 1 October — the day after the Russian grand prix.
When asked if Haas is therefore planning an announcement for this weekend at Sochi, a team spokesman answered: "Nothing (is planned) yet."
Magnussen also declined to comment.
But he said in Singapore: "I'm just enjoying the best time I've had in formula one."
Giovinazzi must learn from Raikkonen – Liuzzi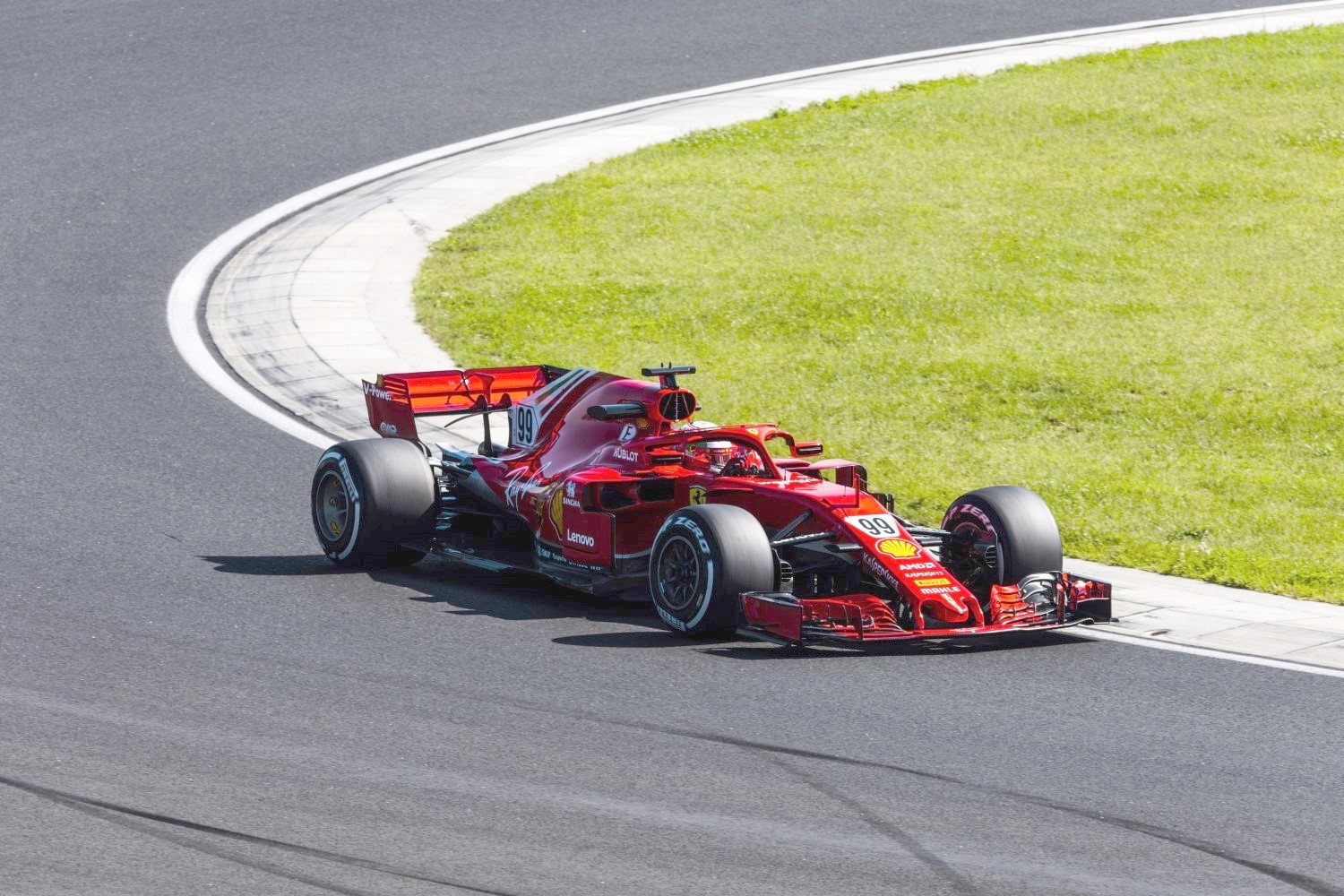 Giovinazzi testing in Hungary for Ferrari
(GMM) Antonio Giovinazzi must be meticulous as he represents Italy in formula one.
That is the view of Vitantonio Liuzzi, who along with Jarno Trulli was the last Italian driver in F1 way back in 2011.
Now, with Ferrari's backing, Giovinazzi has been signed to race full-time for Alfa Romeo-sponsored Sauber from 2019.
Liuzzi says it's a big deal.
"In the era of the so-called 'pay drivers', Italy really started to struggle," the former F1 driver, now 38, told Corriere dello Sport.
"Now we don't just have the Ferrari name to cheer for so I'm delighted for Antonio," Liuzzi said.
"He will need to try to extract as much information as possible from Kimi Raikkonen, which will not be easy from a driver as cold as the Finn," he added.
"But in terms of results, comparing with such a good driver represents a great opportunity and Giovinazzi must not be presumptuous.
"In formula one it's easy to get burned, as he almost risked a year ago," said Liuzzi, referring to Giovinazzi's crashes during one-off appearances in 2017.
UK-based F1 teams state funded to the tune of £100m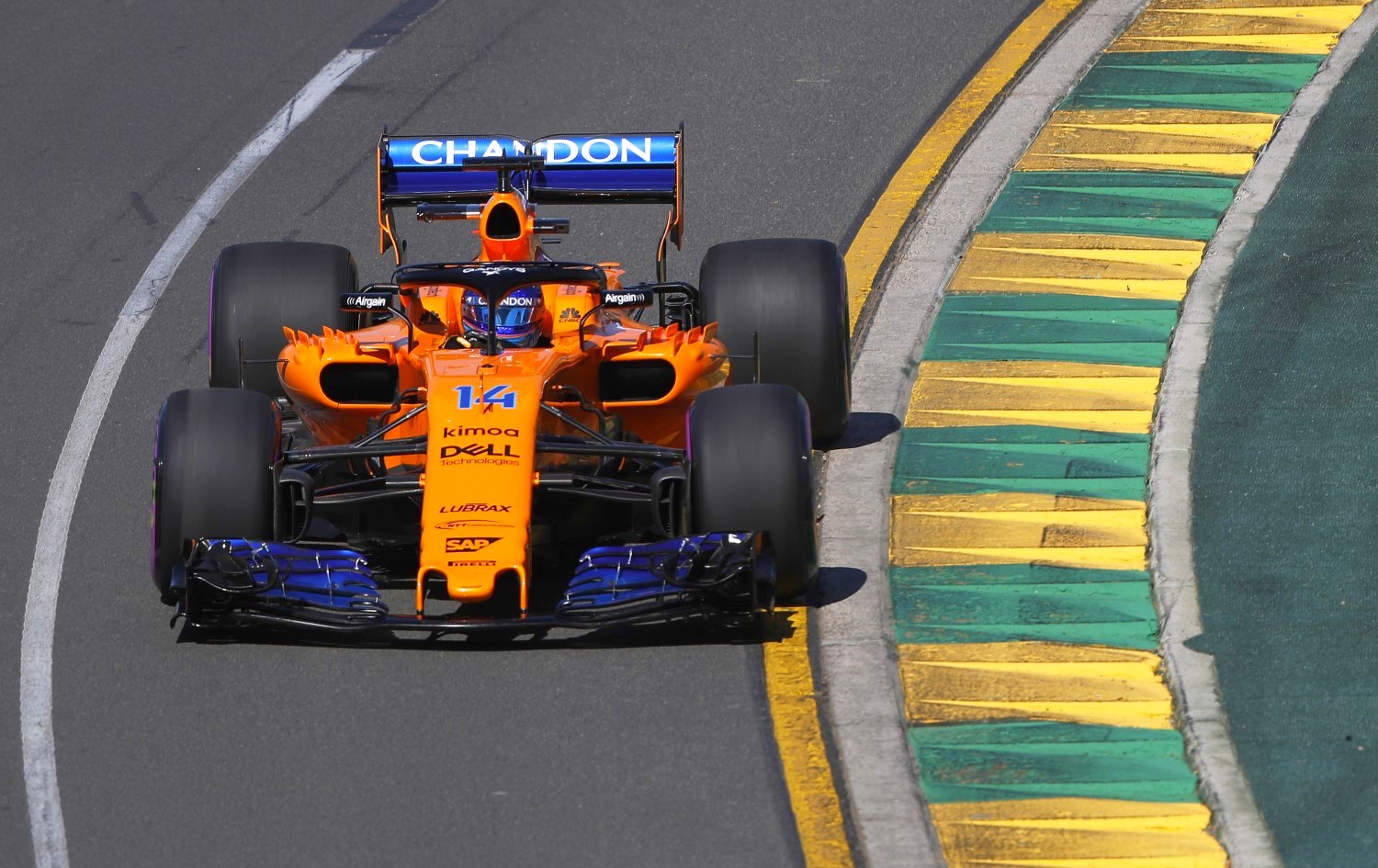 McLaren gets close to $40M per year to run near the back
It might seem hard to believe, but F1 teams based in Britain are being given taxpayers cash merely for doing what they do, building racing cars.
According to the Daily Telegraph, since 2012, six of the UK-based F1 teams have received £112.2m ($145m) from H.M. Revenue & Customs (HMRC) courtesy of the Research and Development Expenditure Credit (RDEC).
The RDEC means that HMRC refunds 12% of a company's spending on research and development, either in terms of reducing its tax bill – assuming it makes a profit – or a cash payment if there is no tax to pay.
With F1 teams' success measured by their results on track as opposed to profit, they usually have low tax bills as they spend almost all their money in a bid to boost performance.
The RDEC was first introduced in 2000 for small and medium-sized enterprises (SMEs), companies with a limited income and turnover. However, this was extended to larger companies in 2002, the criterion being that they have less than 500 staff.
Leading the way, since 2012, is Force India (as was), which has received £51.6m, ahead of McLaren (£28.3), Mercedes (£12.2m), Manor (£11.9m), Renault (£4.5m) and Williams (£3.7m).
"It is outrageous that these teams and this industry, owned by billionaires and multinational companies, are receiving these generous handouts from the public purse," said Labour MP, Margaret Hodge, who heads a cross-party group focusing on responsible taxation.
"The Chancellor will soon present his next Budget and he should use the opportunity to reform RDEC so that it can't be used as another scheme for already successful and wealthy business people," she adds.
Of course, the teams are doing nothing wrong or improper, they are merely taking advantage of a situation that has been handed to them on a plate by the taxman.
"Year on year Force India has spent a greater proportion of its entire budget on R&D, which was illustrated by its on track performance," said a spokesman for Force India. "This explains the fact that the team received the largest R&D tax credit."
"Last year we discovered that Formula 1 paid a meagre £5.2 million in corporation tax on a massive £372.3 million profit in 2015," says Hodge. "Now we find out that F1 teams are receiving more than £100 million in public money."
While a spokesperson for HMRC insists that it "does not comment on identifiable individuals or businesses", the fact that taxpayers money is being given to race teams to do what they do – build racing cars – is absurd, for it's not as if the teams' R&D is being used for the benefit of general society. Indeed, at a time the sport's powers-that-be, and some teams, are calling for a budget cap, the knowledge that 12% of your R&D budget will be paid back in cash encourages teams to spend more.
Furthermore, at a time race fans in the UK face the real prospect of losing the British Grand Prix after next year's event, it seems wholly wrong that while the government will not step in and help save the event – for fear of the public outcry – it will willingly hand over £112.2 in taxpayers cash to teams based in the UK, but that race under foreign licenses, merely to do what they do. Pitpass
Herbert: If Russell Becomes F2 Champ He Should Be In F1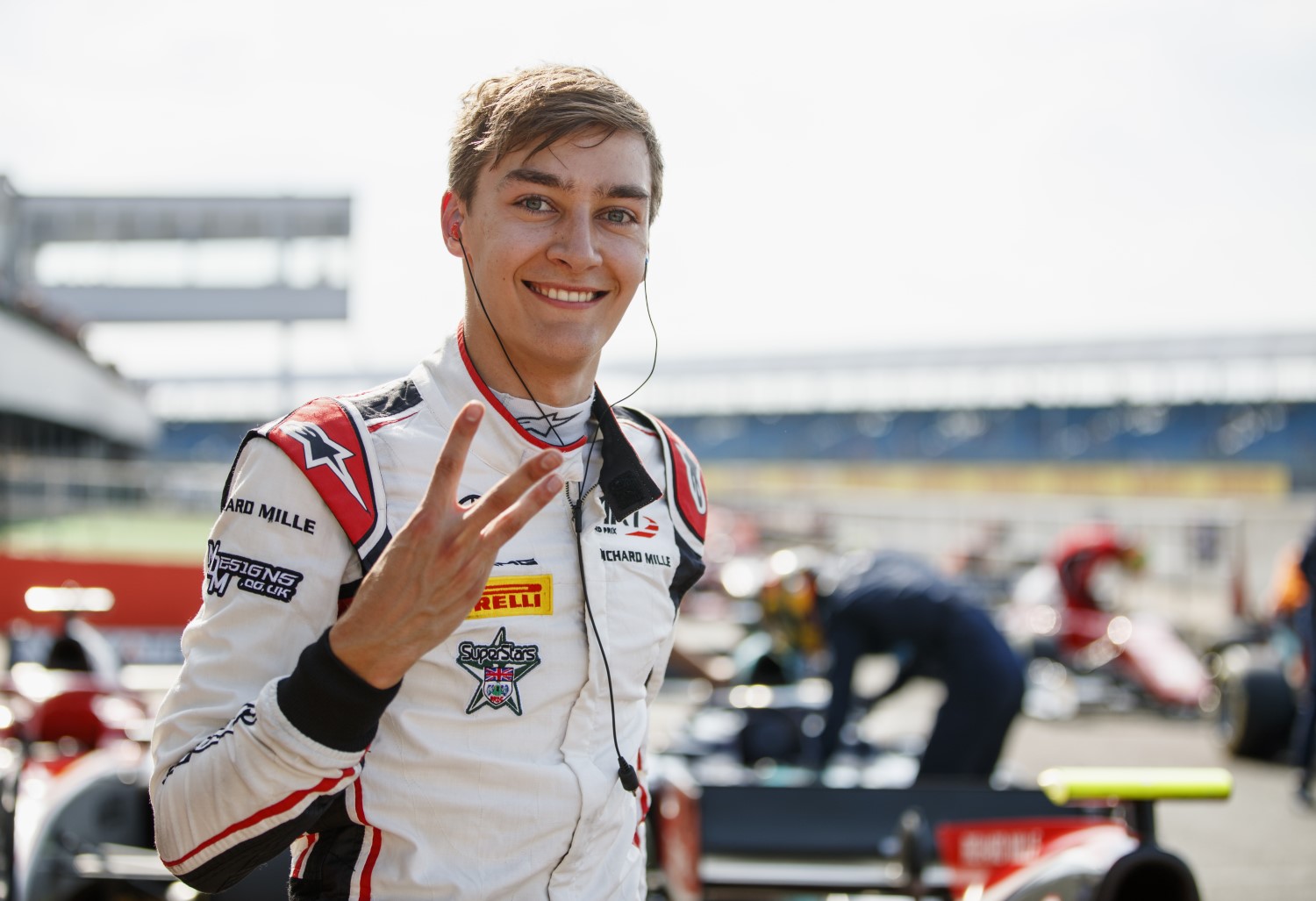 George Russell easily beats Lando Norris in F2 week-in and week-out. Yet Norris landed an F1 seat and he did not
George Russell is "one of those" Mercedes backed drivers who despite his obvious talent and promise, may have to skip a year of top-level racing should he become Formula 2 champion at the end of the season, an accolade which grand prix winner Johnny Herbert believes deserves an automatic ticket to Formula 1.
Russell has tested for Force India, but there is no place for the 20-year-old Englishman in the team's new Racing Point era and he is hardly high on the shopping list for Williams at this stage.
The Mercedes Formula 1 junior has carried out testing work for Racing Point Force India, but with Lance Stroll looking certain to join Sergio Perez at the team, that seat is off the table for Russell.
But Sky F1 pundit Herbert is adamant, "If George goes on to win the championship, and personally I think he will, he should get an F1 drive."
Russell leads the F2 championship, with Lando Norris chasing in what has turned into an intriguing duel between Britain's next generation of potential F1 stars.
"It's good getting this experience from F2," insisted Herbert. "In this tense battle that they have been in since race one. Hopefully they will be able to use that to their advantage in F1."
"That's where the hard work really starts, it's getting that momentum and carrying that through. The confidence that gives you is so, so powerful."
Meanwhile, Russell has added his voice to the call for teams to be allowed to run a third car, as the 20-car grid is simply not doing justice to the abundance of talent on the fringes of Formula 1. grandprix247
Mazepin Company Sues Force India Administrators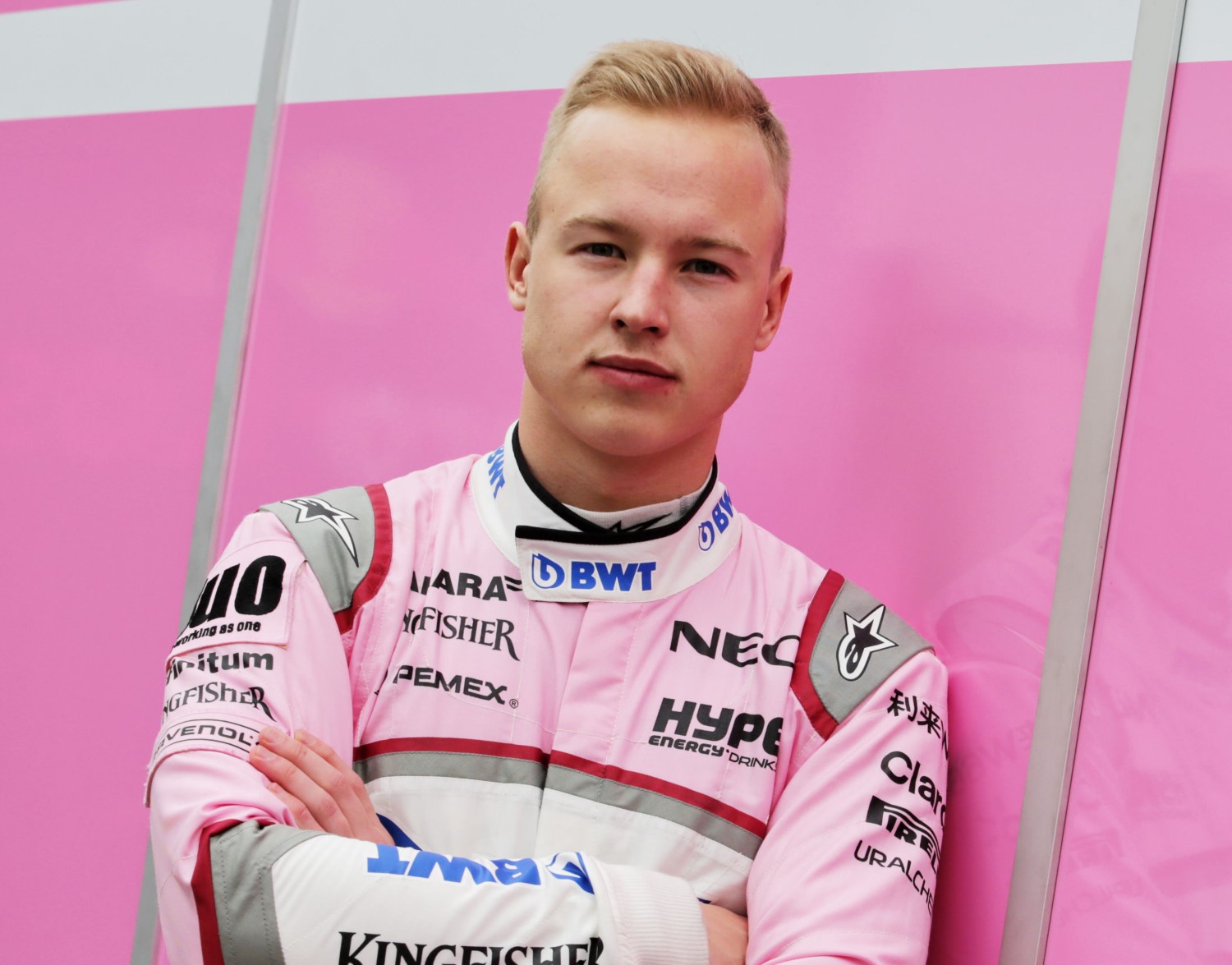 Mazepin's father Dmitry is co-owner of Uralkali. They are certain they were screwed out of the Force India deal. They should just buy the Williams team now
Russian Potash producer Uralkali is suing the administrators of the Force India Formula One team after losing out in what it called a "flawed sale process".
The company said in a statement it had started proceedings in the London High Court and was seeking substantial damages for "prejudicial and unequal treatment".
British-based Force India went into administration at the end of July before a rescue deal led by Canadian billionaire Lawrence Stroll, the father of 19-year-old Williams F1 driver Lance, was announced on Aug. 7.
Uralkali co-owner Dmitry Mazepin is the father of 19-year-old Nikita, who is a development driver for Force India. The team are competing at this weekend's Russian Grand Prix.
The statement did not mention Mazepin but emphasized the business rationale behind Uralkali's bid.
"The Company sells its fertilizers to more than 60 countries worldwide, including 20 in which Formula 1 holds its Grand Prix Championship," it said.
"For several years, Uralkali, together with one of its subsidiaries, has been a partner of Force India and one of the sponsors of the Russian Formula One Grand Prix in Sochi," it added.
"Force India would be a highly effective and valuable marketing tool for the business."
Joint administrators Geoff Rowley and Jason Baker, for FRP Advisory LLP, said last month that all bidders were given equal opportunity to submit the best deal.
They added that they had "closely followed our statutory duties and objectives as administrators and had the advice of experienced legal counsel".
The administrators could not be immediately contacted for further comment.
Uralkali said the winning bid was lower than the one it had submitted and described the responses from administrators as "inadequate".
The Russian company said its "extremely generous offer", that had included a cash consideration of between 101.5 and 122 million pounds ($160.13 million), would have paid more than 40 million pounds to Force India's holding company, Orange India Holdings Sarl.
The team was previously co-owned by troubled Indian magnate Vijay Mallya, whose assets are subject to the terms of a freezing order in favor of 13 Indian banks, and the Sahara Group.
"We had a strong business case for acquiring Force India and we believe our bid was the best one tabled," said Paul Ostling, a senior independent director of Uralkali.
"We have serious concerns as to why the Administrators did not use the opportunity to maximize the amounts that could have been paid to creditors and shareholders." grandprix247
Prost: We were a bit surprised when Daniel said yes
Alain Prost shocked Ricciardo would sign with his loser team
Renault bosses were surprised when Daniel Ricciardo agreed to join the team after they were frank with him about the future, telling him that frankly that the team would not be contenders next year.
Speaking on Beyond The Grid podcast special advisor Alain Prost, was asked by host Tom Clarkson if hiring Ricciardo is the final piece of the puzzle for Renault, Prost replied: "If you ask me this kind of question I am going to answer very honestly and I think it's a little bit too soon because we are not there."
"When we talked to Daniel, it was a very frank discussion. He knows everything, he has seen everything – and he knows he cannot be a world champion next year. We are going to be better for sure, but it's going to take time."
"We were a bit surprised when he said 'yes I want to come'. He's going to allow us to push the team to become even better and better all the time. It's a little bit more pressure on the team because of him. But at the end, it's positive pressure," added Prost.
Ricciardo is expected to bank $70-million in a two-year deal with the French manufacturer and brings to an end a career with Red Bull who since 2008 bankrolled his early racing exploits in junior series.
The energy drinks organization financed his debut at the 2011 British Grand Prix with HRT and the subsequent 11 races before they promoted him to Toro Rosso in 2012. A couple of years later he stepped up to the senior team where he has remained since. grandprix247