Chaves Back With Action Express For Petit Le Mans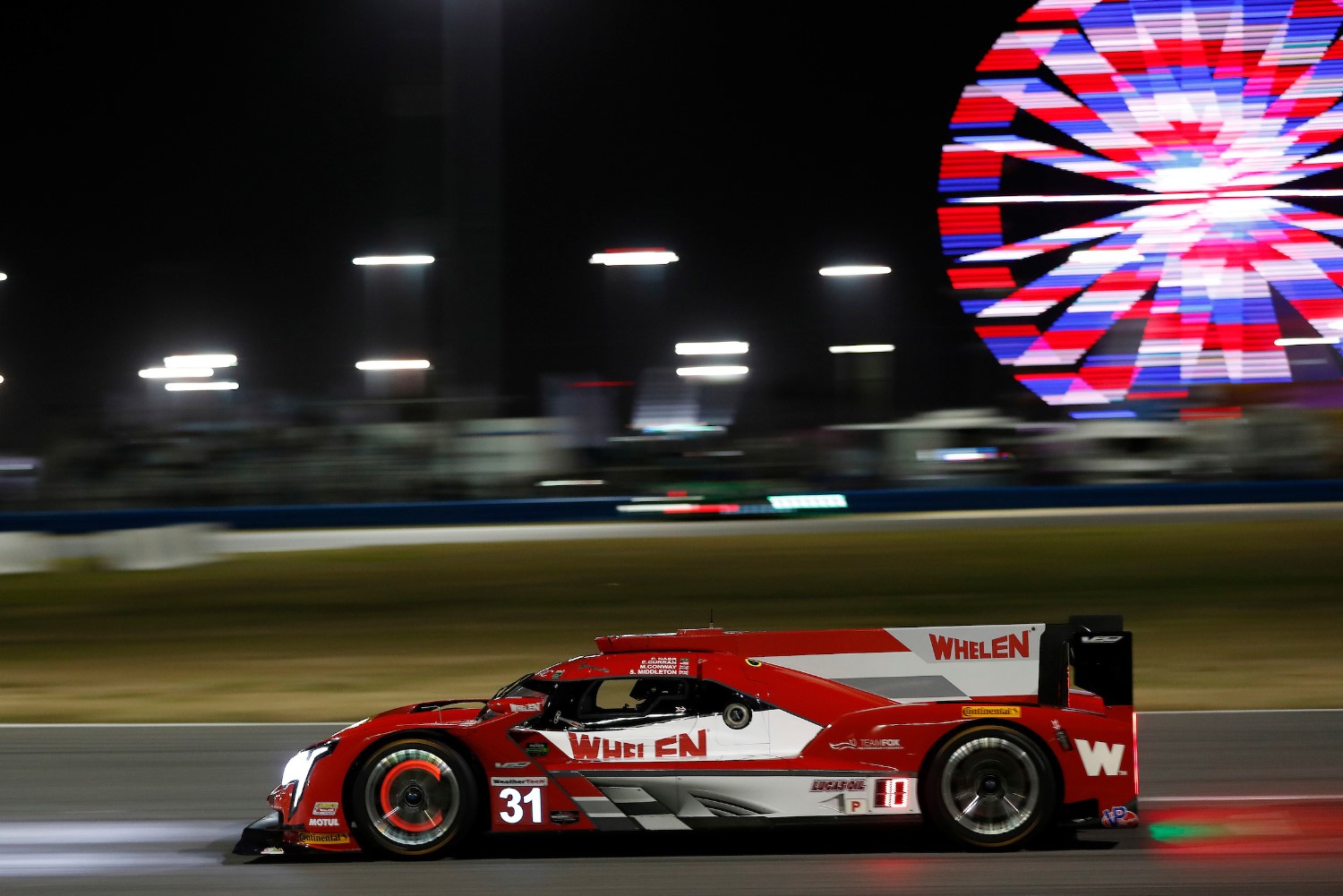 #31 Whelen Engineering Cadillac
Gabby Chaves will return to Action Express Racing for the 21st running of Petit Le Mans on Oct. 13 at Road Atlanta to close out the IMSA WeatherTech SportsCar Championship season.
Chaves will share the driving duties in the No. 31 Whelen Engineering Racing Cadillac DPi. V.R with co-drivers Eric Curran and Felipe Nasr for the 10-hour enduro.
The race will mark his second start with the team this season, having contested the Sahlen's Six Hours of the Glen in the No. 5 Mustang Sampling entry in June. Chaves has a strong record at the fast Georgia circuit going back to his days working up the open wheel ladder, and more recently with his run to fourth on board a Prototype machine in the 2016 edition of Petit Le Mans.
"I'm excited to race the Whelen Engineering Cadillac at Road Atlanta and I hope to help the team close the year out as well as we possibly can," said Chaves. "I really like Road Atlanta, it is one of my favorite tracks in this country. The first half of the lap is so fast and requires a ton of commitment from the driver so it is really rewarding to drive, especially in a car that has the kind of performance that the IMSA prototypes do."