Latest F1 news in brief – Tuesday
Will Mick Schumacher drive for Ferrari like his father?

Schumacher happy with Ferrari interest

Trulli slams current state of F1
Verstappen: I want to have a special birthday
Stroll: 'I'm far from reaching my potential'
Gasly: I do not wish to destroy Verstappen (like Alonso would have)
Schumacher happy with Ferrari interest
(GMM) Mick Schumacher says he is happy with Ferrari's interest in his flourishing formative career.
After a moderate start, the 19-year-old's progress in European F3 is now in its highest gear as he dominates and now leads the championship with just one round to go.
The driver he has passed in the standings, Red Bull driver Dan Ticktum, is not impressed with Schumacher's sudden surge in form.
"It seems to have come from nowhere," he said. "Unfortunately I am fighting a losing battle as my last name is not Schumacher."
Schumacher, the son of F1 legend Michael Schumacher, brushed off Ticktum's skepticism, choosing instead to thank Ferrari boss Maurizio Arrivabene for his recent kind words.
Amid the young German's current winning streak, Arrivabene said "the door at Maranello is always open" to Schumacher's son.
"I always say he should have fun, stay focused and concentrated and grow up slowly but certainly," said the Italian. "Then we will see about the future."
Schumacher said Arrivabene's words are "very positive".
"It's nice to see that my performance is recognized, and if it's by a team like Ferrari, that's very nice. But to just be mentioned generally in the world of formula one is positive," he said.
Schumacher has been linked with Toro Rosso, but much more likely is that he will step into the paddock next year with a full-time Formula 2 seat.
He said of the future: "The focus right now is clearly on Formula 3. We are discussing it, but at the moment there is nothing fixed."
Trulli slams current state of F1
Jarno Trulli
(GMM) Former F1 driver Jarno Trulli has slammed the way the sport has changed since he stopped racing seven seasons ago.
The Italian, now 44, contested over 250 grands prix, but now laments the state of formula one today.
"What has formula one become?" he told the blog of Italian journalist Leo Turrini.
"Do you realize that in Singapore the drivers were 10-12 seconds per lap slower than the pole time? It's absurd, ridiculous.
"I imagine the dismay that guys like Kimi, Fernando, Lewis and Seb must feel, as they knew the formula one that really was formula one," Trulli said.
"That F1 pushed from the start to the finish, but now you need to look after consumption, the tires, so on. Without intervening quickly, this distortion of formula one risks becoming irreversible.
"I regret it enormously because I love this world — it represented so much of my life. What a pity," he added.
However, Trulli said he has been genuinely impressed with Lewis Hamilton this season.
"He has always been strong but usually something goes wrong with him, but this time he has made no mistake. I'm sorry to say it but he has been better than Vettel," he said.
"For Ferrari, the dream is fading once again."
Verstappen: I want to have a special birthday
Sochi
Red Bull driver Max Verstappen turns 21 on Sunday, the same day as the Russian Grand Prix, the Dutchman is hoping to make it a memorable despite accepting that he has an underpowered car at his disposal.
Ahead of the Sochi race weekend, Verstappen is quoted by his website, "This year's Russian Grand Prix will be a special one for me. It is my 21st birthday on Sunday, so hopefully I can make it one to remember. I think I celebrated my 18th there also, so it won't be new to have my birthday in Sochi."
Recently Verstappen has publically bemoaned the lack of horsepower, for Renault ears of course, and said earlier this month, "It's quite painful how much we lose on the straight but it is what it is. We're pretty far off the front. The Ferraris and Mercedes will be too quick for us."
Fifth is the best result the Dutchman has scored in four visits to the former Olympic venue, "I feel Russia is an up-and-coming Grand Prix as it still feels quite new to me. As well as being in the Olympic Park the track has a unique layout. The views from parts of the track and the hotels are really nice."
"On one side you have the mountains and on the other, the sea. It's not the best track for our car so it's vital to get the set-up right for specific corners, we know we will lose time on the long straights so cornering is key,"
Stroll: 'I'm far from reaching my potential'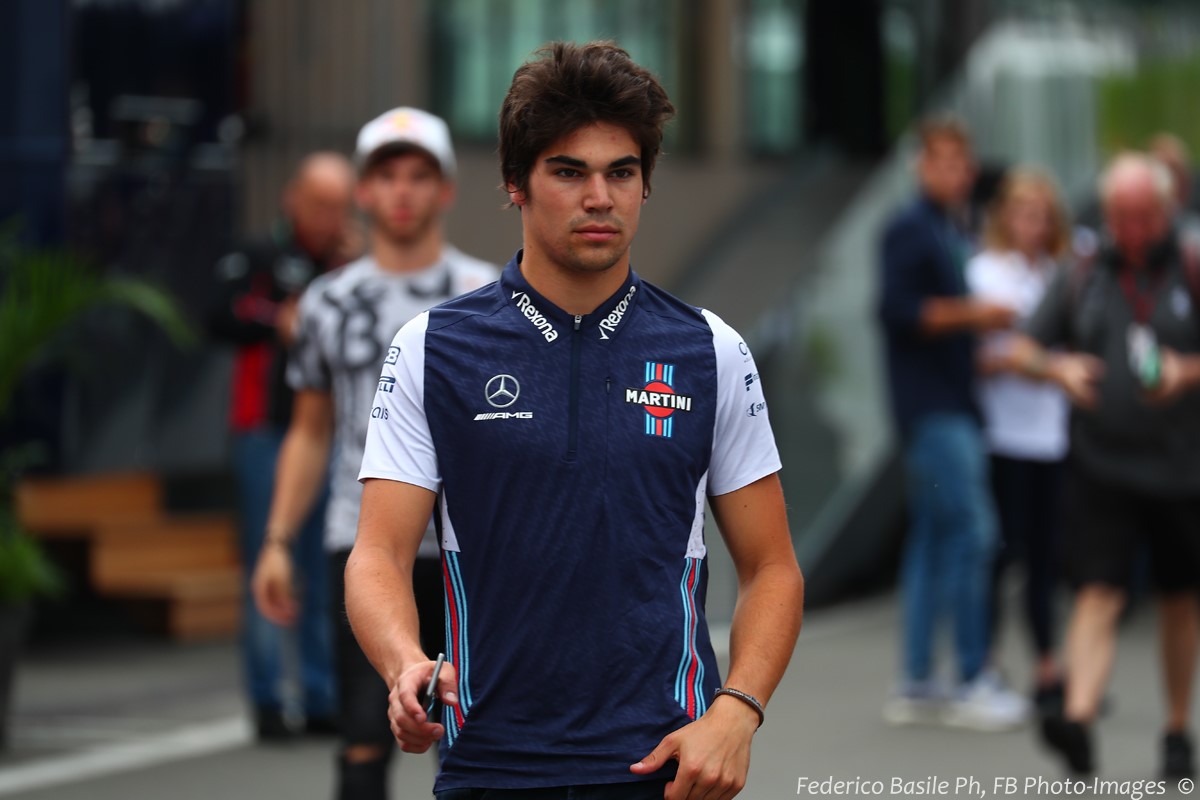 Lance Stroll still only 19
It hasn't been a great season for Canadian Lance Stroll in terms of results, finishing in the top 10 in two grand prix F1 races this season for a total of six points, but Stroll still sees reason for optimism.
"I'm still only 19 so I think I'm far from reaching my potential as a driver," he said. "I still have so much to learn and I gain so much experience every time I get in the car, I still feel I'm learning.
"So there's definitely a lot more to come. But at the same time, when I reflect on where I was last year I think I've come a long way as a driver with seat time and experience."
By this time last year, Stroll totaled 28 points on five top 10 finishes, including a career-best third in Azerbaijan. He finished last season with 40 points to sit 12th on the grid in drivers' standings.
Williams has struggled with their FW41 model this season, fueling rumors of a potential move to Force India next year for Stroll. Stroll hasn't addressed the rumors publicly, but his father, Lawrence Stroll, along with a group of investors, purchased the team back in August.
"I feel like I'm a lot more on top of the car. I know that from a position [results] point of view that doesn't show because of where we are as a team. But I definitely do feel that I'm getting a lot more out of the car, and I'm much more on top of things in qualifying and the race, strategically, my starts, all those aspects," Stroll said.
"Now it's just about carrying on improving on those details and building myself as a driver. In racing, like in any sport, you never stop improving." TSN.ca
Gasly: I do not wish to destroy Verstappen (like Alonso would have)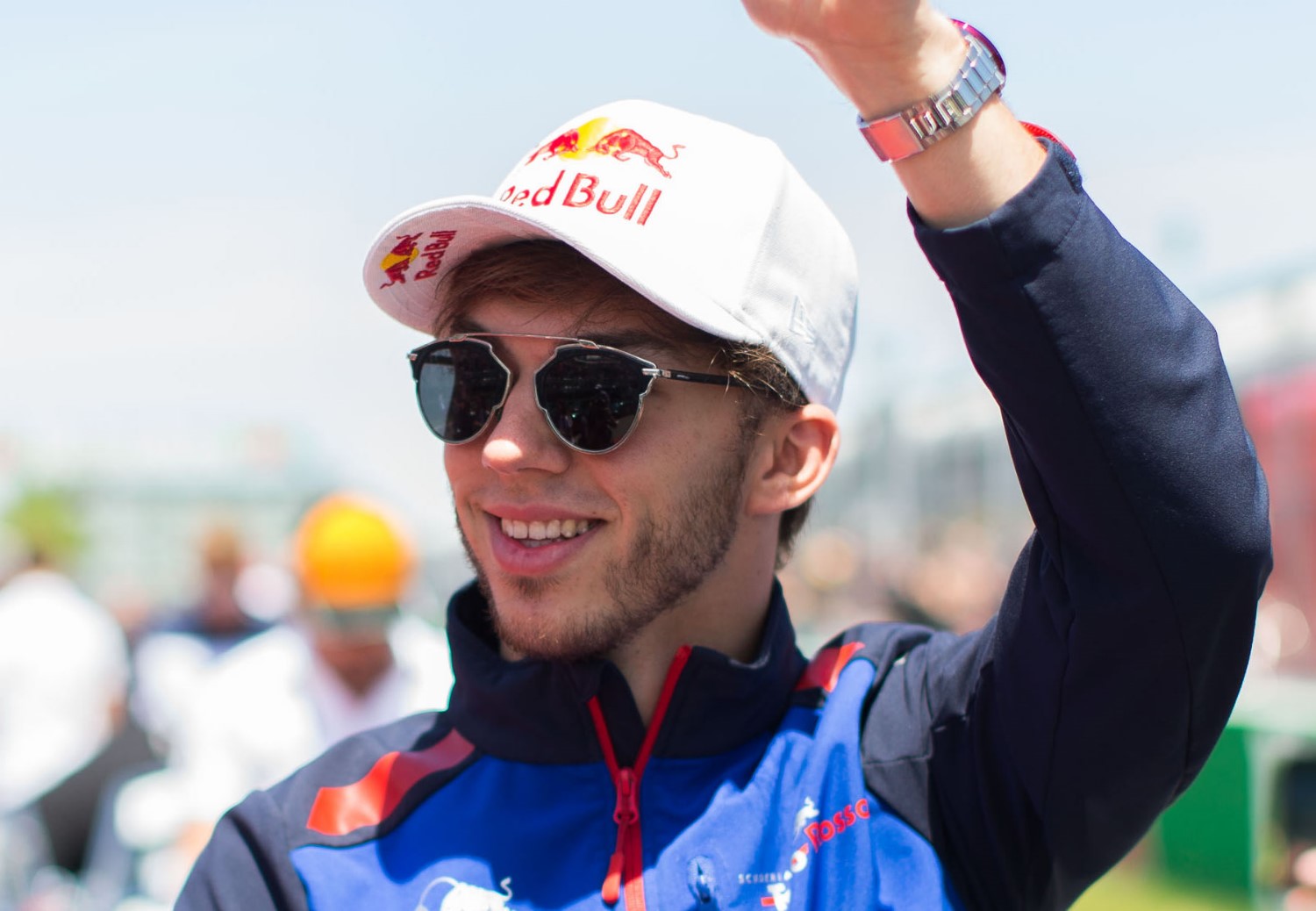 Red Bull were afraid Alonso would destroy Verstappen like he has all his teammates, so they hired Gasly
The number one unwritten rule of a racing driver is to beat your teammate, next year Pierre Gasly intends beating Red Bull teammate Max Verstappen but has no desire to "destroy" the driver he will share a garage with, in 2019.
Asked by Ziggo Sport host Olav Mol asked Gasly if he wanted to destroy Verstappen, the Frenchman replied, "Certainly not, I do not wish to destroy him but we are both racing drivers and of course I am going to Red Bull to be the best. I want to be the best Formula 1 driver and that is also what Max wants."
If 22-year-old Gasly has any advantage moving from Toro Rosso to Red Bull, it is that he has experience with the Honda power unit while Verstappen has only driven Renault powered cars since he departed Toro Rosso.
Next year the energy drinks outfit will become the defacto Honda works team.
Gasly has no doubt that the Japanese auto giant has the commitment and resources to do the business, "They are doing their utmost, everything they can to make it a success."
"We have to give them some time, but they want to win victories next year, and I hope we will be able to compete for the victories from the start."
"Honda has everything to make it a success, but they still need to find more power," conceded Gasly. grandprix247