Pennsylvania sprint car racer Greg Hodnett killed in crash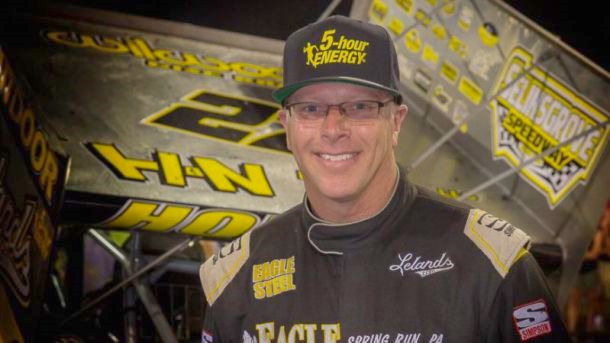 Greg Hodnett
Veteran sprint car driver Greg Hodnett was killed in a racing accident at BAPS Motor Speedway in York Haven, Penn., on Thursday night.
The 49-year-old Pennsylvanian reportedly lost control and rolled his car into the Turn One wall of the short dirt track, dying on impact.
The York Daily Record reported that an autopsy will be performed on Saturday to determine the exact cause of death, and that the crash is being investigated.
Hodnett, driving Mike Heffner's familiar No. 27, started ninth but had worked his way into the top five during the 30-lap feature when an apparent mechanical failure on lap 28 sent him into the turn-one wall at the four-tenths-mile dirt oval near the entrance to the pit area.
The car flipped before coming to rest, according to CBS 21.
Danny Dietrich was declared the winner of the event, while the remainder of the racing program was canceled.
Hodnett was the World of Outlaws rookie of the year in 1993 and won 20 races in the series over the years. His last came at the Knoxville Nationals in August, where he beat NASCAR regular Kyle Larson, who paid tribute to him on Twitter, writing that "I've always felt Greg was one of the best to ever strap into a sprint car and accomplish the things he has across the country. Feel honored to have had some great battles with him over the last few years! RIP"
"To me, Greg represented the true gentleman competitor in the pit area," said World of Outlaws CEO Brian Carter.
Hodnett's website was updated with the following statement on Thursday night:
"Please keep Sherry, the entire Hodnett family, and the Heffner racing team in your thoughts and prayers. Greg was a professional in every sense of the word, and will be desperately missed."
Hodnett was a second generation sprint car racer, having followed his father Hoyette into the sport. Hoyette died in 2012 at age 69 and Greg's last tweet was a message marking his birthday, September 14.
"Wishing my father in heaven a Happy Birthday. Sure do miss him."