Streaming content and history of IndyCar Ratings on NBCSN
So much for streaming content and the young fans watching. 629,000 people watched the IndyCar finale at Sonoma last Sunday on NBCSN. The pundits say "but young people don't watch TV anymore, they stream their content." and that is why TV ratings are down. So we have the streaming numbers now from those cable cutters. Wait are you sitting down?
9,000 young people streamed the race broadcast so the total viewers were 629,000 + 9,000 = 638,000.
As we have been saying, it's the TV Ratings Stupid. The number of people watching IndyCar racing on TV dwarfs streamers, and it will for a very long time. The only way to bring value to sponsors is to put 100% of your races on network TV. While the numbers may be down, that is where the majority of eyeballs still are. So for the time being that is where the focus must be.
The NFL is still getting 20M-30M viewers for most of their games – on network TV. Games on cable get 1/2 of that on ESPN, and even less on other cable channels.
As the chart below shows, there is no growth in the NBCSN numbers. All races must be moved to NBC. Do that and there will be an explosion of sponsors and advertisers. This notion that people are moving to streaming content is a fallacy. Numbers (9,000) don't lie.
Note – When IndyCar left ESPN the viewers dropped by 50% and they never recovered.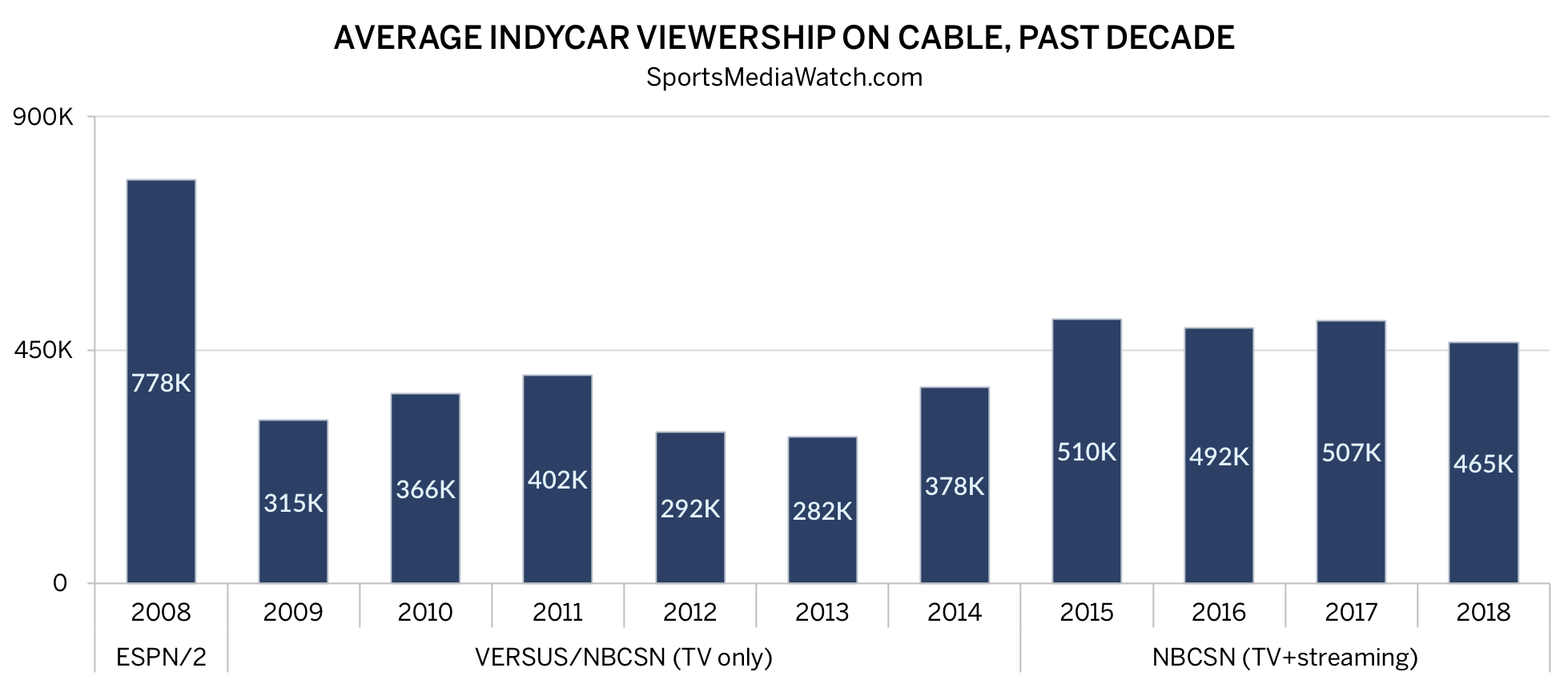 9 years on NBCSN and nothing close to 1 million viewers