Latest F1 news in brief – Friday
The F1 world hopes Mick Schumacher is good enough for F1

Schumacher would boost F1 ratings – Glock

Vettel misses Schumacher amid 2018 struggle
Beating top teams 'ridiculous' goal – Budkowski
Monza, Silverstone still in doubt after 2019
Brawn: We are targeting 24 F1 races per year
Ecclestone: It would never happen with Schumi and the Italians!
Schumacher would boost F1 ratings – Glock
(GMM) Mick Schumacher would reinvigorate interest in formula one within Germany.
That is the view of Timo Glock, a former grand prix driver who is now in the paddock as a pundit for German television.
He told the Rheinische Post that young Schumacher is ready for the next step in his career.
"I've talked to him a couple of times and I think for him, his best options now are GP3 or Formula 2. Either way, he would be closer to formula one," he said.
"If F1 had a Schumacher again, it would boost the interest in Germany. Right now the ratings are good with an average of 4 million viewers. But at the height of Michael Schumacher, it was more like 10 million.
"The current drop is normal and we saw it when Boris Becker and Steffi Graf finished their careers," Glock added.
Glock, who now races in the German touring car series DTM, also lamented the latest driver developments in F1, with the talented Esteban Ocon set to be ousted by Lance Stroll, the son of a billionaire.
"They are dramatic developments and show that the sport is going in the wrong direction," he said.
"Of course, the best teams have the best drivers in the world, but behind them there is more and more of a question mark. I honestly think the driving level is higher in DTM."
Vettel misses Schumacher amid 2018 struggle
Schumacher and Vettel in 2011
(GMM) Sebastian Vettel thinks he would benefit from the advice of his old friend and mentor Michael Schumacher.
One analysis of recent events is that, despite finally having the best car, the German driver and Ferrari are self-sabotaging their chances of finally beating Mercedes and Lewis Hamilton.
Vettel admitted to Sport Bild that he misses the input of his old mentor Schumacher, whose condition following brain injuries in late 2013 is largely unknown.
"If he was healthy, I would ask him about many things," Vettel said.
"Not necessarily how to drive, but more things that are behind the scenes. Teamwork, formula one politics. He has a lot of experience from his time with Ferrari."
Two prominent F1 figures agree.
Mika Hakkinen, a retired double world champion, thinks Ferrari and Vettel are throwing 2018 away with "many mistakes and strange decisions".
"I have seen that Sebastian has said he wishes he had Michael Schumacher available to ask for advice, and I can understand why," the Finn told his Unibet column.
"Working very closely with the management and senior technical staff, Michael knew how to help get the most out of the Ferrari team. And it looks like Vettel has lost some faith in the team to provide him with the necessary support," Hakkinen added.
Former F1 supremo Bernie Ecclestone has a similar opinion.
"Everything is already decided," he told Blick newspaper. "Hamilton is world champion.
"Unfortunately Ferrari messed it up in Monza and Singapore with the strategy. That would have never happened at Ferrari with Schumacher," Ecclestone added.
Beating top teams 'ridiculous' goal – Budkowski
Marcin Budkowski makes his boss Cyril Abiteboul eat his words
(GMM) Renault is not ready to charge for the world title.
That is the admission of Marcin Budkowski, a former leading FIA official who has controversially switched to the French carmaker Renault's works F1 effort.
He has recently been restructuring Renault in the background, but says those efforts will need to continue even after Daniel Ricciardo joins the team.
"We're currently 1.5 seconds from the best," Budkowski admitted to France's Auto Hebdo.
"It would be ridiculous to say that we can erase this deficit when you consider organizations like Mercedes and Ferrari," he added.
"But Renault is now a big organization that continues to grow. At the end of the season, we will have grown by 50 per cent compared to the workforce present at the buyout of Lotus in December 2015.
"We will be close to 700 people at the end of year but that does not mean that the fruit of the collective work of these 700 people will be visible from January," Budkowski said.
"When people arrive, a time of adaptation is necessary. When you have young people, you have to train them.
"And we recruited a lot of apprentices and newly-graduated talents. We are only now seeing the benefits of the recruitments of 2016 and 2017 now."
Monza, Silverstone still in doubt after 2019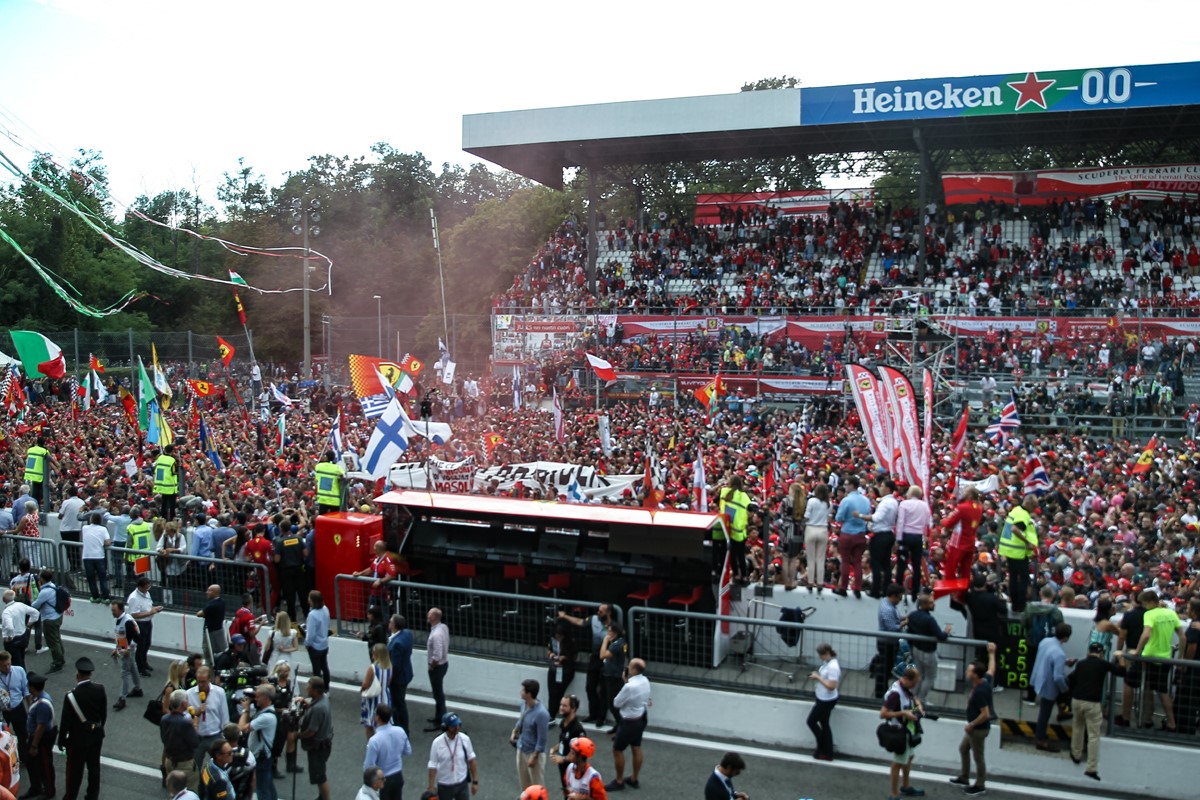 F1 without Monza? Say it ain't so.
(GMM) A question mark continues to linger over the future of the historic Italian grand prix.
The fabled race at Monza has been under a cloud for some time, but after the latest meeting of the organizing club the Aci, president Angelo Sticchi Damiani says that uncertainty persists.
"We wanted to inform the officials that we cannot run the race under the existing terms of the contract," he is quoted by La Gazzetta dello Sport.
"The revenue from ticket sales does not cover the cost of the organization, and already our losses in amount to EUR 11-12 million.
"We will fulfil the conditions of the current contract, but if we do not agree with Liberty Media on new ones, after 2019 we will not be able to be on the calendar," he added.
Sticchi Damiani said it is a similar story at Silverstone, where the British grand prix could also fall off the calendar after 2019.
"In formula one, it must be understood that under European Union rules, we are not allowed to receive government subsidies," he said.
"I talked with the organisers at Silverstone and they are still determined that formula one will be held at their track for the last time in 2019."
Brawn: We are targeting 24 F1 races per year
Ross Brawn
Formula 1 motorsport director Ross Brawn believes Formula 1 can do with a world championship season of 24 races while looking to restructure the points system but retaining the three-day grand prix weekend format.
"We want to increase the amount of races – the number we have said we are targeting is 24 – so we need to reduce the impact of a race weekend on the teams so that we can fit those races in."
"We believe Formula 1 can accommodate more races though the message is very clear: they have to be 24 quality events. We don't want races just because they're adding numbers, we want them because they really add to Formula 1."
"We're looking at how we achieve that and are currently in discussion with the teams on how we can configure a race weekend to make it more effective, efficient and entertaining."
Brawn also revealed additional tweaks are on the cards, "We're looking at the format for qualifying; how the points system works. We're in deep discussion with the teams and the FIA on how we could improve those."
"We've had feedback from the fans and they feel, below tenth, nobody's racing for anything and that teams might be preserving their cars due to constraints of PU elements and gearboxes, etc."
"The teams tell us otherwise, and personally I would agree with that, but fans don't perceive it. So we're looking at whether taking the points to 15th place would alleviate fans' concerns that there is nothing to race for beyond P10."
"We are very sensitive to making too many changes, however. When you alter elements a lot it can almost become the new norm – that things get changed all the time – and I don't think that's a good thing."
Last time Formula 1 toyed with qualifying it backfired to the point that it was ditched after a couple of races.
When asked if he feared a similar scenario, Brawn replied, "Qualifying is very good at the moment and the fans like it. They particularly enjoy the sort of build-up to the crescendo at the end. But can we enhance it?"
"Put it this way: there's qualifying for qualifying's sake, and there's qualifying for the sake of the race. What I mean by that is this: taken as a stand-alone event, you definitely want qualifying to be about the very best fighting at the front to see who's the quickest."
"But when you think about qualifying as an element of how the race pans out, then you want qualifying to stir it up a bit and create some disorder so that you've got strong cars out of place. Then qualifying improves the race."
"So the level of jeopardy in qualifying is something we want to look at, where perhaps by reducing the number of runs a car does in each session, teams can't optimize everything. I think we'll move very cautiously, though, because the current format is popular and successful," reckoned Brawn.
Ecclestone: It would never happen with Schumi and the Italians!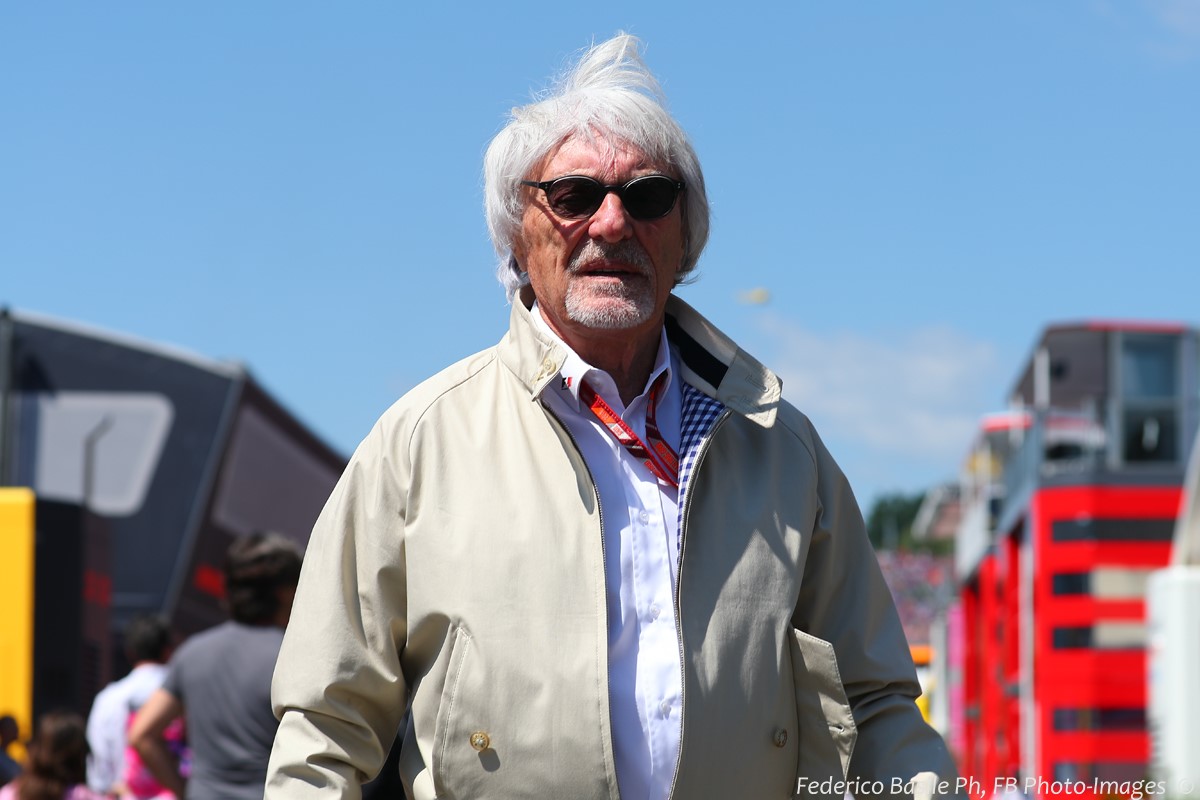 Ecclestone blames Ferrari, not Vettel
Bernie Ecclestone believes that Ferrari are to blame for letting down Sebastian Vettel in this year's title fight, the former Formula 1 supremo citing mistakes by Ferrari which he believes would never happen at Maranello at the time of the team's great Michael Schumacher era.
During a visit to Ringier Pressehaus, publishers of Swiss publication Blick, Ecclestone declared in no uncertain terms, "Vettel was, unfortunately, let down by Ferrari in Monza and then again in Singapore they called him into the pits too early. It would never happen with Schumi and the Italians!"
"Actually, everything is decided for this year, Hamilton is world champion," added Ecclestone.
With six rounds remaining Hamilton leads the drivers' championship standings by 40 points over rival Vettel, with only six of the 21 races remaining. The German and his Ferrari team have been their own worst enemies in the latter half of the season.
The Reds began the year strong with Vettel getting an early lead in the championship, but Mercedes plugged away with Hamilton raising his game to an impressive level while Vettel has made some glaring errors (Hockenheim) while his team have also 'fumbled the ball' at crucial times.
Ecclestone controversially said last year that there were too many Italians running Ferrari previously and also revealed how the legendary Italian team were favored during his long tenure at the helm of the sport.
Last year he said: "F1 is Ferrari, and Ferrari is F1. Helping Ferrari has always been the smartest thing to do. It was always done through the technical regulations."
"The teams are important to F1, but Ferrari is more than that. So many things have been done over the years that have helped Ferrari to win."