Sebring adds Rust-Oleum as sponsor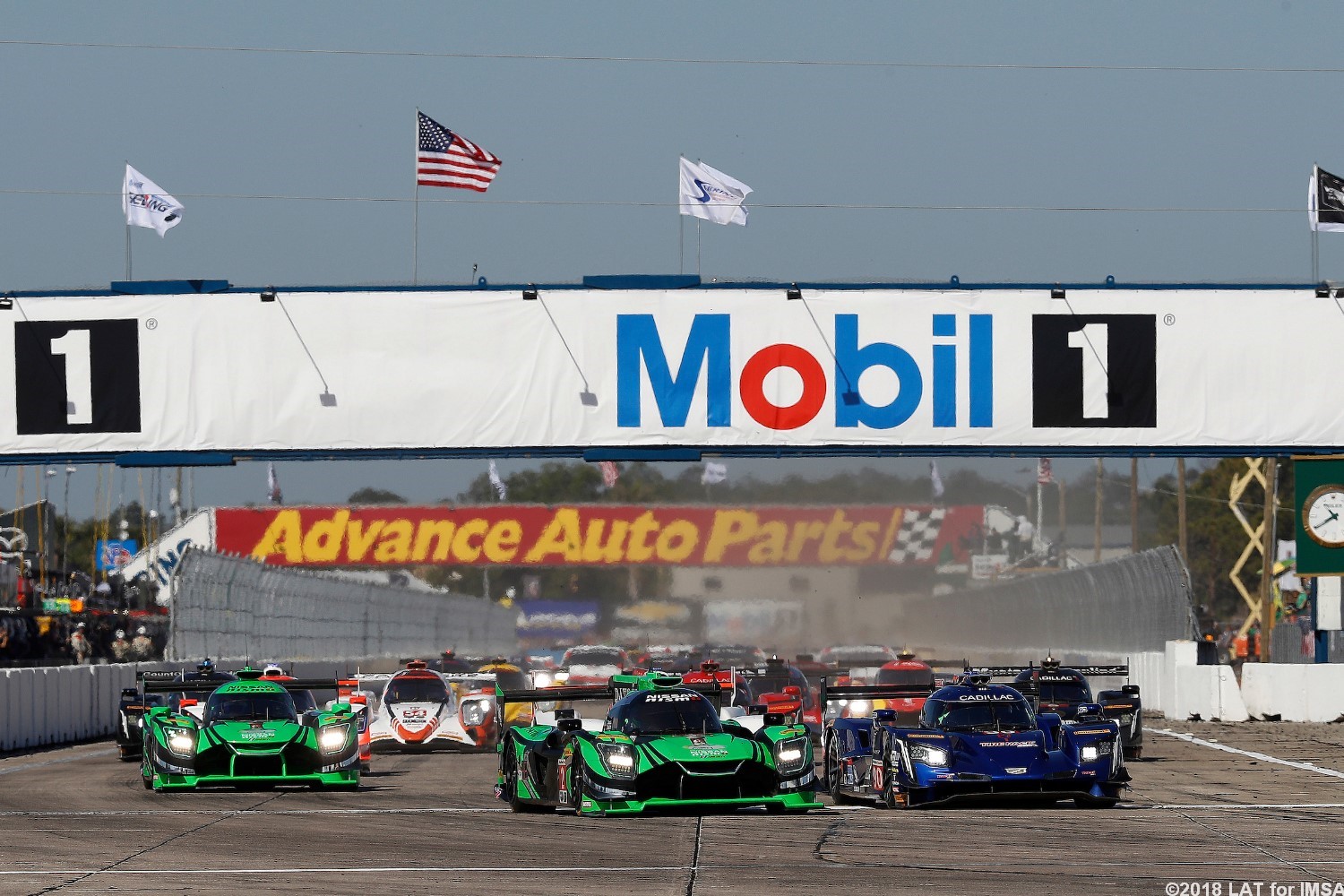 Sebring
Rust-Oleum and its Seal-Krete High Performance brand have become the official coatings of Sebring Int'l Raceway.
The multi-year agreement provides Seal-Krete marquee positioning in Sebring Int'l Raceway's famed winner's circle, a location where Seal-Krete products have been used for several years.
The Sebring Winners Circle – which has experienced intense Florida sun, Hurricane Irma and foot traffic from thousands of competitors, fans and race cars – still looks brand new under its coatings of Seal-Krete High Performance, which cover both the stage area and the floor of Winners Circle.
As facilities, guard rails, walls and even the race-track itself are painted, Rust-Oleum will have a product to cover the many different surface types at the 66-year-old facility. Every year Sebring Int'l Raceway has its guard rails surrounding the 3.74-mile circuit painted in blue and white just before the Mobil 1 Twelve Hours of Sebring presented by Advance Auto Parts.
In addition, interior walls in suites and offices, as well as exterior walls and handrails, will be freshly painted with Rust-Oleum products.
"Having a high-performance paint company with as many product lines as Rust-Oleum is one of the best partnerships a facility like Sebring International Raceway can have," said Matt Muha, the Raceway's director of maintenance and facilities. "We take pride in making this historic race track look as fresh as possible every March for the Mobil 1 Twelve Hour Classic and having a partner like Rust-Oleum will make that process far easier.
"We have a lot of unique painting and flooring challenges and the teams at Rust-Oleum and Seal-Krete High Performance have already helped us identify solutions."
For more than 35 years, Seal-Krete has been the professional's choice in weatherproofing, protecting and high-performance coatings for concrete and masonry.
"Sebring International Raceway is one of the most historic racing facilities in the world, and Rust-Oleum and Seal-Krete High Performance provide products that are designed for facilities that are subjected to a harsh climate year-round," said Lyle Allen, vice president of sales for Rust-Oleum. "Matt and his team need solutions to combat the sun and moisture that Sebring experiences, and we know we have unmatched products that can exceed their needs.
"This is an authentic partnership given that our products have been used there for years, and we're looking forward to expanding our role with Sebring Int'l Raceway."