Shields Joins Juncos Racing Pro Mazda Line-Up for Chris Griffis Test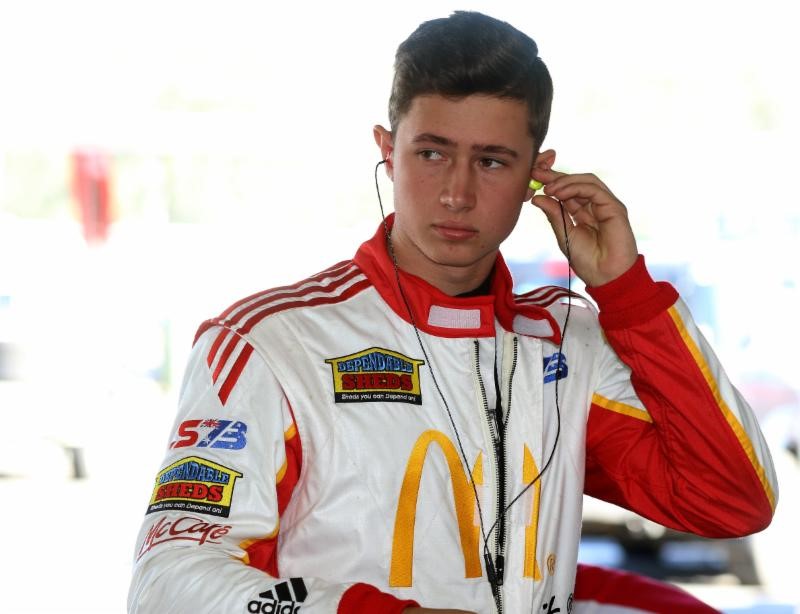 Australian Cameron Shields
Juncos Racing announced today Cameron Shields will join the reigning 2018 Pro Mazda Champions for the Eighth Annual Chris Griffis Memorial Test at the Indianapolis Motor Speedway. Shields is the first driver to be announced to the Juncos Racing Pro Mazda Presented by Cooper Tires driver line-up.
Australian native Cameron Shields will make his first appearance in the Mazda Road to Indy ladder series on the 2.439 mile, 14-Turn road course located at the Indianapolis Motor Speedway. The 17-year-old currently competes in three disciplines the Australian Formula 3, CAMS Payce Australian Formula 4 and Australian Formula Ford, where he has recorded 14 wins and 42 podiums, 6 pole positions and 15 fastest race laps over 57 races. z
Shields said, "The opportunity to test with an outstanding, professional team like Juncos Racing at such an iconic venue (the Indianapolis Motor Speedway) is really a dream come true for me. Over the years I have worked so hard to get to this point and without the help of my sponsors and family, I certainly wouldn't have had this opportunity."
Over the past four seasons Shields has earned 99 podiums, 13 poles, and 46 wins throughout various formula series.
"I started racing from the age of four in Motocross, then at the age of nine I commenced competing in go-kart races, and when I was 14, I was offered the chance to race various open-wheeler categories in Australia. From a very young age, before I even knew a thing about races cars or America, I always wanted to become an IndyCar driver because I would go watch the Indy 300 at the Gold Coast, and of course, Will Power was the man I always cheered for because he is from my hometown Toowoomba!"
Team Owner Ricardo Juncos commented on the opportunity to work with the young Australian during the two-day test, "I am looking forward to meeting Cameron (Shields) next week and working with him on track in the Pro Mazda Championship. He has a strong background in multiple formula open-wheel series, so I am confident he will be successful at the Chris Griffis Test in the PM18 car. I want to thank Cameron, his family, and sponsors for the chance to work together and look forward to being back on track since winning the 2018 Pro Mazda Championship."