NASCAR usurps IndyCar on NBCSN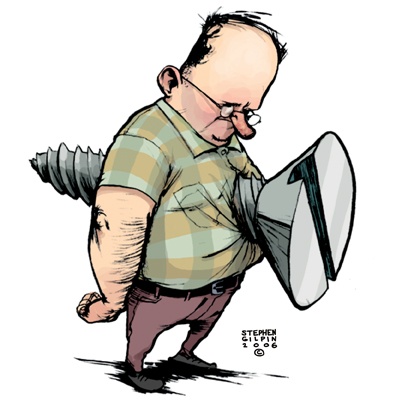 IndyCar will always get the royal screwing from NBCSN when it comes to NASCAR
NBC Sports received some scrutiny and criticism from IndyCar fans yesterday after the Monster Energy NASCAR Cup Series race from Las Vegas ran long, causing NBCSN to both push back the start of the IndyCar season finale from Sonoma and eventually miss part of the first lap of the race.
NBCSN initially pushed the IndyCar race back by a few minutes and IndyCar's official Twitter account tweeted that the race "was on standby while we wait for @NBCSN's current broadcast to wrap up."
NASCAR's crash-filled race was red-flagged for a wreck right around the time the IndyCar race finally started, and NBCSN switched to IndyCar coverage only after missing several turns of the first lap of the race. NBC Sports did start simulcasting the race on CNBC until the NASCAR race wrapped up, but several commenters on Twitter complained that move was not announced early enough, causing some to miss the first seconds from Sonoma.
An NBC Sports spokesperson issued a statement that read, "Due to a red flag near the end of Sunday's NASCAR race in Las Vegas, coverage of the IndyCar Grand Prix of Sonoma began on CNBC and our streaming platforms. For a brief period, IndyCar was simulcast on CNBC and NBCSN, while NASCAR remained in a red flag. When NASCAR overtime began on NBCSN, IndyCar coverage remained on CNBC and resumed on NBCSN when NASCAR coverage concluded." Adam Stern/SBD