Magna joins Andretti and BMW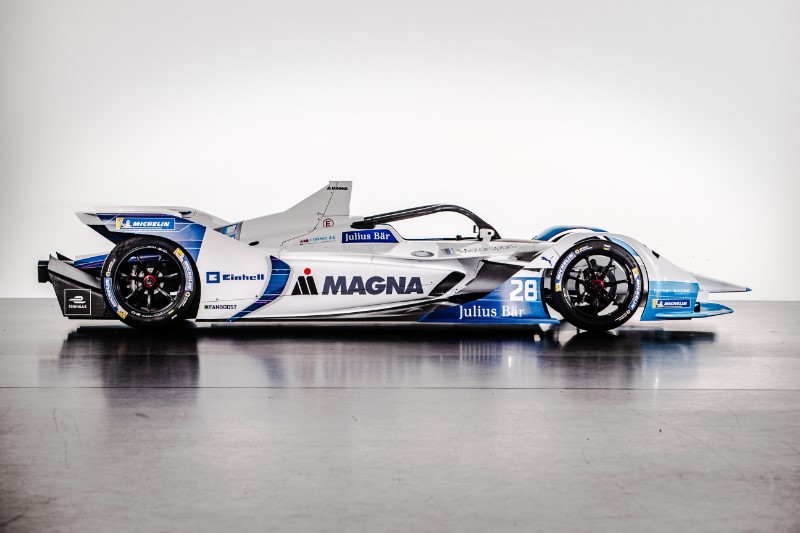 Magna is the primary sponsor
Magna announced it will join BMW i Andretti Motorsport as a primary partner for its Formula E team.
The collaboration with BMW i Andretti Motorsport demonstrates Magna's commitment to making a positive social and environmental impact.
Magna's involvement in Formula E marks the most significant engagement with a motorsports team in the company's history.
About Magna
Magna International Inc. is a Canadian global automotive supplier headquartered in Aurora, Ontario, Canada. In 2014, Magna became the largest automobile parts manufacturer in North America by sales of original equipment parts, and one of Canada's largest companies. Its operating groups include Magna Steyr, Magna Powertrain, Magna Exteriors, Magna Seating, Magna Closures, Magna Mirrors, Magna Electronics and Cosma International.
Magna manufactures auto parts that are primarily supplied to General Motors, Ford Motor Company, and Chrysler LLC. In addition to the Big 3 U.S. automakers, Magna's major customers include Tesla Motors, Volkswagen, BMW and Toyota. In Europe, Magna Steyr holds contracts for the assembly of the Peugeot RCZ and Mini Countryman.