Latest F1 news in brief – Wednesday
Arrivabene calls Bottas a 'butler' not a driver as he plays slave to Hamilton

Arrivabene apologized to Bottas for 'butler' comment

Todt happy if calendar swells to 23 races
Ocon career crisis 'crazy' – Horner
Renault says 'slave teams' a "real problem" for F1
Singapore "tough on the cars, team members and drivers"
Arrivabene apologized to Bottas for 'butler' comment
(GMM) Maurizio Arrivabene says he has apologized directly to Valtteri Bottas for comments made after the recent Italian grand prix.
When asked why Kimi Raikkonen did not perform a Bottas-like 'team role' to support Sebastian Vettel at Monza, the Ferrari boss had said: "We have drivers, not butlers".
"As soon as I said it in the heat of the battle, I knew it would create a controversy," Arrivabene told Italy's Autosprint.
"Since then I have exchanged messages with Valtteri Bottas. I wanted to apologize to him and understand what I meant. It had slipped out but it's not a label I want to use for Bottas.
"I appreciate his response very much that he understood," the Italian added.
Some believe Ferrari had no 'team orders' at Monza because Raikkonen had already been told he would not be driving for the Maranello team in 2019.
But Arrivabene said team orders at race starts is impossible. "I just instructed them to not do anything stupid," Arrivabene insisted.
"It was said that Kimi did something unfavorable to Sebastian, but what should he have done? What he did is exactly what Lewis Hamilton or Sebastian Vettel would have done.
"What happened with Vettel and Hamilton (their clash) had nothing to do with team orders," he said.
Vettel has been roundly criticized for his mistakes in 2018, which despite having the best car could cost him and Ferrari the world championship.
But Arrivabene said it would be "completely wrong to point the finger when there are still so many races to go".
"I answer for the whole team, so it doesn't matter who made a mistake — the driver or the team. Someone must answer, and this person is me," he said.
Todt happy if calendar swells to 23 races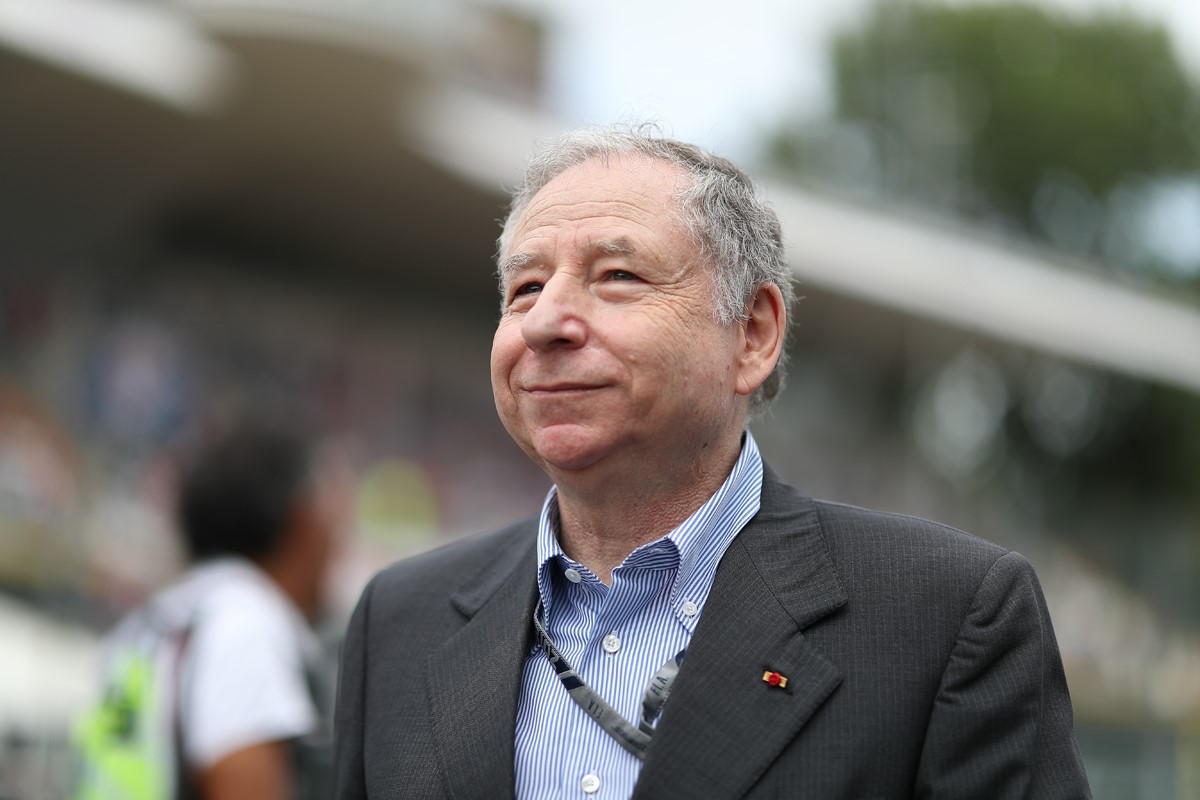 Jean Todt at Monza
(GMM) Jean Todt says he has no problem if the F1 calendar swells to include some more races.
Already, the 21-race calendar for this year and next is controversial, with many saying it is a strain for team staff and arguably too much exposure for F1 fans.
But with Miami and other potential new hosts waiting in the wings, FIA president Jean Todt says he would support commercial rights holder Liberty Media expanding the calendar even more.
"At the moment, I think 21 is a good number," he is quoted by France's Le Figaro.
"After that, if there are 20, 22 or 23 grands prix per year on the calendar, I have no problem with that either," Todt added.
"I think the rights holder is busy doing great work. They are really trying to do the best job they can to modernize F1 and promote the sport around the world."
Ocon career crisis 'crazy' – Horner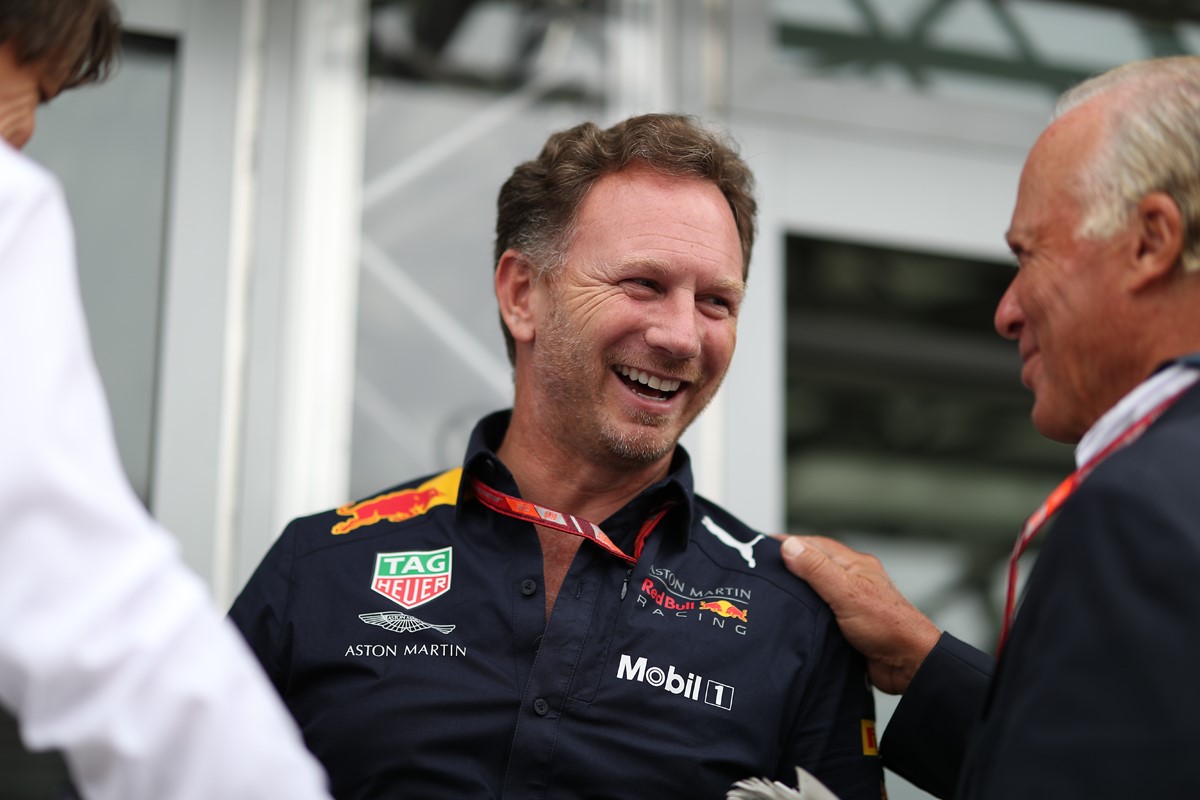 Christian Horner at Monza
(GMM) Christian Horner says it's "crazy" that a driver of the caliber of Esteban Ocon could be left without a F1 seat.
In the next days or weeks, the Frenchman is expected to lose his place at Force India to Lance Stroll, whose father Lawrence has bought the team.
Options at Renault, McLaren and Sauber have run aground, and Red Bull's junior team Toro Rosso is also out of the question for now.
"It's crazy that a driver like Esteban risks not having a seat next year," Red Bull Racing chief Christian Horner is quoted by Sky Italia.
"But for him at the moment it's not helpful that he's a Mercedes-contracted driver.
"If he was released, he would be an obvious candidate for Toro Rosso, but we cannot invest in a young man tied to one of our opponents, and I think that if the roles were reversed it would be exactly the same," Horner added.
On Twitter, 21-year-old Ocon admitted that he has struck a "tough situation" in his career.
"As you know there was no easy way throughout my career," he said.
"I can promise you that it's not at this moment that I will give up. Motivation is high and my old rivals are in top cars which makes me hungrier than ever," added Ocon.
"I dream F1, I train F1, I eat F1, I play F1, I think F1. I'm born to race and my only goal is to be champion and always will be."
Renault says 'slave teams' a "real problem" for F1
Nick Chester
Formula 1 will face a "real problem" of only having a couple of manufacturers ever able to win races if the sport does not act fast to stop the use of 'slave teams', says Renault technical chief Nick Chester.
Moves towards a budget cap in F1 from 2021 have led to concerns that one way for the bigger outfits to get around their spending restrictions will be to collaborate with smaller teams.
It would help the manufacturer ensure that its performance could progress with the spending being done by the smaller outfit.
The FIA has already promised to act on the matter, and Chester is clear that the situation needs to be taken very seriously if F1 is to maintain a competitive field.
"I think it is a real problem if that model continues into budget cap," said Chester, when asked by Motorsport.com for his views on team collaboration. "I cannot see how a team can fight at the front without having one or two satellite teams.
"I think it is something really important that the FIA and F1 need to look at. If that model cannot be effectively got rid of, it will be a big problem and you will end up where, if you want to win, you have to be a manufacturer with two satellite teams or you don't think about winning. So, I think it has a lot of implications going forward."
F1 race director Charlie Whiting said over the Italian GP that the FIA had been alerted about the fears of servant teams, and would be looking into what can be done.
"It's something that we should be concerned about, and it's something we will be discussing," said Whiting. "The [Haas/Ferrari] relationship started it.
"We knew exactly how that was possible in the beginning, and there was a loophole in the beginning which has been closed to new entrants, which is what [Haas] were able to do, a lot more work than a current team, before they were established as a proper entrant.
"But the sort of things we're hearing about are alliances between existing teams. I think that needs to be looked at very carefully."
Chester believes that one way to act would be to increase the number of parts that teams have to produce themselves so cannot be shared – or make more components standard.
"We either need to reverse out of some of the non-listed parts, so there is less part sharing, or if there is going to be part sharing then they need to be standardized," he said.
"Otherwise there are just too many benefits to the satellite team model, which just makes it unattractive for anyone not operating that model."
Asked about what would happen if action was not taken, Chester replied: "I think it is bad news because ideally you want a lot of teams that can win.
"You want the manufacturers, you want some very good independents, and if you have this model where teams can collaborate, there is no point in being an independent any more. It kills that chance of having a good independent team.
"None of the satellites will ever make it to the front either, so you will just end up with three teams at the top." Jonathan Noble/Motorsport
Singapore "tough on the cars, team members and drivers"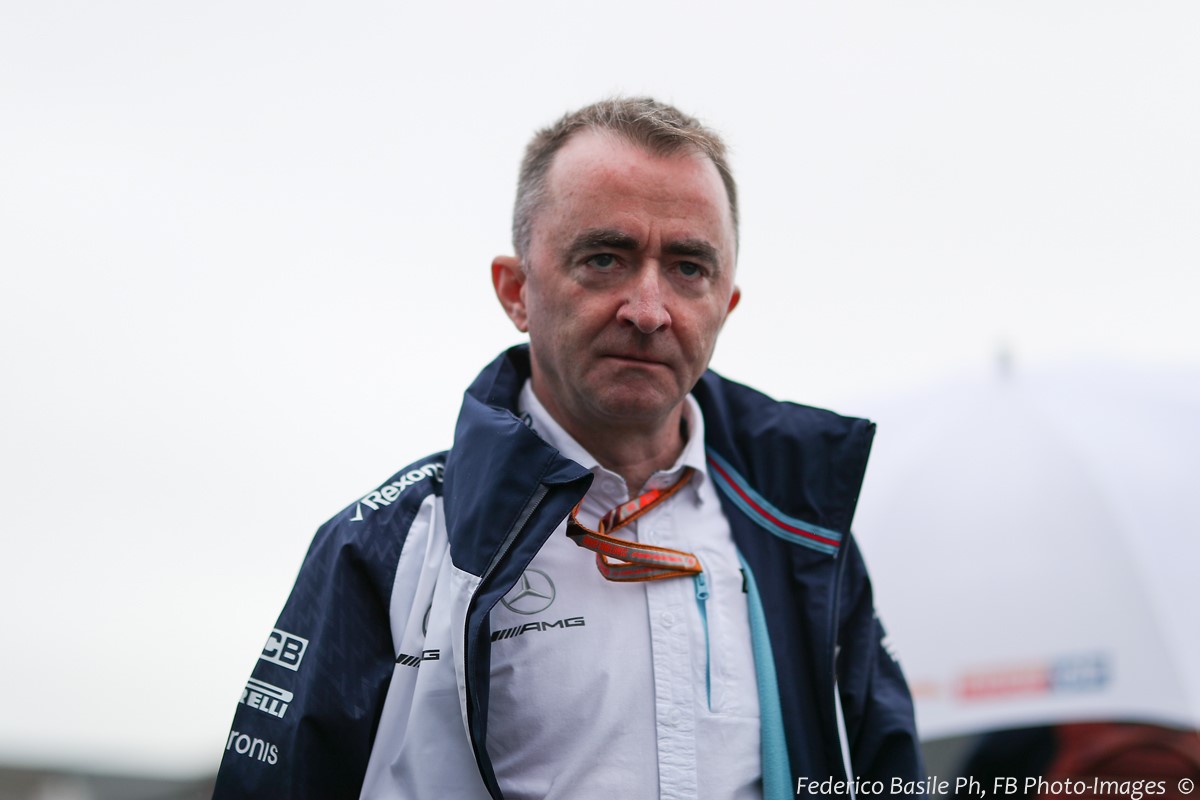 Paddy Lowe
Paddy Lowe says the Marina Bay Street Circuit is unlike any other venue on the calendar, with Formula 1 returning to its now traditional night race this weekend in Singapore.
The chief technical officer of the Williams Martini Racing team says the race is amongst the toughest on the calendar due to his heat and humidity and requires a lot of mental strength and concentration as the drivers race at high speed on the Armco-lined circuit.
It is also hard on the engineers and mechanics as well as the cars, but Lowe expects it to be a great event this season, especially with the fastest Formula 1 cars to date.
"We head to the Marina Bay street circuit this week to start the final international leg of the season," said Lowe. "The circuit is famous for hosting the first ever Formula One night race, and the unique atmosphere created under the floodlights make it unlike anywhere else we go.
"The circuit requires high downforce and good mechanical grip, and is tough on the cars, team members and drivers. Mentally it is one of the toughest races for the drivers as well, with very little opportunity to relax over the course of a lap, combined with the heat and humidity they must contend with, even once the sun has set.
"The race almost always goes to the full two-hour mark because it has a characteristic speed similar to Monaco, but goes to the full 305 km distance, unlike Monaco which has the exception of only needing to reach a distance of 260 km. The engineers and mechanics are also tested in the hot conditions and cars can be pushed to breaking point.
"All of this combined can deliver some exciting on-track action moments, especially towards the end. This effect will be greater than ever with the 2018 cars being the fastest F1 cars to date."
Lowe says Williams will arrive in Singapore with some extra motivation after securing points for only the second time in 2018 last time out in Italy, with Lance Stroll and Sergey Sirotkin both being classified inside the top ten after Romain Grosjean was disqualified post-race for a technical infringement.
"From a Williams perspective, the team head to Singapore motivated, after what transpired to be a double-points finish for the team in Italy," said Lowe.
"And whilst it would have been great to have secured the result on track, both drivers deserved those points, and it was great for Sergey to achieve his first of what we hope are many Formula One championship points."