Romano Fenati loses Moto2 ride following Stefan Manzi incident (Update)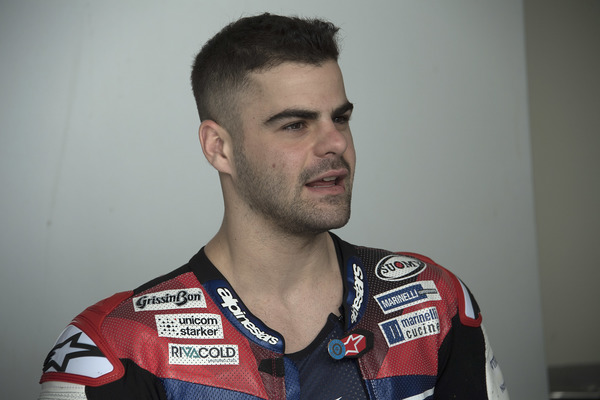 Romano Fenati's career is over
UPDATE The disgraced rider is saying he's leaving the sport all together.
"That world is closed to me, I'll not race anymore. It isn't my world. There is too much injustice. I was wrong, that is true, but nobody cares about my pain."
He went on to defend his actions, saying "I was unable to control my anger but Manzi could have killed me too."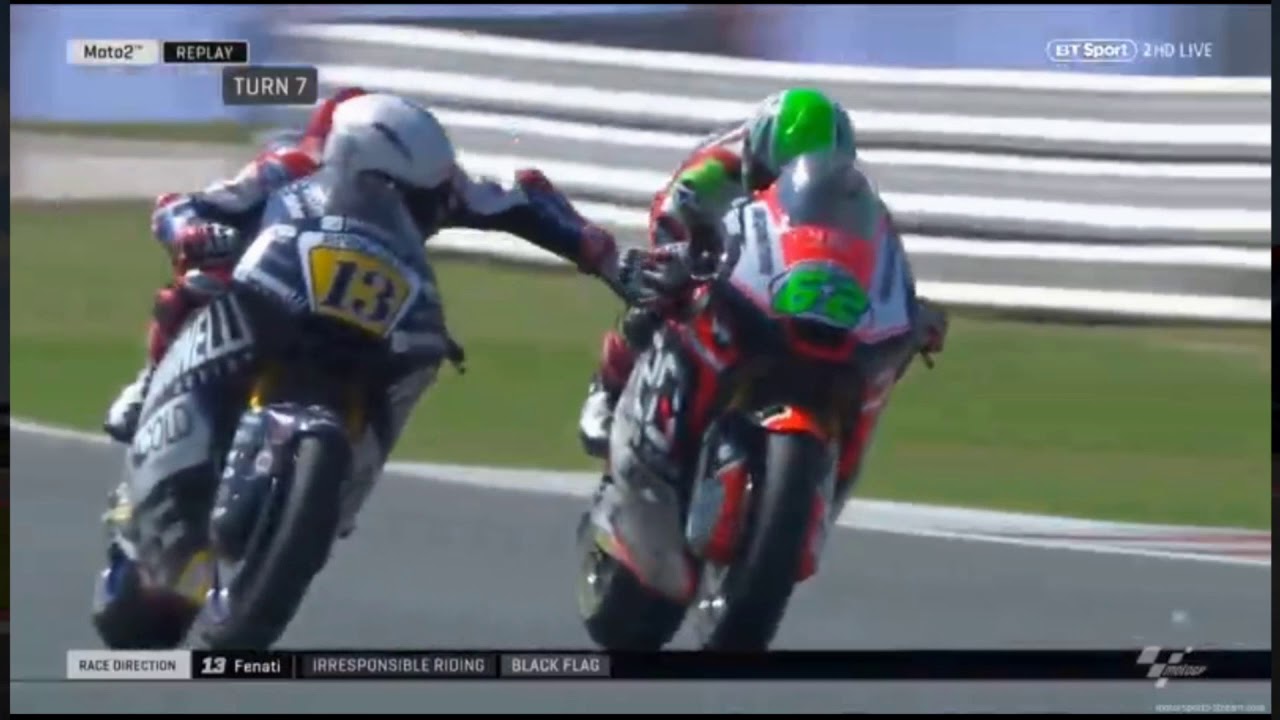 Fenati grabs brake of Manzi. Guy should be banned for life.
09/10/18 The Marinelli Snipers Moto2 teams has confirmed it has terminated Romano Fenati's contract with immediate effect, following the incident with Stefan Manzi during the Misano race.
Forward Racing rider Manzi and Fenati were battling for the lower points positions in the latter stages of Sunday's Moto2 San Marino Grand Prix when Manzi collided with Fenati.
Both were forced off track and dropped several positions. In retaliation, Fenati drew alongside Manzi on the run through Turn 7 and grabbed his brake lever at well over 100mph.
Fenati was disqualified from the race, and was subsequently handed a two-race ban from the upcoming Aragon and Thailand rounds.
The Marinelli Snipers team has now confirmed it will part ways with Fenati for the rest of the 2018 season, and apologized for the incident.
"Now we can communicate that the Marinelli Snipers Team shall terminate the contract with the rider Romano Fenati, from now on, for his unsporting, dangerous and damaging conduct for the image of all," a team statement read.
"With extreme regret, we have to note that his irresponsible act endangered the life of another rider and can't be apologized for in any way.
"The rider, from this moment, will not participate any more to a race with the Marinelli Snipers Team.
"The team, Marinelli Cucine, Rivacold and all other sponsors and the people that always supported him, apologize to all the World Championship's fans."
Fenati was due to race for the Forward team next season on an MV Agusta chassis in the Italian marque's grand prix return, but this now looks in serious doubt following the Misano incident.
This is the second time in his grand prix career Fenati has had his contract terminated in the middle of a season.
In 2016, he was famously dumped by Valentino Rossi's Moto3 team and Academy during the Austrian Grand Prix weekend for repeated misconduct behind the scenes.