Latest F1 news in brief – Monday
Perez was never taking his large check to McLaren

Perez denies McLaren was ever a 2019 option

Kubica 'most likely' Stroll replacement – Williams
Now Singapore ignoring F1 'grid girls' ban
Lauda will not return in 2018 – report
Over 70,000 Ferrari fans sign petition to keep Raikkonen
Mercedes Convinced to Promote German GP after Carey, Bratches Sales Pitch
Perez denies McLaren was ever a 2019 option
(GMM) Sergio Perez has denied that McLaren was ever a serious option for him for 2019.
Recently, McLaren's Zak Brown mentioned the Mexican as being on the list of potential drivers for next year.
But then Lando Norris was signed up to be Carlos Sainz's 2019 teammate.
"There was interest but it was on the part of McLaren, not mine," Perez, who drove for McLaren in 2013, said at an event in Mexico.
"I already know where I want to be in the future," said the current Force India driver.
"I have already signed a contract and I'm not going to change anything. I never showed interest in them (McLaren)," Perez added.
"I am satisfied with my situation and have no reason to leave. McLaren is in the process of reform and that will take a long time.
"I think that if you can't be with Mercedes or Ferrari, it's hard to find a better team than the one I already work for," he said.
Kubica 'most likely' Stroll replacement – Williams
Robert Kubica
(GMM) Claire Williams says it is "likely" that Robert Kubica will step in to replace the Force India-bound Lance Stroll.
It is believed Stroll will join his father Lawrence at Racing Point Force India from Singapore, after the billionaire fashion mogul rescued that team.
"We don't know when but Lance will probably leave the team," Williams boss Claire Williams told Speed Week.
"We wish Lance and Lawrence good luck, but it means nothing other than one driver leaving Williams and another taking his place," she insisted.
Pole Kubica is Williams' reserve driver, but it is rumored that the British team will have to sign a 'pay driver' to help fill the financial gap left by Stroll.
Williams said: "If Lance actually leaves, it's more likely than not that Robert will replace him."
However, she admitted that financial considerations must also be weighed, particularly as Williams is losing title sponsor Martini as well.
"In the current era of sponsorship, it's not easy for an independent team to reach its goals without paying drivers," said Williams.
"We are working very hard on the financial side so that we can sign up drivers with more experience. That's one of our goals for 2019," she said.
Williams has also lost a key contract as a battery supplier to Formula E.
"Formula E was one project, but there are many more for us such as with Jaguar and Aston Martin," said Claire.
As for whether a replacement for Martini has been found, Williams answered: "We are having intensive negotiations, but it is unclear whether there will be one main sponsor or a multi-partner solution.
"What I am confident about is that we will have the funding we need."
Now Singapore ignoring F1 'grid girls' ban
More and more tracks want their Grid Girls
(GMM) Singapore has joined a growing list of grand prix hosts who are sidestepping F1's 'grid girls' ban.
Organisers in Austria and Russia remained committed to using beautiful women to promote their respective races despite the controversial ban, and now Singapore is following suit.
Yahoo Lifestyle Singapore reports that major sponsor Singapore Airlines will continue to use its "iconic cabin crew as grid girls" at this weekend's race.
"Our cabin crew are brand ambassadors for Singapore Airlines and will continue to play an integral role in the upcoming Singapore Airlines Singapore grand prix," a statement read.
A public relations expert said Liberty Media and Singapore Airlines are simply at odds over the grid girls issue.
"Liberty Media sees the grid girl as a form of sexism since they typically exude a sexual persona with their scantily clad outfits," said Dean Shams, of the KinetigBuzz agency.
"(Singapore Airlines) and Singapore, on the other hand, see Singapore girls as a local icon. In that respect, they seem like a good fit to represent Singapore's brand of uniqueness and hospitality," he added.
Lauda will not return in 2018 – report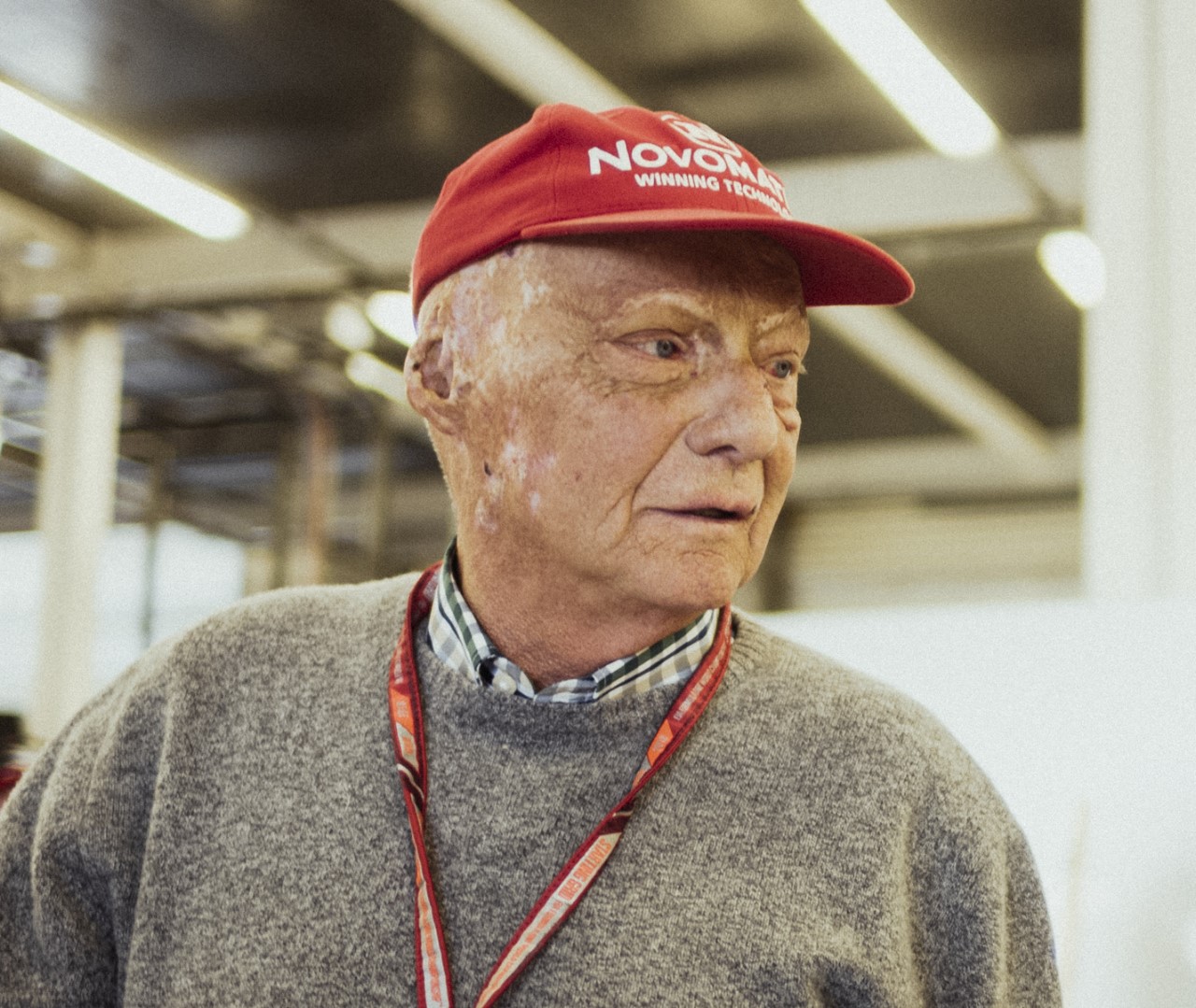 Lauda fights one
(GMM) Niki Lauda will miss all of the remaining races this season, Bild newspaper has revealed.
The F1 legend and Mercedes team chairman is reportedly still in intensive care in Vienna following a life-saving lung transplant.
Lauda's friend Dr Helmut Marko, of Red Bull, told Bild that he has not been able to visit the 69-year-old.
"Only his family, so his wife and his children, can visit him," the Austrian said.
"The doctors say the danger is that he will become infected with a virus or other people's bacteria.
"We all miss him. Mercedes misses him, formula one misses him. Everyone misses him — his charisma, his straight words," Marko added.
The newspaper said Lauda will not attend any of the remaining seven races this year, but Marko insisted: "Niki will fight through this and be with us again. We need him."
Over 70,000 Ferrari fans sign petition to keep Kimi Raikkonen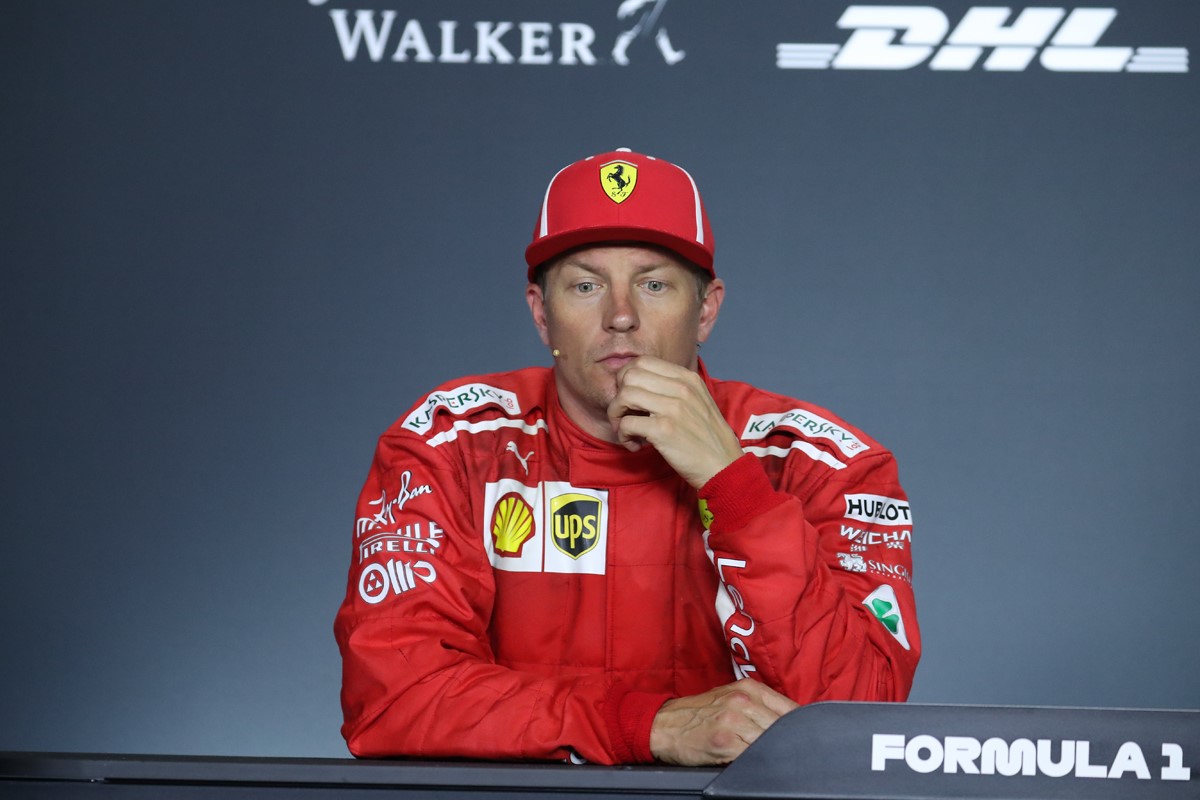 Raikkonen will likely not be back at Ferrari and will not help his teammate win the 2018 title
Over 74,000 Kimi Raikkonen fans have signed an online petition urging Ferrari to keep the Finnish Formula One driver for another year rather than replace him with rookie Charles Leclerc.
The petition, on change.org, argued that replacing the 38-year-old was "not justifiable" and that the team needed him to keep the balance alongside four times world champion Sebastian Vettel.
"Kimi has also outperformed Vettel a number of times proving he is back on form and his drive in Monza just adds more credibility to that," argued petition organizer Christy John.
The petition is highly unlikely to have any influence on matters, with Ferrari widely assumed to have already made their decision to replace the 2007 world champion with their 20-year-old Monegasque protege who debuted for Sauber this season. An announcement to that effect is expected soon in Formula One circles, with the series heading to Singapore this weekend.
Mercedes Convinced to Promote German GP after Carey, Bratches Sales Pitch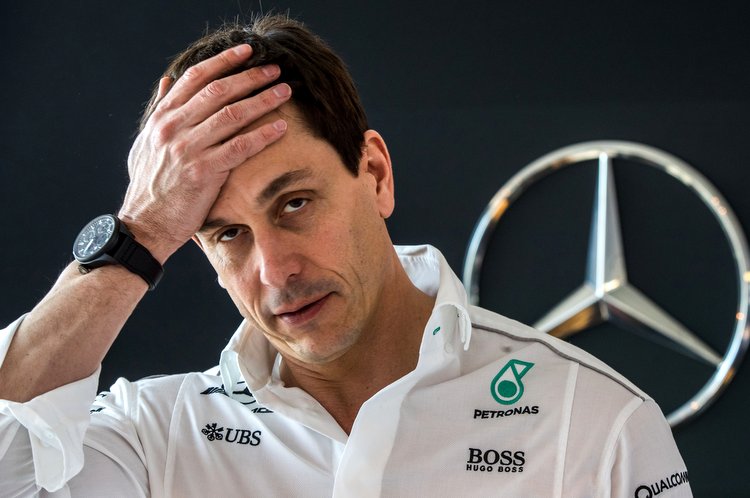 They twisted my arm
Toto Wolff admitted it was a pitch from Formula 1 bosses Chase Carey and Sean Bratches that convinced Mercedes-Benz to support the German Grand Prix in 2019, with the German manufacturer having previously rejected the opportunity to promote the race at the Hockenheimring.
The 2019 Formula 1 calendar was recently announced, and Mercedes were confirmed as the title sponsor of the race in Germany, with Wolff crediting what Messrs. Carey and Bratches had to say that changed their mind about supporting their home Grand Prix, which saw Lewis Hamilton claim victory for Mercedes AMG Petronas Motorsport in 2018.
"In Hockenheim on Sunday morning some of our board members were there and Chase and Sean pitched it very well," said Wolff to Motorsport.com. "We had full grandstands, lots of action, and enthusiastic crowds at Hockenheim, and they asked if we were able to bridge the [financial] gap.
"When they left we gave it some consideration, and had some negotiations over the shutdown. And then I pitched it back to the board and the board decided, 'We do it, we want to keep the German GP.'"
Wolff says the 2019 race is currently a one-off for Mercedes, but there is an option to do it again in 2020 should things do well next season.
"I think it's about finding out how we can best activate the German GP next year and see how to maximise it for the fans, for Mercedes people and for us," said Wolff.
"We will try to put on a good show, display cars, and decide whether it works for us and whether we want to continue or not. We have an option for 2020."