Latest F1 news in brief – Sunday
Daniil Kvyat

Kvyat "One of the Most Talented drivers I've ever Raced Against" – Sainz Jr.

Charles Leclerc signs to join Sebastian Vettel at Ferrari… or has he?
Kvyat "One of the Most Talented drivers I've ever Raced Against" — Sainz Jr.
Carlos Sainz Jr. says Daniil Kvyat has been one of the most talented drivers he has raced against during his career and it comes as no surprise that the young Russian has been linked with a return to Formula 1 with Red Bull Toro Rosso Honda for the 2019 season.
Should Kvyat, who is a test driver with Scuderia Ferrari this season, return to Toro Rosso, it would be his third spell with the outfit that gave him his debut in the sport as the reigning GP3 Series champion in 2014.
After just a single season, he was promoted to Red Bull Racing in place of the Ferrari-bound Sebastian Vettel, but after being demoted four races into the following season in favor of Max Verstappen, Kvyat returned to Toro Rosso for a second spell, although that ended following a loss of confidence and a lack of results after the United States Grand Prix in 2017.
Sainz was Kvyat's team-mate for the majority of that second spell but had also spent time competing against the Russian in junior formulae, particularly in 2013 when they were team-mates at MW Arden in GP3, and now the Spaniard, who is bound to race for the McLaren F1 Team next season, has revealed he always expected Kvyat to make a return to Formula 1.
"I do have a bit of a personal feeling [about Kvyat] because I do feel Dany is one of the most talented drivers I've ever raced against," said Sainz to Motorsport.com. "When he left Formula 1, I don't know why, I had this feeling that he one day he would make it back.
"Every time I've been against him in all categories, he sometimes, somehow always finds a way back – back to performance, or back to F1, or back to the category, or back to the Red Bull program, whatever."
Sainz revealed that he had told those around him that he expected a revitalized Kvyat back in a Formula 1 seat, and he would be very happy to see the twenty-four-year-old back behind the wheel next season.
"I actually told my manager, I told my dad – 'I have this feeling that this guy is not over yet, that he is going to come back'," said Sainz. "And look, it looks like he has a good chance and I would be very happy for him if he does come back."
Charles Leclerc signs to join Sebastian Vettel at Ferrari… or has he?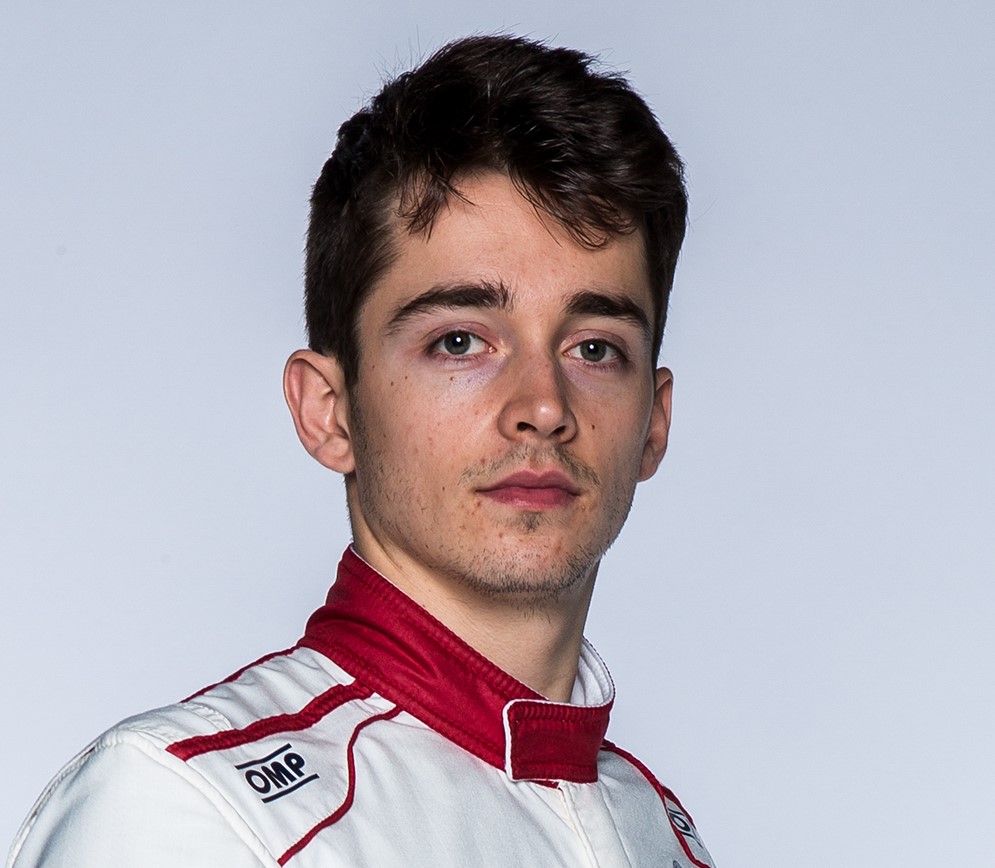 Will it be Leclerc or Raikkonen in the 2nd Ferrari seat in 2018?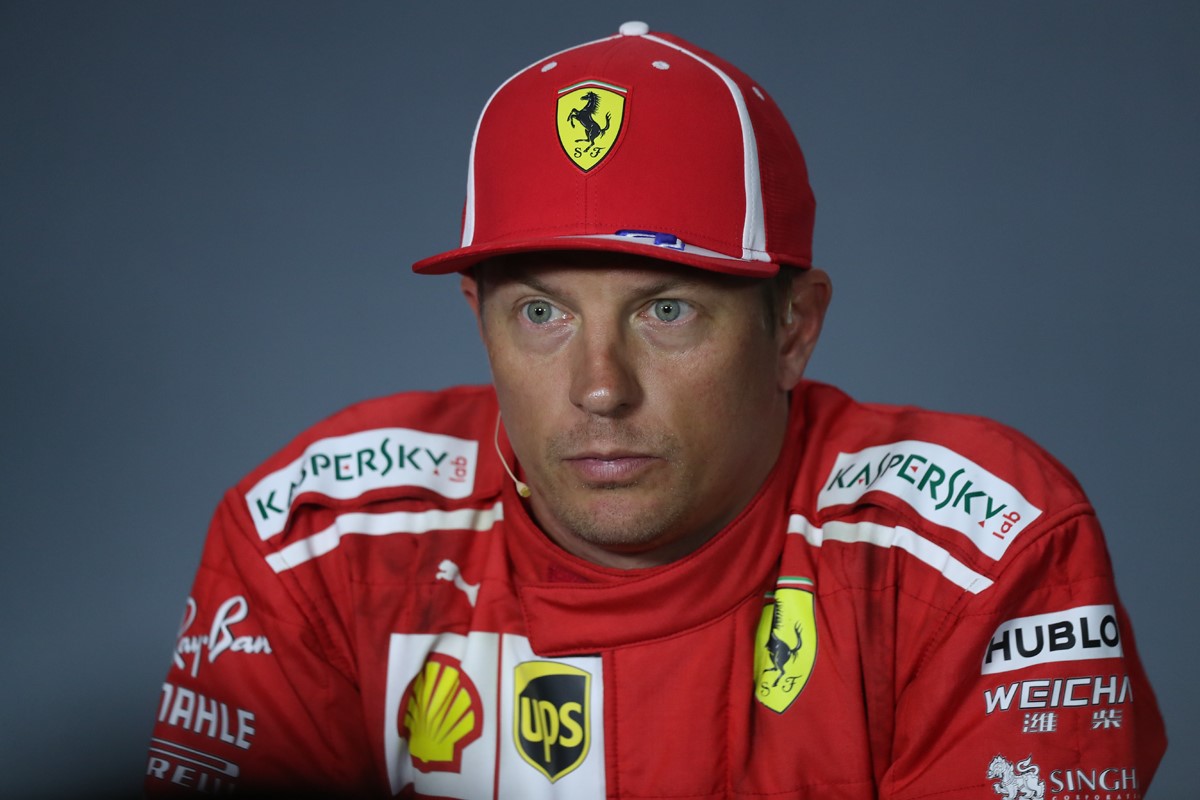 It seems that Charles Leclerc has been signed to replace Kimi Raikkonen at Ferrari for 2019.
Or has he?
Reports last week said the news should be at least internally clarified during a meeting at Maranello on Thursday. After that meeting took place, news started to leak out.
On the Facebook page of Garage Italia, a company headed by new Ferrari chairman John Elkann's brother Lapo, Monaco-born Leclerc received official congratulations.
"Charles, we are proud to have believed in you since your debut in F1," La Gazzetta dello Sport quotes the quickly deleted post as having read.
"We are proud to have accompanied you on the track, curve after curve. And we're happy to see you at the wheel of the red car," it added.
That post, however, was promptly deleted.
It now reads: "Let's hope the dream comes true!"
Meanwhile fans of Raikkonen have started a petition to keep him at Ferrari.
Petition creator Christy John posted on Change.org: "Replacing Kimi Raikkonen just because of an existing deal made by the previous Ferrari head is not justifiable while Scuderia, Ferrari's current head, and Sebastian Vettel need Kimi to keep the balance in the team. Kimi has also outperformed Vettel [a] number of times proving he is back on form and his drive in Monza just adds more credibility to that."
As of Saturday, that petition had more than 58,000 signatures.
Raikkonen is the oldest driver in the sport and remains the last Ferrari driver to have won a title and one of the most popular on the starting grid.
Nicknamed 'The Iceman' for his often glacial demeanor, his dour nature and dislike of media and sponsor engagements has also endeared him to many fans who see him as a throwback to a bygone era.
The Finn appears to have softened this season, however, while raising his game on the track.
At Monza, Ferrari's home track in Italy, last weekend he started on pole – after the fastest ever Formula One lap – and finished second to world champion Lewis Hamilton to record his 100th career podium.
Former Ferrari technical director Ross Brawn, who is now Formula One's managing director for sporting matters, said he had noticed a change in the Finn.
'Since I returned to Formula One last year, I've noticed how Kimi has lightened up,' he said after Sunday's race.
'It can be spotted in a host of little things, such as spending a bit more time signing autographs or smiling for cameras that in the past would usually have only elicited a scowl.
'This year, he is certainly driving better than at any time since he returned to Ferrari (in 2014) and maybe another chance will come along soon.'