Truex Jr., Suarez drop to rear of Brickyard 400 after inspection failures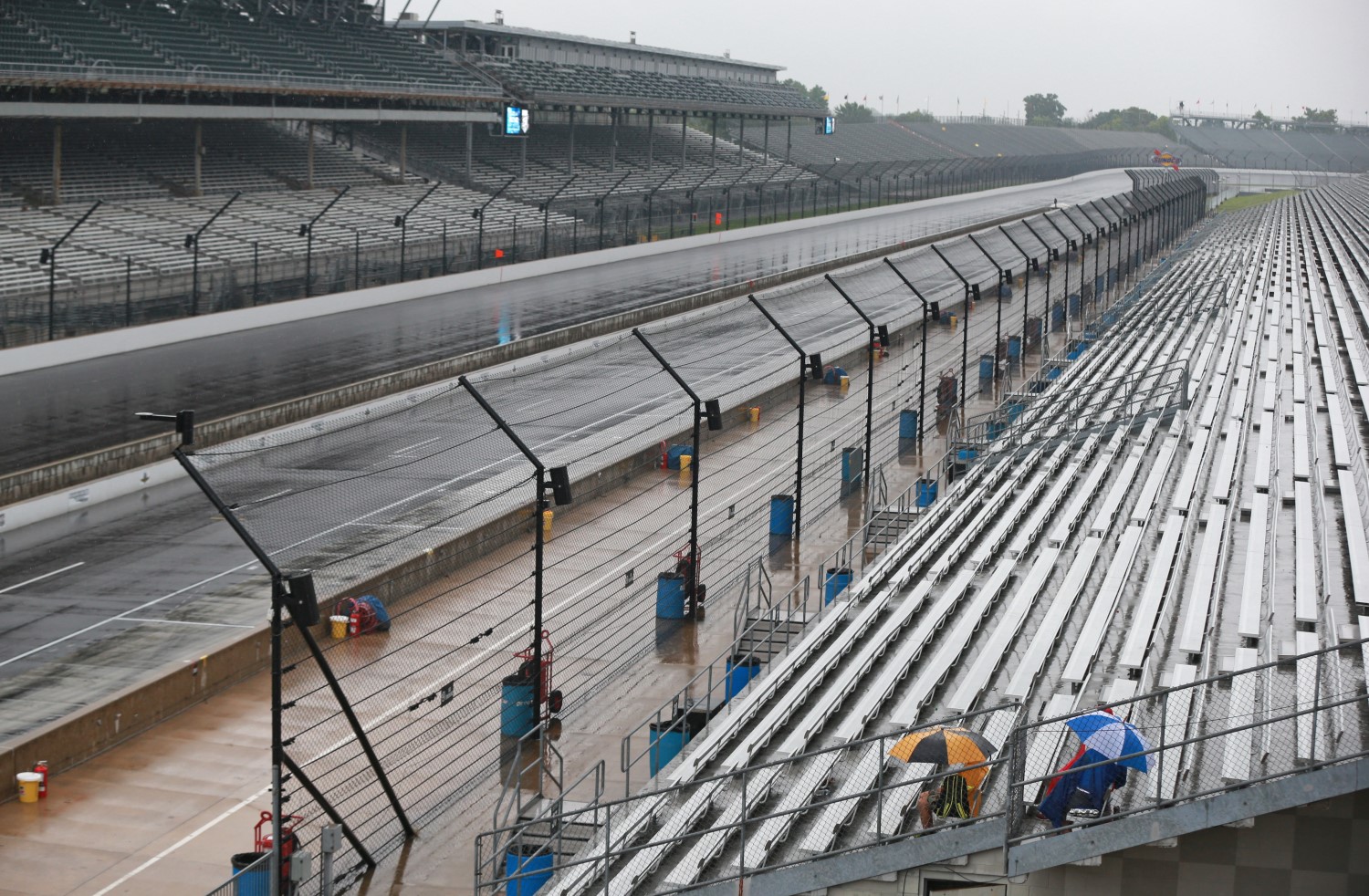 On a very wet day in Indy, NASCAR inspectors had plenty of time to catch the cheaters, and they did.
Both the Joe Gibbs Racing No. 19 team and the Furniture Row Racing No. 78 team failed pre-race inspection multiple times at Indianapolis Motor Speedway, relegating drivers Daniel Suarez and Martin Truex Jr. to the rear of the field for Sunday's race.
The No. 19 Toyota failed pre-race inspection, held Saturday at the track, four times. In addition to starting from the rear, car chief Todd Brewer has been ejected for Sunday's Big Machine Vodka 400 at the Brickyard. Suarez was set to roll off the grid 20th after Saturday's qualifying was rained out and the field was set per the NASCAR Rule Book (owner points). He'll still be credited with a start of 20th, but move to the back before the green drops.
Suarez also was docked 10 driver points for the fourth failure.
Truex Jr. will join Suarez at the rear. His No. 78 Toyota failed pre-race inspection three times, meaning he'll drop to the rear from his starting position of third on Sunday. His car chief, Blake Harris, also is ejected, but there is no points penalty.
Truex Jr., the reigning Monster Energy Series champion, is looking for a new ride for 2019. Furniture Row announced early this week it would shutter its operations at the end of the season.