Latest F1 news in brief – Friday
Vettel is making too many mistakes, but his Ferrari team has made strategy call errors that have forced Vettel to push too hard

Vettel making too many mistakes – Hakkinen

Ferrari chief's brother reveals Leclerc signing
Wolff 'in regular contact' with Lauda
Criticism of Vettel 'not fair' – Wolff
One reason Mercedes may release Ocon
Vettel making too many mistakes – Hakkinen
(GMM) Former world champion Mika Hakkinen thinks Mercedes could be heading for the 2018 title, even though Ferrari currently has the faster car.
The 1998 and 1999 title winner is referring to the fact that while Sebastian Vettel's red car is quicker, Lewis Hamilton is 30 points out in front.
"No one can say that Lewis is there because the Mercedes has a major advantage," Hakkinen told his Unibet column.
The Finn says Mercedes is simply doing a better job than Ferrari, and not just because of Hamilton's talent.
"He shows great race craft and does not make mistakes of the kind that Sebastian Vettel has made, especially at race starts," said Hakkinen. "But he also benefits from having a fantastic team partnership with Valtteri Bottas."
For example, Hakkinen said that while Bottas played a supporting role at Monza, Vettel was having to actually fight against his teammate Kimi Raikkonen.
"From the moment the lights went out at the start, it was clear that Ferrari had two drivers racing each other whereas at Mercedes they worked together," he said.
"It was a mistake of leadership and strategy on Ferrari's part not to sit down with Kimi and Sebastian on Saturday night and plan how to run the race."
The first lap action meant Hamilton and Vettel collided, with the German spinning. And Hakkinen said Ferrari can't afford any more of that in the remaining seven races.
"To beat Lewis, Ferrari now needs to do a perfect job every weekend and hope that Mercedes has some problems," he said.
Ferrari chief's brother reveals Leclerc signing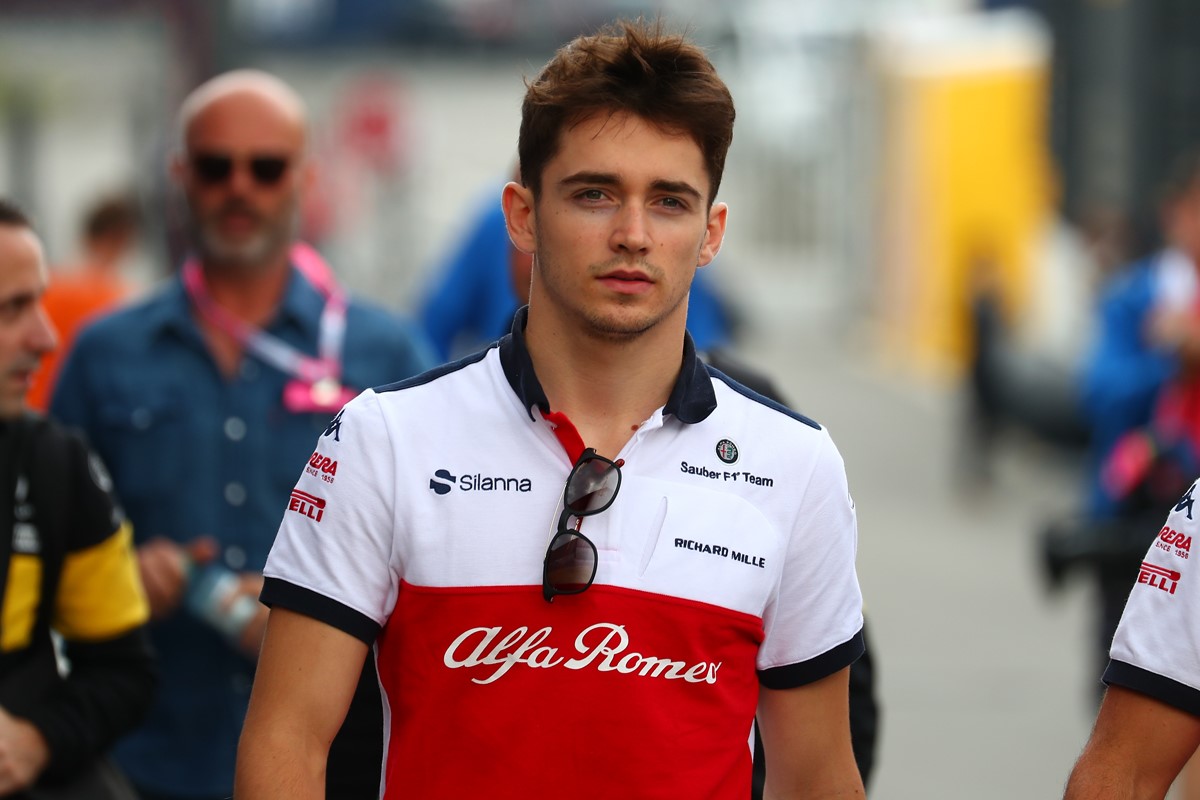 The newest Ferrari driver – we await the announcement
(GMM) Charles Leclerc is definitely joining Sebastian Vettel at Ferrari next year.
We reported this week that the news should be at least internally clarified during a meeting at Maranello on Thursday.
Indeed, after that meeting took place, news started to leak out.
On the Facebook page of Garage Italia, a company headed by new Ferrari chairman John Elkann's brother Lapo, Monaco-born Leclerc was officially congratulated.
"Charles, we are proud to have believed in you since your debut in F1," La Gazzetta dello Sport quotes the quickly deleted post as having read.
"We are proud to have accompanied you on the track, curve after curve. And we're happy to see you at the wheel of the red car," it added.
The post was promptly deleted.
It now reads: "Let's hope the dream comes true!"
We have updated our 2019 F1 Silly Season Page accordingly.
Wolff 'in regular contact' with Lauda
Wolff and Lauda
(GMM) Toto Wolff says he remains in "regular contact" with F1 legend Niki Lauda.
Together, the duo own and run F1's highly successful works Mercedes team. Some weeks ago, 69-year-old team chairman Lauda had a life-saving lung transplant.
He continues to recover in a Vienna hospital, and Mercedes boss Wolff said "everyone" at the team misses him.
"For me I especially miss him from the human point of view. As a travel companion, a sparring partner and a friend," Wolff told Die Welt newspaper.
"It was important that we always had dinner in the evening to discuss the day — just the two of us. At the moment I have lost a very important contact person or opposite pole," he added.
Wolff says he is keeping the F1 legend up to date with the goings on in F1 and at Mercedes.
"His health is the most important thing for now, so he needs rest, but I'm in regular contact with him. He watches all the races and I try to keep him up to date as much as possible," he said.
Criticism of Vettel 'not fair' – Wolff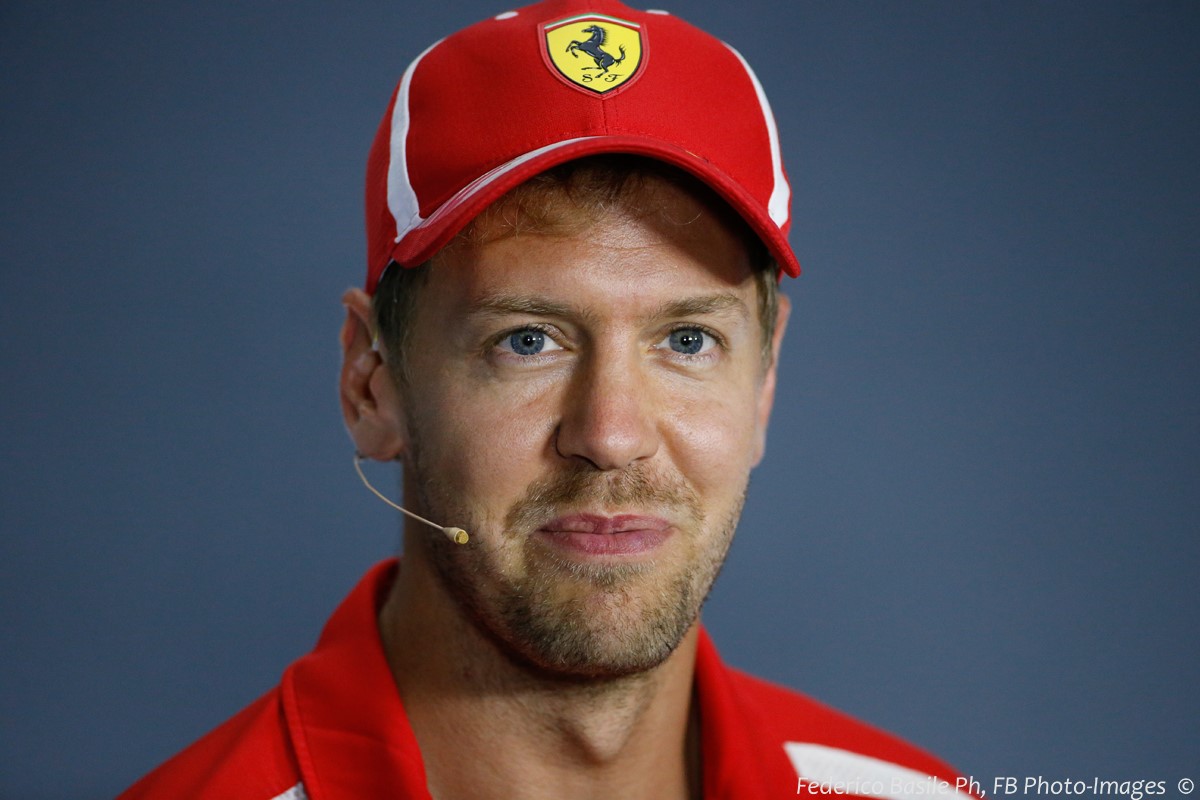 Sebastian Vettel
(GMM) Toto Wolff has defended Sebastian Vettel amid widespread criticism of his driving in 2018.
Most now agree that Ferrari has the fastest car at the moment, but it is Mercedes' Lewis Hamilton with a comfortable 30 point lead with 7 races to go.
"I'm not completely neutral, but for me Lewis is the best driver of recent years," Mercedes team boss Wolff told Die Welt newspaper.
"Even so, I find the criticism of Sebastian not quite fair."
Indeed, pundits and the Italian press have been critical of the high-profile mistakes made by Vettel in 2018, particularly at Hockenheim but again on the first lap at Monza.
Wolff, though, says Vettel is just pushing hard.
"If possible to win, he has the ambition to do it with the necessary aggression," said the Austrian. "That requires a lot of courage and his way of driving sometimes leads to collisions.
"But let's not forget that he won four world championships. As I do with Lewis, you have to accept that (aggression).
"It could easily have been Lewis instead of Sebastian who spun (at Monza). Then the whole grand prix would have been different," said Wolff.
"In the high tech world of formula one, everything is not decided linearly and rationally, but also with luck, misfortune and coincidence."
One reason Mercedes may release Ocon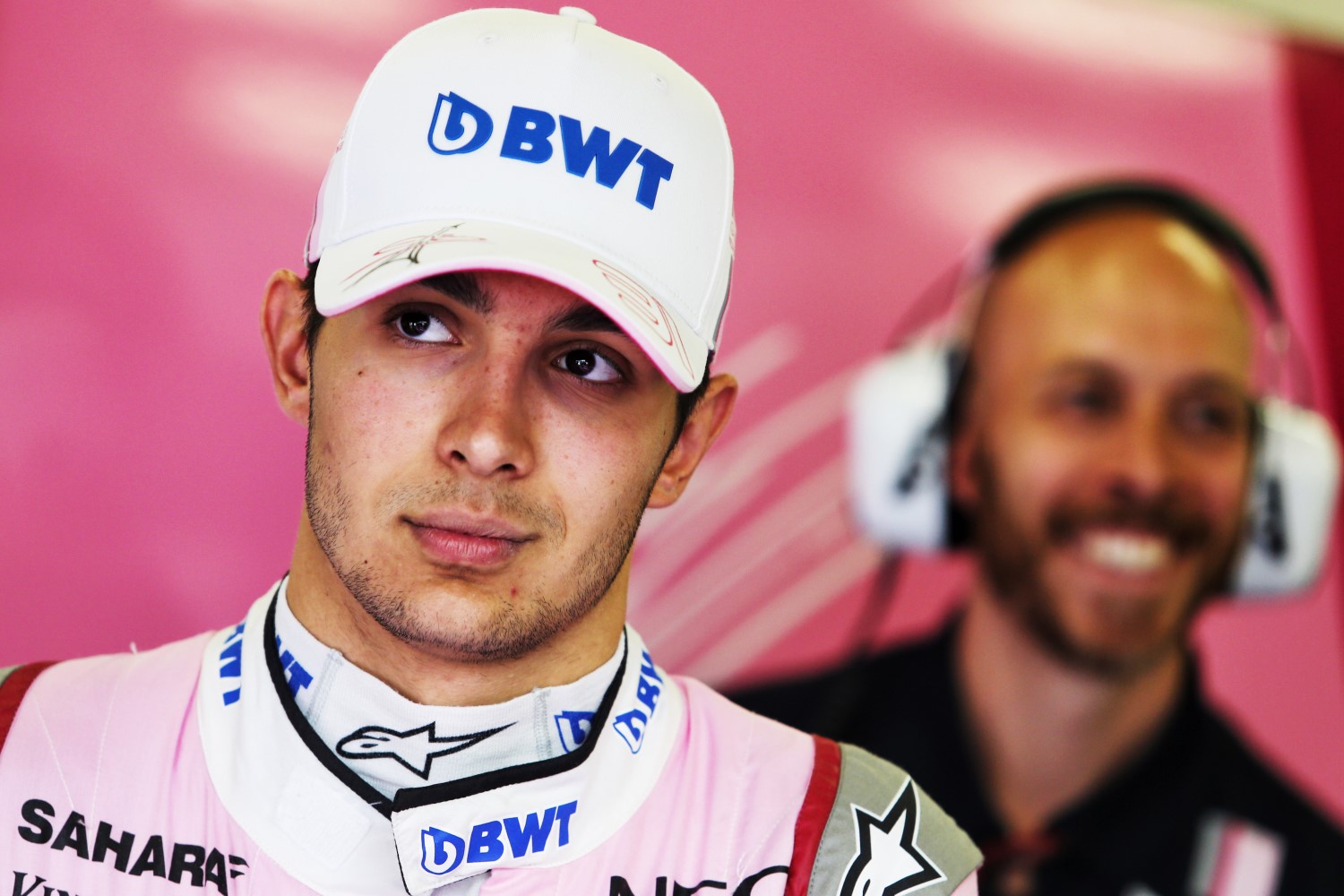 Esteban Ocon – now they release him when most of the good rides are gone?
Mercedes is willing to release Esteban Ocon from their driver academy if it will help him secure a seat for 2019 with another outfit.
The German team has been supporting Ocon since his junior title days and then helped him get F1 race seat at customer team Force India.
But after Force India was brought out by Lawrence Stroll, the Frenchman's position at the Silverstone outfit has come under question since Lance Stroll may be brought in at any time.
Renault did not sign Ocon since they got Daniel Ricciardo. McLaren opted to promote Lando Norris because the Frenchman's Mercedes connection was "a tick in the wrong box" for the Woking outfit.
Williams could still be an option for Ocon.
Team boss Toto Wolff believes being a part of Mercedes family is not helping the young driver at the moment.
"Fundamentally why we do this is, we take great enjoyment in helping young talented drivers who lack finances," said Wolff.
"When we took Esteban from Gravity [management team], we felt that he needed support. But if our support only works until Formula 1, but is then detrimental to these guys to get the right seats, you need to consider these things [releasing Ocon].
"And then think what does it mean to be a Mercedes driver? At the moment you're driving for another team, Esteban is not going to take any s*** from me if he was driving for a McLaren or a Williams. The whole system needs to be scrutinized in my opinion."
Mercedes seats are already filled, but the youngster will soon find a race-winning car, believes the Austrian.
After his brilliant performance in Force India, Ocon should have been a hotly contested driver. But the driver market's rapid movements have left him in a corner.
The Frenchman's chances looked bright as Mercedes was willing to send him to Renault. But Ricciardo's surprise move changed everything.
"I think that Renault, having secured Ricciardo, has made a coup for the team," said Wolff.
"It's a no-brainer. When you have the possibility of signing that caliber of driver you have to go for it."
Is it too late for the Frenchman to find a good seat?