Portland was last 2018 IndyCar race for Juncos Team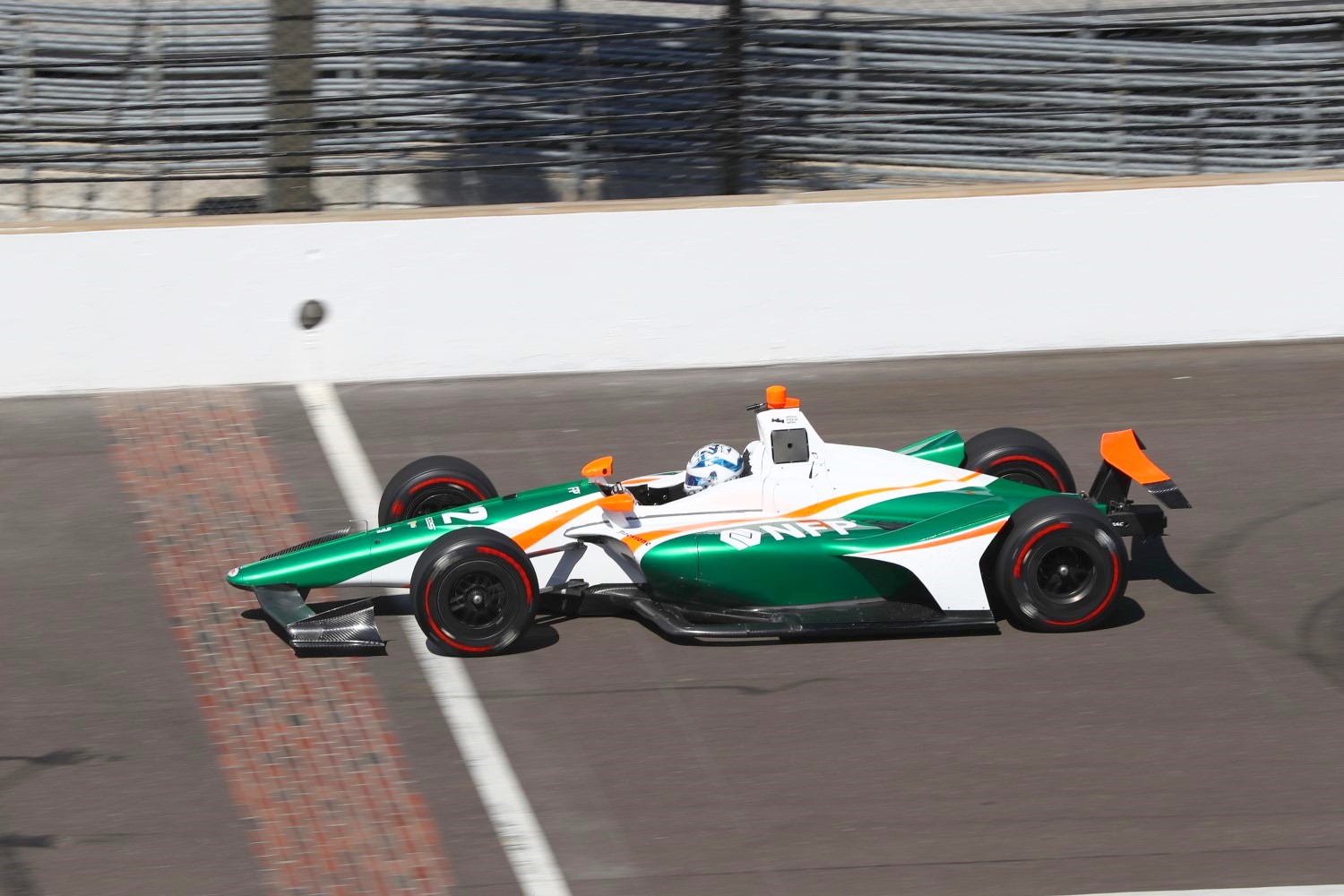 Juncos driver Kyle Kaiser at Indy
After a two month hiatus, Alfonso Celis Jr. returned to the No. 32 Chevrolet / Juncos Racing car at Portland International Raceway. This weekend marked the Mexican rookie's second start in the Verizon IndyCar Series.
The weekend kicked off with two test sessions followed by three practice sessions. Qualifying proved to be one of the closest all season long among the highly competitive field. Celis Jr. (Mexico City, Mexico) qualified 23rd on the 1.97 mile, 12-Turn road course.
The Grand Prix of Portland gave the sold out crowd one of the most action packed races of the season. The 105-lap race went yellow on the first lap after multiple cars were involved in an incident. Celis Jr. was spared and continued on to finish the entire race in the 17th position. Juncos Racing performed four flawless pit stops to finish off the 2018 season.
Celis Jr. said, "The main goal was to finish and we completed that today. We had a good strategy going into the race. In the beginning I battled some issues with my radio, but I was able to fix it. I think I was also pushed out wide a couple of times so we lost some positions there. Overall I am happy with finishing on the lead lap. I want to thank the Juncos Racing crew for all of their hard work and my family and friends for being here to support me."
Juncos Racing ends their first partial Verizon IndyCar Series season at Portland International Raceway. Rene Binder (Innsbruck, Austria) kicked off the year for Juncos Racing competing at the Grand Prix of St. Pete followed by Barber Motorsports Park, the Dual in Detroit, the streets of Toronto, and finished at the Mid-Ohio Sports Car Course. The 2017 Indy Lights Champion Kyle Kaiser (Santa Clara, California) returned to the team for his fifth season running at ISM Raceway, the Grand Prix of Indy, and finishing off his season with a very impressive debut in the Indianapolis 500.
Team Owner Ricardo Juncos is confident in the progress the one car team was able to make and looks forward to building the program in 2019.
"We have a lot to take away from this season," said Ricardo Juncos. "We have built an amazing team and we have a solid platform to build on this off season. All three drivers who shared the No. 32 were rookies, and we had many new crew members. We only ran in one Verizon IndyCar Series race prior to the 2018 season which meant we had a uphill battle facing teams and drivers with years of experience. Despite those circumstances we found a great chemistry among this group and had some strong stand out moments, especially during the month of May. It was a pleasure working with all three drivers, Kyle (Kaiser), Rene (Binder), and Alfonso (Celis Jr.) this season. They are all very talented drivers and I hope to work with them again in the future. We are already busy working on the 2019 season and I look forward to seeing where this program goes over the next few months. I want to thank everyone on the crew for a solid effort throughout the year. We could not have done this without their dedication and passion. I also want to thank the families of our crew and everyone who has supported us throughout this journey."