Latest F1 news in brief – Tuesday
Between Arrivabene's failure to impose team orders, Ferrari's strategy mistakes and Vettel's errors, Ferrari will lose the 2018 title

Vettel mistakes to cost Ferrari title – press

Ecclestone laments Alonso's 'wrong decisions'
Leclerc says Ferrari will decide future
Grosjean 'back to normal' after 2018 struggles
Vandoorne manager 'confident' after McLaren axe
Villeneuve: Team orders are fine but this is too much
Vettel mistakes to cost Ferrari title – press
(GMM) The Italian press has questioned Sebastian Vettel's ability to win the 2018 world championship for Ferrari.
The German has made some mistakes so far this year, including on Ferrari's home turf at Monza with a clash against championship leader Lewis Hamilton.
Vettel is now 30 points behind the leading Mercedes, albeit with clearly the faster car.
But La Gazzetta dello Sport said Ferrari itself is also bungling its big chance.
"Maranello does everything wrong," the Italian sports daily declared.
"Lewis Hamilton once again pulled off a masterpiece, expressing talent and determination that no one else can match."
Corriere dello Sport agrees: "Hamilton is the trump card for Mercedes, whose cars are inferior to Ferrari.
"You not only need to be fast, you need to know how to win."
La Repubblica said Ferrari "threw away" the Monza win.
And Corriere della Sera said of Vettel: "At Monza he confirmed himself as a driver who knows no compromise — either very strong or very fragile."
La Stampa said Vettel's mistakes "could cost him the world title when he has the fastest car".
"Hamilton is perfect, cold-blooded and cynical when circumstances require," the newspaper added.
Speed Week quoted 1996 world champion Damon Hill as wondering if Vettel has "cracked under the pressure".
Former F1 driver Jarno Trulli said: "Sometimes when you're racing, you do the wrong thing. But the truth is that Vettel has the best car and he's done it more than once.
"His mistake at Hockenheim was clear, the others are things that can happen but at the moment you cannot keep being wrong with the fastest car."
2016 world champion Nico Rosberg agrees, telling RTL: "You cannot beat Lewis Hamilton when you make so many mistakes.
"Lewis showed at Monza why he is one of the best — he proves himself in an inferior car," he added.
Speaking to Bild newspaper, former F1 supremo Bernie Ecclestone said of Rosberg's comments: "He may be right. Ferrari is more used to losing than Mercedes is."
Ecclestone laments Alonso's 'wrong decisions'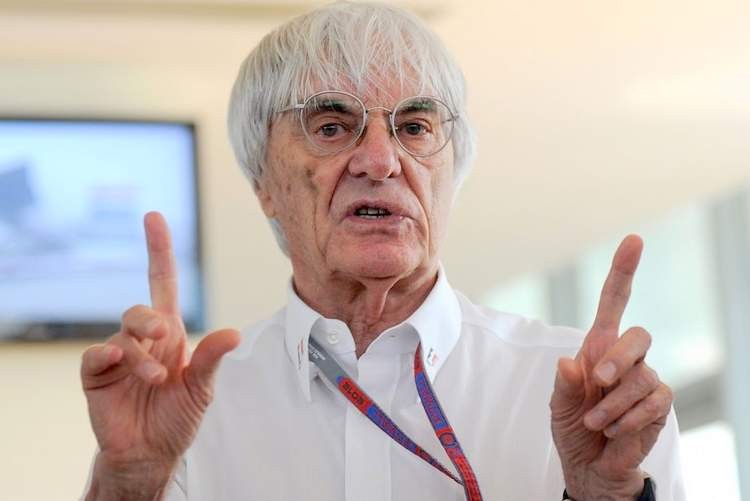 Bernie Ecclestone
(GMM) "Wrong decisions" mean Fernando Alonso will not be considered one of the true greats.
That is the view of former F1 supremo Bernie Ecclestone, who agrees that the possibly Indycar-bound Spaniard is one of the "best drivers" ever seen in F1.
"He is definitely one of the best drivers, but sometimes he made the wrong decisions. He is certainly not the greatest in other areas of life," the 87-year-old is quoted by Bild newspaper.
"Stirling Moss was never world champion, but he was one of the greatest," Ecclestone added.
However, Alonso is still revered by F1 fans around the world, and especially in his native Spain.
Fellow Spaniard Carlos Sainz Jr. is replacing him at McLaren, but the 23-year-old does not think a new Indycar foray for Alonso will hurt formula one.
"I'm not afraid of that," Sainz Jr. told AS newspaper.
"There are a lot of formula one fans thanks to Fernando. It is true that many F1 fans came from Spain first for Fernando but they stayed because they like F1 as a sport," he added.
"Of course there will be people who go with Fernando to Indy, but I think it is thanks to Fernando that there is a very large fan base in Spain. I will do everything I can to keep it that way," Sainz said.
Leclerc says Ferrari will decide future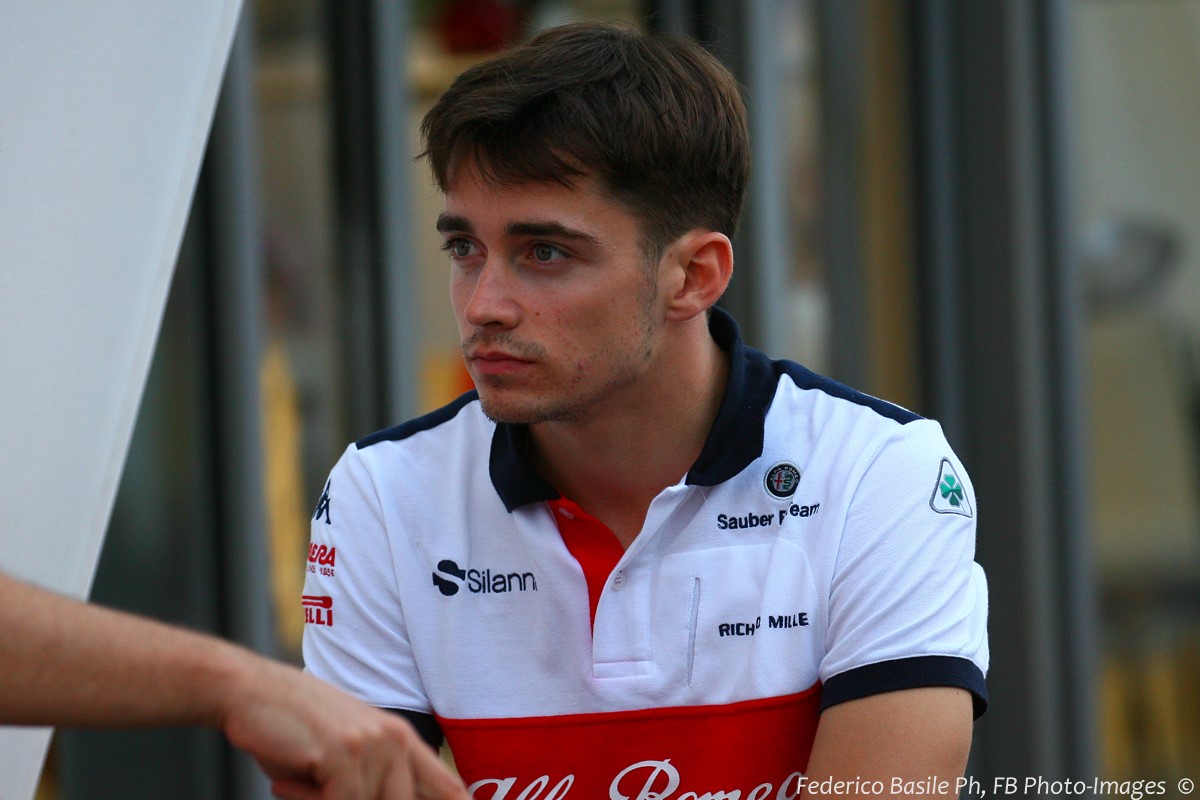 Charles Leclerc
(GMM) Charles Leclerc says it is up to Ferrari to decide if he is ready for a plum seat with the Maranello team.
It is believed that although new boss Louis Camilleri wanted to keep Kimi Raikkonen, a previous decision made by late president Sergio Marchionne to sign Leclerc for 2019 will be honored.
"Perhaps Kimi did not play along at Monza because he knows his contract has not been renewed," Italian journalist Luca Budel said.
Pino Allievi, the correspondent for La Gazzetta dello Sport, agrees: "We have strong suspicions that Leclerc is coming.
"Ferrari tried to place him with another team (Haas) but the answer was no and Charles was only on a two-year contract. So things turned in his favor," he said.
Leclerc, 20, would not say if he will get a promotion from Sauber for 2019, but he said he always appreciated former Ferrari president Marchionne's support.
"I don't know. They are familiar enough with me as a driver now and so they'll decide if it's enough or not," he said.
"I'm still young and I have so much to learn, but if the situation is that I go to Ferrari, my dream will be fulfilled. But I cannot say if I'm ready for it or not. It depends on them," the Monaco born driver added.
Grosjean 'back to normal' after 2018 struggles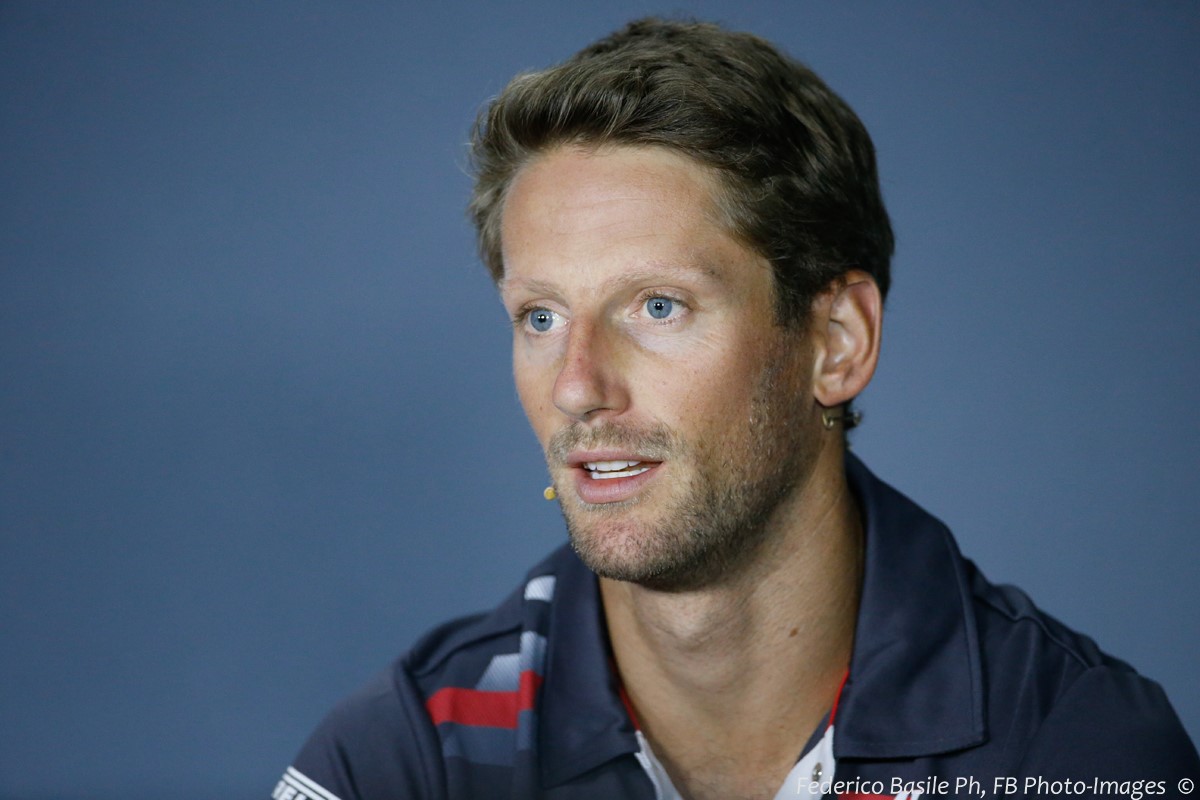 Romain Grosjean
(GMM) Romain Grosjean is back in the game as he fights for his future in F1.
In recent weeks, the Frenchman looked set to lose his seat at Haas amid a season of notable mistakes.
But circumstances have suddenly swung back in his favor.
It is believed Ferrari tried to place Charles Leclerc at Haas for 2019, but team owner Gene Haas did not agree with that move.
Haas appears happy with Kevin Magnussen, and it is now believed the American team might also want to keep Grosjean. At Monza, he finished a solid sixth prior to being disqualified over an illegal floor.
"I was not very proud of the start of the season, but I knew I would find the key. And now I'm back to normal," the 32-year-old told Ekstra Bladet newspaper.
When told about Grosjean's 'key' comment, team boss Gunther Steiner said: "I hope he doesn't lose it again! I'd better ask him where he puts it in case he loses it again. Maybe we need a red string on it.
"Joking aside, Romain has been racing for a long time and is very experienced. He knows how to handle himself. So if he says that, I hope that it works.
"This is how Romain goes normally. We just need to make sure he does it all of the time and avoids all these fluctuations. There are limits to how many of those you can do.
"But I think he is doing fine right now," Steiner added.
Vandoorne manager 'confident' after McLaren axe
Vandoorne's only options are with teams that have zero chance of winning. He is wasting his time and his career. He should follow Alonso to IndyCar
(GMM) Stoffel Vandoorne's manager says keeping the Belgian on the grid is still the "priority" for 2019.
McLaren has announced that its junior driver Lando Norris will be replacing Vandoorne next season.
But Allessandro Alunni Bravi, Vandoorne's manager, insists he remains "confident" about the future.
"It's good that the situation is now official and clear," Alunni Bravi told La Derniere Heure.
It is believed Vandoorne is not under consideration for a Sauber seat, but he is being linked with Toro Rosso, whose own young driver program is not yet ready with an obvious replacement for Pierre Gasly.
Before McLaren's announcement, Alunni Bravi said he was "100 per cent sure Stoffel will be in F1 in 2019".
Does he stand by those words now?
"Yes," he said. "I'm calm and confident about his future as a race driver rather than a reserve driver. That's our priority.
"Stoffel is an excellent driver with two years of experience in a struggling team. He has also learned a lot from Fernando Alonso and was one of his best teammates."
But what if the Sauber and Toro Rosso options do not work out? "We have a plan A, B and C," Vandoorne's manager concluded.
Villeneuve: Team orders are fine but this is too much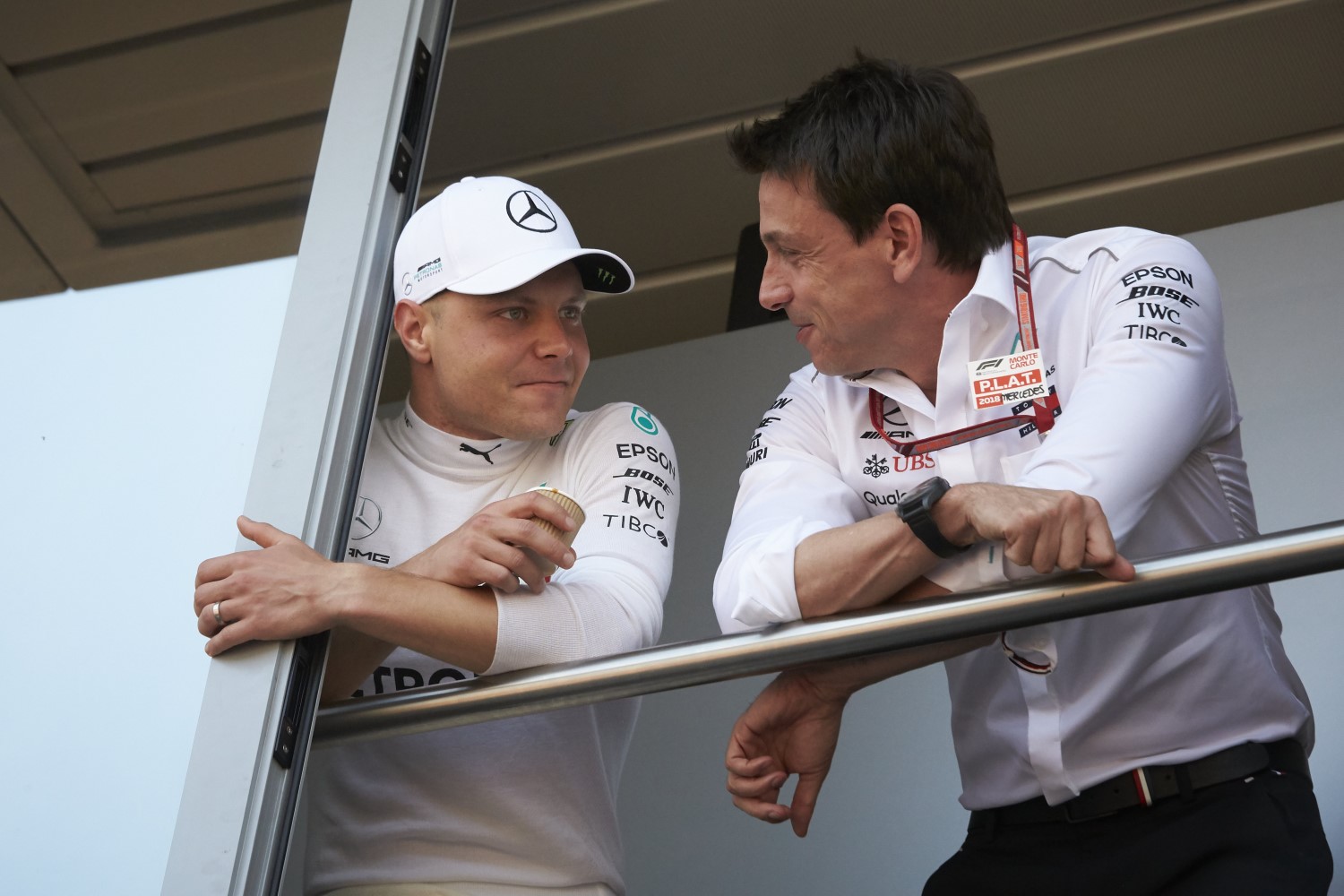 Wolff tells Bottas he is a slave to Hamilton
One way of looking at Mercedes engineering Lewis Hamilton's victory at the Italian Grand Prix by using Valtteri Bottas to help his teammate in the race winning strategy as a superb example of teamwork, while others will see it as team orders out of control.
In the wake of a riveting Sunday afternoon at Monza, 1997 Formula 1 World Champion Jacques Villeneuve, a pundit for Sky Italia, was not impressed with the manner in which Mercedes achieved victory on the home soil of arch-rivals and pre-race favorites Ferrari.
During a crucial spell in the race, race leader Kimi Raikkonen led, increasing the gap on chasing Hamilton after the pitstops but several laps later with the Mercedes on much fresher rubber the gap started to close.
At that point, Bottas led because he had not pitted and got the command from the Mercedes pitwall: "Keep Kimi behind you."
The Finn duly obliged – sacrificing his own race – and the rest is history.
Hamilton was informed of his teammate's help, he got on the gas, Bottas backed up Raikkonen (a silver sandwich) which allowed the world champion to attack and on lap 45 of the 53 lap race he pounced to take the lead where he stayed until the end.
Meanwhile, Raikkonen's tires fell off the cliff and he limped home in second. Bottas got third for his role as Hamilton's wingman. Or fixer? Or blocker?
But, after the cracking race, Villeneuve was not impressed, "The manner in which this win came about is very disappointing. It is not a good victory for Mercedes. Team orders are fine but this is too much."
"They decided to damage their rival's race by using a teammate and even gave the command over the radio! Then they told Hamilton that Bottas was helping him at the front…"
"It's too much information. For the past two races they have been using Bottas in this manner. It's time for Ferrari to start playing the same way."
The straight-talking Canadian also questioned Ferrari's failings, "They have had a superior car for the past four races and they only won once. This is annoying."
"They don't take advantage of times when Hamilton seems to be a bit down. These opportunities cannot be wasted, because now [Ferrari] are superior but not out of reach," added Villeneuve.