Latest F1 news in brief – Sunday
Esteban Ocon is job shopping

Racing third Mercedes 'would be fantastic' – Ocon

Four candidates for second McLaren seat
FIA working on better-looking Halo
Ferrari 'makes too many mistakes' – Rosberg
Williams says Kubica would replace Stroll
Not just Pirelli on list for 2020 – Todt
Pole 'no guarantee' of 2019 seat – Raikkonen
Magnussen happy 'God' Alonso retiring
Racing third Mercedes 'would be fantastic' – Ocon
(GMM) Esteban Ocon agrees that introducing three cars per team would solve his problem in F1.
With Lance Stroll set to move up to Force India, Frenchman Ocon could be left without a seat.
Mercedes boss Toto Wolff has suggested that F1 allowing teams to enter third cars for young drivers would be a solution.
"It would be fantastic," Ocon smiled at Monza.
"I would be very happy if young drivers like myself, Charles Leclerc and George Russell had those opportunities. But I can't see it happening so I don't want to think about it."
He is not yet out of the running at McLaren for 2019, but Ocon admits he might need to think about switching to DTM or Super Formula.
"If there's no place we'll see, but for now I am completely focused on formula one," said Ocon.
As for the McLaren option, he responded: "I'm glad to hear Zak Brown said that, because McLaren is a great team with a great history and I have no doubt that sooner or later they will return to the fight.
"But it's not up to me to answer. I have a contract with Mercedes and if they decide some option is optimal for my future, that's what it will be."
Mercedes' Wolff proposed the third car idea because it is not just Ocon struggling to find a seat, but also Pascal Wehrlein and George Russell.
He rules out the millions it would cost for Mercedes to set up a Toro Rosso-style B team.
"If we do not succeed in being able to find a solution for all three of our (junior) drivers, then I will raise the question of the effectiveness of our development program," said Wolff.
Four candidates for second McLaren seat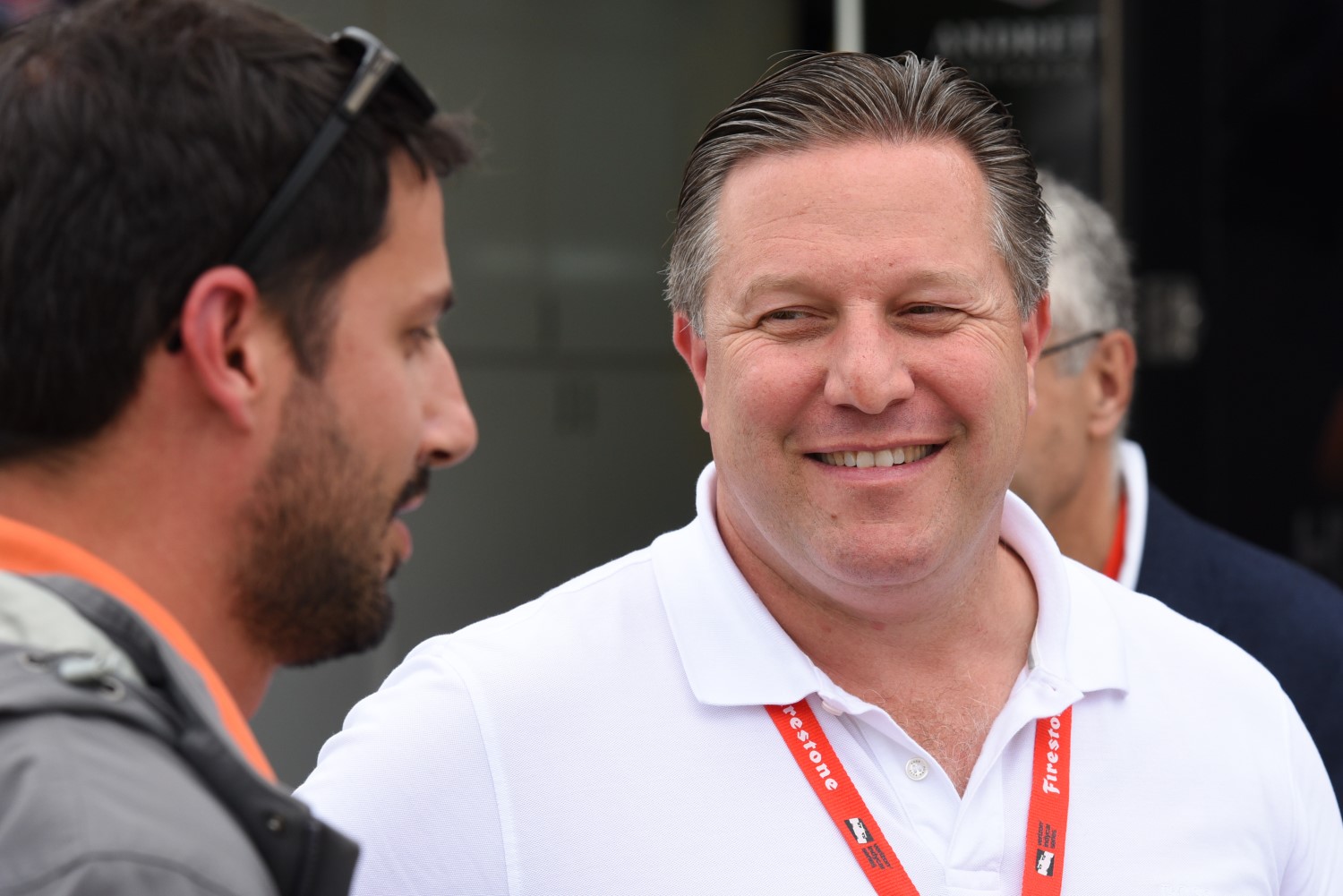 Zak Brown
(GMM) Zak Brown has named four candidates who are in the running to race the second McLaren in 2019.
The Woking team has already signed up Carlos Sainz, but now Stoffel Vandoorne is in danger of losing the other place.
Recently, it was rumored that McLaren could 'give' its junior Lando Norris to Toro Rosso for 2019, in exchange for Red Bull letting James Key start work at McLaren early.
But at Monza, Brown said Norris is actually in the running for a McLaren seat.
"Lando is developing well with us and has done a great job in the practice sessions in Belgium and Italy," he said.
"He is on our list of potential drivers that has only four names on it: Lando, Stoffel, Esteban Ocon and Sergio Perez."
Perez is a surprise candidate, given that the Mexican declared at Monza that he already knows the identity of his 2019 employer.
"We have not made a deal with anyone," Brown said.
"I don't know what Sergio has signed and with whom, but the driver market is on the move and we want to keep all our options open."
FIA working on better-looking Halo
(GMM) A more refined version of the 'Halo' concept is in the works.
That is the news from the FIA's Charlie Whiting, as the F1 paddock almost unanimously agreed at Monza that the controversial safety innovation helped keep Charles Leclerc safe in his recent Spa crash.
However, Whiting admitted that it is not "aesthetically pleasing".
"Otherwise we are very happy with the current Halo and we're introducing it in other championships," he said.
"We're also working on a new version called the Halo 4. But that's a fairly long-term project.
"We've already spent five, six years on the current version and we'll probably be introducing the Halo 4 in 2021 when the new cars arrive. The goal is to make it look a little nicer."
Ferrari 'makes too many mistakes' – Rosberg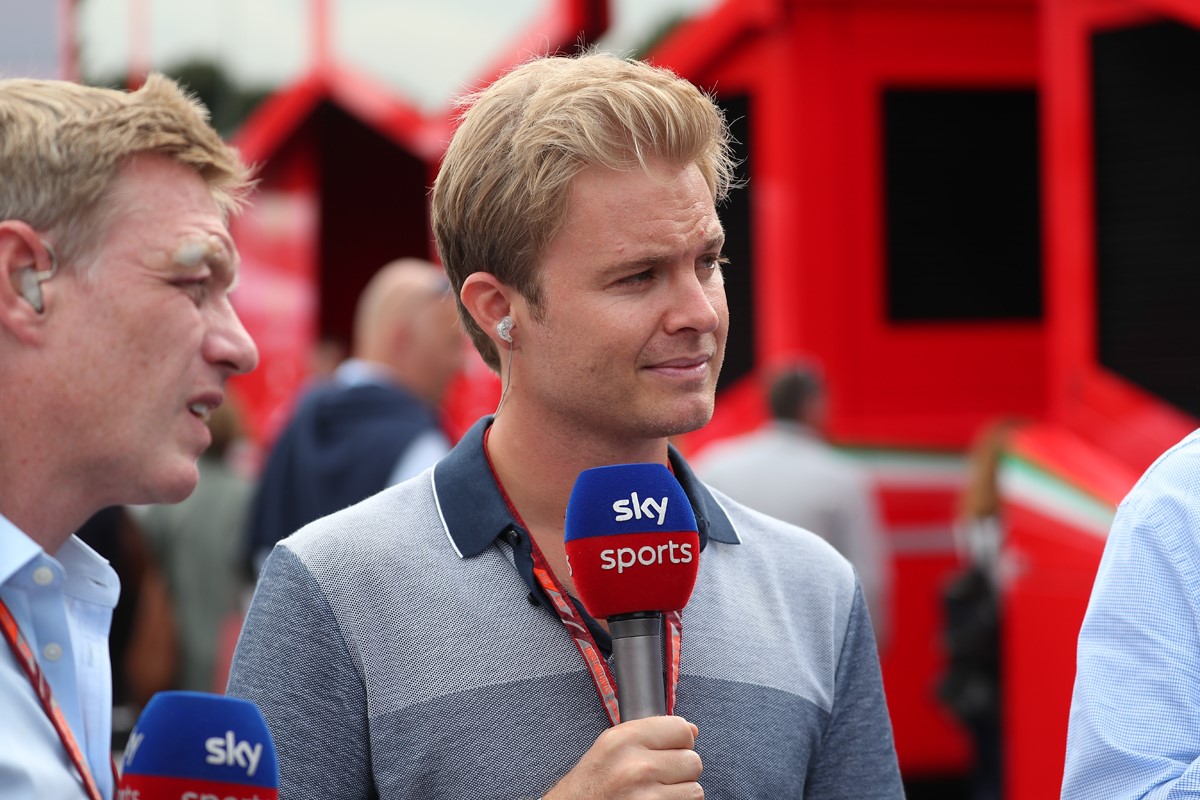 Nico Rosberg
(GMM) Ferrari is making "too many mistakes" in its quest for the world championship, according to 2016 world champion Nico Rosberg.
Championship contender Sebastian Vettel was obviously unhappy after qualifying behind his teammate Kimi Raikkonen at Monza. It is believed he thought the Finn should have been providing rather than receiving the slipstream.
Ferrari's car is now clearly faster than Mercedes', and Rosberg told La Gazzetta dello Sport that the Italian team's progress has been impressive.
"It's true that Ferrari makes a strong impression," said the German. "But the bottom line is all about points, and who is the world championship leader?
"Ferrari makes too many mistakes. But it is true that Mercedes is under pressure."
Williams says Kubica would replace Stroll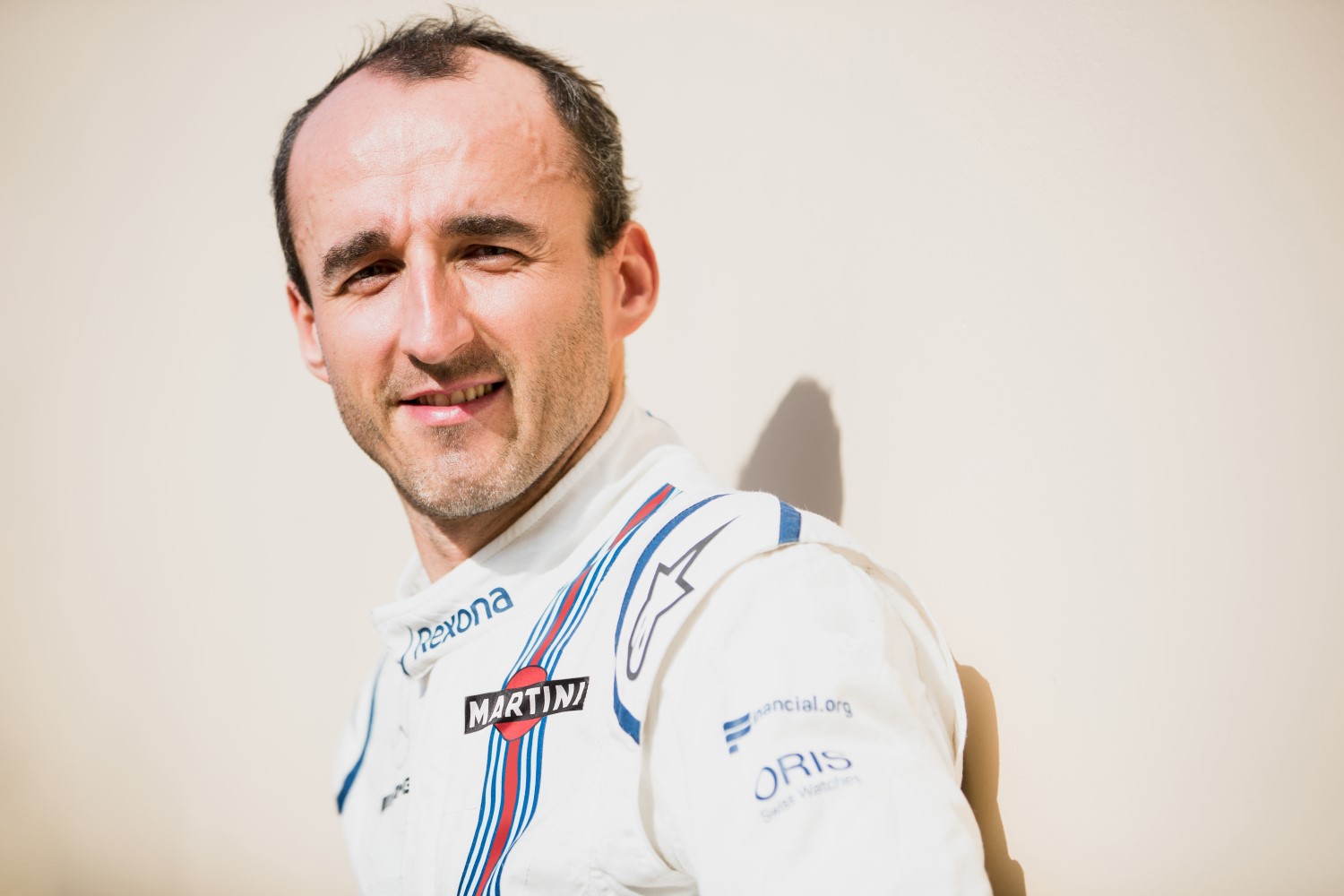 Kubica's shot is coming
(GMM) Paddy Lowe says that if Williams makes a driver change within 2019, it will be Robert Kubica who steps up to the plate.
It is strongly rumored that either by Singapore or Russia, Lance Stroll will leave Williams to join his father at the newly Lawrence Stroll-owned Force India.
When asked about the Stroll story, Williams boss Lowe said at Monza: "We don't really have to do anything because Robert Kubica is our reserve driver.
"All we can do is wait for events to unfold, but it's not a certainty that anything will unfold. At the moment we are focusing on working with Sergey and Lance," he said.
Lowe also played down rumors that Williams is going to start using the full Mercedes gearbox from 2019.
"We produce our own gearbox and we'll continue to do so," he insisted.
Williams is now the only team in the pitlane that uses an aluminum gearbox, and Lowe would not comment on whether it will switch to titanium for 2019.
As for why he rejected the Mercedes gearbox option, he answered: "We discussed it but decided it wasn't an option for Williams."
Not just Pirelli on list for 2020 – Todt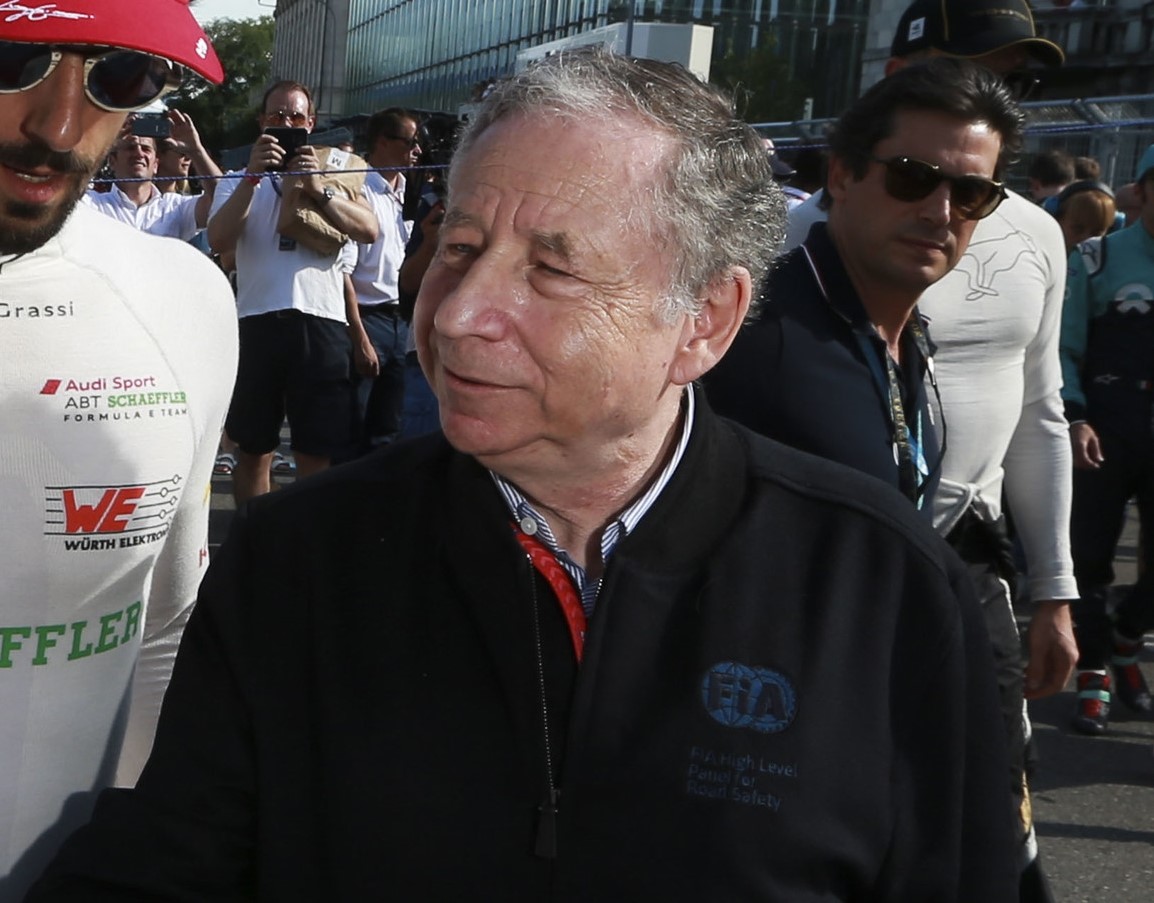 Jean Todt
(GMM) Jean Todt has confirmed that more than one manufacturer has applied to be F1's official tire supplier in 2020.
Some have speculated that Pirelli is the only real candidate, given that the successful bidder will have to make two completely different tires in 2020 and 2021.
But although Michelin ruled itself out, it is rumored that Korean company Hankook may be interested.
FIA president Todt said at Monza: "I do not have a list of those who applied for the tender, but I know there is more than one.
"Back in late August, I already knew that Michelin was not going to participate," he added.
Todt was also asked about the 2021 engine regulations, amid speculation the change will be delayed because F1 was unsuccessful in attracting any new manufacturers.
"My priority is that the four manufacturers that we have remain," the Frenchman said.
Mercedes team boss Toto Wolff said he welcomes Todt's attitude on the 2021 engine question.
"If we had persuaded another major manufacturer to come into the championship, then perhaps we could have taken some special steps. But it turned out that none of them could do it for 2021," he said.
"If you leave the regulations as they are now, this will save costs. At the same time, we can do something about the sound of the engines, and the debate about the fuel limitations is ongoing.
"So I completely agree with Jean Todt," Wolff said.
Pole 'no guarantee' of 2019 seat – Raikkonen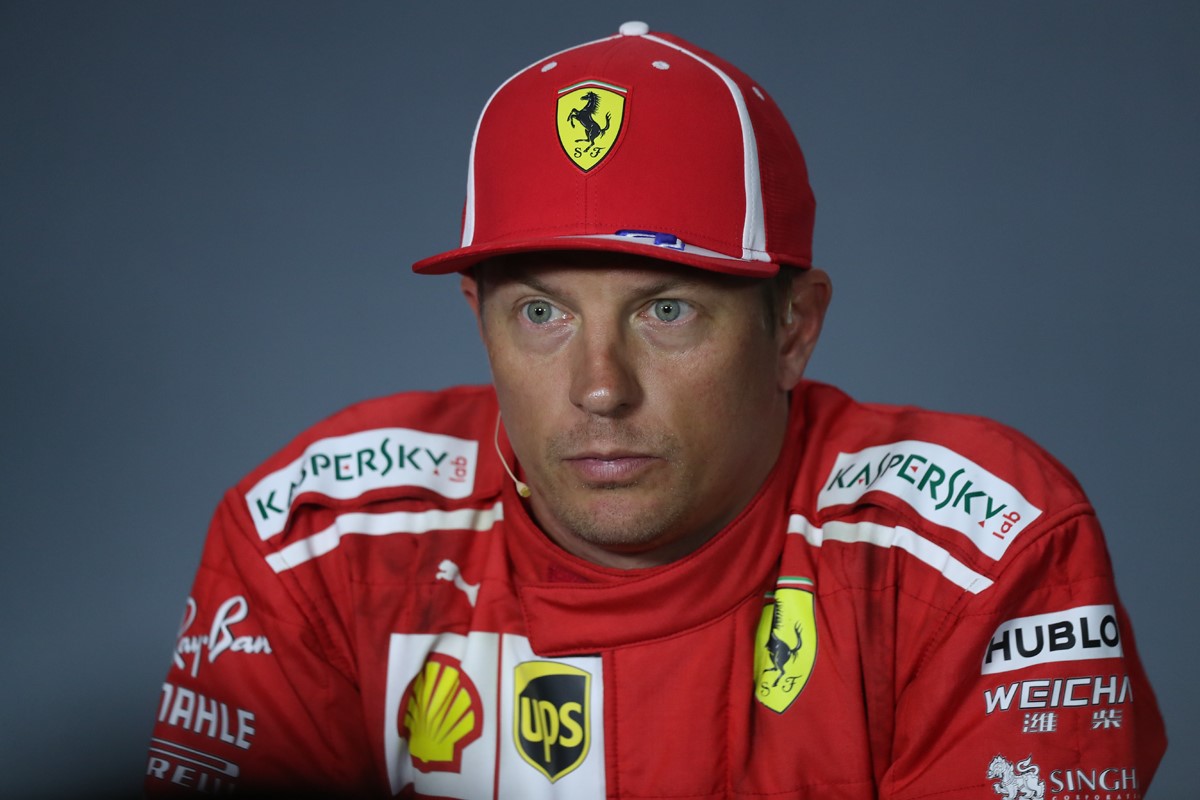 Kimi Raikkonen
(GMM) Kimi Raikkonen's future remains completely unclear, even though he drove his Ferrari to pole at Monza.
"Of course if you could choose, the best place is in front of your home crowd," the Finn said at Monza.
"But that's no guarantee," Raikkonen told C More, when asked if pole moved him closer to a new contract.
Over the past days, weeks and months, it has been rumored that Raikkonen or Charles Leclerc will be Sebastian Vettel's teammate next year.
"I'm glad this is no longer my problem to choose," former Ferrari boss Stefano Domenicali laughed at Monza.
"I really respect Kimi, who is an excellent and motivated driver. But Charles is also great and I have no doubt he will be a top driver in the future.
"I will not say my opinion, because it will be misinterpreted," Domenicali added.
Also asked about Ferrari's 2019 driver conundrum was Nico Rosberg, and he told La Gazzetta dello Sport: "Kimi drives well and never complains.
"I would be happy for Leclerc if he was promoted, but would that be best for Ferrari? I don't think Charles would accept playing second fiddle, unlike Raikkonen," said the 2016 world champion.
Magnussen happy 'God' Alonso retiring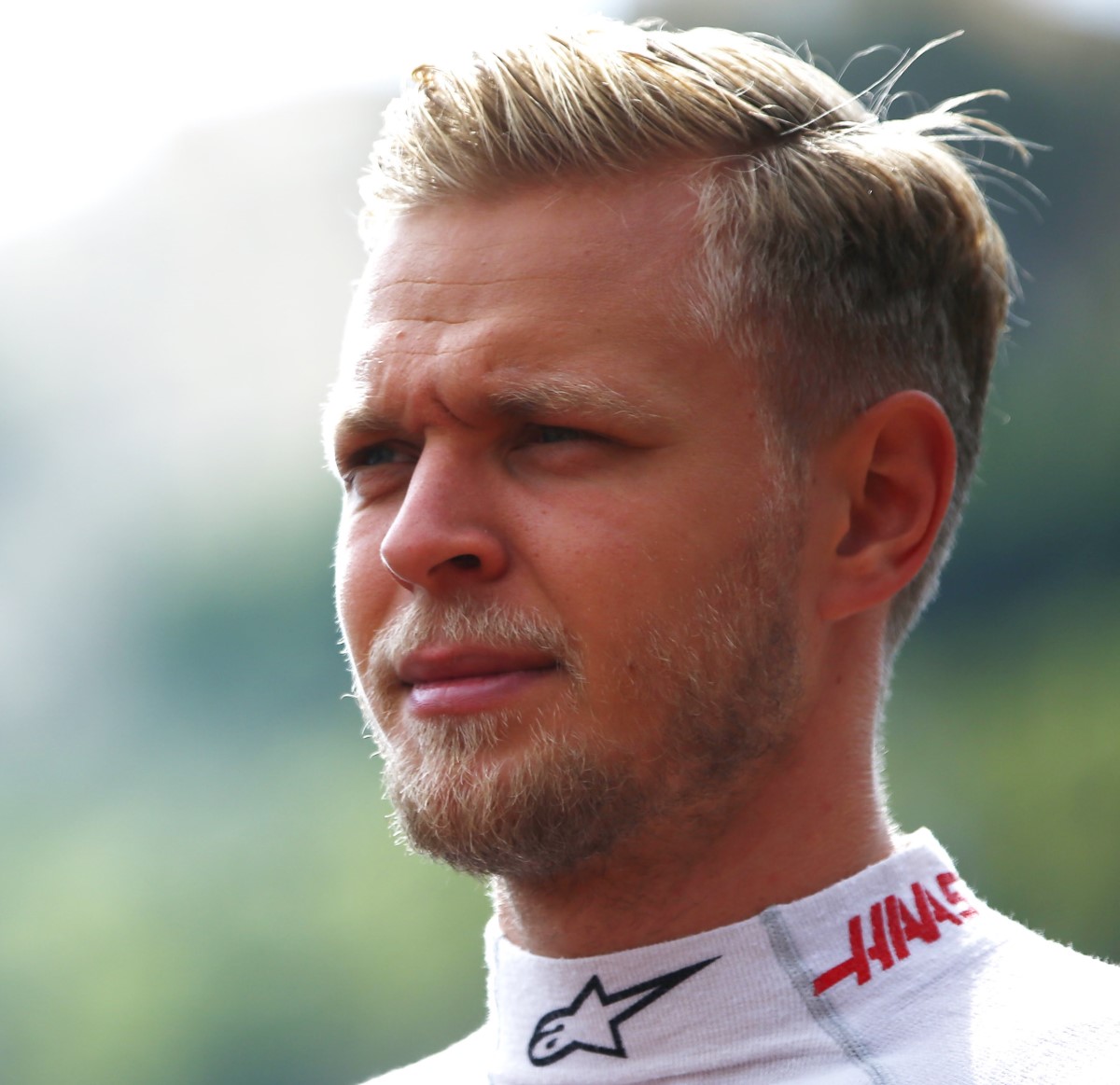 Magnussen isn't worthy to shine Alonso's shoes
(GMM) Kevin Magnussen says he will not miss retiring F1 driver Fernando Alonso.
The duo have had run-ins in the past, and their latest was during qualifying when they grappled for track position.
"I don't care about why he did it but I think it was pretty stupid and unnecessary," Haas driver Magnussen said at Monza.
"He came to see me after qualifying and laughed in my face. It's disrespectful, he thinks he's God. I'm looking forward to his retirement," the Dane added.
Alonso told Movistar: "It is what it is. There are drivers in many categories and then there are the drivers from Haas.
"They have the third or fourth best car on the grid and they're out of Q2," said the McLaren driver.