Italian Grand Prix Formula 1 weather forecast (Update)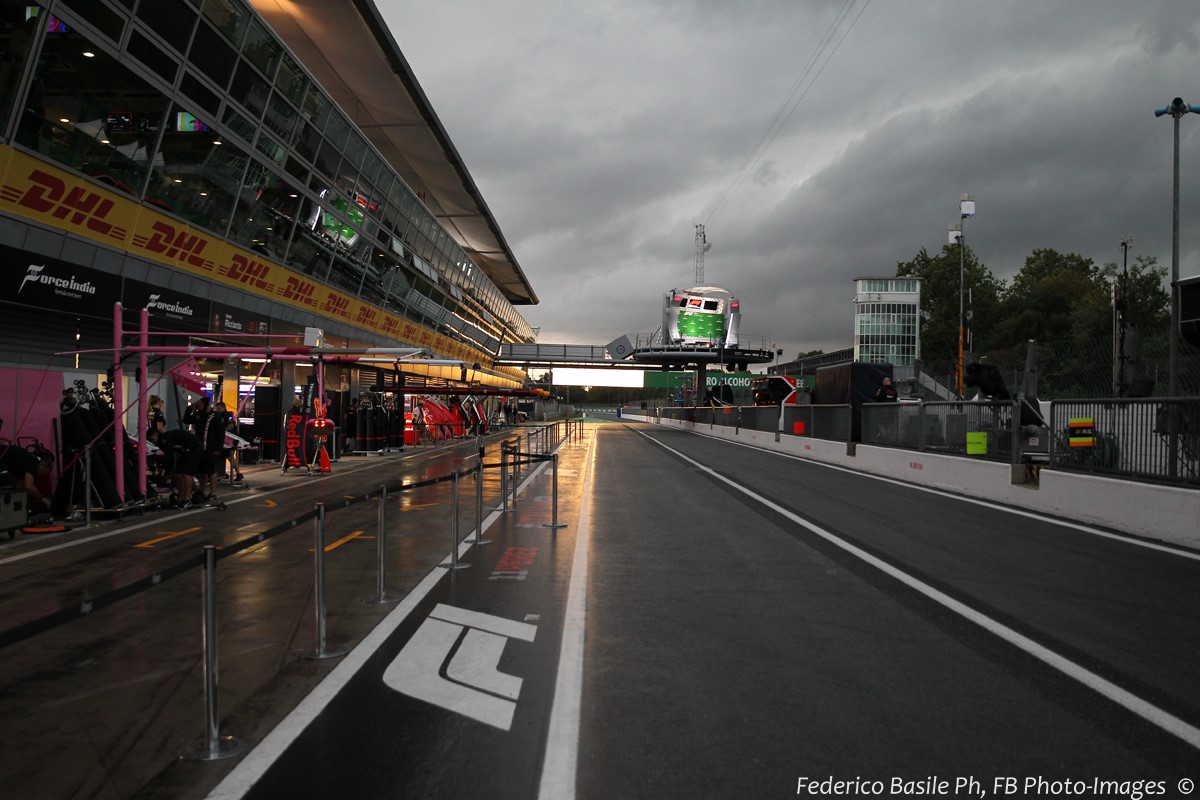 A wet pitlane
UPDATE
The skies opened up over the Autodromo Nazionale Monza on Friday morning of the Italian Grand Prix weekend, with the track thoroughly drenched ahead of FP1 with persistent rain falling.
08/30/18 Rain is expected throughout the first day of practice for the Italian Grand Prix weekend but the weather is forecast to improve after then.
While sunny conditions greeted the teams on Thursday before the track action began, clouds will gather this evening and rain is expected to start falling overnight.
Thunderstorms are expected on Friday morning, potentially running into the evening, which could disrupt teams' efforts to conduct practice runs in the two 90-minute sessions. The risk of rain will last into the early hours of Saturday morning.
While the rain is unlikely to return after then, the lower temperatures will linger. The day will be cloudy with a low risk of further rain, and air temperatures reaching around 24C.
By Sunday the cloud will begin to clear up, though possibly not until the later afternoon, meaning conditions are unlikely to be much warmer.
Track temperatures on race day should therefore be in the high thirties. Pirelli has brought the medium, soft and super-soft tires for this weekend.