Sebastian Vettel to drive F1 Ferrari through Milan as part of festival (Update)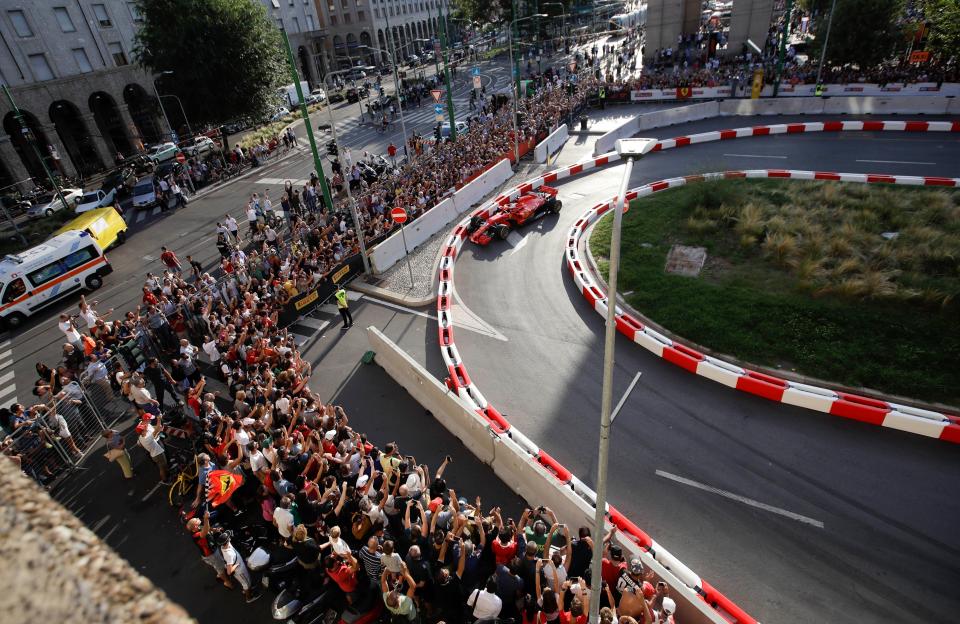 Vettel stuffs it into the barrier and comes away feeling like a real wanker
UPDATE Vettel may have four world titles under his belt but the German somehow managed to crash his Ferrari while showing it off in Milan.
Fans flocked to the city to watch the Formula 1 ace parade the stunning Italian motor ahead of Sunday's Monza Grand Prix.
But while he lapped up cheers from the crowd, Vettel lost concentration and drove the car straight into the barrier.
Hundreds of smiling fans pulled out their phones to take a picture of the moment Vettel was left red faced.
He was later rescued from the embarrassment and was picked up by a member of the team as Vettel continued waving to fans.
The 31-year-old heads into Sunday's race on the back of last Sunday's victory at the Belgium GP that moved him 17 points behind Lewis Hamilton.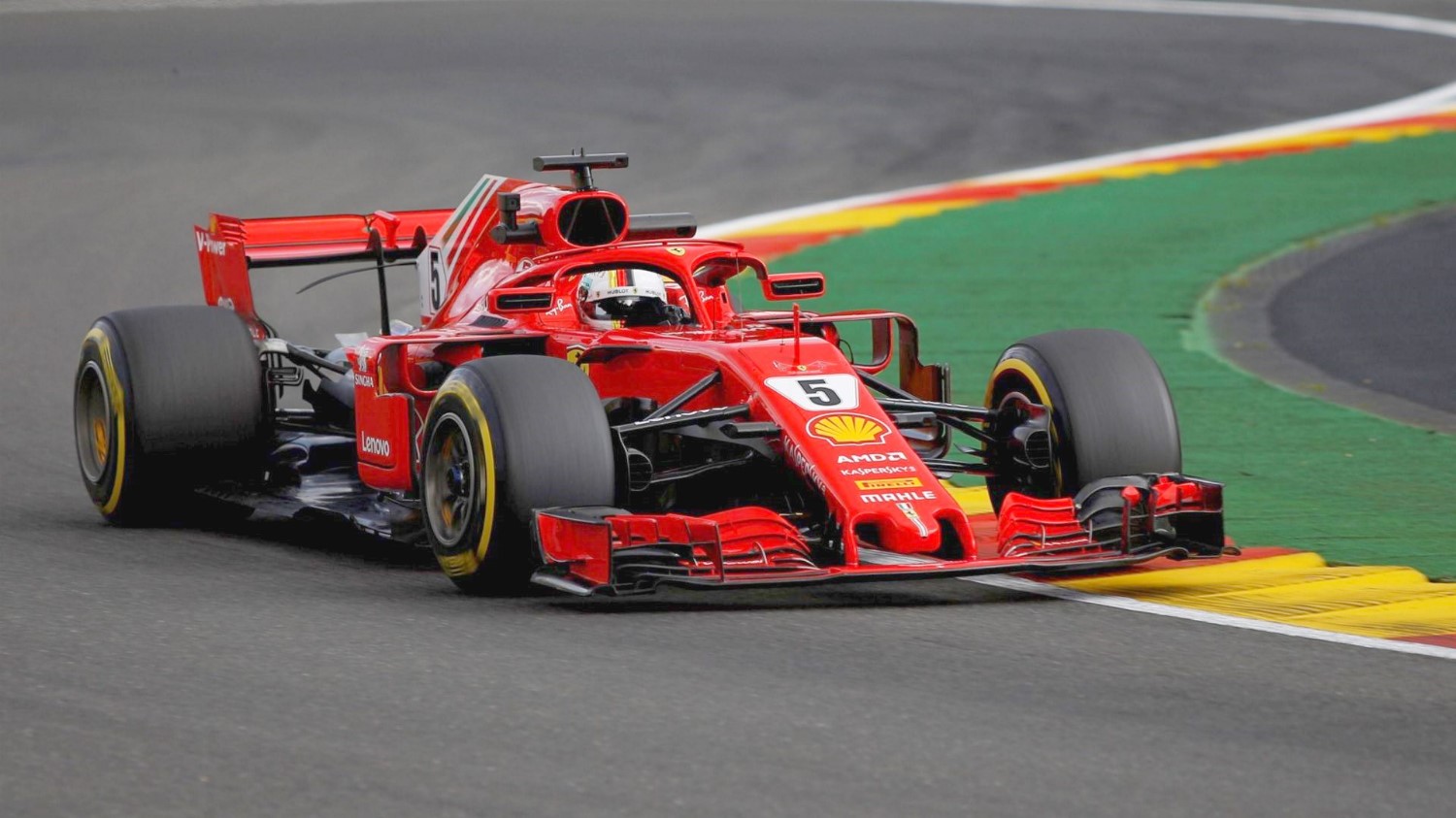 Sebastian Vettel
08/29/18 The German four-time World Champion will drive his Ferrari through the heart of the city as part of the F1 Milan Festival.
The celebration of Formula 1 in Milan will take place from from Wednesday August 29th to Saturday September 1st and is scheduled to coincide with the weekend's Grand Prix in the northern Italian circuit of Monza.
"The F1 Park will offer a live car run in an unprecedented city circuit, giving fans a unique opportunity to experience the thrill of seeing modern F1 cars up close on the streets of Milan," reads a statement about the event in Milan released by Formula 1.
The celebration of racing cars will take place in the Darsena area of Milan amidst the ancient yet recently-restored Navigli quarter.
The Navigli quarter takes its name from the two canals that run through it: the Naviglio Pavese and the Naviglio Grande, partly designed by Leonardo Da Vinci.
The F1 Live racing, in which visitors will be able to see the Formula 1 drivers and their cars racing through the heart of Italy's fashion and business capital Milan, will take place on Wednesday August 29th starting at 4.25pm in the Piazza XXIV Maggio (details here).
Sebastian Vettel, Kimi Raikkonen and other drivers will race their cars around the city center's streets for the first time.
Classic racing cars will also be on parade on Wednesday afternoon. From Thursday August 30th to Saturday September 1st events are scheduled from 6pm to 11pm.
Besides exhibition racing by some of the sport's leading drivers, the F1 event in Milan – the city home to motor racing brands such as Alfa Romeo and Pirelli – will feature "events, music and iconic installations." The F1 House, a hub on the chosen grounds, will also host "DJs and personalities from the world of sport, music and entertainment," every evening.
The event is open to the public and free entry, according to a press release by Formula 1. Milan is the fourth city to welcome the racing car festival after London, Shanghai and Marseille.