Latest F1 news in brief – Wednesday
Monza from the air – set for new contract talks

Monza set for F1 contract talks

Verstappen admits no Honda title until 2020
Mick Schumacher showing father's genes – Berger
Verstappen's father questions Ricciardo move
Stroll admits ousting Ocon 'not fair'
Marko: I'd rather have Ferrari win not Mercedes
Ricciardo set for grid penalty in Monza
Alonso claims he rejected Renault before Ricciardo signed
Abiteboul: We never considered Alonso for 2019 (Someone is lying)
Formula 1 to use new rear wing rain lights in 2019
Higher wings next year
Force India Defends F1's Decision To Allow It To Earn Prize Money
Monza set for F1 contract talks
(GMM) Italian grand prix boss Angelo Sticchi Damiani says Monza wants to "rethink" its contract with Liberty Media.
It is believed the F1 rights holder and Hockenheim have agreed new terms for a race in 2019, but a darker cloud still lingers over the future of the Italian grand prix.
Talks with Chase Carey are scheduled for this weekend, as Monza hosts its 2018 race.
"It will not be easy, but we will try to rethink the contract with Liberty Media," Sticchi Damiani told La Gazzetta dello Sport.
"In Europe the other circuits are suffering a lot, Germany is in trouble and many think they will not be able to finance the grand prix.
"So it's time to look into each other's eyes. We will do everything to continue the discussion and not stop in 2019. We want to get to 2022, when the Monza GP will be 100 years old," he added.
Verstappen admits no Honda title until 2020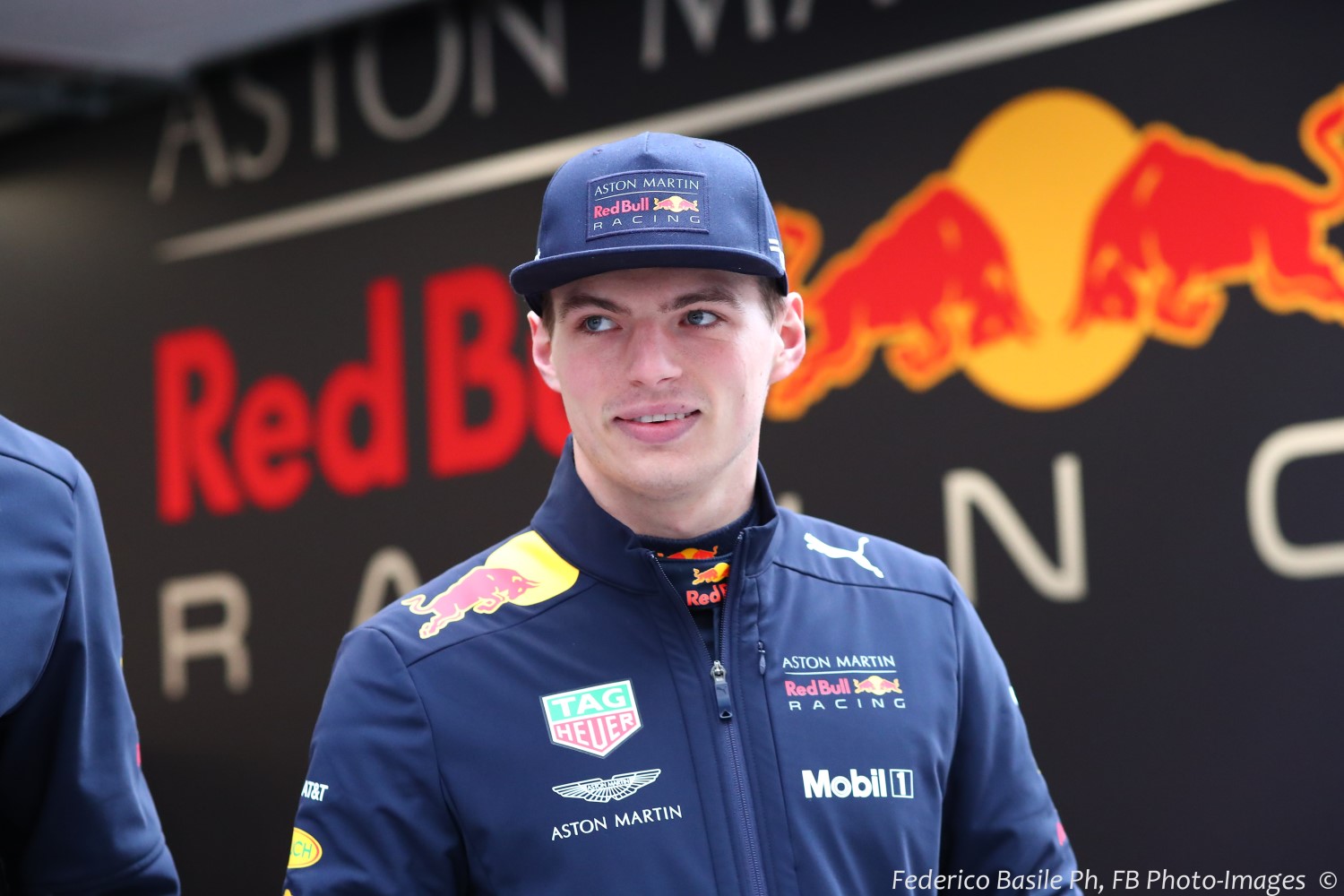 Max Verstappen hoping Honda can deliver by 2020
(GMM) Max Verstappen is looking forward to Red Bull's Honda-powered future.
A fierce critic of the departing customer Renault engines, the Dutchman acknowledges however that he might need to wait a full year before Red Bull-Honda can charge for a title.
"Looking at where they were, Honda has made remarkable strides," the 20-year-old said.
"In the first stint at Spa, I could not pass Gasly, I couldn't even get close. I think it demonstrates a lot about the great steps forward made by Honda.
"Very rarely have we seen failures, and more important is that there is the desire to bring everything to the limit," he told Ziggo Sport Totaal.
"Honda is a very serious company. They have already started on the test bench and they are asking us for many changes to prepare for next year. They are extremely motivated and want to do thousands of miles of testing," Verstappen added.
However, the top Red Bull driver acknowledged that leapfrogging Ferrari and Mercedes will not be easy for Honda.
"Everyone wants to fight for the title but it is difficult," Verstappen said.
"At the beginning we will need to make more progress but we hope to be close by the end. The following year (2020), we should be fully competitive.
"But I think 2019 will be a positive year where we know what we have and what steps are still to be taken," he added.
"Mercedes and Ferrari have the two strongest power units, but Honda is already much better than it is recognized."
Mick Schumacher showing father's genes – Berger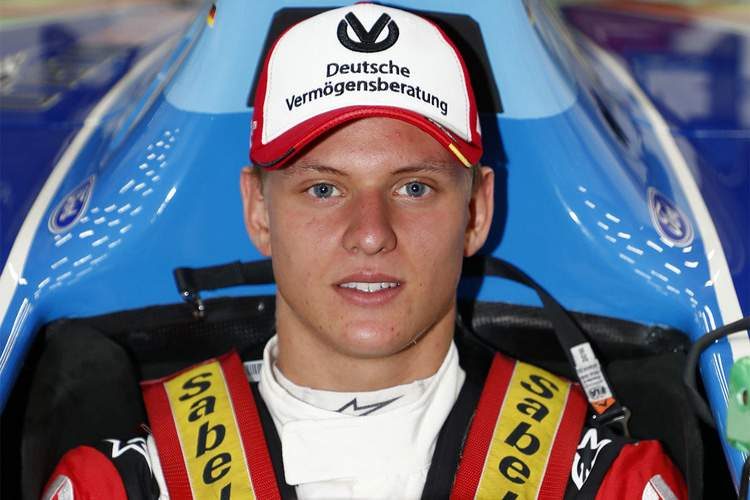 Mick Schumacher had a few good races (finally) and now he's F1 material?
(GMM) Mick Schumacher has the ability to tread in his father's footprints all the way to formula one.
That is the view of F1 legend and now DTM boss Gerhard Berger, who says the 19-year-old son of Michael Schumacher is finally finding his stride in Formula 3.
His tally of wins in the highly competitive European series is now up to 3, with Berger saying he has seen flashes of Michael in his recent driving.
"The guy suddenly shows the Schumacher genes," the Austrian told Auto Bild. "He has developed and is showing some rough edges.
"I hope it goes on like this. Everything is open to him," Berger added. "Everyone would be happy if Mick steps in his father's footsteps."
Schumacher is currently fourth overall in the European F3 championship, with Dan Ticktum leading the standings.
Verstappen's father questions Ricciardo move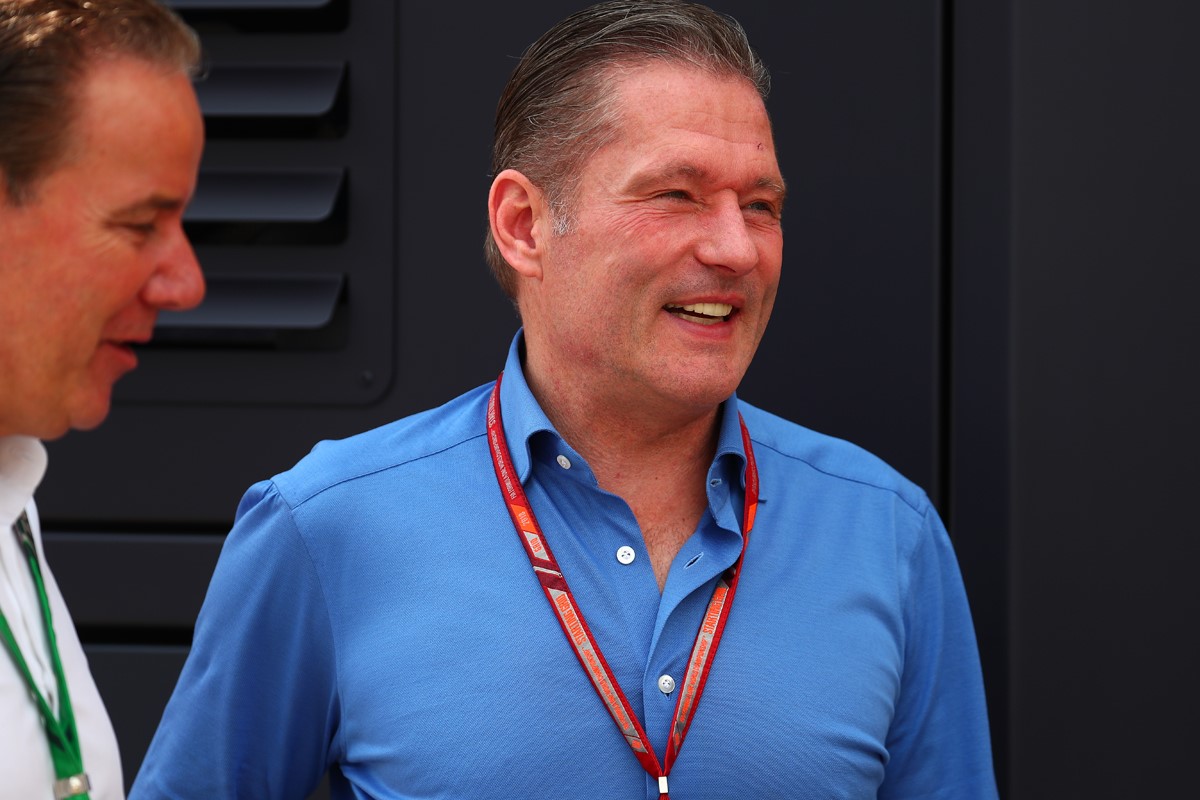 Jos Verstappen
(GMM) Max Verstappen's father says he is surprised Daniel Ricciardo decided to leave Red Bull.
Some believe Ricciardo's decision to accept an offer to switch to the works Renault outfit was because Red Bull saw the younger Verstappen as the future.
But Jos Verstappen rejects that.
"I'm 100 per cent sure of it," he is quoted by Speed Week. "They get along well.
"Of course there is competition in qualifying and the races, but the relationship is very good in my view. That's why I don't understand," Jos added.
"Switching from a top team to a smaller team — I don't know if that's the right move. I wouldn't have done it," the Dutchman added.
Jos said Red Bull operates a clear policy of driver equality, so that is not the reason Ricciardo would have left. "They did that in the past and still do," he said.
Max's new teammate for 2019 will be 22-year-old Pierre Gasly, who steps up from the smaller Red Bull team Toro Rosso.
"That's how it should be," Jos said of Gasly's internal promotion. "I think Max is fine with Pierre."
Stroll admits ousting Ocon 'not fair'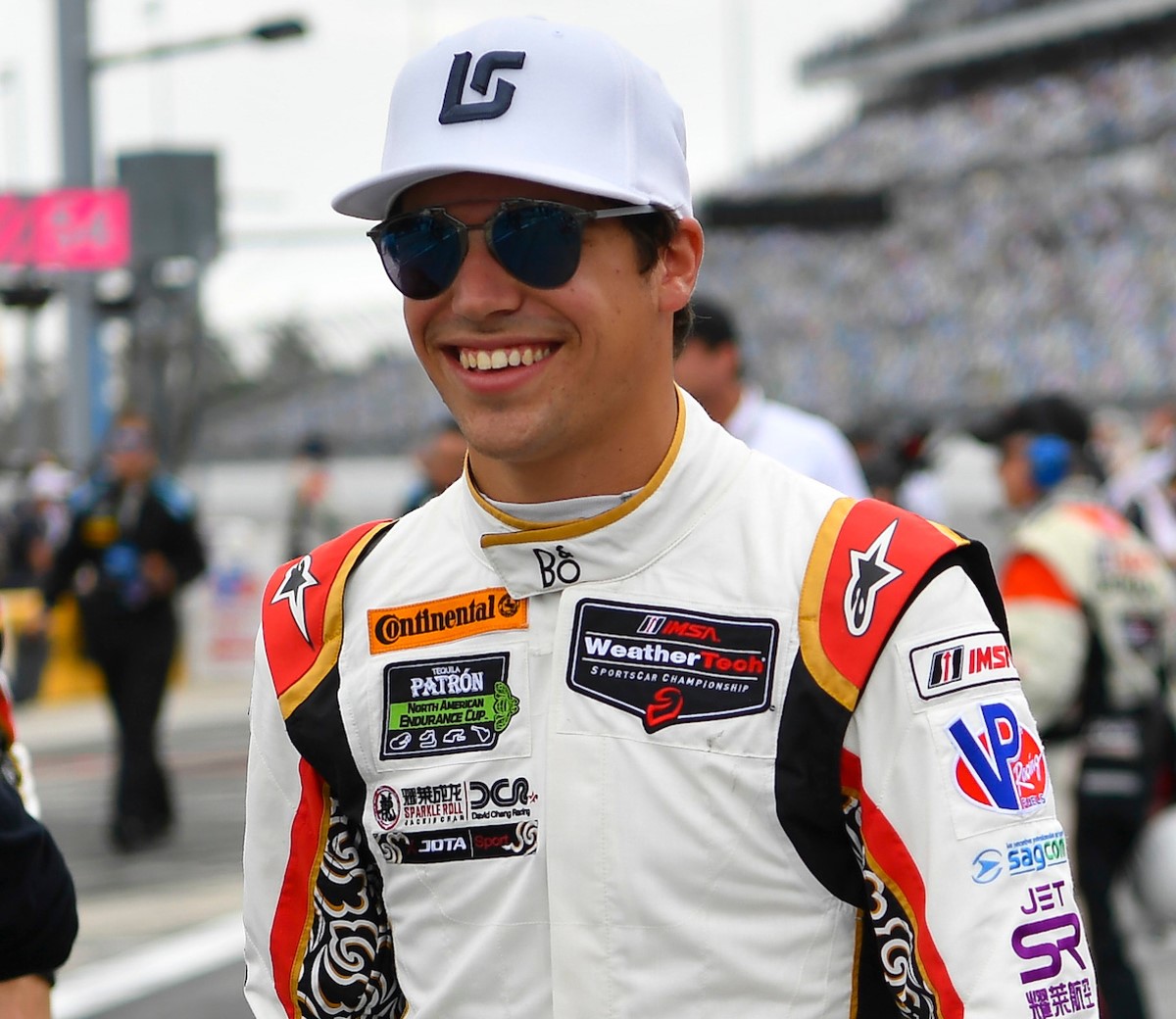 Lance Stroll's daddy bought him an F1 team and Esteban Ocon lost his ride
(GMM) Lance Stroll admits it will not be "entirely fair" if he takes over Esteban Ocon's place at Force India.
French broadcaster Canal Plus caught a conversation in French between Ocon and Sebastian Vettel at Spa.
Ocon, 21, told the Ferrari driver he is losing his seat at Force India because one driver "bought the team" while the other "brings the money".
It is believed Stroll, whose father Lawrence led the Force India takeover, will join almost immediately, following a seat fitting at the Silverstone factory this week.
Currently a Williams driver, 19-year-old Stroll admits ousting the talented Ocon mid-season is not a good look.
"I'm not arguing that point, but my results and what I've done in the past should be acknowledged a little bit more," he told the Telegraph.
"I'm not disagreeing that the system isn't entirely fair all the time. But I deserve more than just a mention of the money that's behind me," Stroll added.
In fact, he argues that the arrival of his father, billionaire fashion mogul Lawrence Stroll, is only good news for Force India.
"Potentially, my father buying this team can make it a much better team, much more competitive. It's not, in my eyes, a big negative," he said.
"From Esteban's point of view, it's triggered towards me, because my father's involved in Force India. Drivers from certain backgrounds will have their view on how things should be. Drivers with financial backing will think otherwise," Stroll added.
"If he (Lawrence) takes me to Force India, that's his choice, and I understand that for Esteban, that might not be great or fair," he said.
"But I think that I deserve to be recognized more for the results I've achieved. I wanted to get that off my chest."
Marko: I'd rather have Ferrari win not Mercedes
Helmut Marko is tired of Mercedes dominating
Red Bull consultant Helmut Marko is backing his former protege Sebastian Vettel to beat Lewis Hamilton in the 2018 Formula 1 World Championship title race, as the pair slug it out in the final eight races of the season.
For the second year running the championship is between Hamilton and Vettel, the pair have slugged it out with the pendulum swinging either way. Neither Mercedes or Ferrari capable of giving their drivers the edge for a sustained run of races – that's how close it has been.
Speaking on Servus TV, Marko revealed his preference in the title duel in which his Red Bull drivers are not involved, "I'd rather have Ferrari win not Mercedes again. Sebastian is currently stronger mentally and he has the better car."
Marko had first-hand experience on how to win four back-to-back F1 world titles when the German was at Red Bull and the Austrian recalled how Vettel was capable of a big fight back when required.
"I can remember a season when we were 50 points behind Fernando Alonso," recollected Marko. "Sebastian made up for that because he delivered incredibly precise races late in the season. I hope he can reactivate that."
Vettel and Ferrari, to a certain extent, have been architects of their own misery, the German Grand Prix giveaway will haunt them forever while some dubious strategy calls during some races have cost them too.
Asked why Vettel was accident prone at this point of his career, Marko ventured, "Maybe the pressure on him and Ferrari is so great… He did not make these mistakes with us."
Vettel returned from the summer break and fired up his campaign with a commanding victory at the Belgian Grand Prix with Hamilton second, Ferrari finally enjoying a discernible edge over their silver rivals.
The result reduced the championship gap, with Vettel now trailing by 17 points as they head to Ferrari's home race – the Italian Grand Prix – at Monza with the momentum firmly with the Reds.
After the demolition job that Ferrari did on Mercedes at Spa last weekend, expect a full house at the temple of speed as the Tifosi can surely smell blood.
Ricciardo set for grid penalty in Monza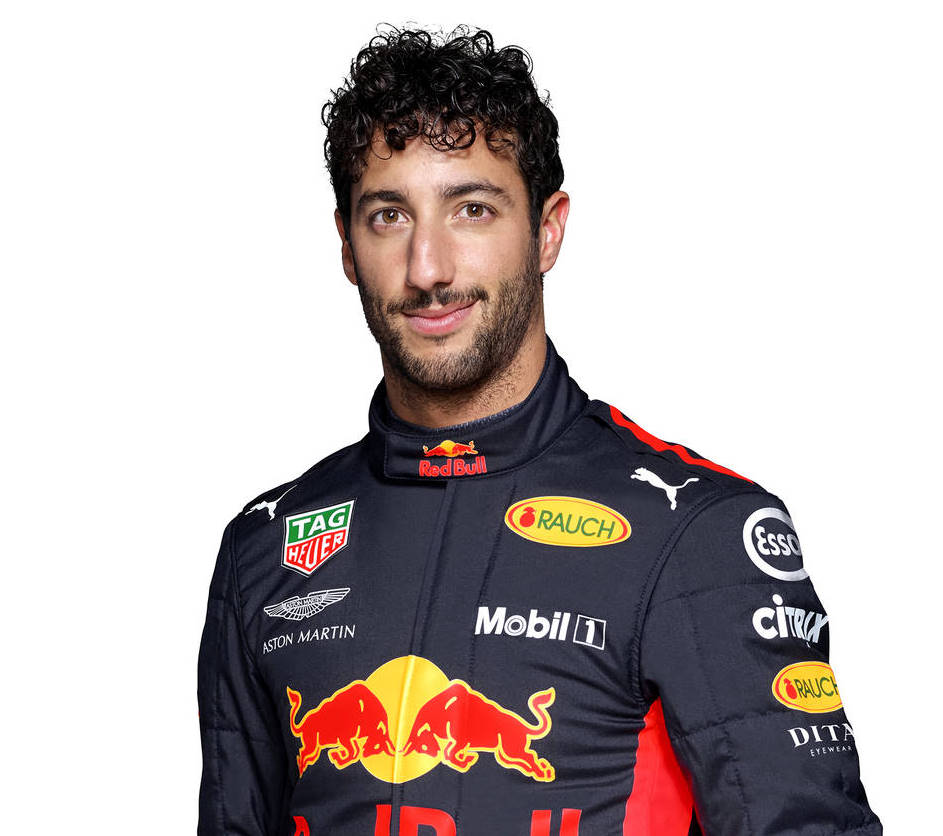 Daniel Ricciardo
Daniel Ricciardo will face a grid penalty at this weekend's Italian Grand Prix after Red Bull team boss Christian Horner confirmed a new power unit would be fitted to his car.
Ricciardo has used three of each power unit component already this year and had to take a grid drop at the German Grand Prix when Red Bull fitted the third MGU-K, battery and control electronics on his car. A new power unit in Italy will see him take an additional grid drop — most likely to the very back — while teammate Max Verstappen will be able to take new components without suffering a penalty.
The engine changes have been planned for Monza in the hope both Red Bull drivers can avoid a penalty when they arrive at the next round in Singapore, where Red Bull is hoping to be more competitive.
"We will be trying to get ourselves on the best footing really," Red Bull team principal Christian Horner said. "Daniel is going to be taking an engine penalty for sure next weekend.
"Max will be taking his third unit as well there, hopefully without penalty. So we're going to try and get ourselves into the best situation we can going to Singapore, which is probably our next chance of being able to give Ferrari and Mercedes a harder time."
Alonso claims he rejected Renault before Ricciardo signed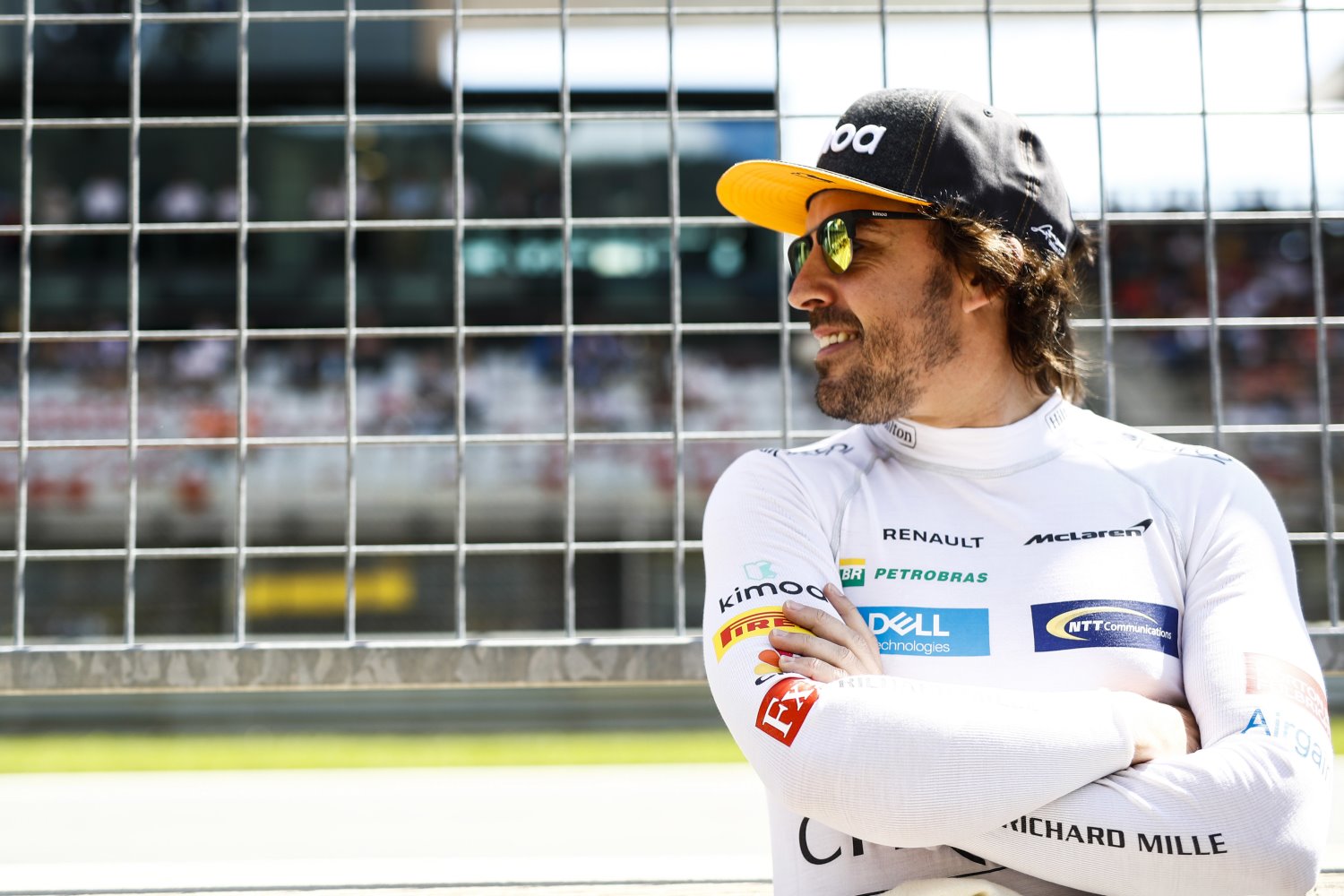 Alonso makes a lot of claims denied by others
Fernando Alonso has revealed he turned down an offer from Renault to return to the team before announcing he will leave F1 at the end of the year.
Having disclosed to Sky Sports F1 that he rejected two approaches from Red Bull to drive for the team next season — although Red Bull have subsequently denied making any such offer — Alonso also confirmed he also received an approach from Renault.
Alonso has twice before driven for the team, winning both of his world championships in 2005 and 2006 as a Renault driver, but it's likely Renault's most recent approach came before Daniel Ricciardo's bombshell decision to join for 2019 alongside Nico Hulkenberg.
"I had the possibility of joining Renault and going back to my two championship team having my last years with my second family there," Alonso told Sky Sports F1.
"But it was difficult to get the challenge there, fighting for the top six or top ten, compared to the challenges l can get outside of F1. It's no secret that the triple crown is attractive to me. Those are a little bit more attractive at the moment."
Although Christian Horner, the Red Bull chief, has continued to insist the team didn't offer Fernando Alonso a seat In 2019, Horner says Liberty Media did approach the team about signing the Spaniard.
"There was just an inquiry [from Liberty] as to whether we would consider Fernando," confirmed Horner.
"Which you can understand from a promoter's point of view: Fernando Alonso is a great asset to Formula One; if he could be in a competitive car I'm sure they would prefer him staying than pursuing his triple crown. I wouldn't expect them to do anything different."
Alonso responded to Horner's comments by reiterating his claim that he was offered Ricciardo's seat in 2019 by Red Bull:
"From Red Bull, in fact, l had in 2007, 2009, 2011, 2013 and two this year — one in Monaco and one in August," Alonso has told Sky F1.
"The comments of Christian Horner this summer and Mr. Marko are completely out of context and surprising about me causing chaos or being difficult to work with.
"One, they have never worked with me. And second, they have chased me on five or six occasions over the last seven years. And now they say that — that they are loyal to their program and their junior drivers.
"It has been weird and unfair to me.
"I wrote to Christian after his comments this summer. He apologized on email and hopefully he will apologize again this weekend" Fox Sports
Abiteboul: We never considered Alonso for 2019 (Someone is lying)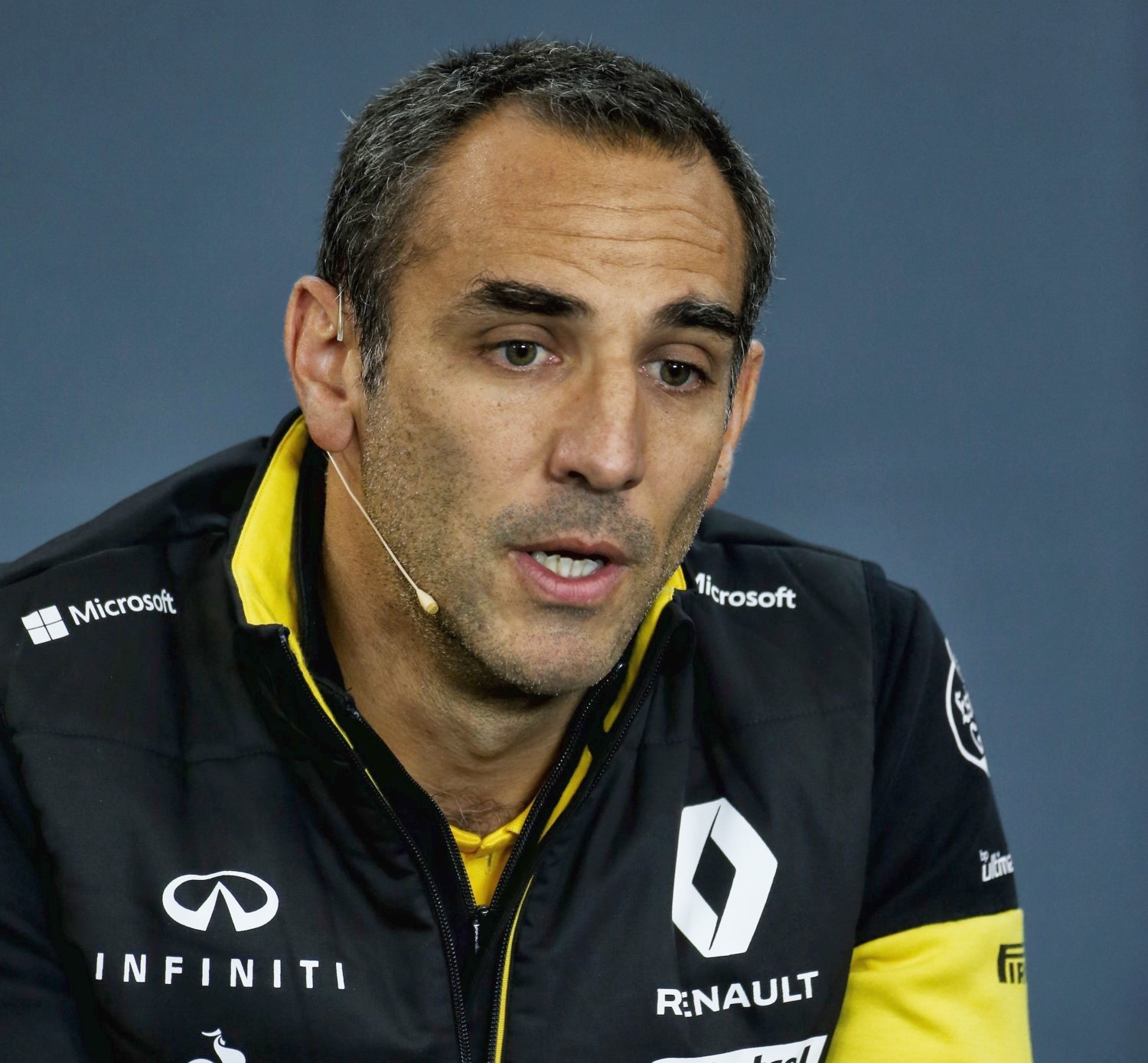 Like Horner at Red Bull, Abiteboul denies Renault made Alonso an offer. Who is lying?
Fernando Alonso was never under consideration by the Renault team, despite suggestions by the Spaniard that he had offers four or five offers on the table but turned them down by deciding to quit Formula 1 at the end of the season to pursue more competitive challenges in other categories of racing.
Despite denials from Red Bull team principal Christian Horner, Alonso insists he was offered a spot with the energy drinks outfit after Daniel Ricciardo defected to Renault.
But apart from Red Bull's alleged offer, Alonso claimed, "I did refuse four or five offers. I don't think that my targets or my challenges for next year were any more in Formula One at this point."
"The offers that I had, including that one, they were not for winning because they are probably all the offers that I had on performance, they are more than one second away from pole position."
If he was referring to Renault, then he was way off the mark.
When asked by Crash if Alonso was ever on their radar, the French team's chief Cyril Abiteboul replied, "Frankly, despite the fact that I have huge respect for Fernando, who is probably one of the best drivers in the world, the answer is no."
"We could feel that he is at the point in his career where he wants a car that is immediately capable of going in for wins. That's what he's expecting, or there is going to be more frustration."
"We are not in that position. We need to have drivers who can understand the project, who can buy into a support the project on a long-term basis. I don't think this is what Fernando was looking for. So the short answer is no."
Formula 1 to use new rear wing rain lights in 2019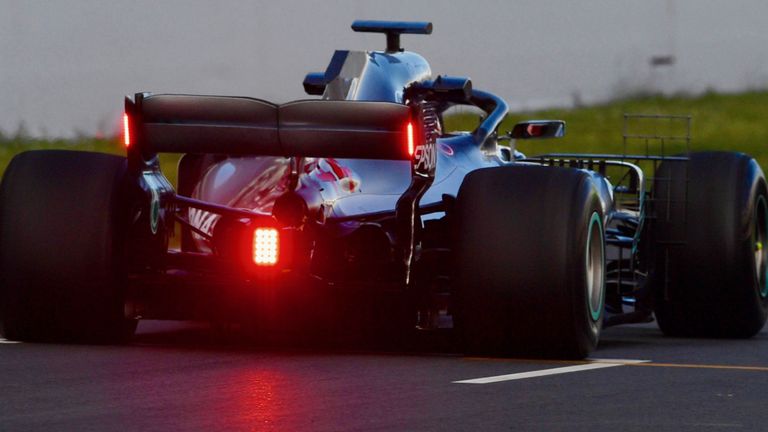 Hamilton tests new wing lights
Formula 1 teams have approved a plan to introduce rear wing rain lights in 2019 to help the cars stand out more clearly in low visibility conditions, Autosport has learned.
At the post-Spanish Grand Prix test earlier this year, Lewis Hamilton trialed a version of the vertical LED light strips as part of an evaluation study by the FIA.
The extra flashing lights, fitted higher up than the traditional rain light at the rear of the car, are believed to help in conditions such as heavy spray.
The sunny conditions in Spain meant that the test could only prove that the lights functioned correctly, and a proposal to make it mandatory for 2019 was put forward to the teams during a recent vote at a technical regulations meeting. Autosport
Higher wings next year
Noble also reported F1's rear wings are "set to be raised higher next year" and the position of mirrors will be changed as "part of a raft of measures that have been agreed to help improve driver visibility."
FIA has been "looking into the rearwards vision problems caused by the current generation of cars since the start of the year."
Its work "accelerated after a near miss" involving Carlos Sainz and Sebastian Vettel in qualifying for the Austrian GP.
"The new rules will include the raising of the rear wing by 50mm "to create a bigger window of visibility between the lower surface of the main plane and the top surface of the sidepod." MOTORSPORT
Force India Defends F1's Decision To Allow It To Earn Prize Money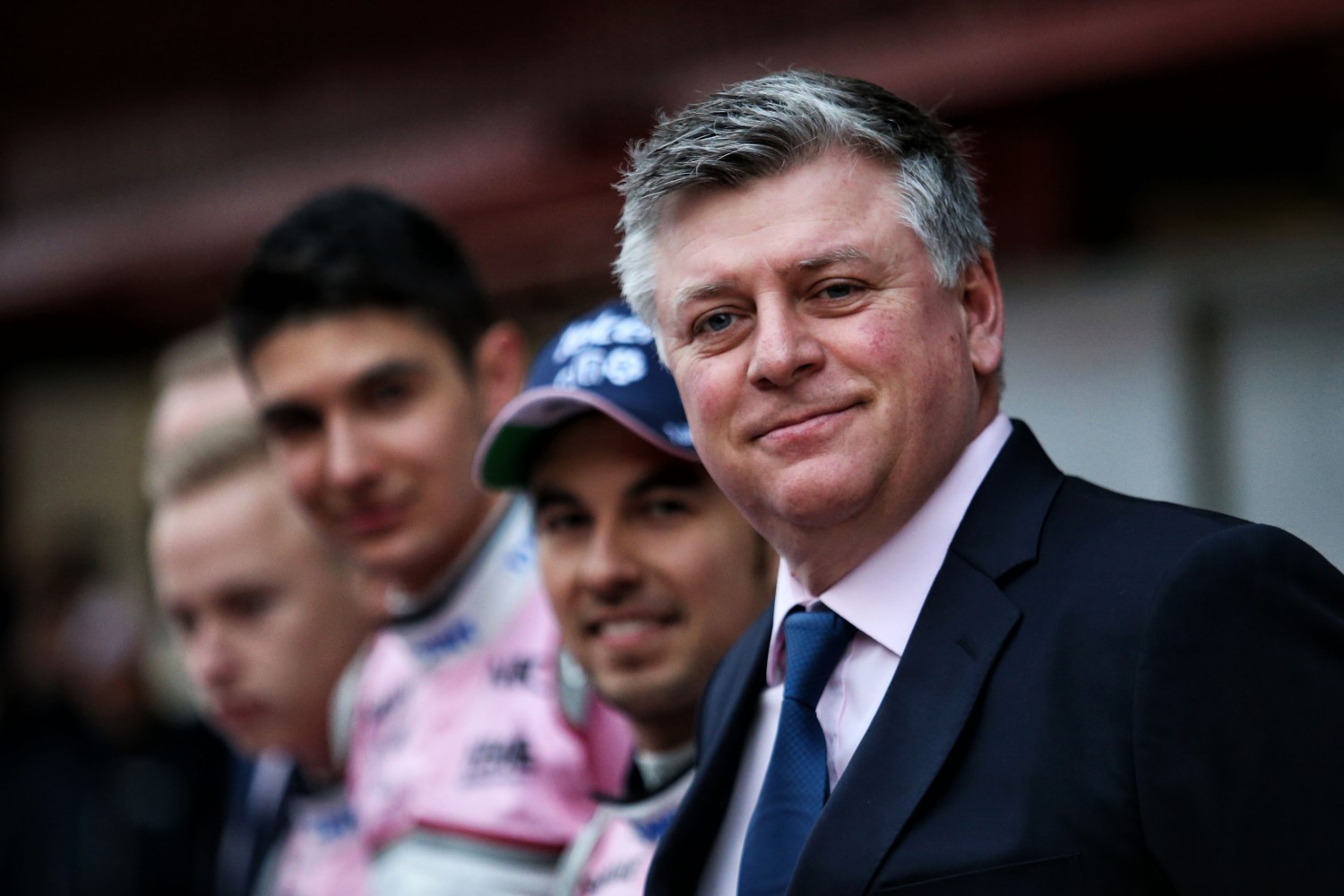 Otmar Szafnauer
Force India Formula 1 "defended the controversial decision" to allow it to immediately earn F1 prize money with its "new" entry, according to Jonathan Noble of AUTOSPORT.
It was initially expected that, "while Force India could keep its historic commercial rights income, it would have to wait" for new "Column 1" earnings for current results. It subsequently emerged that the plan is for the team to continue getting all income as before, "although such a move still requires approval from other teams."
Haas, in particular, is "seeking clarification on why it missed out on tens of millions of dollars of income by having to wait two years for its first such payments after its entry" in '16.
Force India Team Principal Otmar Szafnauer said that he understands "rivals' frustrations," but thinks it is "correct that F1 treats his outfit differently."
He said, "I understand why a new entrant needs to finish in the top 10 for two years in a row, to start getting column 1. … This team has been racing for [over] 25 years. It is not a new entrant. There is no question of survival going forward." AUTOSPORT