Tesla Semi prototype shows up at trucking giant J.B. Hunt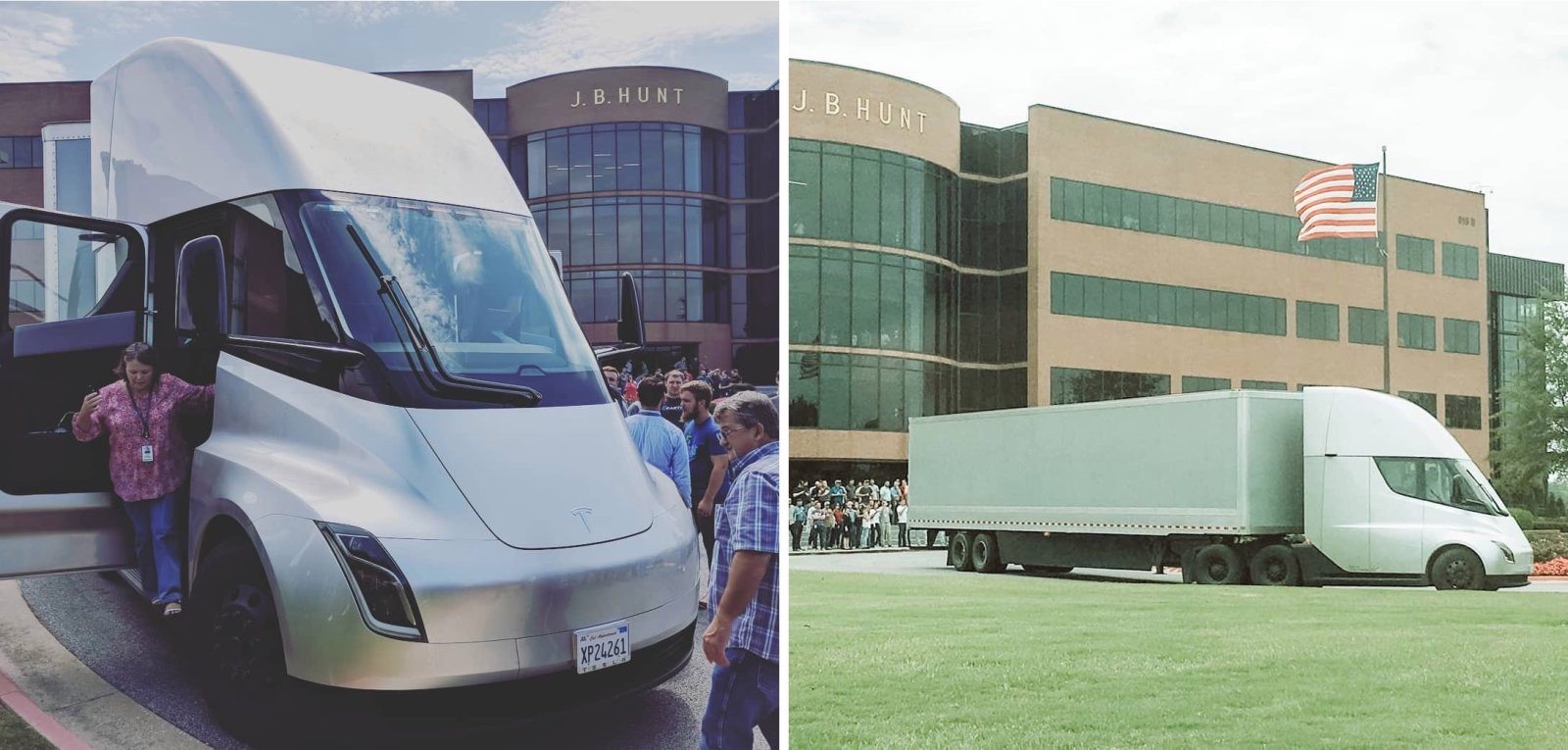 Tesla Semi at JB Hunt headquarters. Elon Musk is changing the car industry and now the trucking industry
A Tesla Semi prototype has been traveling around the southwest over the past few weeks and it has now stopped to make an interesting appearance at the headquarters of a potentially critical Tesla Semi customer; trucking giant J.B. Hunt.
J.B. Hunt is one of the largest freight and trucking companies in the US.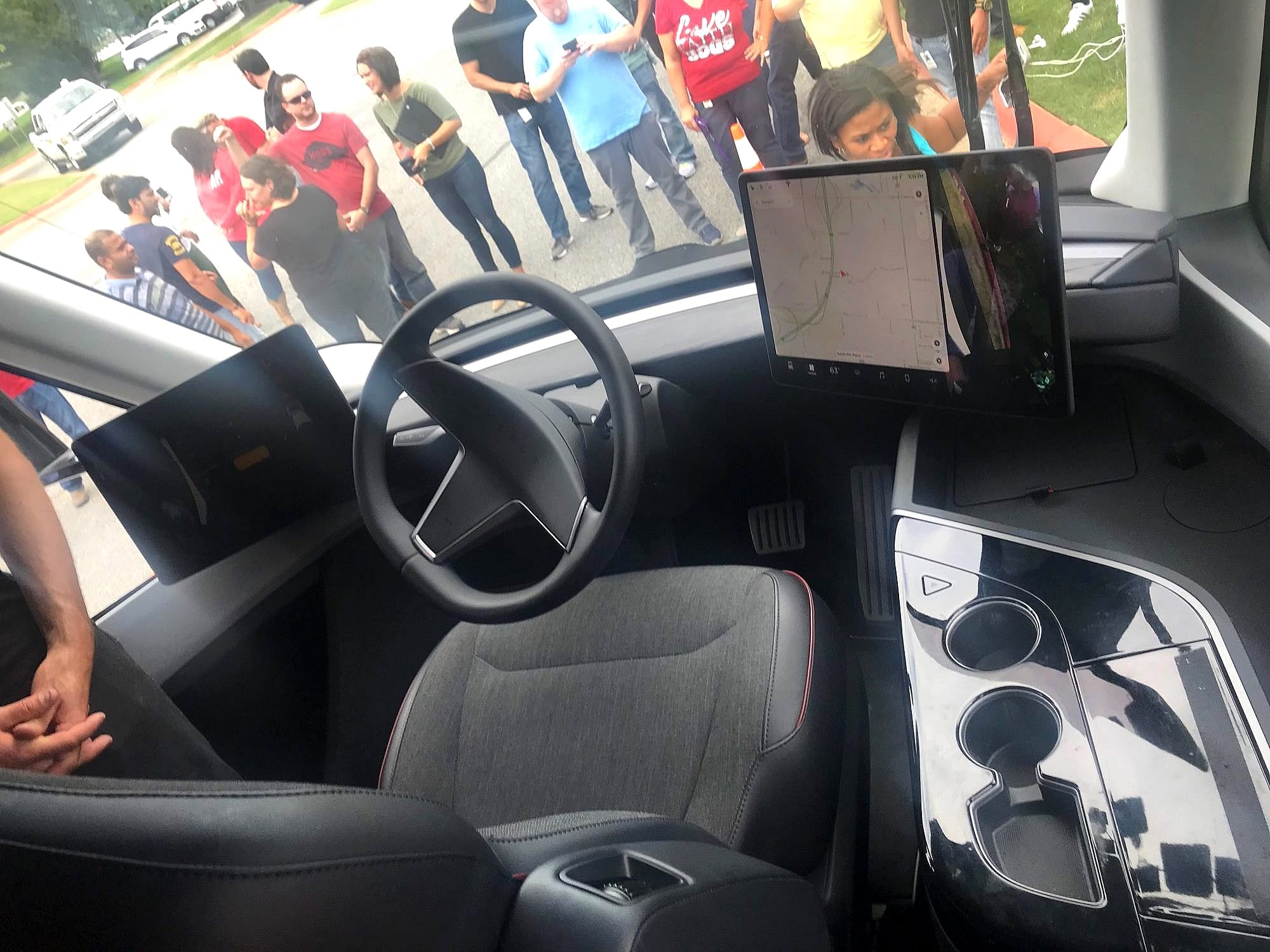 Stick a fork in those air polluting diesel trucks, their days are numbered
It operates "more than 12,000 trucks and over 100,000 trailers and containers" in its fleet.
The company was amongst the first to place a Tesla Semi reservation when the automaker unveiled the first prototypes last year.
Now Tesla has brought one of those electric truck prototypes to J.B. Hunt's headquarters in Arkansas today.
Pictures of the Tesla Semi's appearance have made their way to social media