Latest F1 news in brief – Tuesday
Only Red Bull willing to try new Renault engine

Only Red Bull to use new Renault engine

McLaren 'going backwards' – Vandoorne
Mercedes to consider 'team orders' after Monza
FIA to study Halo after Leclerc incident
Mercedes exploring collaboration with Force India
Horner 'nearly got violin out' when he heard Lewis Hamilton's Ferrari comments
Vettel says powerful Ferrari finally have F1 all-rounder
Only Red Bull to use new Renault engine
(GMM) It is possible that Red Bull will be the only team with Renault's latest-specification power unit at Monza.
Auto Motor und Sport claims that Renault itself might not even use the more powerful engine, because it requires a different installation.
The report said the third generation 2018 engine is more powerful, particularly in qualifying.
"We can supply this engine to Red Bull from Monza, if they want it," said Renault boss Cyril Abiteboul.
Red Bull has confirmed that Red Bull will at least test the new engine at Monza on Friday.
However, it will be expensive. Some components need to be moved, but it will mean Red Bull can also use Renault's latest MGU-K unit.
"The installation costs us $1 million," said Dr Helmut Marko.
For its own works team, Renault is forgoing the extra installation costs for now, but Red Bull thinks the French supplier had to push forward with development.
"They had to do something," a source at the energy drink owned team said. "The gap in qualifying has become even bigger, even if Renault doesn't want to believe it."
McLaren 'going backwards' – Vandoorne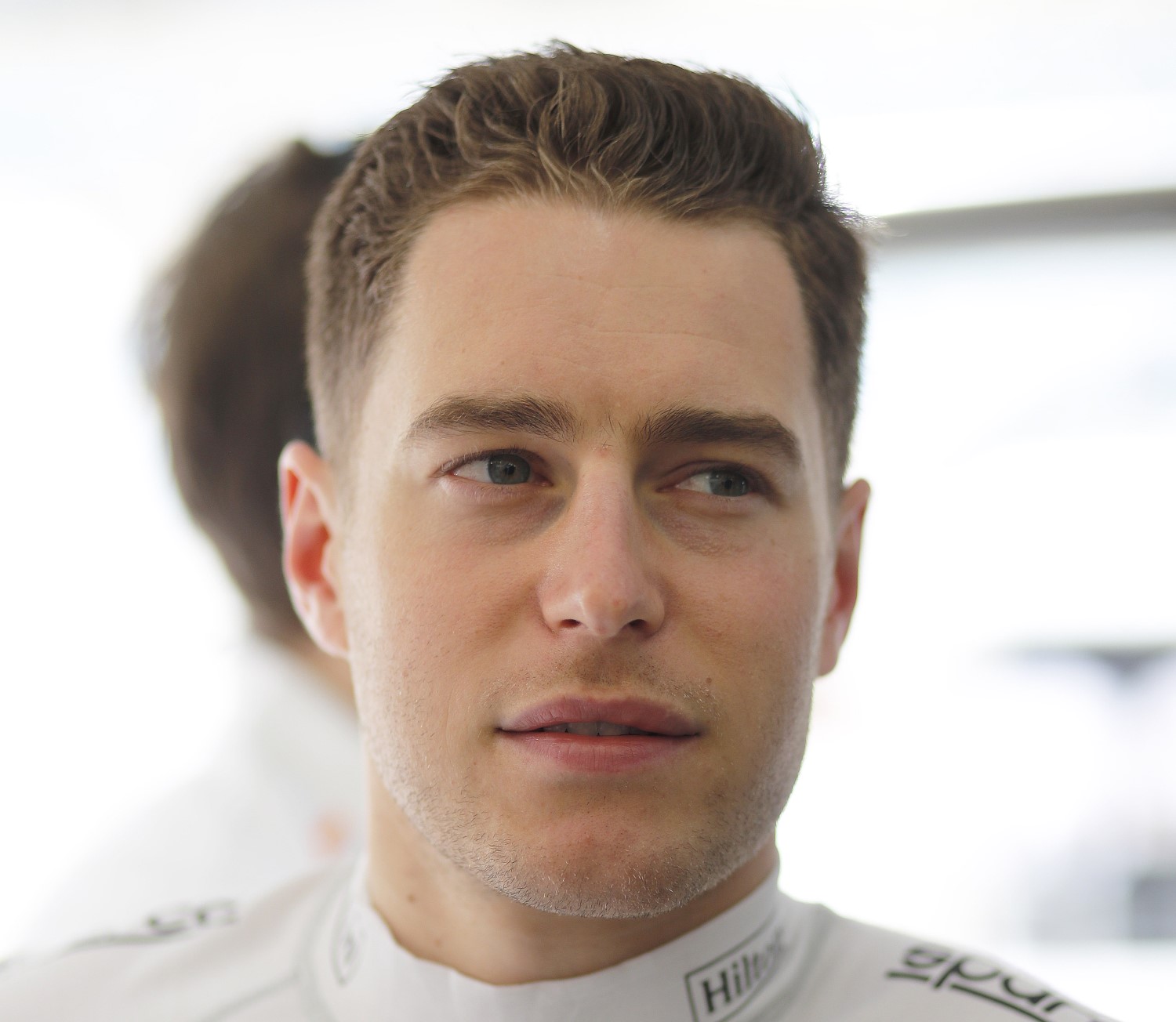 Vandoorne says McLaren going backward. They are now battling with Williams for the last row grid spots
(GMM) Stoffel Vandoorne says McLaren is "going backwards".
It looks more and more likely that the Belgian, dead last for most of his home race weekend at Spa, has fallen out with McLaren team bosses Zak Brown and Gil de Ferran.
Vandoorne says he is disappointed with the car put at his disposal in 2018.
"Yes, of course," he told La Derniere Heure.
"After winter testing we were promised a lot of developments that never happened. Australia was our best race and ever since, we're just going backwards."
Not just that, Vandoorne says he doesn't expect the situation to improve.
"We are not going to get better in the last races, only in Singapore can we still hope to get points."
Vandoorne dismissed rumors he will be dropped prior to Monza this weekend. "I will be there, and I have repeated it 100,000 times," said the Belgian.
And he said he is still holding out hope that he can stay at McLaren beyond 2018.
"Yes, because things can evolve," said the 26-year-old. "It is not the same person who will design the car in the future."
Mercedes to consider 'team orders' after Monza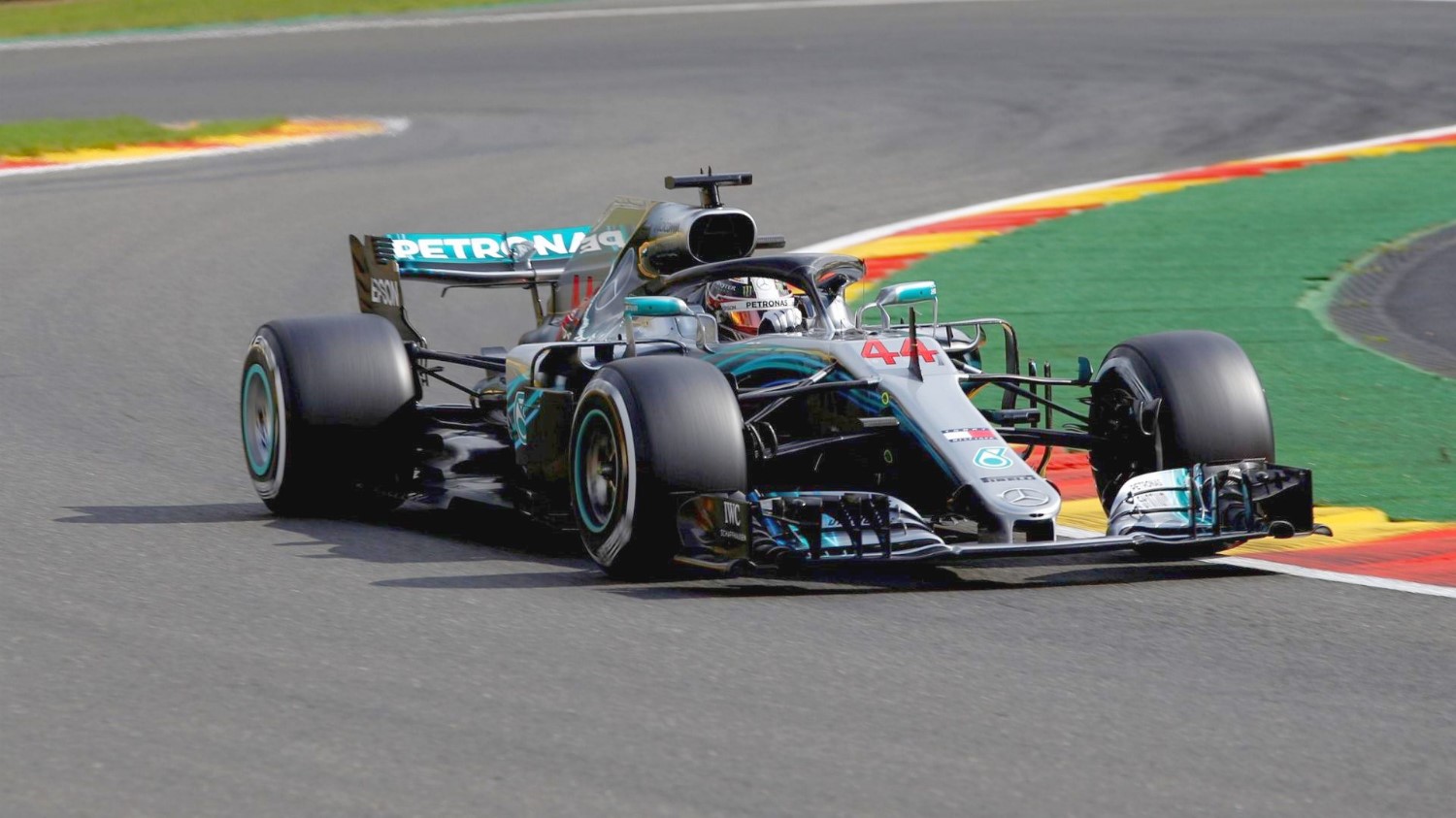 Hamilton will need Bottas' help to be Vettel
(GMM) Toto Wolff says Mercedes may soon need to consider imposing 'team orders'.
Lewis Hamilton is still leading the world championship, but the Mercedes driver ended the weekend at Spa wondering if Ferrari has a "trick" engine.
Wolff played that down, saying he has "complete trust" in the FIA to enforce the technical rules.
But it now seems clear that Ferrari's is obviously the faster, with Sebastian Vettel having won the Belgian GP and closed the gap to 17 points.
So it could be that Valtteri Bottas is asked to step in and support Hamilton's quest for the championship.
"I absolutely don't like it and it completely contradicts my racing instincts," team boss Wolff said.
"We have always tried to stay neutral and have an equal approach to the drivers," he added. "We have never discussed or used team orders.
"But we'll see how everything turns out in Monza and then decide whether to concentrate on one driver. But at the moment we haven't interfered in the fight between our drivers on the track," Wolff said.
As for whether Mercedes now needs to add some "tricks" to its own 2018 engine, he answered: "We are not doing tricks, we are innovating.
"I think at Spa we made a significant step forward and we will continue to do that. This will be a development race that determines whether we win or lose the championship," Wolff admitted.
FIA to study Halo after Leclerc incident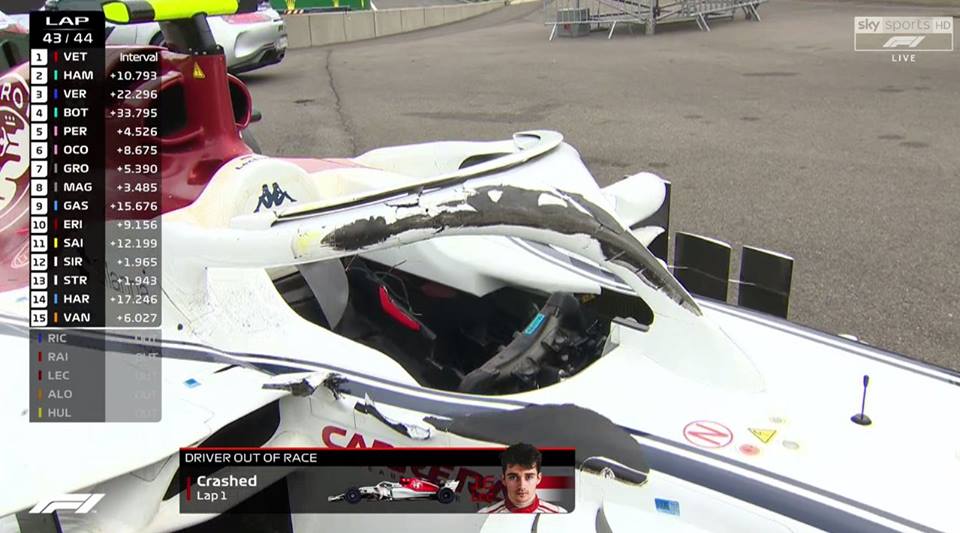 Alonso's tire pounded the Halo instead of Leclerc's head
(GMM) Supporters of the controversial 'Halo' safety innovation say a crash at Spa vindicated the decision to introduce it.
Tire marks and damage to the Halo was visible on Charles Leclerc's Sauber after a scary air-borne crash involving Fernando Alonso last Sunday.
Some say the Halo obviously saved the Monaco-born rookie's life.
"I've never been a big fan of Halo, but I have to say I was incredibly happy to have it over my head in this case," said Leclerc.
Alonso agreed: "Not that we needed proof, but this accident shows that Halo is a good thing."
2016 world champion Nico Rosberg declared: "We can end the Halo discussion now. It will save lives."
And former F1 driver Mika Salo told Finland's MTV: "The camera footage I saw shows that Halo was the right solution."
However, FIA race director Charlie Whiting says the discussion about Halo will actually go on.
"To say that a serious injury was prevented would be speculation," he said. "But it doesn't take too much imagination to think that the tire marks on the Halo could have been on Charles' helmet."
Whiting said the FIA will now collect all the data from the incident.
"We have countless pictures and recordings, which we will now take a close look at. We will also check if the attachment of the Halo was affected by the impact.
"We want to learn as many lessons as possible from this incident," he said.
Mercedes exploring collaboration with Force India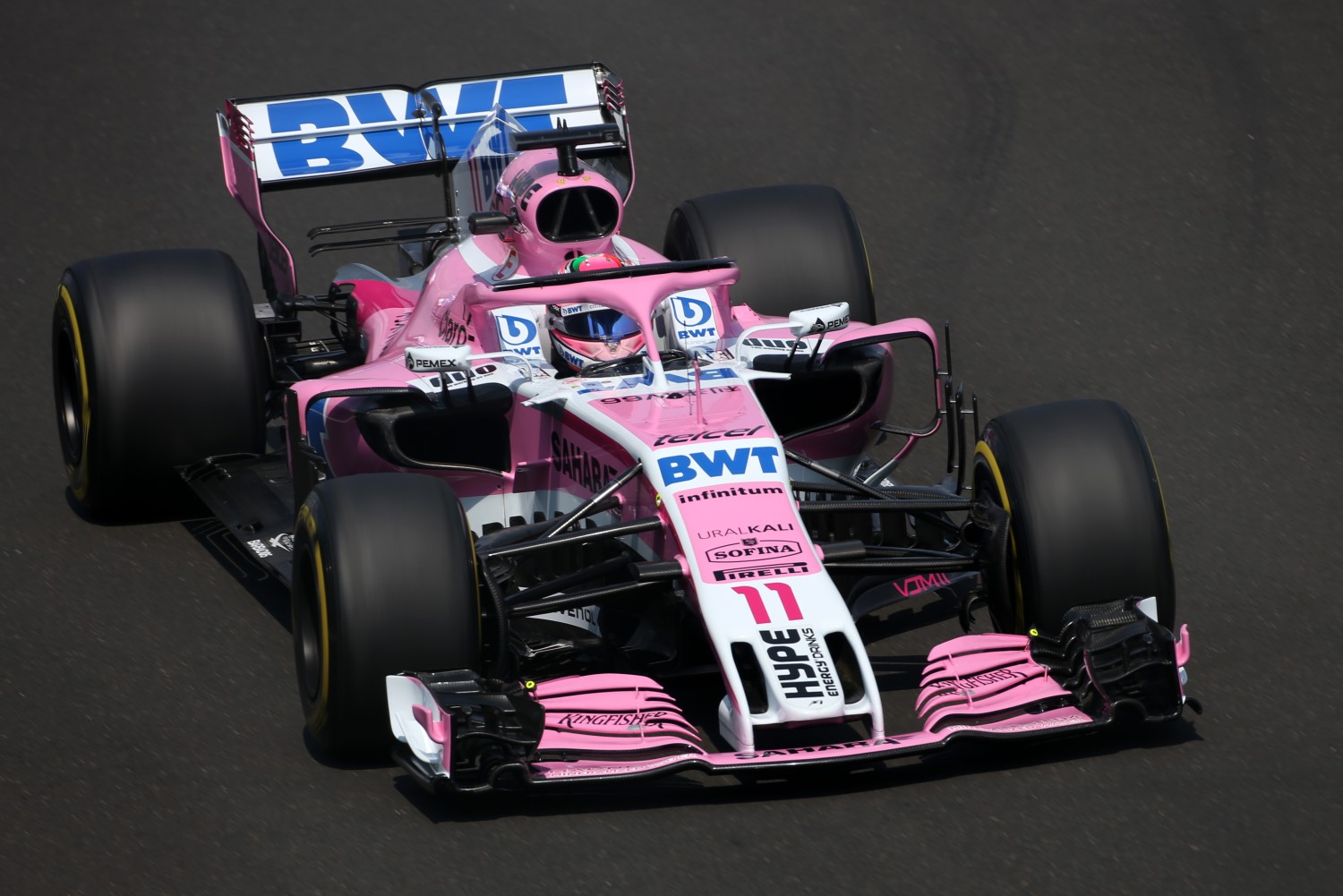 The 'pinks' could become the Mercedes 'B' team
Mercedes is keen to forge a collaboration with Force India in Formula One that it hopes will offer similar benefits to Ferrari's relationships with Haas and Sauber.
After falling into administration at the Hungarian Grand Prix, Force India came under new ownership over the summer break. The change in ownership created fresh concerns among some of Mercedes' rivals that the world champion team might consolidate its power in the sport by turning the relaunched Force India outfit into a B-team.
Everything you need to know about the changes at Force India
Why does Force India's rebooted team have to start on zero points? What happens to its prize money? ESPN explains the details behind the grid's "newest" entry.
Aside from the technical and cost saving advantages, there are also concerns that the collaborations between teams create blocks of power in F1's system of governance. McLaren and Renault are particularly sensitive about Mercedes and Force India joining forces, and Renault boss Cyril Abiteboul said he had raised the issue with F1's owners.
"It is true that we have sought reassurance from the commercial rights holder that in future it will not be a requirement to be part of a group of teams in order to be able to fight for championships or to fight for wins," Abiteboul said. "That's definitely our ambition, to be in that position, but we don't have right now the capacity or the strategy to form any particular alliance such that we would have a junior team or a partner team.
"We have a partnership with McLaren on the engine side, which could be expanded with more technology, but that's not really something that we want should be imposed on us as a model in order to be successful."
But Mercedes boss Toto Wolff said Ferrari's model with Haas, in which the teams share as many of the Italian team's components as possible, and a new engine and sponsorship deal with Sauber had sparked the idea of Mercedes doing the same. Red Bull has also had a B team in the form of Toro Rosso since 2006 and Wolff said collaborating with Force India, which it already supplies engines and gearboxes to, holds a certain logic.
"Obviously a few years ago when Ferrari spotted the potential in collaborating with another team it triggered a thought process for everyone else," he said. "You can see that and only Ferrari will know how much that has generated but there is benefit in such a cooperation if it is structured well.
"No team wants to be a B team, no team wants to be a junior team, everybody will want their own success and this is something you have to honor and respect in Formula One. But if you can meet on an eye level then a collaboration can make sense. But making it happen is not trivial.
"All of us are structured, all of us have processes in place that make sense and evaluating potential opportunities is something that we will clearly do. Force India is eight miles down the road from us and they are a team that has punched above their weight class and the result in qualifying confirms my respect for them in terms of racing and within the permissible regulations we will explore all avenues." ESPN
Horner 'nearly got violin out' when he heard Lewis Hamilton's Ferrari comments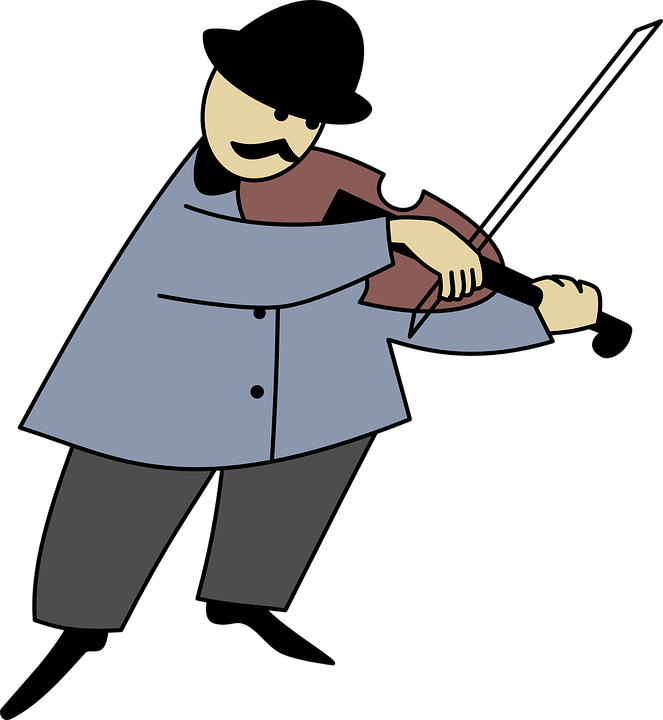 Horner nearly got his violin out when he heard Hamilton whining that his Mercedes no longer had as much power as the Ferrari
Christian Horner showed little sympathy for Lewis Hamilton after the world champion complained about Ferrari's engine advantage after the Belgian Grand Prix.
Formula One race director Charlie Whiting is slightly confused by Lewis Hamilton's latest comments about Ferrari's apparent engine advantage.
Hamilton referred to "a few trick things" Ferrari has in its engine after his defeat by main title rival Vettel at the Spa race on Sunday, although he later clarified that he had not been insinuating the Italian team is doing anything illegal. Until this year Mercedes has been the benchmark engine since the introduction of hybrid V6 turbos in 2014.
Hamilton still leads the championship over Vettel but Ferrari will be optimistic of carrying the advantage over to this weekend's race on home turf, the Italian Grand Prix at Monza.
By contrast, a lack of engine power has been a consistent theme for Horner and Red Bull since 2014 and its failure to compete for this year's championship prompted the end of its relationship with Renault. Red Bull will switch to Honda next year, which has supplied junior outfit Toro Rosso in 2018 — Red Bull-bound driver Pierre Gasly finished ninth on Sunday in an impressive display.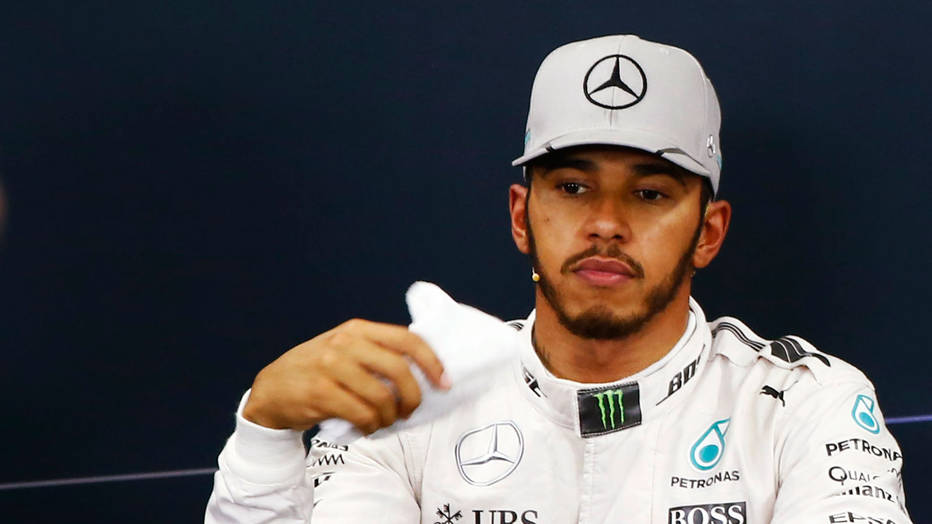 Hamilton with his crying towel
When asked if he took any confidence from the performance of Honda at a power-dependent circuit, he said: "[Honda] need to make a step. As you can see, Ferrari and Mercedes… just to hear Lewis moaning about Ferrari, I nearly got my violin out!
"But the gap is significant. I think if we just close that, and Honda are making great progress, they're scoring points regularly, Pierre [Gasly] has been very, very upbeat about them and you can see they're making headways."
Hamilton's comments caused a stir after the race despite his clarification about the word "trick" being often used in motorsport for an advantageous part. Formula One race director Charlie Whiting has said he was "amused" by the comments and suggested Hamilton and Mercedes concentrate on bringing their own engine level rather than obsessing about what Ferrari has done with its own. ESPN
Vettel says powerful Ferrari finally have F1 all-rounder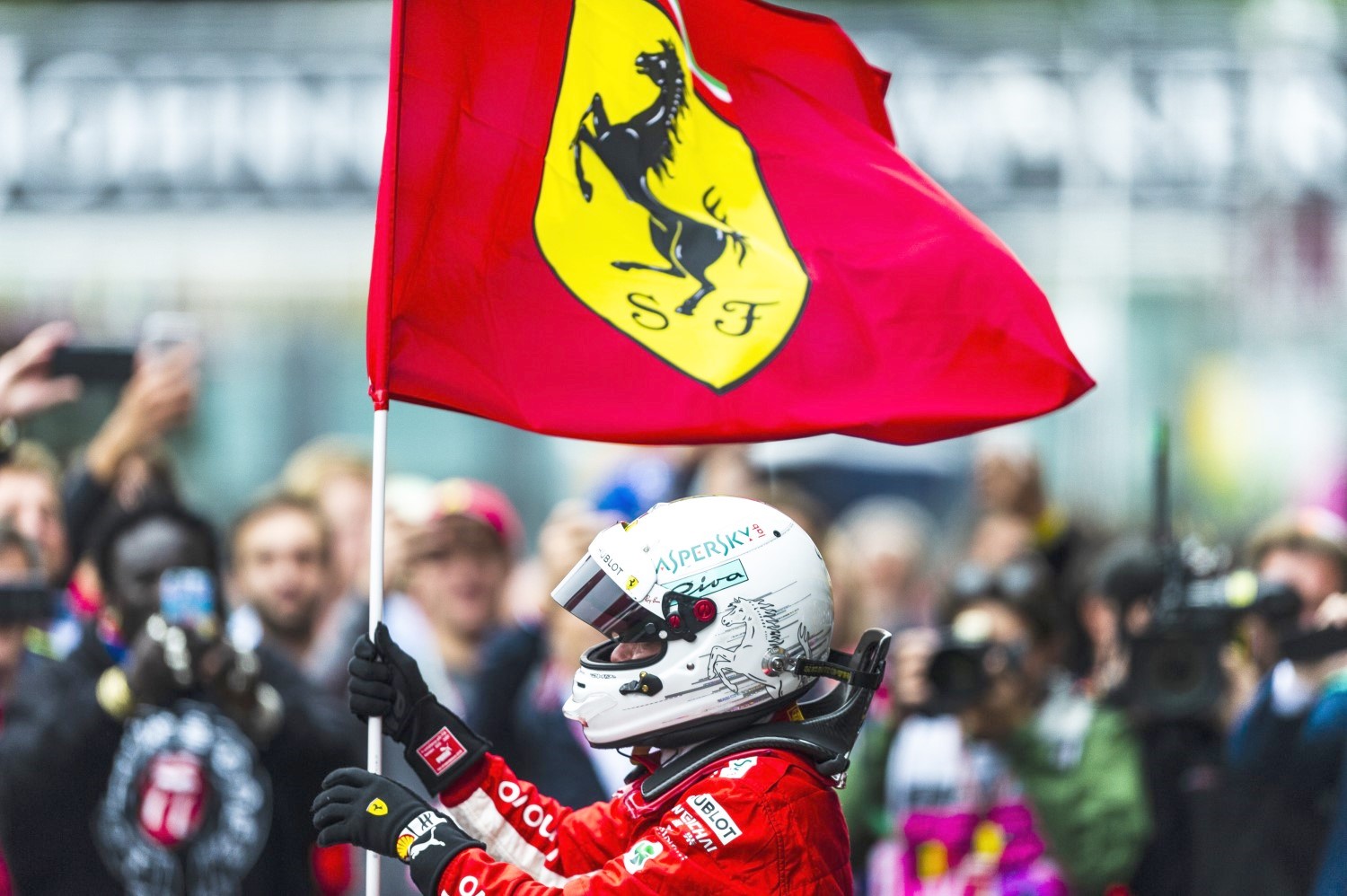 Vettel says Ferrari now fast on all circuits
Sebastian Vettel believes Ferrari now definitively have a strong car for all circuits after claiming their first win at the Belgian GP this decade in emphatic style.
Lewis Hamilton conceded Mercedes were "blitzed" by the impressive pace of their rivals in defeat at Spa, while Toto Wolff said the reigning champions "weren't good enough".
Ferrari's challenge last year was hindered by fluctuating form from circuit to circuit but Vettel is sure they have finally cracked the challenge of producing a versatile car.
"We have a good car that seems to work everywhere," a jubilant Vettel told Sky F1 after cutting Hamilton's title lead to 17 points with eight rounds to go.
"I don't think the car was there right from the beginning, but we've got it to the point where it works everywhere and now we're competitive.
"We had our deficits last year. We had a car that worked well on twisty tracks where a lot of downforce was required, but we were missing out on tracks where the car needed to be more efficient like here, Silverstone and a couple of other tracks.
"This year the car seems to be more robust in that regard and seems to work everywhere. We improved the package as well, so we've done a step forward."
Ferrari and Vettel have now won five races this season, already as many as last year, and ended several long victory droughts in the process.
They won in Canada for the first time since 2004, Britain for the first time since 2011 and have now ended a barren run at Spa which stretched back to 2009.
"It's key to have a car that works everywhere because that's been our weaknesses, but we've tackled it fairly well," added Vettel.
While improved aerodynamics have helped Ferrari's quest to topple Mercedes on faster, flowing circuits, consistent engine gains have proved critical with the Scuderia's power unit now considered the most powerful in Formula 1.
And in a telling tribute following their latest engine upgrade at Spa, Vettel said in a Twitter video: "For everyone in the team and especially our engine department, a great boost to hear so many positives about our new engine and our upgrade. Everyone has been working really hard.
"Hopefully we can now carry that momentum and speed into the next race to Monza." Skysports
Hard, medium and soft compounds to return for 2019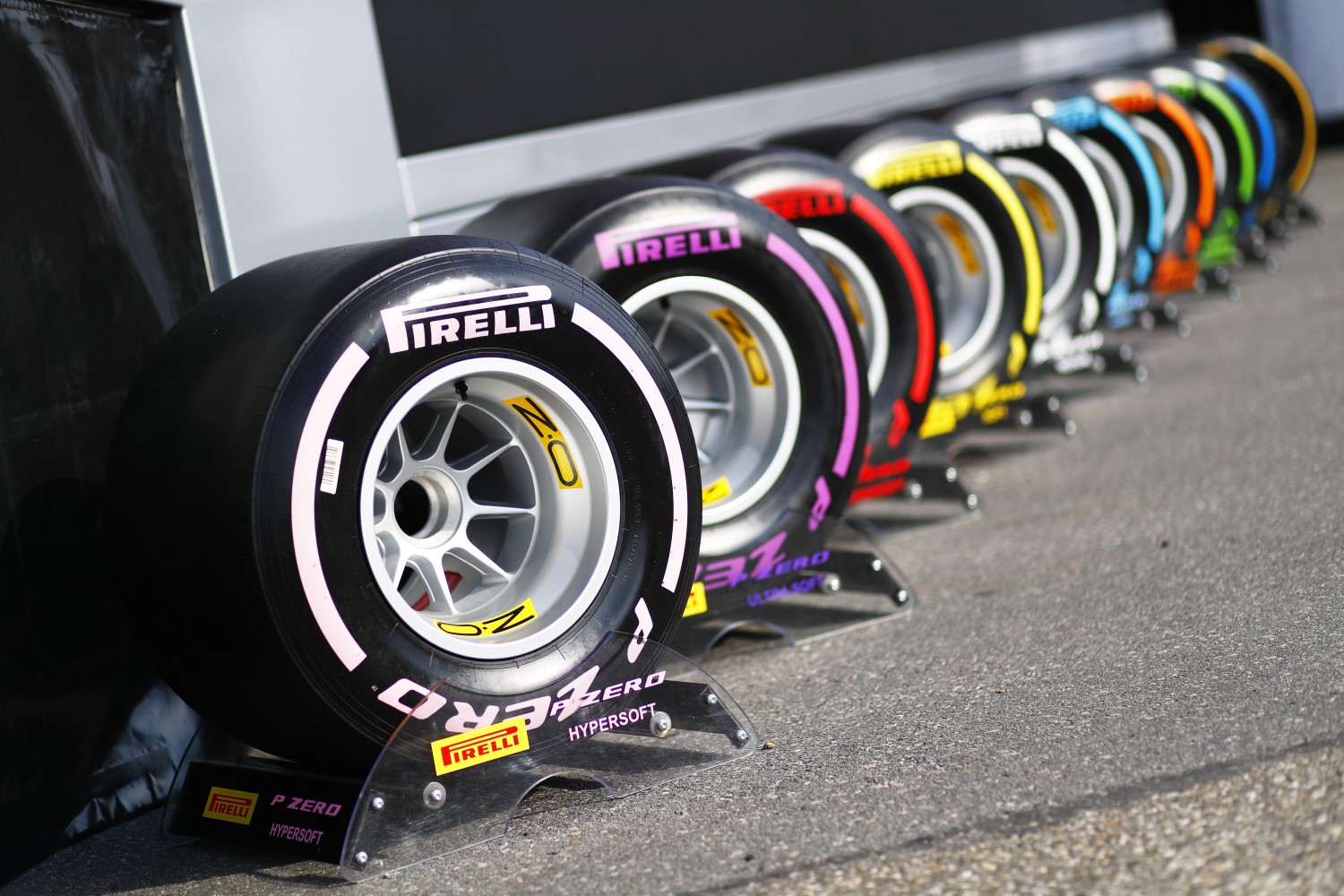 Simpler tire designations for 2020
While the tender for F1's tire supply from 2020 stipulates a return to a simplified naming system, Pirelli has opted to jump the gun, the Italian manufacturer revealing that from next season three compounds used over race weekends will be referred to as hard, medium and soft.
Though there are still likely to be as many as the seven current compounds, which will vary from race to race as they do at present, in a bid to simplify matters for the less technical fan, over race weekends the three compounds on offer will merely be referred to as hard, medium and soft.
"That is the plan," says Mario Isola. "I can confirm that I made all the investigation within the company to understand if it is feasible, because obviously there is an implication with the production, logistics, how we manage the tires, and marketing. I made an investigation with all the departments to make sure we're not doing something wrong and I confirmed that it's feasible.
"The three names are clear, hard, medium and soft," he continued, "but the three colours are still under discussion.
"It was a request coming from F1 and the FIA," he revealed, "and we made the necessary changes in order to achieve that for 2019. The next step is to define the colours, and to announce officially that we are going in that direction.
"The other open points are that we need to give a name to the compounds to give you the information on which are the real compounds that we are using, and how we manage the tests, because at the tests all the compounds are available, because we need to understand how to paint the sidewalls at the test.
"During the pre-season test I imagine that there will be some confusion!" he admitted. "But hopefully we can fix it with races, where we have the three compounds. It is a complete change of approach compared to the past."
Of course, those familiar with team radio broadcasts will be aware that the tires are rarely referred to as hypersofts or ultrasofts.
"They are still talking about prime, option and qualifying," says Isola, "so it's something that's coming probably from fifteen years ago! We cannot change this, but now we have hard, medium and soft, maybe they can use these names."