Meyer Shank Racing Back in IndyCar Action at Portland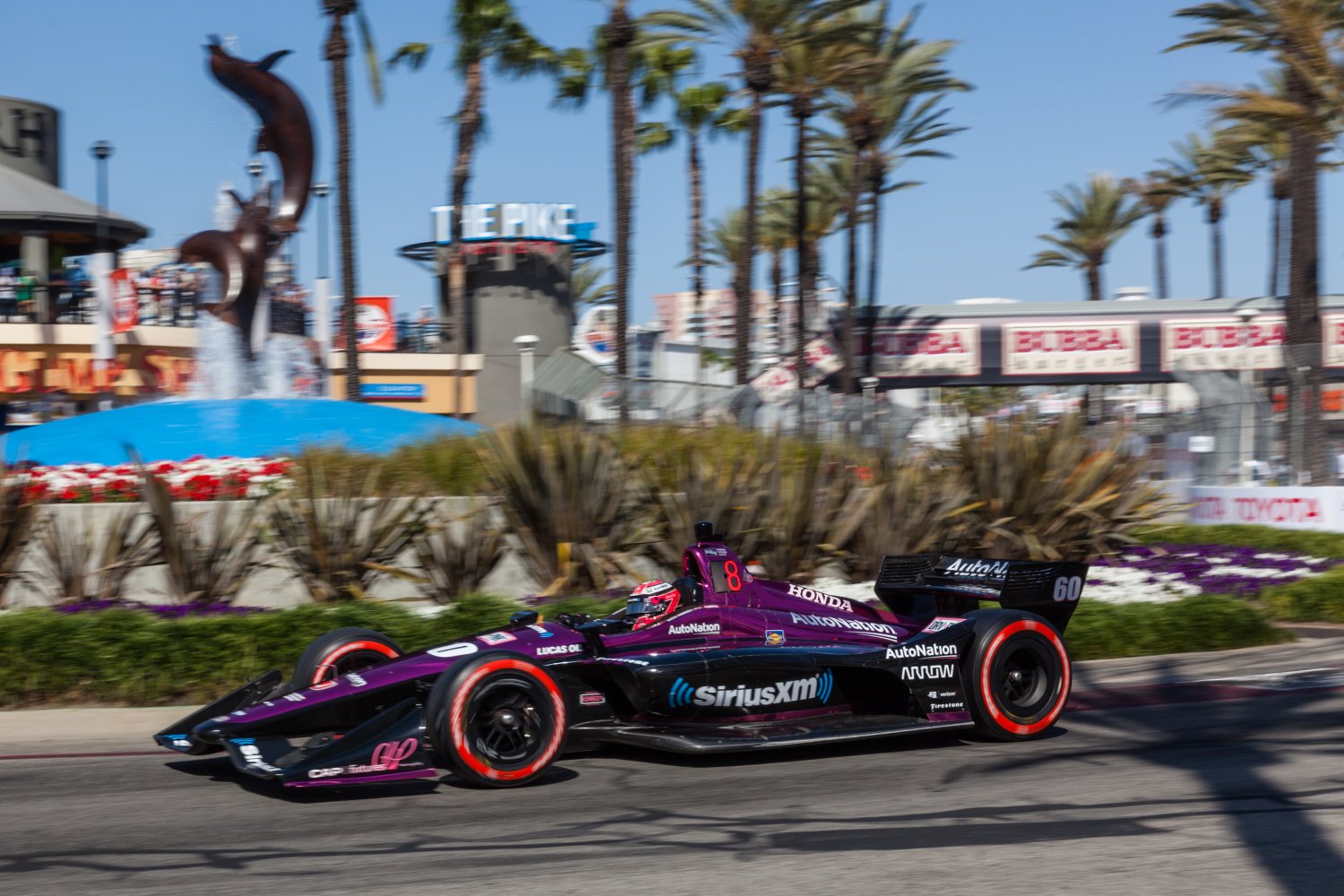 Jack Harvey
Meyer Shank Racing (MSR) will continue its Verizon IndyCar campaign with two road course outings to close out the 2018 season. This week the team will travel to Portland International Raceway as Jack Harvey returns to race action on board the No. 60 AutoNation / SiriusXM Honda IndyCar for the 105-lap Grand Prix of Portland this Sunday (live NBCSN 11:30 AM PST / SiriusXM Ch. 209).
The 12-turn, 1.964-mile road course will stage its first IndyCar event since 2007. With a track that has been off the schedule for a decade, MSR will look to make the most of the level playing field to learn the Pacific Northwest circuit quickly.
The Grand Prix of Portland event sets the stage for the team's three back-to-back race weekends on the west coast as the IMSA side of the effort takes to WeatherTech Raceway Laguna Seca September 9th ahead of the IndyCar season finale at Sonoma Raceway on September 16th.
Having made continual progress throughout the season, Harvey will once again utilize his solid relationship with the team to pull off another strong result.
"I am really looking forward to going to Portland," said Harvey, who visited the city as part of a media tour on behalf of IndyCar. "I think because it hasn't been on the schedule for so many years it will level out the field a bit. I've been practicing on the simulator and watching some old races on YouTube which has been fun, but it's mainly to get a sense of the sequence of corners. I'm really looking forward to both Portland and Sonoma just because they are so close to one another and hopefully it can get us in a good rhythm. Portland just has such a great atmosphere and it was cool going there last week for the IndyCar media tour and to see the track first hand."
Closing in on the conclusion of the team's first season of IndyCar competition, Mike Shank is hoping to see the team's hard work translate into a good result this weekend.
"Portland will be an interesting event for us and could be a good place for us to have a strong result," said Shank. "Many of the other drivers have not competed here in many years which I think will give us a good opportunity to come out of the gates strong. Jack (Harvey) has been doing great all season and as long as we all keep our heads down and focus on hitting our marks, we can have a solid weekend."
The entire MSR organization is sending its well wishes for the rapid recovery of Schmidt Peterson Motorsports driver Robert Wickens, as well as sending its thoughts to his family and crew members.
"We are keeping all of our thoughts and prayers for the speedy recovery of Robbie (Wickens)," said Harvey. "The way that IndyCar and the AMR team responded we know that his level of care is in great hands. There are lots of people to be thinking about, his fiancé Karli and his family as well as the crew and people who know and work with him. We just want to see him make a speedy recovery."