Latest F1 news in brief – Monday
A despondent Lewis Hamilton after the Spa race. After having the superior engine for four years, he does not like it when he is not driving the superior car

Hamilton wonders about 'trick' Ferrari

Vandoorne to stay in F1 next year '100pc' – manager
Halo saved Leclerc from serious injury
The Bend hoping to bring F1 back to South Australia
Hulkenberg given 10-place grid penalty for Italian GP
Longer DRS zones planned for Monza, Sochi, COTA, Interlagos and Yas Marina
Hamilton wonders about 'trick' Ferrari
(GMM) Lewis Hamilton ended Sunday's Belgian grand prix wondering if Ferrari had used technical "tricks" for victory.
The Mercedes driver started from pole, but was easily passed by Sebastian Vettel who then raced to the win at Spa-Francorchamps.
"They've got a few trick things going on in the car," Hamilton alleged.
"They're able to deploy more than us, somehow, from turn one to Eau Rouge, and then it carries on down the straight. I'm not really sure how," he added.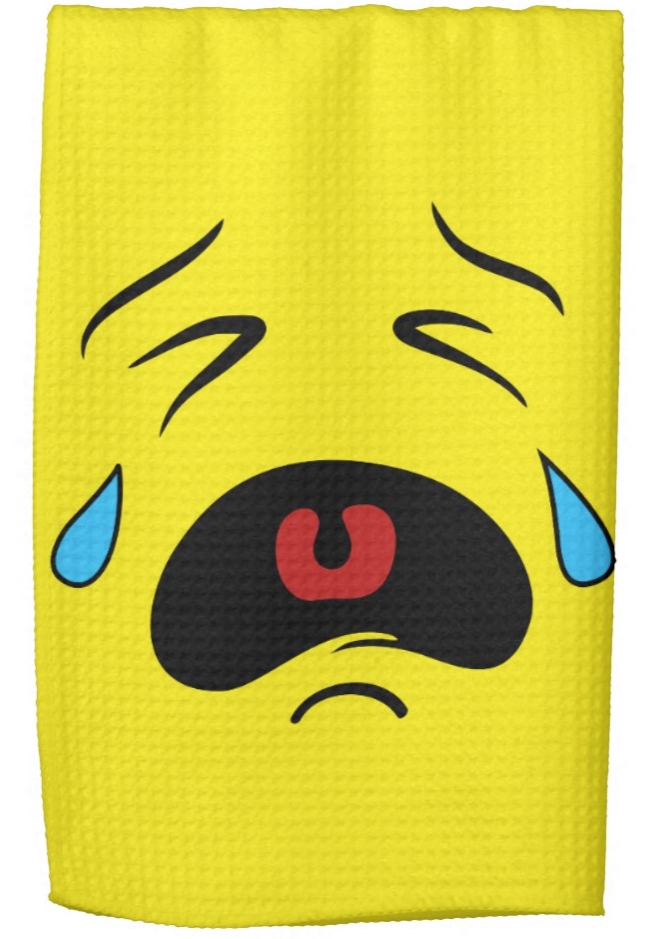 The Mercedes Crying Towel
Earlier this year, suspicions arose about the legality of Ferrari's power unit, but the FIA looked into it and concluded everything was above board.
When asked about Hamilton's latest 'trick' comment, F1 race director Charlie Whiting said on Sunday: "It amuses me, because we know a lot about Ferrari's car and Lewis does not.
"The FIA knows what is at stake and we're happy," he added.
Journalists wondered if Hamilton was making an accusation of cheating, but the Briton backed down from that claim.
"No, we all have trick things on our cars. Trick is just a word for something special, I guess," said the world championship leader.
"I'm not saying that there's anything illegal. I don't mean anything to it so please don't twist my words and say that I said they're doing anything illegal because they're not."
Hamilton's Mercedes boss Toto Wolff, however, backed his driver's suspicions.
"When you're beaten on the track, then you look at yourself and the others. And if you can't find an explanation, you get dirty thoughts.
"But I have great faith in the FIA that they have everything under control," he said.
Vandoorne to stay in F1 next year '100pc' – manager
Stoffel Vandoorne must bring a huge check if his manager is certain he will have a F1 ride in 2019
(GMM) Stoffel Vandoorne's manager has rated the Belgian driver's chances of staying in F1 next year at "100 per cent".
It is rumored not only that the McLaren driver could lose his seat at the end of the year, but as early as the next races in Monza or Singapore.
Vandoorne had an abysmal home race at Spa-Francorchamps, normally at the bottom of the timesheets amid rumors he is set to be imminently ousted.
"There are always rumors but I think there were too many this weekend that do not really reflect reality," his manager Alessandro Alunni Bravi told the Belgian broadcaster RTBF.
"Stoffel is a McLaren driver in 2018 and he will be there until the end of the season, that's for sure."
As for the rumors Vandoorne could have to find another seat for 2019, he added: "Many drivers are talking with teams to explore possibilities. The same is true for us.
"We want to get a good car for Stoffel and he has to focus on his work, so I'm looking at all the options. McLaren is the priority for us.
"But if the team is not a good option for next year, we'll look at other options that are there for Stoffel," Alunni Bravi added.
"He's a super professional guy who handles the pressure, he's calm but that doesn't mean he is not aggressive. I give him a 100pc chance to be in F1 next year.
Halo saved Leclerc from serious injury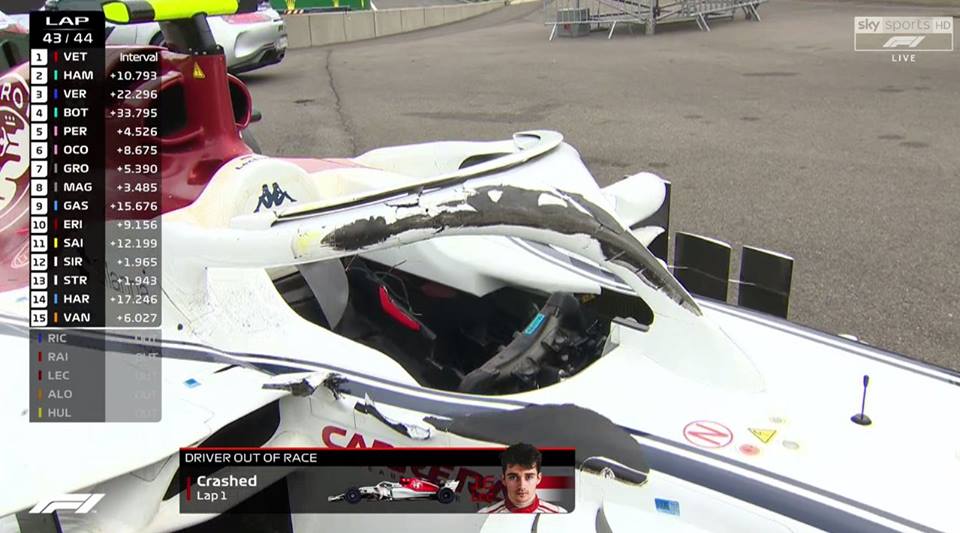 Leclerc's Halo
If anyone still had any doubts about the purpose of the halo's presence on F1 cars, they were spectacularly put to rest at Spa in Sunday's Belgian Grand Prix.
A first lap crash as the field barreled towards the La Source hairpin saw Nico Hulkenberg's Renault clobber the back of Fernando Alonso's McLaren, launching the Spaniard over the top of Charles Leclerc's Sauber, hitting the Monegasque halo in the process.
Without the presence of the cockpit safety device, its likely its driver would have suffered considerable trauma, or perhaps something worse, a prospect that sends shivers down one's spine.
"I felt the impact and looking at the image it is quite spectacular. It was lucky," said Leclerc, whose friends and relatives were horrified by the striking sequence of events.
"I got quite a lot of messages. My mum called me quite a lot of times. Everyone was quite worried."
Alonso, the involuntary culprit of the damage, was equally happy with how the device had protected the driver.
"The Halo was a very good thing to have today. I think for him, it helped, looking at the replay," remarked the McLaren driver.
It's the first incident of the sort in F1 to test the merits of the halo since its introduction at the beginning of the 2018 season, and has prompted F1 race director Charlie Whiting to take a closer look in the coming days at how the device held up.
"I think what is clear is the significant tire marks on both the chassis and the halo," said Whiting
"It looks like it's had a fairly hefty whack.
"It doesn't take much imagination to think that the tire marks would have actually been on Charles' head. It would be a bit of a miracle if they weren't, had the halo not been there."
The Bend hoping to bring F1 back to South Australia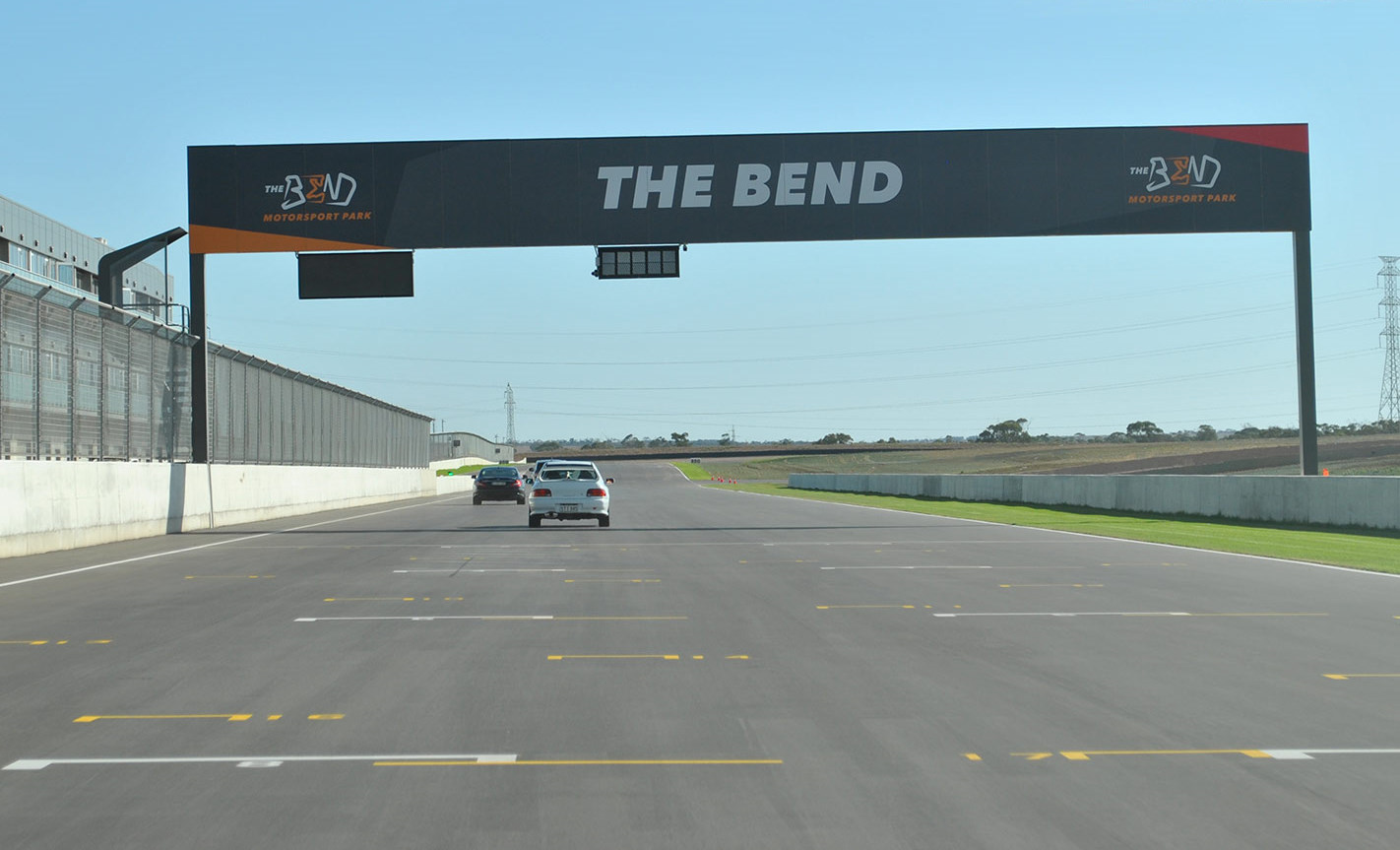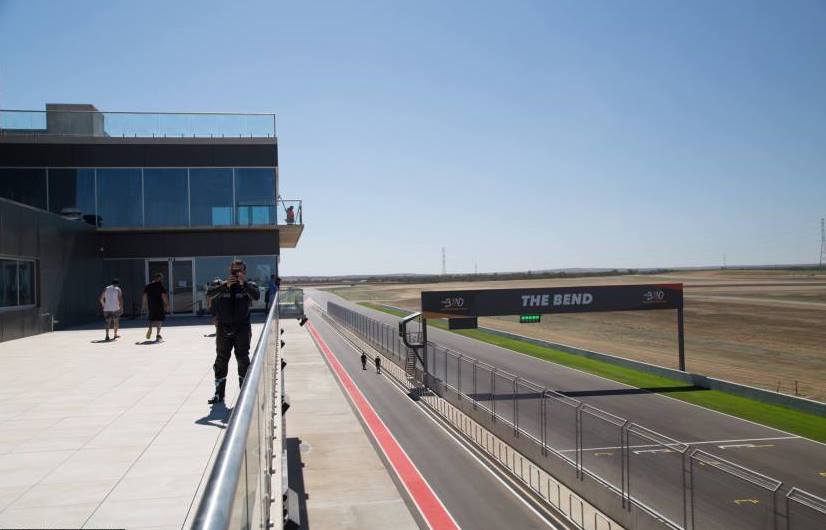 Don't hold your breath for an F1 race there
Build it and they will come – maybe even Formula One.
The remote $110 million Tailem Bend track an hour's drive of Adelaide may have only just hosted its maiden Supercars round.
But its developers are dreaming big, not ruling out a tilt at bringing a grand prix back to South Australia.
The difficult 18-turn, 4.95km The Bend circuit made some of Supercars' biggest names see red last weekend as they slid off time and again trying to get their heads around the category's first permanent track since 1999.
But the circuit's developer, Sam Shahin, believes the signs are good for The Bend to usher in a F1 return to SA.
Adelaide hosted the Australian Grand Prix in 1985-95 before it moved to Melbourne.
Shahin said "never say never" about an F1 return to SA.
"If one day we have the chance to bring it back to SA I want to be in the front row to do that," he told reporters.
The Bend has many configurations, with the longest being 7.7km, making it the second-biggest permanent track in the world behind Germany's Nurburgring.
The track already meets requirements to host MotoGP and the World Endurance Championship.
And in an interesting twist, NASCAR deputy Steve O'Donnell was a special guest at the maiden The Bend round at the weekend.
Shahin said only "minor changes" had to be made to the circuit to host F1 races.
Shahin made his fortune operating SA's largest private company, The Peregrine Corporation, with his two brothers after their OTR petrol station empire was founded by his late father more than 30 years ago.
While Tailem Bend boasts only 1500 people, crowds flooded in at its debut Supercars round at the revamped circuit, which was a former Mitsubishi Motors testing track.
More than 17,000 were at Sunday's 200km finale, boosting the round's three-day attendance to more than 41,000 – easily eclipsing initial expectations of 30,000.
The drivers' biggest complaint was the amount of dirt scattered around the track as they cut corners on what is considered Supercars' most technical track.
But Holden's defending Supercars series champion Jamie Whincup, who claimed Sunday's 41-lap race, said it wouldn't be an issue in future.
"It's a cracker race track. It just needs time to mature," he said.
"The dust issue is just because it is brand new. Anyone who develops a track knows dust is the biggest drama.
"When we come back next year I am sure the whole dust thing won't be an issue." TheRoar
Hulkenberg given 10-place grid penalty for Italian GP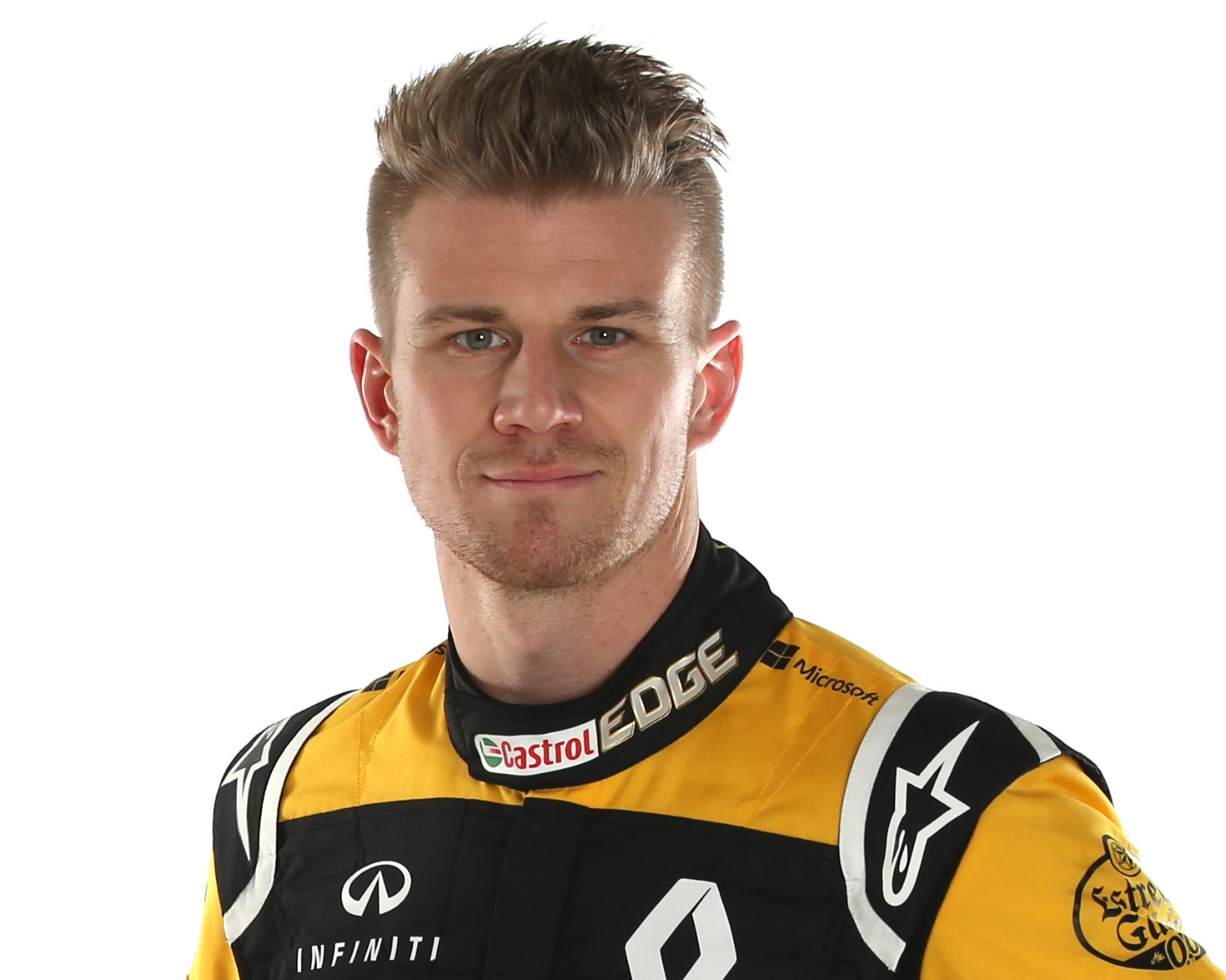 Hulkenberg blew it and ruined the race for 4 others
Nico Hulkenberg has been given a 10-place grid penalty for the next race at Monza for causing a multi-car crash at the start of the Belgian Grand Prix.
The stewards ruled: "The driver of car 27 stated that he completely misjudged the situation and freely admitted it was his mistake."
Hulkenberg said he "probably misjudged a bit on my side" where to brake for the first corner at the start. "Was also given three penalty points on his license for the collision, giving him a total of four for the current 12-month period.
The crash led to the retirement of four other drivers. It prompted comparisons with a similar multi-car collision triggered by Romain Grosjean in 2012, which led to a one-race ban for the driver.
The stewards acknowledged this in their ruling: "It should be noted that since 2014 the FIA has introduced the penalty points system which takes into account previous offences by a driver and can lead to a race suspension if 12 points are accumulated within a 12 month period. This system was not in force when an incident not dissimilar to this, occurred in 2012."
FIA race director Charlie Whiting, who has the power to refer matters to the stewards but does not take the decisions, said Hulkenberg accepted responsibility for the crash.
"It was clearly Nico's fault," said Whiting. "He admitted completely, he said he was completely to blame for it. And he took three, arguably four cars out, or destroyed their races. I think that obviously came into it.
"I think the points are exactly right and I think that the 10 grid place penalty is pretty much what he expected. He didn't say too much after it." Racefans
Longer DRS zones planned for Monza, Sochi, COTA, Interlagos and Yas Marina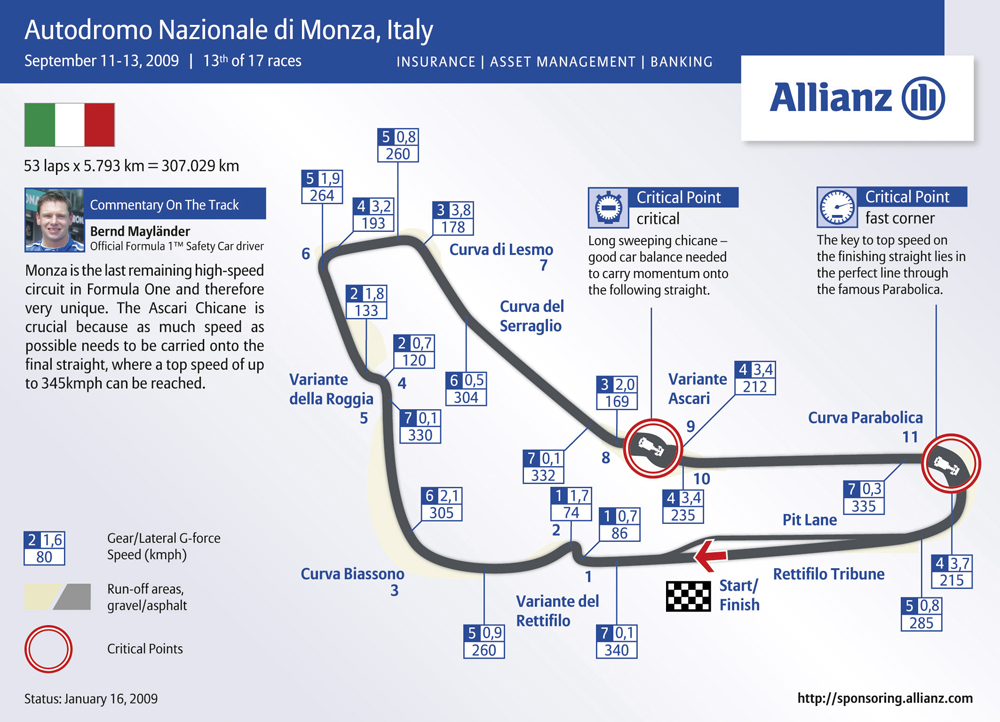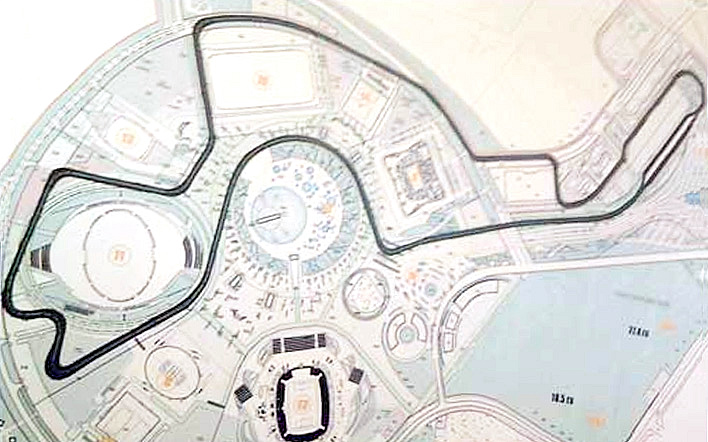 Monza and Sochi
The FIA will expand the DRS zones at five of the remaining eight venues on this year's Formula 1 calendar, beginning with this weekend's race at Monza.
Sochi in Russia, the Circuit of the Americas in the USA, Interlagos in Brazil and Yas Marina in Abu Dhabi will also have longer DRS zones.
FIA race director Charlie Whiting said the DRS zone leading from Lesmo 2 to the Ascari chicane at Monza will be extended to aid overtaking at the Italian track.
"In Russia we're extending the main DRS which starts on the pit straight going to turn one," he said. "At Austin we'll extend one, which is on the back straight between turns 11 and 12. The one on the pit straight in Austin is as long as it could be."
"In Brazil we will extend the main one on the straight, about another 100 meters, just after turn 14. And both of them will be lengthened in Abu Dhabi."
However Whiting said there's "no real hope" for a longer DRS zone at Singapore. Suzuka in Japan and the Autodromo Hermanos Rodriguez in Mexico will also be unchanged.
Whiting said he wasn't concerned the longer DRS zone at Spa made overtaking too easy in yesterday's race.
"Spa's different," he said. "You saw in a lot of cases… Seb got past Lewis without DRS. It'll be different on other circuits." Racefans