Video Highlights: 2018 Gateway IndyaCar race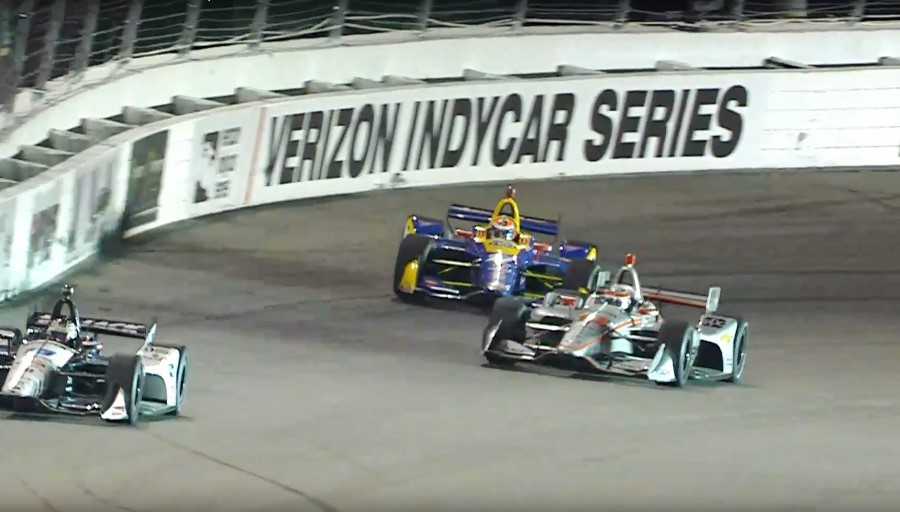 Rossi in 4-wheel drift
Will Power held off a fuel saving Alexander Rossi to win the Bommarito Automotive Group 500 on the 1.25-mile Gateway oval in Madison, Illinois.
Rossi finished 1.31 sec back and just 1.4 sec. ahead of points leader Scott Dixon who he is battling with in points.
Rossi ran the final stint without pitting and Power ran full rich after pitting to pass Rossi, who was a sitting duck, and win.