Saturday Afternoon Update from Gateway Motorsports Park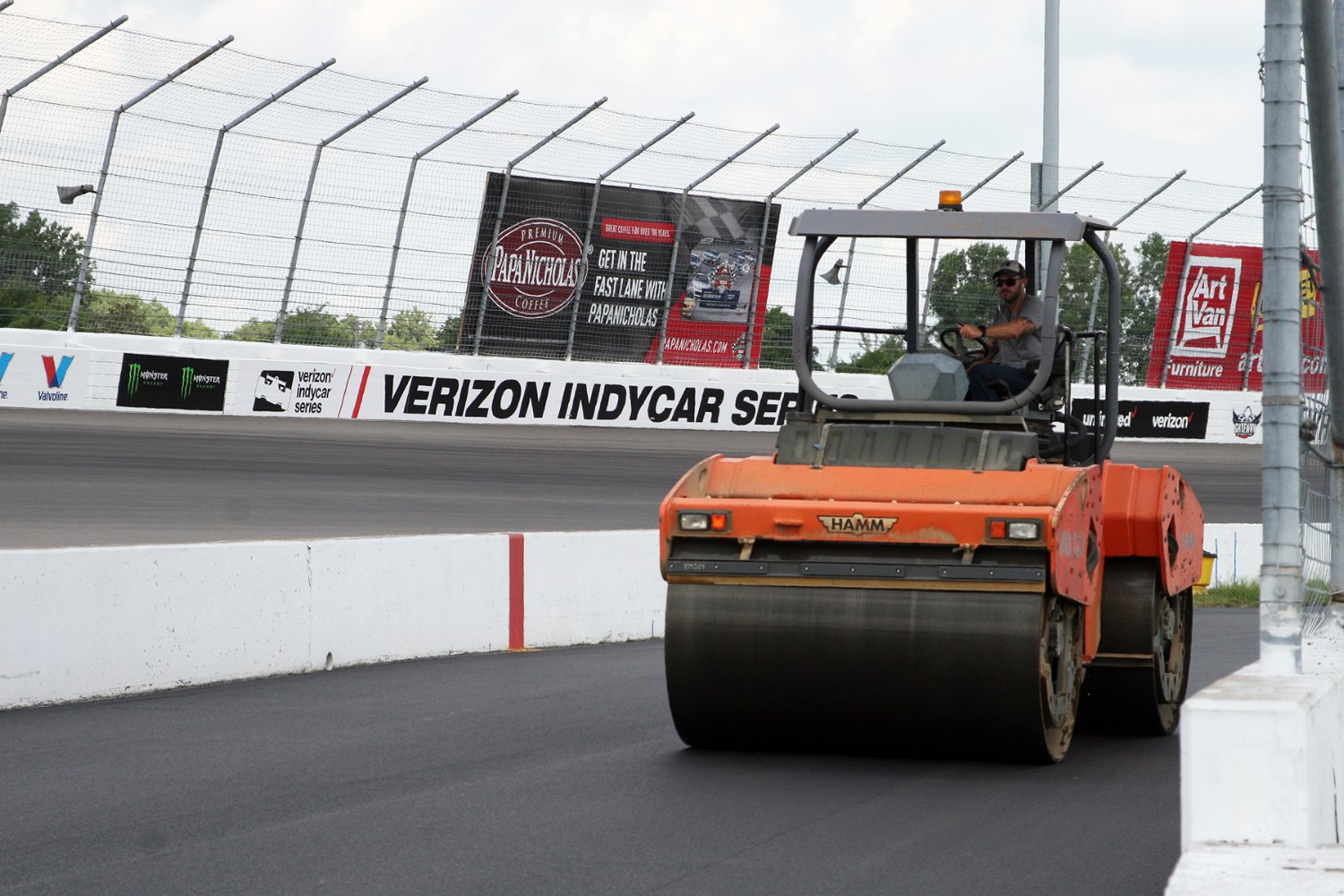 Paving Project Costs $1 Million this year
It is a warm, sunny afternoon here in Madison, Illinois, home of Gateway Motorsports Park. Yesterday's rain and cold temperatures have been replaced with a hot sunny day. It is expected to reach 91 degrees right before race time tonight.
The management at Gateway have done an outstanding job of keeping this facility updated. Last year the track was resurfaced due to instances of cut tires while the IndyCar teams tested here before our return for the race held in August. This year, more paving happened before we arrived onsite. The pit lane, the entrance road to pit road and the exit road from pit road were paved. Paving also happened on the property to include wider and longer access roads to and from the parking areas. John Bisci, Director of Public Relations for the track, commented that they also added 2000 parking spots to accomodate the many fans that are expected tonight. Bisci told us that ticket sales were higher this year than last year.
Missing from today's schedule is the IndyCar warm up that happens on race day. Many years ago they eliminated the warm ups on the ovals, after a race morning accident at Homestead that took the life of Paul Dana. This year, IndyCar decided to not do morning warmups at permanent road courses that teams could test at during the season.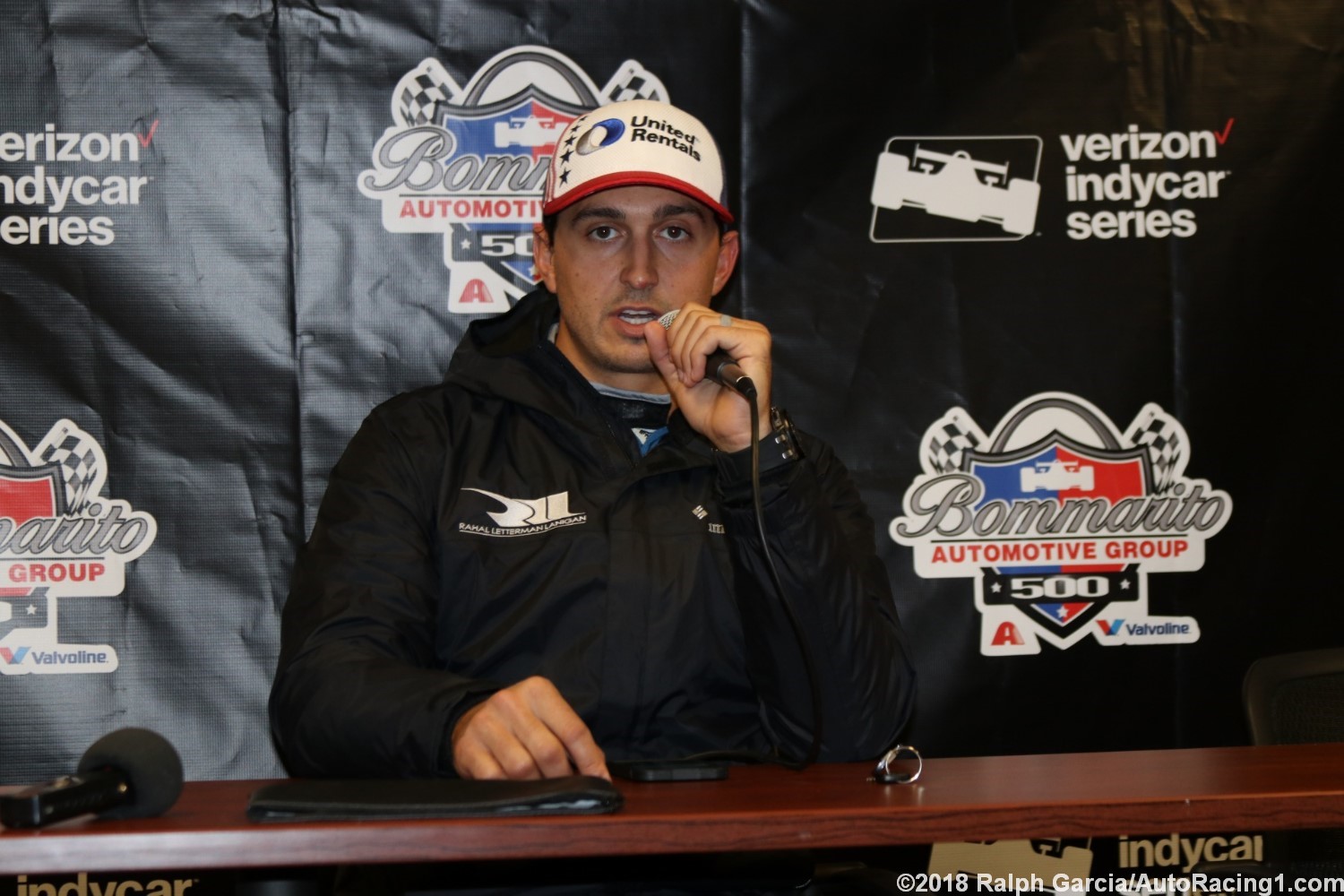 Rahal Talking about Warmups
Graham Rahal, the RLL driver who admits this season has been a struggle for him, voiced his feelings on having a warmup on race day. "I think there's no doubt we have definitely put ourselves in a little bit of a bind this year. I'm fine at certain places with not having warmups, but I thought Pocono was a big mistake to not have a practice, and there was really no excuse for not having a practice, so that was disappointing."
"But places like Road America, when you have the crowd you have at Road America, you need to have a warmup. It's that simple. Trust me, I love sleeping in, But when there's 80,000 people there — I mean, when I left the bus at Road America at 8:00 a.m., it was packed. People come to see us, so you need to be on track. It's that simple. Mid-Ohio, everybody was like, where were you guys, we came here to see you guys, there was nothing going on. So that needs to probably change."
The Indy Lights race is scheduled for a 4:40 pm start with Colton Herta, the Andretti Autosport driver who is second in the points race, on the pole.
The IndyCars will grid at at 6:45 pm tonight. Green glad will fly at 7:40 pm.
Stay tuned for more updates from Gateway.
Lucille Dust and Tim Wohlford reporting live from Gateway