Latest F1 news in brief – Saturday
Alonso calls Horner a liar

Alonso tells Red Bull boss to apologize

Abiteboul says Honda messaging 'a joke'
Raikkonen admits 16 day drinking bender
Magnussen expects Haas announcement 'soon'
No two-day race weekend format – Brawn
Engine upgrades for Ferrari and Mercedes at Spa
Alonso tells Red Bull boss to apologize
(GMM) Fernando Alonso has called on Red Bull boss Christian Horner to apologize.
The Spaniard claims that although Horner wanted to sign him on no fewer than six occasions, including two offers in 2018, he said in public that Alonso is a trouble-maker.
"It has been weird, it has been unfair to me," Alonso said at Spa.
He said he emailed Horner after his most recent comments and the Briton apologized.
"Hopefully he'll apologize again this weekend."
When asked about Alonso's comments, though, Horner denied offering the 37-year-old a seat except in 2007.
"We had an inquiry (in 2018) from Flavio Briatore, and from Liberty Media, but the position within Red Bull has always been very clear that we invest in youth and have a talent pool through the Red Bull junior program," Horner said.
Red Bull official Dr Helmut Marko commented: "Maybe one of our mechanics or engineers is a fan of his."
Abiteboul says Honda messaging 'a joke'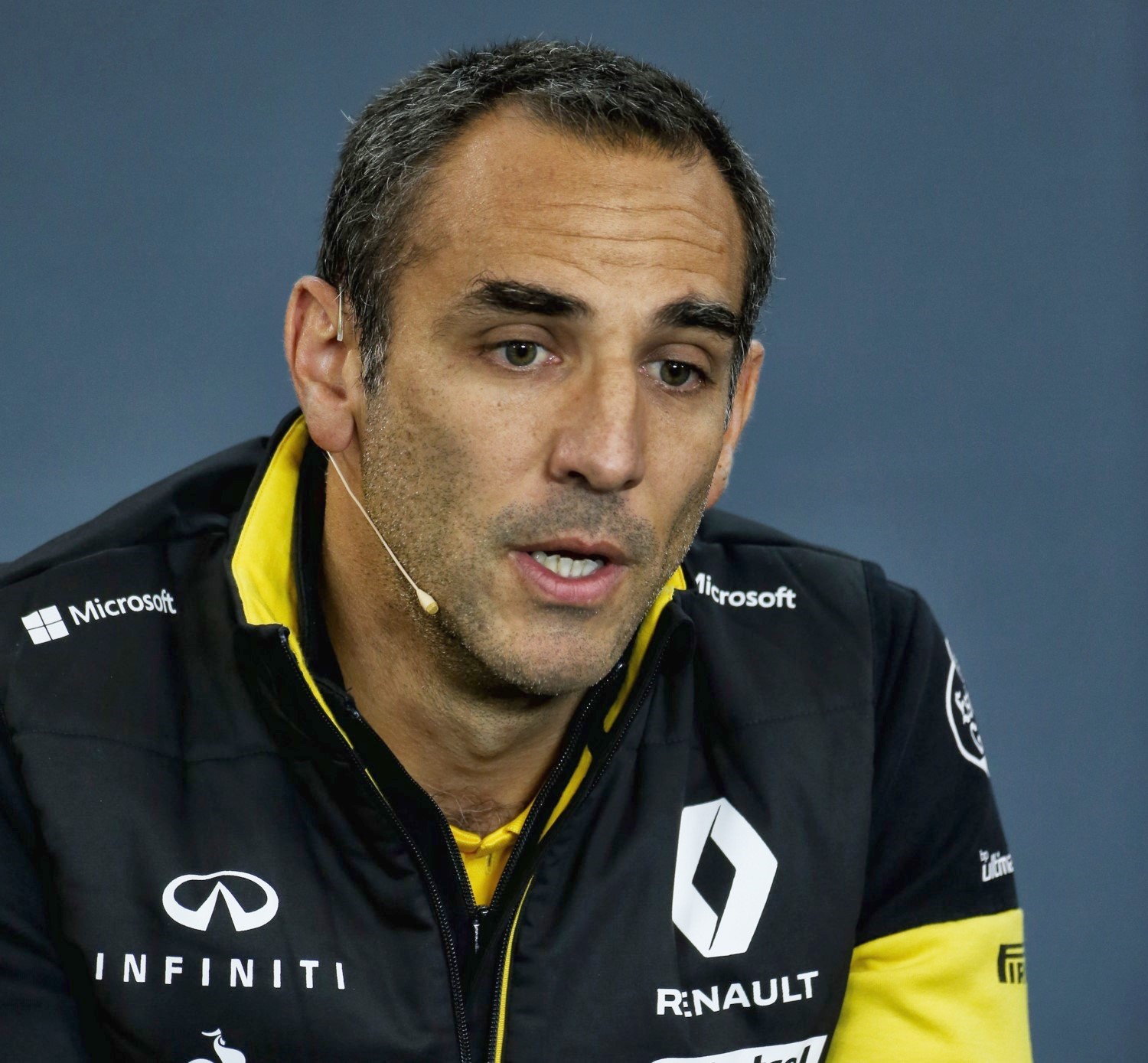 Cyril Abiteboul
(GMM) Cyril Abiteboul has called the official line regarding Red Bull's move from Renault to Honda power a "joke".
As Red Bull drops Renault to become the works Honda team from 2019, Red Bull chiefs have consistently criticized Renault whilst saying everything about the Honda future looks rosy.
"I think Daniel (Ricciardo) was not impressed with the Red Bull communication where Honda always seems perfect," Renault boss Abiteboul said at Spa.
"It's completely unfair to Renault. Honda is in evolution, but when I see what Toro Rosso says and at the same time Honda is already on its 11th, 12th engine, frankly it's a joke.
"It can influence a driver like Pierre Gasly, but not one like Daniel," he added.
"I don't think Daniel believes in how perfect Honda is," Abiteboul said.
In contrast, the Frenchman said Renault was very open and honest with Ricciardo in terms of what the Enstone team could offer him for 2019 and beyond.
"We always put the facts on the table," said Abiteboul.
"Daniel knew our offer in terms of financial conditions, but in terms of technical possibilities we know what we have to do.
Raikkonen admits 16 day drinking bender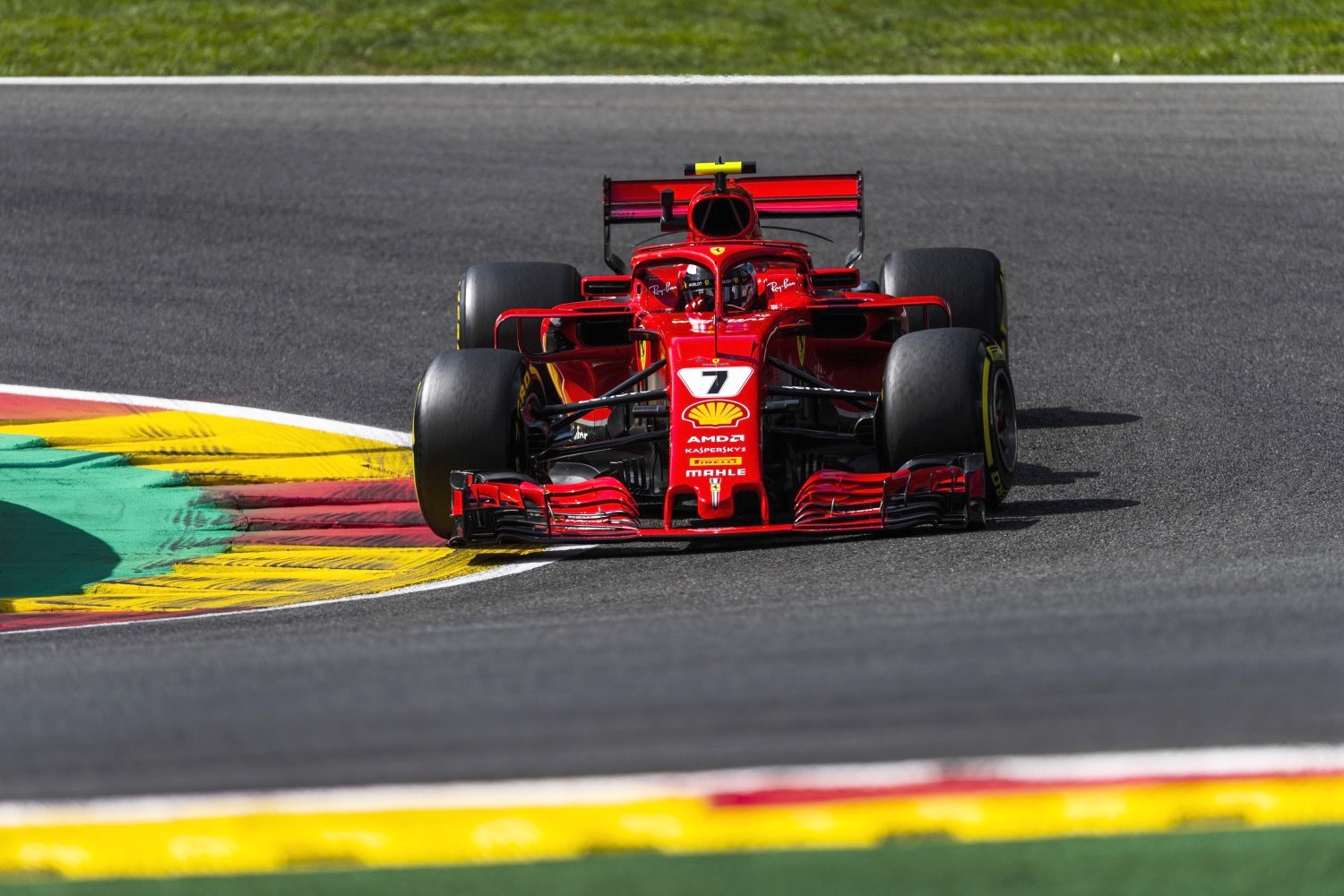 Kimi Raikkonen the party animal
(GMM) Kimi Raikkonen has admitted going on a 16 day drinking bender during his F1 career.
The Finn's former party lifestyle was not a secret, but in his new biography, 'The Unknown Kimi Raikkonen', he admitted that in 2012 he drank for 16 days between two grands prix.
Asked if that behavior would be possible today, Renault's Nico Hulkenberg told Bild newspaper: "It depends on the driving talent.
"But generally, why not? It may even help. Alcohol helps some people to loosen up."
Magnussen expects Haas announcement 'soon'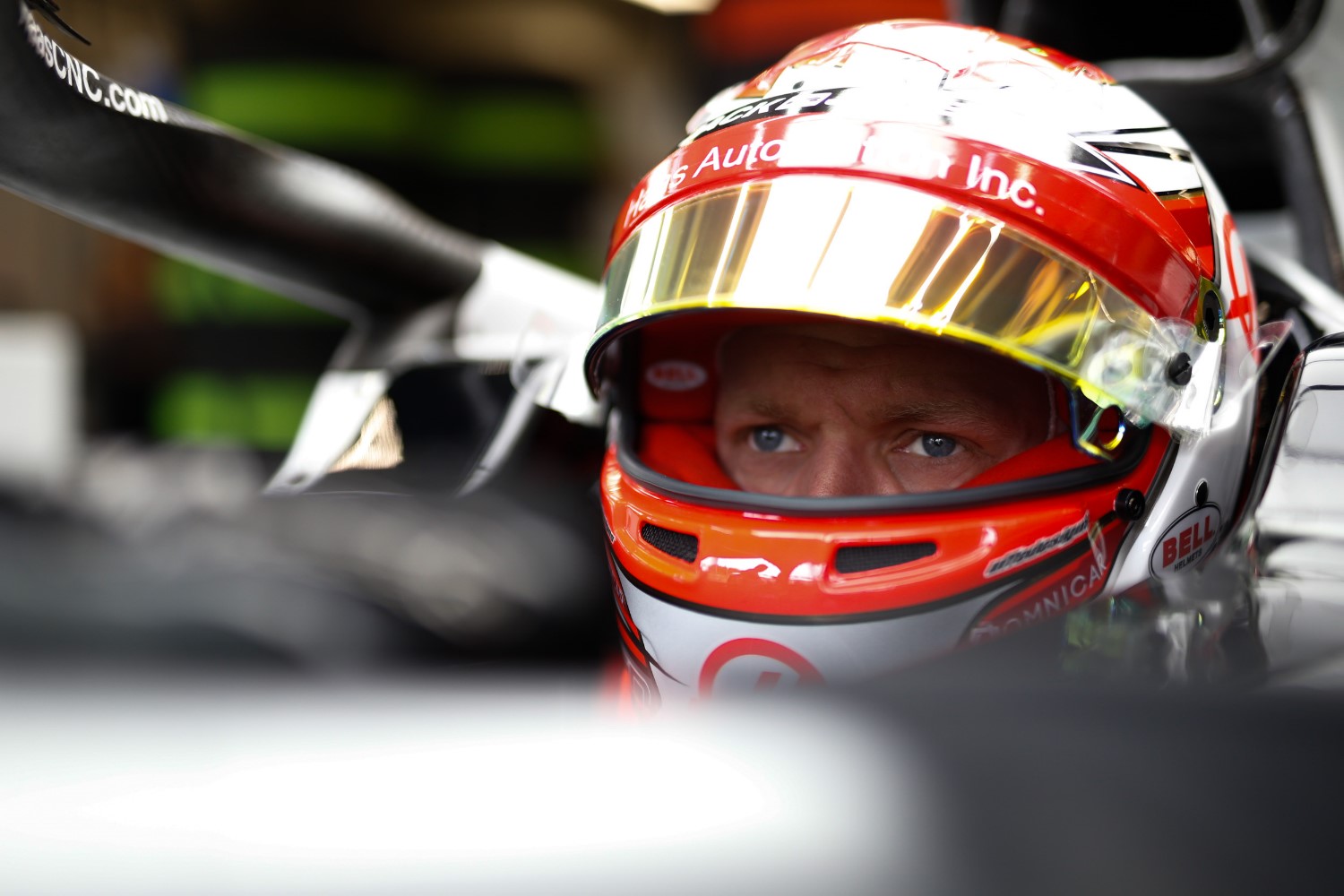 Kevin Magnussen at Spa Friday
(GMM) Kevin Magnussen has given the strongest indication yet that he is staying at Haas in 2019.
The future of his teammate Romain Grosjean, who has struggled in 2018, is much less clear, amid rumors he will be replaced by Charles Leclerc.
But Dane Magnussen appears to be staying.
"I have been in contact with the team in recent weeks and I think we can announce something soon," he said at Spa.
Also to BT newspaper, his boss Gunther Steiner confirmed: "We would like to announce both our drivers at the same time. I think it will happen in a few weeks."
Magnussen has been in the headlines this week, after losing a court battle against his former manager. The 25-year-old driver was ordered to give up 20 per cent of his annual income as a result.
"I don't really know what to say about it — it's all a bit confusing. I don't feel that I won or that I lost. I can't really explain it," Magnussen said.
No two-day race weekend format – Brawn
(GMM) Ross Brawn says formula one is not going to switch to a two-day race weekend format.
As the calendar continues to expand, one idea under consideration has been dropping Friday practice day altogether.
But Liberty Media's F1 sporting director Ross Brawn declared: "We have come to the conclusion that three days is simply better.
"It's in the interest of the organisers and the TV stations and we owe it to the fans," he said.
"Now the question is how to organize the three days most cleverly," added Brawn.
The Briton said tweaks to the points system are still possible. "Points down to 15th could be a solution, but we don't want to change too much," said Brawn.
The same is true for the qualifying session, but Brawn explained: "We have to be careful about that. Today's qualifying format is successful and popular."
Engine upgrades for Ferrari and Mercedes at Spa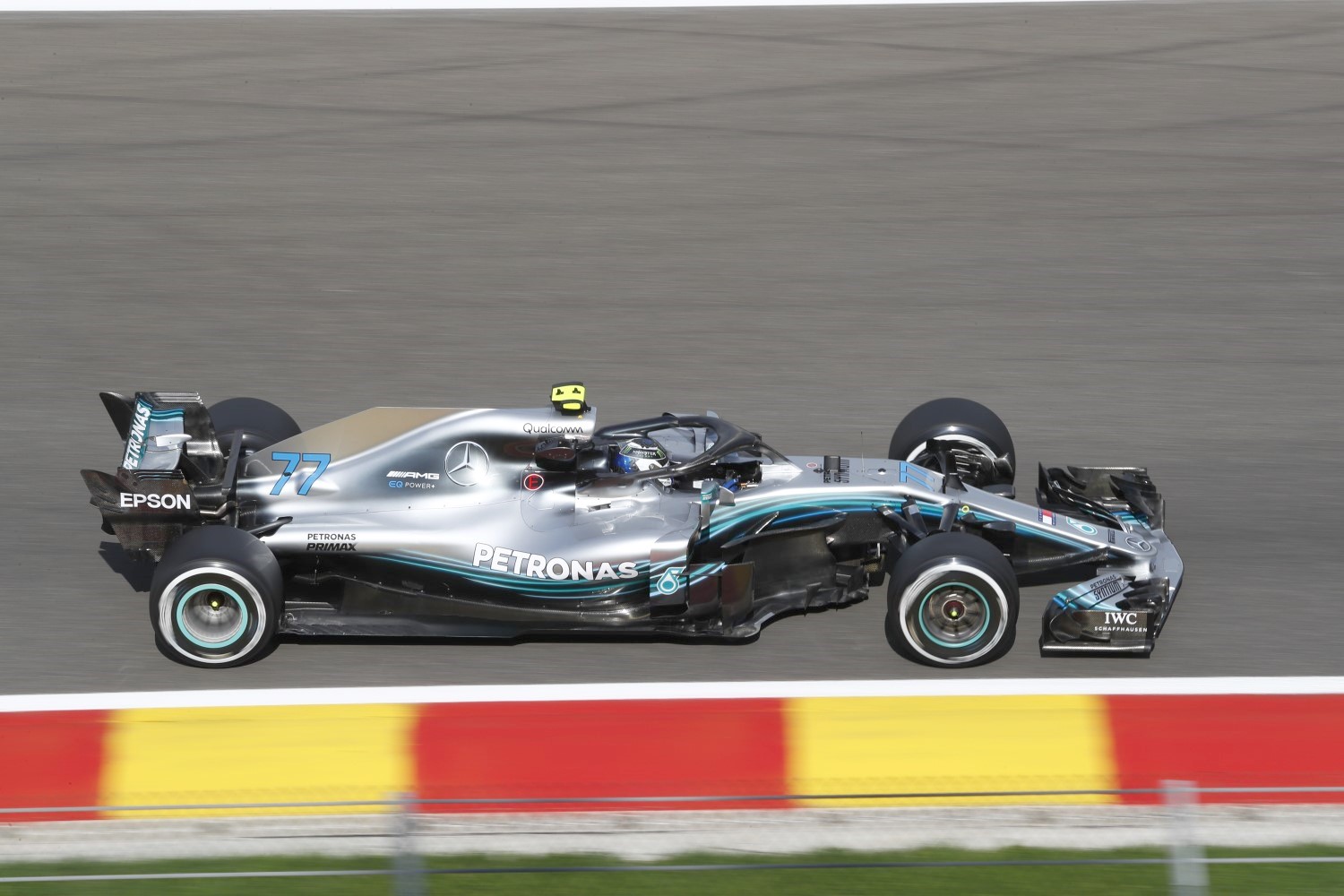 Bottas with his new Mercedes engine
With Spa and Monza being power circuits, what better time for Ferrari to introduce its latest upgrade… unfortunately for the Italian manufacturer Mercedes is thinking along the same lines.
"We'll have a new engine" Vettel told reporters, and while this has yet to be confirmed it would appear that the new unit will be made available to the German on Saturday.
Kimi Raikkonen, a four-time winner at Spa, would really appreciate the upgrade, the Finn having used the same engine for the last seven races following a failure in Spain and yet to enjoy the first upgrade made available to his teammate in Montreal.
"Every upgrade that we have and every opportunity there is for an upgrade is important," said Hamilton. "These are two big power circuits we've got these next two weekends.
"This weekend I think they've got a new power unit," he added, referring to Ferrari, "and we will have a new power unit. It will be interesting to see how they fare with each other, but naturally I've got a lot of confidence."
While Ferrari introduced its upgrade in Spain, due to technical difficulties it was not until France that Mercedes introduced its upgrade. The Italian team then introduced a significant car upgrade at Silverstone, a week after Mercedes car upgrade made its debut in Austria.
If the upgrades are introduced, it will mean a grid penalty for Valtteri Bottas after Mercedes opted to change his engine following his retirement in Austria.
If both teams do run their upgraded engines on Saturday, it will be the first time this year they have introduced a significant upgrade at the same time.