Sargeant Out at GMS Racing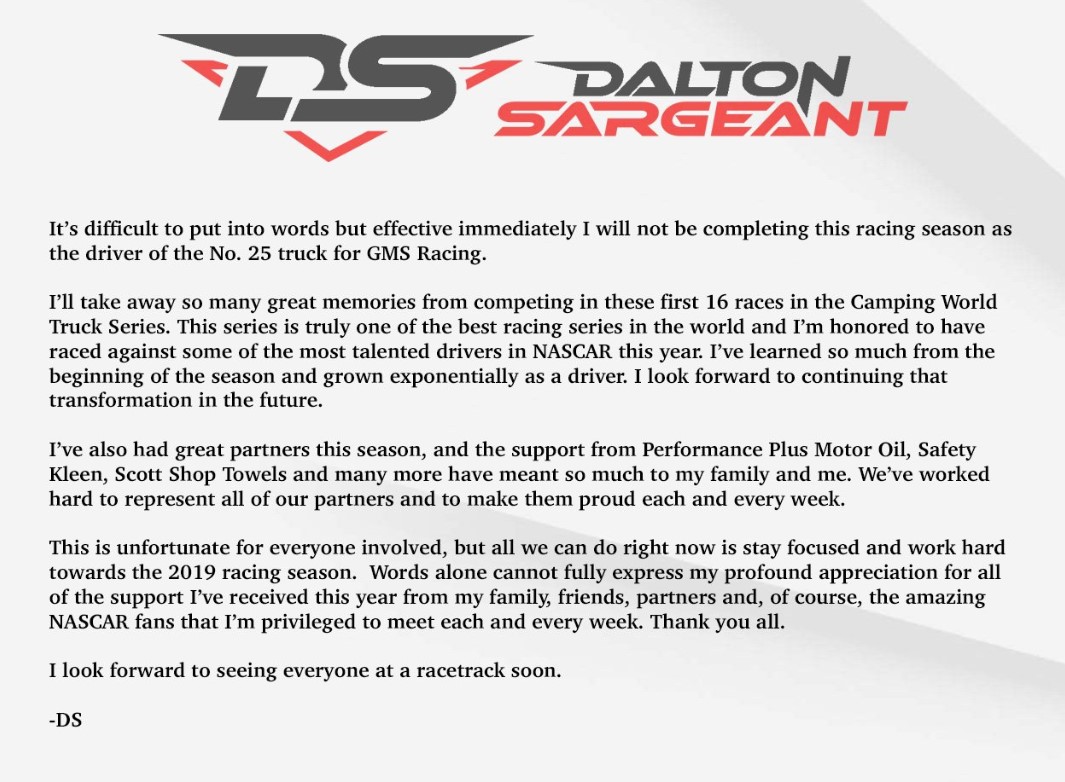 Dalton Sargeant Statement
Dalton Sargeant will not compete in the NASCAR Camping World Truck Series for GMS Racing effective immediately, the team announced Wednesday.
Sargeant will be replaced by the team's former Truck Series driver and current XFINITY Series competitor Spencer Gallagher, beginning with Sunday's race at the Canadian Tire Motorsports Park.
"Due to a unfortunate circumstance with Sargeant Motorsports, Dalton Sargeant will no longer compete with GMS Racing full-time in the Truck Series for the remainder of the 2018 season." Mike Beam, President of GMS Racing, said in a statement released by the team. "Until the issue is resolved, Spencer [Gallagher] will serve as the fill-in driver of the No. 25 Chevrolet entry beginning this weekend in Canada. We hope a solution can be agreed upon and to see Dalton back racing GMS equipment in the near future."
After the news was made public, Sargeant issued a statement of his own. Frontstretch