Latest F1 news in brief – Tuesday
Will Gasly be buried by Verstappen?

Marko relationship better now – Gasly

More 'pain' before Williams gain – Lowe
Alonso did not cause problems – Fisichella
Sainz Jr. denies Verstappen 'vetoed' Red Bull move
'No doubt' Vandoorne keeping 2018 seat – manager
Norris to replace Alonso in FP1 at Spa
Vettel: People confuse why I joined Ferrari
Marko relationship better now – Gasly
(GMM) His relationship with Dr Helmut Marko all patched up, Pierre Gasly is now headed for the F1 big-time.
The 22-year-old Frenchman has been signed up to replace Daniel Ricciardo at Red Bull Racing.
Just a couple of years ago, Red Bull F1 overlord Marko delayed Gasly's Toro Rosso debut, arguing he "could have had the title in GP2 three times if he had made fewer mistakes".
Instead, Marko sent Gasly to Japan.
"I didn't understand the language or where to go when I landed at the airport. It's a completely different culture. It was not easy," he told Auto Motor und Sport.
"But it definitely helped me to prepare for formula one."
Having impressed in 2018 and easily beaten Brendon Hartley, Gasly was the obvious choice to replace Ricciardo.
And he says the relationship with Marko is now better.
"When I was young, he demanded a lot from me. But I mastered every challenge as best I could. I wanted to show him that I'm a real fighter, that I never give up my dream and that I deserve this place," said Gasly.
Helping the matter, however, is the fact that the steady stream of talent in the Red Bull junior program has dried up lately, leaving Gasly the obvious favorite for the plum seat.
Asked if that takes the pressure off, he answered: "No. I put pressure on myself so I don't need anyone for that. But it's true that there are fewer drivers than there were a few years ago."
More 'pain' before Williams gain – Lowe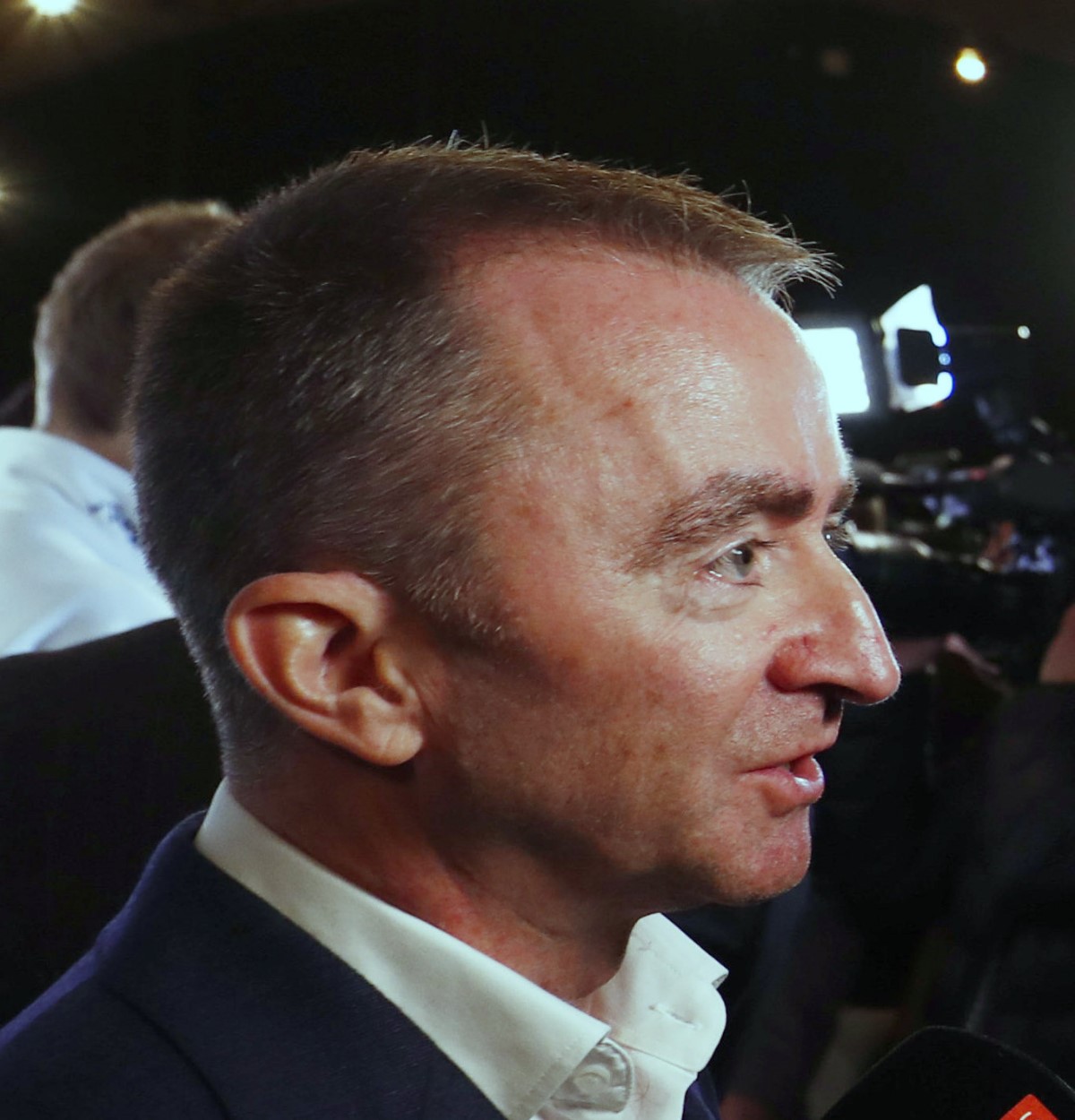 Paddy Lowe
(GMM) Paddy Lowe says Williams must endure more "pain" before solving its problems.
The once-great team now has the slowest car in F1, with technical boss and shareholder Lowe declaring to Auto Motor und Sport that a new front wing has helped slightly.
"But as you start digging, you find more and more problems. We have to make up a lot of ground," he said.
Lowe acknowledged Williams' problem of trying to fix the terrible 2018 car, whilst simultaneously preparing for the considerable rule changes for next year.
"In the meantime, we have to endure the pain until there is a solution," he said.
"It's mainly aerodynamics but also more than that. The car lacks stability. We've fallen behind compared to last year.
"We hope to make some more changes after the break but it won't be half of what we need. Still, we're hoping for a better second half before we concentrate fully on the 2019 car," he added.
Lowe, who later worked for Mercedes, compared the situation to McLaren in 2009, when he led the efforts to fix a badly-born car.
"It's not directly comparable, but it shows that if everyone works purposefully, with discipline and while staying calm and united, you can pull out of it. In the end it's a technical problem, and all technical problems are solvable," he said.
Lowe denied that the problem is a driver one, with Lance Stroll and Sergey Sirotkin having been criticized even before Williams' problems were apparent.
"It's better for any team to have two multiple world champions," Lowe said. "But our problems have nothing to do with the inexperience of our drivers.
"They're doing a good job in a difficult situation. The car would not be better if we had other drivers."
Alonso did not cause problems – Fisichella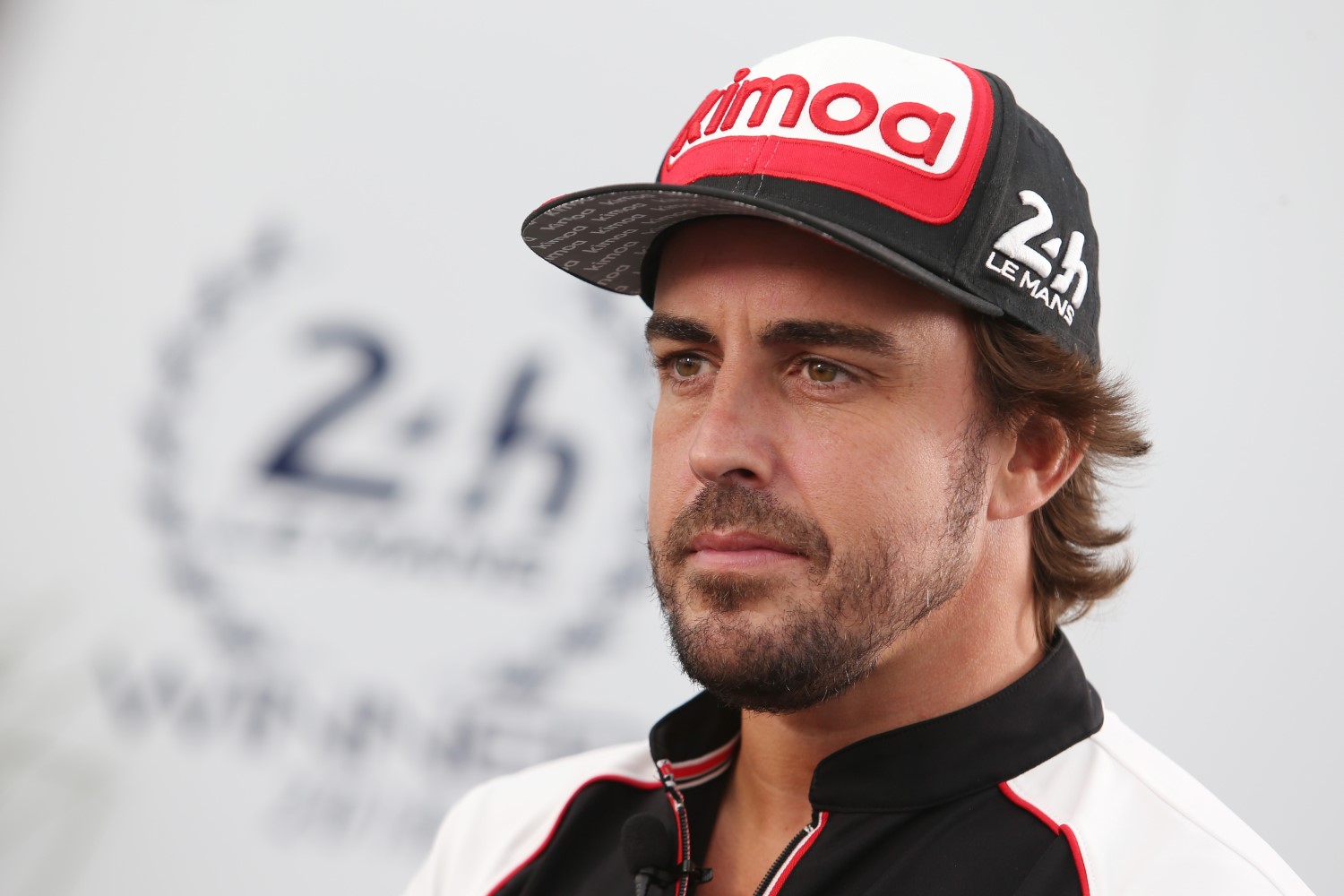 Alonso stares into space trying to figure out his next move
(GMM) Giancarlo Fisichella says it is not true that Fernando Alonso causes problems inside every F1 team.
With Alonso retiring at the end of the year, some say the Spaniard has in fact burned every bridge due to his uncompromising attitude, comments and tactics.
But Italian Fisichella, who was Alonso's teammate for his 2005 and 2006 titles at Renault, said: "We shared two very nice years together.
"There was an atmosphere in the team that I had never encountered before. We were friends and we got along very well.
"We always worked together and sometimes an hour before the races we were playing cards," Fisichella told El Mundo Deportivo newspaper.
However, another former Alonso teammate – Felipe Massa – said a few days ago that the 37-year-old always caused problems at his teams.
"I can't say anything about that," Fisichella responded. "Together we won everything. We had an optimal relationship and friendship, which is why I say that for me it wasn't like that."
Now, Alonso is departing F1, with Fisichella and many others expecting him to switch to Indycar.
"I would tell him to continue doing what he knows how to do best," Fisichella said. "He has achieved so much and I wish him luck.
Sainz Jr. denies Verstappen 'vetoed' Red Bull move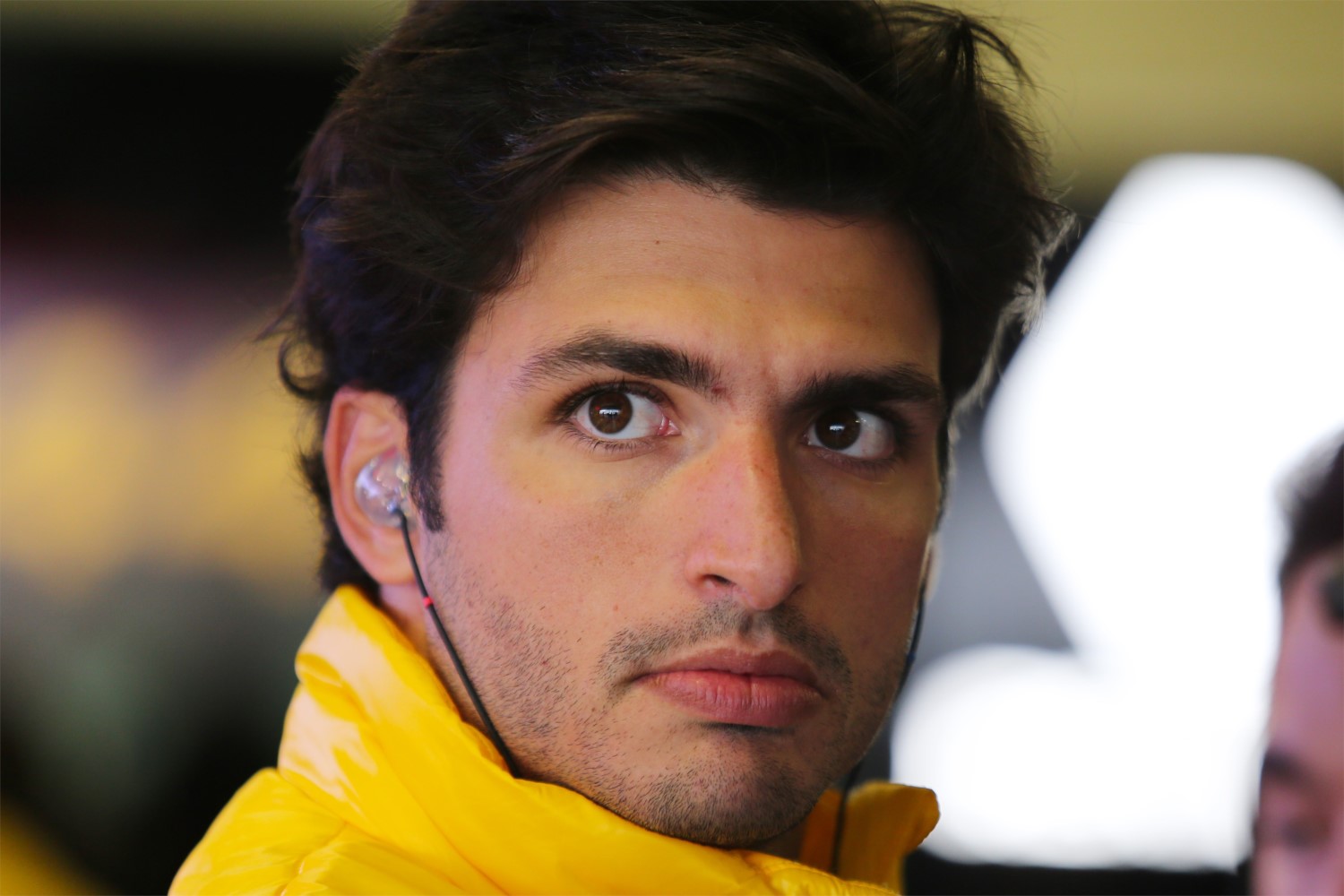 Sainz Jr. stuck with McLaren as Red Bull overlooks him
(GMM) Carlos Sainz has denied that his former teammate Max Verstappen vetoed his potential move to Red Bull for 2019.
Red Bull has signed up Pierre Gasly to replace Daniel Ricciardo, even though Spaniard Sainz – on loan to Renault this year – was initially the clear favorite.
Some suggested Dutchman Verstappen vetoed Sainz's move, citing problems together at Toro Rosso some years ago.
"I don't know where that comes from, because Max is one of the drivers I have the best relationship with in the paddock," Sainz told the Dutch publication Formule 1.
As for the talk of a 'veto', Sainz added: "He would never do that.
"I can only be grateful to Red Bull for giving me the opportunity to reach formula one and drive for different teams. The fact that I didn't end with a Red Bull seat does not mean that it will never happen."
The 23-year-old also denied that moving from Renault to McLaren is a backwards step in his career.
"I think it's the right place for me at the right time," Sainz insisted.
"The team is being rebuilt and everything is focused on getting back to the front. I have a contract for two years, but the intention is to stay longer and achieve successes together."
'No doubt' Vandoorne keeping 2018 seat – manager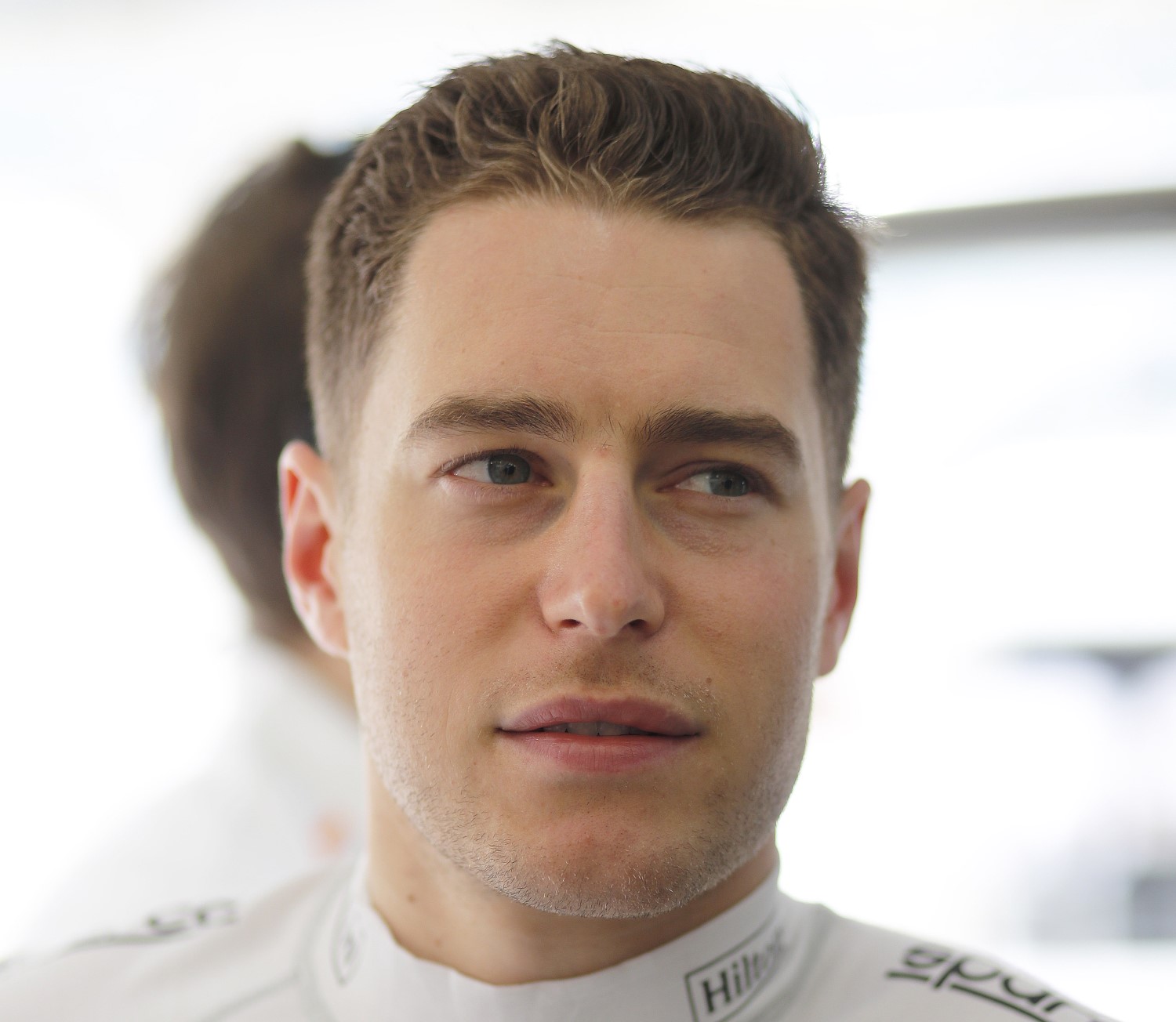 Vandoorne will stay to keep Alonso's seat warm in case the McLaren comes good
(GMM) Stoffel Vandoorne's manager has dismissed speculation the Belgian is set to be ousted by McLaren.
Amid rumors the British team wants to sign Lando Norris to be Carlos Sainz's teammate next year, it is whispered that Vandoorne could be ousted as soon as the forthcoming grands prix in 2018.
However, McLaren has confirmed that Vandoorne will be driving at his home race at Spa this weekend.
And his manager Alessandro Alunni Bravi told La Derniere Heure newspaper: "Stoffel will drive in Spa and until the end of the season. There's no doubt about that."
However, McLaren junior and GP2 frontrunner Norris appears to be a definite contender for the vacant 2019 seat.
This weekend at Spa, he will take over Fernando Alonso's car in Friday morning practice.
"We will be taking a strategic view race-by-race at where else this might be beneficial for us over the coming grands prix," said new sporting director Gil de Ferran.
Norris to replace Alonso in FP1 at Spa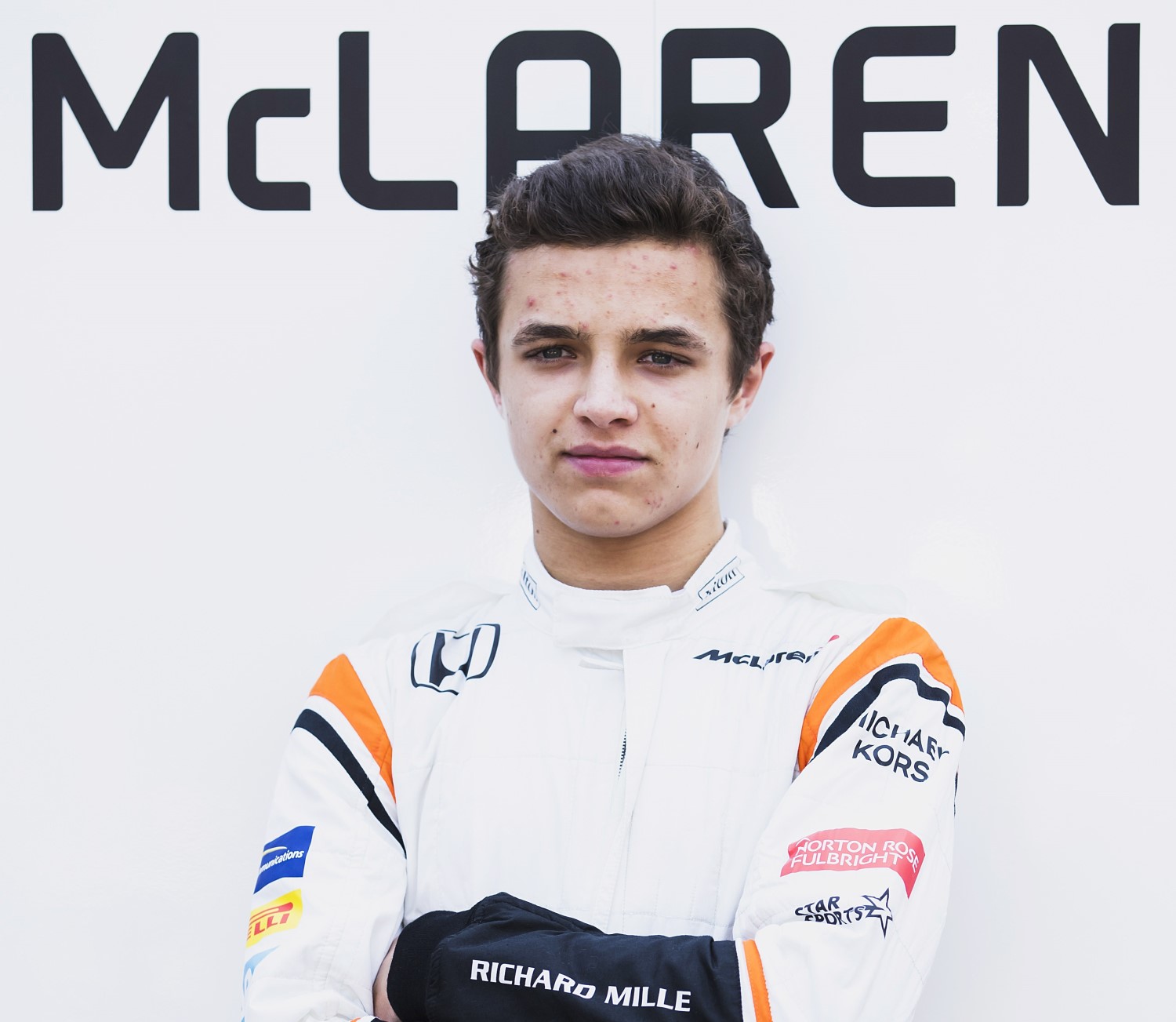 Lando Norris
Fernando Alonso will make way for Lando Norris in the second McLaren during FP1 for the Belgian Grand Prix this weekend, as the Woking outfit continue grooming the teenager towards Formula 1
Norris did an impressive job when testing the MCL33 during testing at Hungaroring before the summer break and is likely to get more FP1 time during the course of the season. If Alonso decides to depart sooner than planned the Formula 2 driver is likely to get the nod.
Sporting Director Gil De Ferran confirmed ahead of the race at Spa-Francorchamps, "This weekend will be the first time that our reserve driver Lando will drive the MCL33 during a race weekend, as he steps into Fernando's car for FP1 on Friday."
"This is not only part of his ongoing development, but also the evaluation and performance evolution of the car. We'll be taking a strategic view race-by-race at where else this might be beneficial for us over the coming grands prix."
McLaren recently confirmed the signing of Carlos Sainz for next season to replace departing Alonso, but the identity of the second driver is not yet clear. Norris is a strong candidate which while the option to retain under-performing Stoffel Vandoorne is also on the cards.
Vettel: People confuse why I joined Ferrari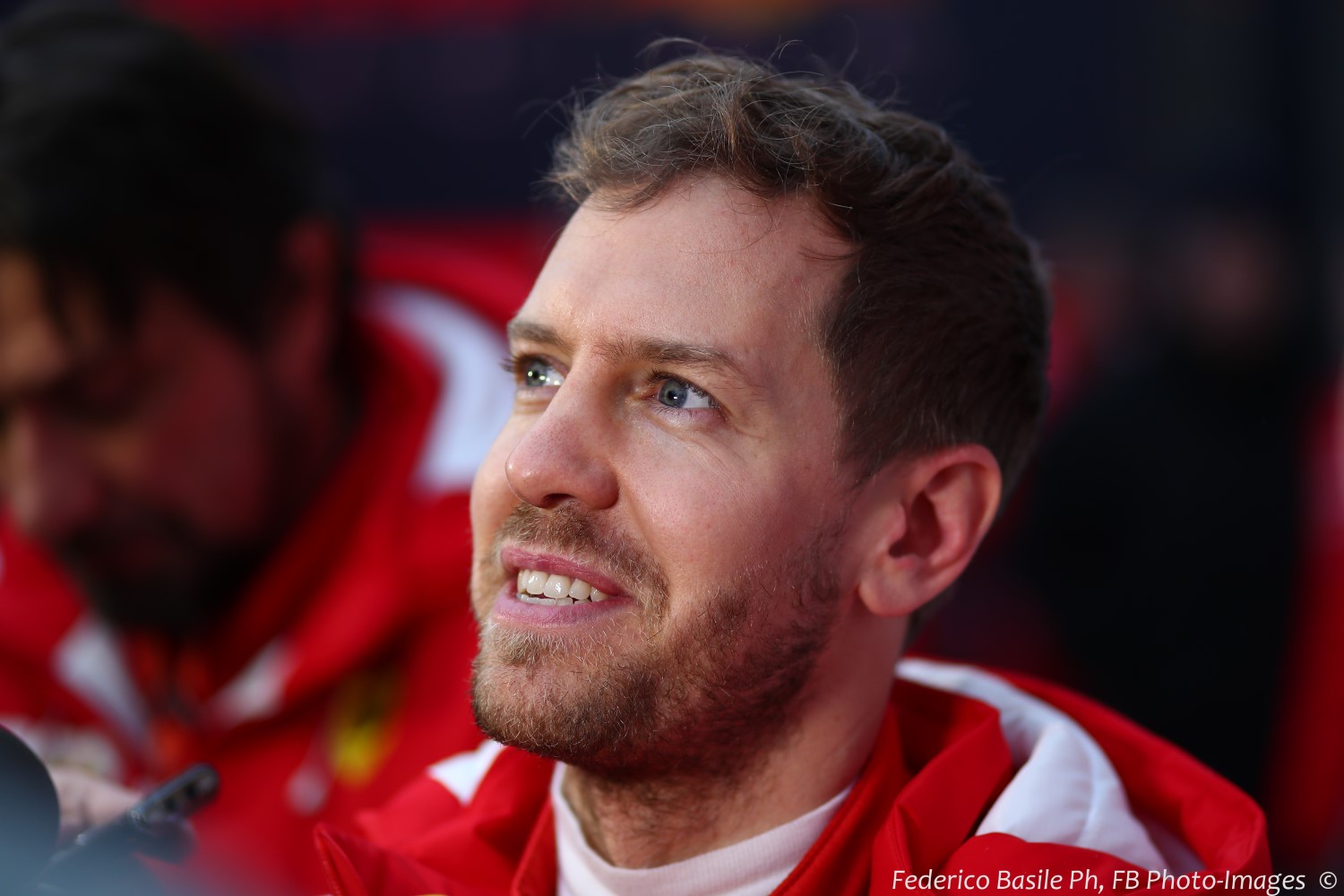 Sebastian Vettel
Sebastian Vettel is a modern Formula 1 icon, recognizable and respected some even considering him the successor to Michael Schumacher, but the mantle lies awkwardly around his neck as this was never the younger German's intention.
Although Vettel was too young to race against Schumacher in the latter's Ferrari heyday, they were rivals when the seven times Formula world champion returned with Mercedes from 2010 to 2012 – in those years Vettel won three world titles.
In an interview with the official F1 website, Vettel said, "Many times people confuse the fact I joined Ferrari as me trying to do something similar to Michael."
"If we can go anywhere near what Michael achieved that would be a great success but times have changed and what lies behind us is not really what should drive us in the future."
A trait he does share with Schumacher is his ability to galvanize a team around him. He did it at Red Bull and was rewarded with 39 grand prix wins and four titles.
Now, at Ferrari, he has a team that is all geared to make him world champion again in a similar manner to Schumacher's two decades ago.
Vettel explained, "A driver's role outside of the team is quite important. I'm not trying to stand out, I'm just trying to be one of the guys, one of the team, trying to help the team win."
Vettel's record of 51 wins, 106 podiums, 55 pole positions and 34 fastest laps is up there with the legends of the sport.
But according to the 31-year-old German, he was not sure he had a future in motor racing let alone Formula 1, "When I was growing up and coming through different categories, it wasn't until very late that I was convinced I could have a successful career in racing"
"You just focus on what you're doing at the time. Every single step. The target was to reach F1, but still, even when I reached F1, I wasn't convinced."
"After a couple of years and winning some races, then you realize you have a career. But before that, I never really liked to call it a career."
As he heads for his 211th Grand Prix start in Belgium this weekend, Vettel revealed, "Your approach has to change on the fly so clearly you know what you have to do after so many years and so many races, but still every race and every day is different so you have to react on the fly and trust your preparation but also trust your instincts.
"Sometimes you're right and sometimes you're not. That is what happens in life," mused Vettel.
Heading to daunting Spa-Francorchamps for Round 13 of the championship, Vettel should be leading the championship and not be trailing by 24 points if not for his headline-grabbing gaffe with victory in sight at his home German Grand Prix a month ago.
"I don't need pity," he admitted. "It was my fault. When everything goes well you are cheered, and if you make mistakes you are criticized. So I don't care much about what people say. I have to be at peace with myself."