Unser Jr. calls for return of IndyCars to Michigan
The last time IndyCars raced at Michigan you could shoot a cannon in the grandstands and not hit anyone. Is Unser Jr. suggesting IndyCar make its series look like complete losers?
Open-wheel cars haven't raced at Michigan International Speedway since 2007, but legendary racer Al Unser Jr. thinks it's time they come back.
Unser Jr., flanked by honorary pace car driver and Detroit Pistons legend Ben Wallace, told media members Sunday at MIS he thinks the IndyCar Series should return to the Irish Hills.
"I don't miss driving the car at all. But I would definitely like to see Indy cars come back to MIS," Unser Jr. said. ""I think today's IndyCar would go well around here and it would put on one heck of a show."
Next to Indianapolis Motor Speedway, Unser Jr. said MIS ranks as No. 2 in his books.
While IMS has the pageantry of the Indy 500, MIS is unique in having such a wide racing surface for multiple grooves of racing, he added.
In the 2000s, IndyCar drivers averaged speeds as high as 222 mph in qualifying – roughly 20 mph quicker than NASCAR vehicles. Despite the high speeds, Unser Jr. said he doesn't think MIS is too dangerous for the brand of racing.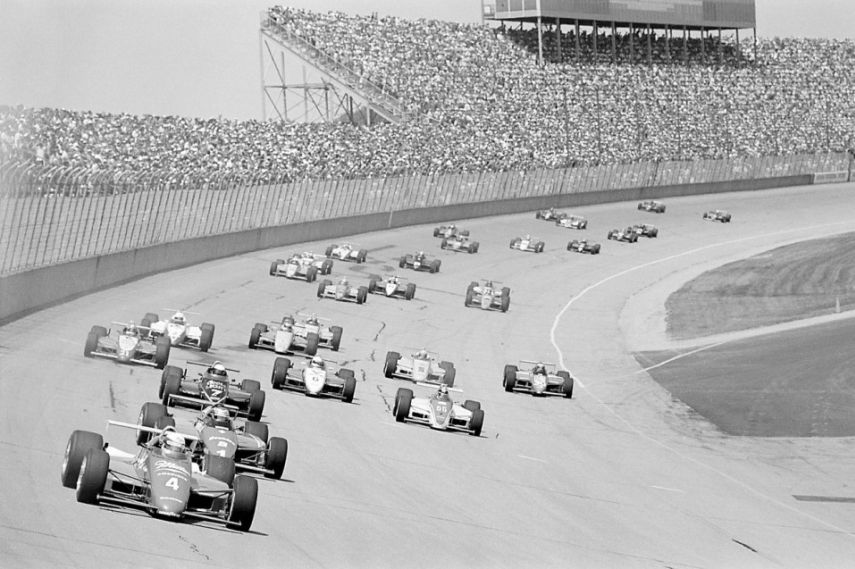 1985 CART Michigan 500. Before Tony George destroyed the sport, IndyCars would draw a decent crowd at Michigan
Unser Jr. has one open-wheel win at MIS, taking the 1990 Marlboro 500 CART race over his teammate Bobby Rahal. With an average race speed of 189.727 mph, it was the fastest 500-mile race in history, for the time.
"The race went by pretty quick, to be honest," Unser Jr. said. "But those last few laps, with Bobby Rahal right on my tail, we had a heck of a race that day."
Attending MIS as a kid to watch his father and uncle – Al and Bobby Unser – Unser Jr. has been watching races at the track for decades.
"I don't remember the races very much, because I was more interested in the ice cream parlor down the street, at that time," Unser Jr. said.
Unser Jr. also has four MIS victories in the International Race of Champions series. MLive